Chandler, David G.
Overview
| | |
| --- | --- |
| Works: | 292 works in 905 publications in 6 languages and 16,378 library holdings |
| Genres: | History Military history Biography Dictionaries Encyclopedias Maps Quotations Juvenile works Reference works |
| Roles: | Author, Editor, Commentator, Author of introduction, Other, Creator, Actor, Printer, Composer, win, Arranger, Owner, Distributor |
Most widely held works about David G Chandler
Most widely held works by David G Chandler
The campaigns of Napoleon
by
David G Chandler
( Book )
59 editions published between
1966
and 2015 in 5 languages and held by 1,691 WorldCat member libraries worldwide
Toulon; Artilleriofficér; Franske hær; Napoleons marskaller og generaler; Franske revolutionshær; Felttoget Italien; Piedmont; Lodi; Peril; Mantua; Arcola; Caldiero; Rivoli; Leoben; Napoleons strategi; Mellemøsten; Pyramiderne; 18. Brumaire; Direktoriet og Konsulatet; Førstekonsulen; Kejserdømme; Østoffensiven 1806-07, Eylau; Ionkovo; Heilsberg; Friedland; Felttoget Spanien; Felttoget Portugal; Joseph Bonaparte; Ney; Murat; Marmont; Wellington; Berthier; Erfurt; Vimiero; Donau-felttoget; Lützen; Bautzen; Abdikation; Internering på Elba; De Hundrede Dage, de 100 dage; Blücher; Alexander I; Bernadotte; Benningsen; Bertrand; Desaix; Davout; Carnot; Josephine; Macdonald; Lannes; Kutusov; Massena; Moreau; Mortier; Kongen af Rom; Soult; Schwarzenberg; Suchet; Talleyrand; Vandamme; Dresden; Laon; Ligny; Storstrategi og stortaktik; Kejserlig garde; Guerillakrigsførelse; Militær ledelse og føring
Waterloo, the hundred days
by
David G Chandler
( Book )
29 editions published between
1980
and 2002 in
English
and
Undetermined
and held by 949 WorldCat member libraries worldwide
Presents an account of the battle, and discusses the organization behind the French and Allied Armies, their commanders, strategy, tactics, and weapons
Atlas of military strategy
by
David G Chandler
( Book )
22 editions published between
1980
and 2000 in
English
and
Undetermined
and held by 885 WorldCat member libraries worldwide
Provides a visual history of the art of warfare from the pike and musket of the 17th century to the threshold of modern war
The D-Day encyclopedia
by
David G Chandler
( Book )
17 editions published between
1994
and 1995 in
English
and held by 835 WorldCat member libraries worldwide
D-day; D-Dagen; Normandiet; 2.Verdenskrig, 1944; Frankrig, Historie, 1944; England, Historie, 1944; Tyskland, Historie, 1944; Opslagsværk; Allierede Styrker; Tyske Kystbefæstning; Strandene ved Normandiet; Kampene i Normandiet; Landgangsfartøjer; Engelske Kanal; Normandy; 6. Juni 1944; Engelske Hær; US Army; Operation Overlord; Landgang, Normandiet, juni 1944; Omaha Beach; Utah Beach; Eisenhower; Montgomery; Landgangen; Bradley; Caen; St Lo; Airborne Troops; Bomber Command; Brereton, L.H.; Bocage; Belgien; Bayeux; Amphibious Landings; Utah; Juno; Sword; Gold; Air Strategy; Taktik; Atlantic Wall; Tyske Kystforsvar; Badsey, S.; Churchill; Chaplains; Feltpræster; Bucknall, G.C.; Battle of the Bulge; COSSAC; Crocker, J.T.; Coningham, A.; Commandos; Specialstyrker; Close Air Support; Franske Modstandsbevægelse; Vildledning; 82nd Airborne Division; Dempsey, M.C.; Dieppe; Carentan; Eight Air Force; Miner; V Corps; Gliders; Homing Pigeons; Huertgen Forrest; Krigergrave; Krigsmindesmærker; Memorials; Krigskirkegårde; Marshall, George; Leigh-Mallory, T.; Loire; Luftwaffe; Medical Support; Mine Warfare; Militærhistoriske Museer; Neptune; Port-en-Bessin; Patton; Pas de Calais; Ouistreham; Roosevelt; Civilbefolkningen; Udmærkelser; Medaljer; Tapperhedsmedaljer; Rommel; Radio; Propaganda; Kommunikation; Krigsfanger; RAF; British Navy; Canadian Army; Ramsay, B.H.; St Mere-en-Eglise; von Rundstedt; Torpedobåde; SHAEF; Vejrforhold; OHK
Dictionary of the Napoleonic Wars
by
David G Chandler
( Book )
21 editions published between
1979
and 1999 in
English
and held by 774 WorldCat member libraries worldwide
"The Napoleonic Wars (1803?1815) were a series of wars declared against Napoleon's French Empire by opposing coalitions. As a continuation of the wars sparked by the French Revolution of 1789, they revolutionised European armies and played out on an unprecedented scale, mainly owing to the application of modern mass conscription. French power rose quickly as Napoleon's armies conquered much of Europe but collapsed rapidly after France's disastrous invasion of Russia in 1812. Napoleon's empire ultimately suffered complete military defeat resulting in the restoration of the Bourbon monarchy in France and the creation of the Concert of Europe."--Wikipedia
Marlborough as military commander
by
David G Chandler
( Book )
30 editions published between
1973
and 2003 in
English
and
Undetermined
and held by 736 WorldCat member libraries worldwide
Søgeord: Vauban; Douai; Bouchain; Blenheim; Frandern; Preussen; Taktik; Strategi; Art of War; Willian af Orange; William III; Englands Historie; Doktriner; General Winthers;Duc de Vendome; Duc de Villars; Franske Hær; Engelske Hær; Grand Alliance; Aftaler; Traktater; Turenne; First, Second Partition; Peace of Utrechyt; Holland; Spanien; St John, Henry; General Schulenburg; Rhinen; Tilly; Torcy, Colbert de; War of the Nine Years; Store Nordiske Krig; Tredive Års Krigen; 30-års-krigen; Third Dutch War; Religionskrige; Regimentshistorie; Parker, R.; Philip oof Anjou; Earl of Oxford; Monmouth; Namur; Low Countries; Spanish Netherlands; Prince of Orange; Hamilton, George; Maubeuge; Comte de Marsin; Menin; Comte ;erode-Westerloo; Campaigns of 1710-1711; Campagns of 1708, 1709, 1707, 1706, 1705, 1704, 1702-1703; Maastricht; Louis XIV; Lille; Liege; Leopold I; de Lamotte; Landau; Joseph I; James III; James II; Hague; Hanover; Heinsius, A.; Prins Frederik af Hesse-Cassel; Godopphin, Sidney; Eugene of Savoy; Ghent; Holy Roman Empire; Køln; Karl XII; Ærkehertug Charles, Charles III of Spain, VI of Austria; de Boufflers; Louis, Duke of Burgundy; Cadogan, William, 1st Earl of; James Fitz-James, Duke of Cadogan; Max Emanuel of Bavaria; Barcelona; Louis of Baden; Tyske Markgrever; Queen Anne
The art of warfare in the age of Marlborough
by
David G Chandler
( Book )
24 editions published between
1976
and 1997 in
English
and held by 632 WorldCat member libraries worldwide
Krigskunst; Krigsførelse; Krigshistorie; Militærhistorie; Art of War; Våben; Udrustning; Uniformer; Udstyr; Cavalry; Infantry; Artillery; Engineers; Fortifications; Belejringer; Befæstninger; Hærorganisation; Uddannelse; Træning; Europa, Historie, 1688-1745; Store Slag og Kampe; Prins Eugene af SavoyNamur; Lille; Bouchain; Prag; Novarra; Pultava; Gibraltar; Riga; Landau; Dettingen; Culloden; Rügen; Castiglione; Turin; Narva; Pultusk; ; Marlborough; Prinsen af Orange; Blenheim; Charles II; Oudenarde; Toulon; Peterwardein; Vauban; Belejringen af Ostende, 1706; Scheldt, 1708; Neuf Brisach; Bastion Tower; Chevalier Folard; Pontoon Bridge: Østrigske Arvefølgekrig; Engelske Borgerkrig; Civil War; 9-års-krigen; League of Augsburg; Polske Arvefølgekrig; 7-års-krigen; Spanske Arveføægekrig; 30-års-krigen; Thirty-Years War; William III; de Villars; Trainet; Battle of Steenkirk; de Saxe; de Santa-Cruz; de Saint-Remy; Richards, J.; Battle of Ramilliers;Mortars; de Montecuculi; Merode-Westerloo; Battle of Malplaquet; Siege of Maastricht; Louis XIV; Louis XV; Defensive Lines; Ne Plus Ultra; Howitzers; Hussars; James II; Kane, R.; Flintelåsen; de Folard; Field Gun; van Coehorn; Karl XII; Siege of Bonn; Battle of Blenheim; de Boufflers; Battle of Belgrade; Battle of Almanza; Gustavus Adolphus
Napoleon
by
David G Chandler
( Book )
21 editions published between
1973
and 2001 in 3 languages and held by 604 WorldCat member libraries worldwide
Illustrated survey of the life and campaigns of "one of the most remarkable military leaders in the history of war."
more
fewer
Audience Level
0

1
Kids
General
Special
Audience level: 0.38 (from 0.26 for Battles an ... to 1.00 for Studio por ...)
Related Identities
Associated Subjects
Armed Forces--Officers
Art, British
Art, Modern
Battlefields
Battles
Belgium--Waterloo
Burma
Command of troops
Emperors
Europe
France
France.--Armée
France--Normandy
Generals
Great Britain
Great Britain.--Army
Handicraft
History
History, Military
Impossibility of performance
Kings and rulers
Marlborough, John Churchill,--Duke of,
Marshals
Mérode-Westerloo, Jean Philippe Eugene,--comte de,
Military art and science
Military campaigns
Military history
Military history, Medieval
Military history, Modern
Napoleon--I,--Emperor of the French,
Napoleonic Wars (1800-1815)
Operation Overlord
Parker, Robert,
Recycled products
Relations with marshals
Revolution (France : 1789-1799)
Royal Military Academy, Sandhurst
Salvage (Waste, etc.)
Sex--Religious aspects--Christianity
Spanish Succession, War of (1701-1714)
Strategy
Tactics
War
Waterloo, Battle of (Belgium : 1815)
Wellington, Arthur Wellesley,--Duke of,
West, Harrison
World War (1939-1945)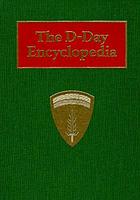 Alternative Names
Chandler D. G.

Chandler D. G. 1934-2004

Chandler, David

Chandler, David 1934-

Chandler, David 1934-2004

Chandler, David G.

Chandler, David Geoffrey

Chandler David Geoffrey 1934-....

Chandler, David Geoffrey, 1934-2004

David G. Chandler britischer Militärhistoriker

David G. Chandler Brits militair historicus (1934-2004)

David G. Chandler historian

David G. Chandler storico britannico

Чандлер Д

Чандлер Д. 1934-2004

チャンドラー, デイヴィッド・ジェフリ

大衛·G·錢德勒

Languages
Covers