United Nations
Overview
| | |
| --- | --- |
| Works: | 51,501 works in 81,848 publications in 8 languages and 1,564,730 library holdings |
| Genres: | Periodicals Treaties Handbooks and manuals History Software Sources Bibliography Classification Conference papers and proceedings Catalogs |
| Roles: | Editor, Other, Publisher, prn, Contributor, Sponsor, Degree grantor, Responsible party, Producer, isb, Organizer of meeting, Dedicatee, Publishing director, 475, Performer, Correspondent, Annotator, Originator, Photographer, Funder, Adapter, Distributor |
| Classifications: | JX1977.A1, 341.2305 |
Most widely held works about United Nations
more
fewer
Most widely held works by United Nations
Recommendations on the transport of dangerous goods : tests and criteria
by
United Nations
( Book )
67 editions published between
1956
and 2015 in
English
and
Undetermined
and held by 1,449 WorldCat member libraries worldwide
The General Assembly, composed of all Member States, meets each year in regular session and holds special and emergency sessions as the need arises. The Index to Speeches presents reference information on all speeches presented to the General Assembly. It is subdivided into three sections: corporate names/countries, speakers and subjects
International instruments related to the prevention and suppression of international terrorism
by
United Nations
( Book )
25 editions published between
2001
and 2009 in
English
and held by 782 WorldCat member libraries worldwide
A collection of twelve universal and nine regional treaties on terrorism concluded from 1963 to 2002 (Part I and II, respectively). Also included are two United Nations declarations (Part III), Security Council resolutions adopted between 2001 and 2003 (Part IV), and selected other relevant treaties (Part V). Most treaty texts are preceded by information about the date of signature and entry into force, publication in an official treaty source, and information on the depository for the treaty
System of national accounts 1993
by
Inter-Secretariat Working Group on National Accounts
( Book )
21 editions published between
1993
and 2009 in
English
and
Chinese
and held by 362 WorldCat member libraries worldwide
This joint publication of the United Nations, the International Monetary Fund, the Organisation for Economic Cooperation and Development, the Statistical Office of the European Communities (Eurostat) and the World Bank complements the recommendations of the System of National Accounts, 1993 (1993 SNA), and reflects changes and improvements that have been introduced to the system of national accounts since its last revision in 1993. Along with the 1993 SNA, Updates and Amendments supports the implementation of international standards of national accounting and provides the methodological basis for improving the international comparability of national accounts data. The publication contains the text of the 1993 SNA that has been updated as a result of the adoption of new international standards for the statistical measurement of financial derivatives. It also includes four functional classifications that were fully elaborated and updated after the 1993 SNA was published. It also provides for the first time a glossary of terms and definitions. Languages: [Arabic]; [Chinese]; [English]; [Russian]; [Spanish] Orders should be sent to:United Nations PublicationsFax: (212) 963-3489E-mail: publications@un.org
Mainstreaming gender, democratizing the State? : institutional mechanisms for the advancement of women
by
Shirin Rai
( Book )
9 editions published in
2003
in
English
and held by 318 WorldCat member libraries worldwide
Democratization has become an important concept in the last ten years. With the end of the Cold War, the spread of globalization, and the extension of economic regulatory regimes, democratization has come to be seen as important to securing long-term political stability. Much has been written about democratization and gender in works on human rights, citizenship, women's movements and challenges to authoritarian regimes. This book, published in association with the United Nations, builds on this existing body of literature by looking at the relevance of national machineries for the advancement of women. Appropriate mechanisms through which the mainstreaming of gender can take place are considered, and the levels of governance involved - the relationship between gender mainstreaming and state structures, and the effect of this relationship on issues of decentralization, accountability, consultation and participation. It defines what the 'interests of women' are, and how and by what processes these interests are represented to the state policy making structures. Global strategies for the advancement of women, and how far these have penetrated at national level are considered. This is illuminated by a series of case studies - gender equality in Sweden and other Nordic countries, the Ugandan ministry of Gender, Culture and Social services, gender awareness in Central and Eastern Europe, and further examples from South Korea, the Lebanon, Beijing and Australia. This book will be of vital use to students of democratization, gender studies and politics, and is the first full-length appraisal of global strategies and national machineries for the advancement of women -- OAPEN Library website
Manual on statistics of international trade in services
by
Organisation for Economic Co-operation and Development
( Book )
12 editions published in
2002
in
English
and held by 191 WorldCat member libraries worldwide
The main reason for this publication is to address the growing demand from governments, business, and analysts, for more relevant, detailed, and internationally comparable statistics on trade. With a special emphasis given to the statistical information needs of international trade negotiations and agreements. It provides a coherent conceptual framework within which countries can structure the statistics they collect and disseminate on international services trade, and recommends some means of making the data more efficient. The manual describes the four modes through which international services are traded and takes a broader and more detailed view of international trade in services as opposed to the more conventional balance of payments analysis performed by other manuals. Approaches to best implement the recommendations that are proposed are also provided in the manual.--Publisher's description
UN chronicle
by
United Nations
( )
in 3 languages and held by 138 WorldCat member libraries worldwide
Features the online edition of the "United Nations Chronicle," a quarterly journal published by the United Nations in New York City. Focuses on the activities of the different agencies of the United Nations throughout the world. Links to the current and previous issues and contains subscription details
Multilateral treaty framework : an invitation to universal participation : 2008 treaty event : towards universal participation and implementation : dignity and justice for all of us
by Focus (Treaty event)
( Book )
4 editions published between
2007
and 2010 in
English
and held by 104 WorldCat member libraries worldwide
In 2002, at the World Summit on Sustainable Development, World Leaders agreed to substantially reduce the rate of biodiversity loss worldwide by 2010. However, the Johannesburg target has not been met. Today biodiversity is being lost more quickly than ever. The current rate of extinction is estimated to be up to 1,000 times higher than the natural background rate. If this trend does not change, it is expected that an area of 1.3 billion hectares worldwide - about 1.5 times the United States - will completely lose its original biodiversity levels by 2050. It is no exaggeration to say that our quality of life will suffer tremendously if we continue to lose biodiversity. We depend on biodiversity for everything from food, fuel and medicines, to air and water purifi cation and the pollination of wild plants and crops. But despite the great importance of biodiversity to human wellbeing, the far-reaching consequences of biodiversity loss are unknown to the general public and to policymakers. That is why the United Nations General Assembly declared 2010 the International Year of Biodiversity. This is a historic event in the life of the Convention on Biological Diversity (CBD), the international treaty devoted to the conservation and sustainable use of our biological resources, and the fair and equitable sharing of benefi ts arising from genetic resources. The goals the International Year are to raise awareness about the importance of biodiversity, to communicate the human costs of its ongoing loss, and to get people, and in particular youth and children, involved in efforts to conserve and sustainably use our natural heritage. The International Year was offi cially launched in Berlin in early January under the chairmanship of the German Chancellor Angela Merkel, and will culminate in September in a High-Level Segment of the 65th session of UN General Assembly on biodiversity with the participation of Heads of State and Government. The New York Biodiversity Summit will be followed in October by the Nagoya Biodiversity Summit. In Nagoya the 193 Parties to the Convention will adopt a new strategic plan for 2011-2020 which will include a 2050 biodiversity vision as well as a 2020 biodiversity target aimed at stopping biodiversity loss. This will be done with the participation of a broad range of stakeholders, including youth, local and indigenous authorities, parliamentarians, mayors, development cooperation agencies and the private sector. All of us must do our part and play an active role during the International Year of Biodiversity. With the future wellbeing of our children at stake, business as usual is no longer an option. I therefore welcome the focus on biodiversity in the 2010 Treaty Event. As the slogan of the International Year reminds us, "Biodiversity is life. Biodiversity is our life."
Basic facts about the United Nations
by
United Nations
( Book )
28 editions published between
1949
and 2004 in
English
and
German
and held by 46 WorldCat member libraries worldwide
I værket beskrives i del 1: FN's organisation.I del 2: International fred og sikkerhed, herunder nedrustning samt aktiviteter i Afrika, Asien, Europa, Sydamerika og Mellemamerika, økonomisk- og social udvikling, herunder menneskerettigheder og international lov. I del 3: oversigter m.v. herunder medlemsstater, budget, oplysninger om fredsbevarende operationer etc. samt kort og oversigter
more
fewer
Audience Level
0

1
Kids
General
Special
Audience level: 0.22 (from 0.00 for Treaty ser ... to 0.47 for The United ...)
Related Identities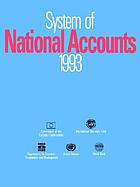 Alternative Names
AAN

Àgbájọ àwọn Orílẹ̀-èdè Aṣòkan

al- Umam al-Muttaḥida

Amansan Nkabom Kuo

Amazwe Ohlangeneyo

ANO

Aozadur ar Broadoù Unanet

Apvienoto Nāciju Organizācija starptautiska organizācija

Arhanizacyja Ab'jadnanych Nacyj

Arhanizatsyi︠a︡ Ab'i︠a︡dnanykh Natsyĭ

Bangsa² Bersatu

Birikken Ulüttar

Birlashgan Millatlar Tashkiloti

Birlăşmiş Millătăr Tăşkilatı

Birleşen Milletler Guramasy

Birlesken Milletler Sho'lkemı

Birleşken Milletler Teşkilâtı

Birleşmiş Milletler

Birleșmiș Milletler Teșkilâtı

Birləşmiş Millətlər Təşkilatı

BMT

Consociatio Nationum

Dagiti Nagkaykaysa a Pagilian Sangalubongan a gunglo ti politika

De Forenede nationer

De Forente nasjoner

De forente nasjoner internasjonal organisasjon for å stoppe krig og danne en plattform for dialog

Dei sameinte nasjonane

Die Vereinten Nationen

Egyesült Nemzetek

Egyesült Nemzetek Szervezet

Egyesült Nemzetek Szervezete nemzetközi szervezet

Egyesült Nemzetek Szövetsége

Enōmena Ethnē

Eno̲mena Ethni̲

ENSZ

ENSZ (Egyesült Nemzetek Szövetsége)

F.N.

Fereende Natione

Feriand Natjuunen

Feriene Naasjes

Firenena Mikambana

FN

FN (Förenta Nationerna)

Forenede nationer

Forenede Nationer international organisation

Förenṭa nationerna

Förenta nationerna Mellanstatlig organisation, huvudorganisationen inom FN-systemet

Forente nasjoner

Gaertʿianebuli erebi

Geānedan þēoda

Ġnus Magħquda

gunma natmi

ha-Um [i.e. ha-Umot ha-meʹuhadot]

ha-Umot ha-meʹuhadot

Hay'at al-Umam al-Muttaḥidah

Hēnōmena Ethnē

Hiniusang mga Nasod

Huñusqa Nasyunkuna

Izizwe ezimanyeneyo

Jongtėniu Tautū Uorganėzacėjė

Jungtinės Tautos

Jungtinių Tautų Organizacija

Kenedhlow Unys

Kokuren

Kokusai-Rengō

Kula Samagga

Kureelu Mbootayu Xeet yi

LHQ

Liân-ha̍p-kok

Lian he guo

Lianheguo.

Lièn-ha̍p-koet

Liên Hiệp Quốc

Lien ho kuo

Liên Hợp Quó̂c

Lièng-hăk-guók

Lisangá lya Bikólo bya Molɔ́ngɔ́

Machaba A Kopaneng

Majalisar Ɗinkin Duniya

Malo Aufaatasi

Manẓūmat al-Umam al-Muttaḥidah

Mga Nagkakaisang Bansa

Mhlabuhlangene

Milal-i Muttaḥid

Milal-i Muttaḥida

Mıletê Yewbiyayey

Misasanmetung a Bangsa

Mubatanidzwa weNyika Pasirose

Munazzamat al-Umami al-Muttahida.

N.U.

Na Dùthchannan Aonaichte

Naciones Ounidas

Naciones unidas

Nacionis Unias

Nacions Unides

Nações Unidas

Nagkakasararong Nacion

Nagkaurusa nga mga Nasod

Nahasdzáán Bikáa'gi Kéyah Naaznilgo Ałhidadiidzooígíí

Náisiúin Aontaithe

Narody Zjednoczone.

Nashonan Uni

Nasyones Unidas

Nations unies

Națiunile Unite

Natsiile Unite

Nazio Batuen Erakundea

Nazioni unite

Nazzioni Uniti organizzazzioni intirnazziunali chi cumprenni tutti li nazzioni dû munnu

Nėgdsėn U̇ndėstniĭ Baĭguullaga

Neteweyên Yekbûyî

NU

NU (Naciones Unidas)

NUB

Ny h-Ashoonyn Unnaneysit

O.Ē.E.

O.N.U.

Obʺedinennye Nacii

OĒE

Office des Nations Unies (Genève)

Office des Nations Unies (Wien)

Ohinenud Rahvaste Organisatsioon

OKB

ʻOngkān Sahaprachāchāt

ONI

Onu

ONU (Organisation des Nations Unies)

ONU organización internacional

ONZ

OON

OON (Organizacija Obʺedinennych Nacij)

Organisacion des Nacions unies

Organisassion dle Nassion Unìe

Organisation del Nationes Unite

Organisation del Unit Nationes

Organisation der Vereinten Nationen

Organisation des nations unie

Organisation des nations unies

Organisation des Nations unies Organisation internationale regroupant, à quelques exceptions près, tous les états de la planète

Organisation of the United Nations

Organisaziun da las Naziuns unidas

Organismos Enōmenōn Ethnōn

Organismos Hēnōmenōn Ethnōn

Organismos t-on H-en-omen-on Ethn-on

Organismos to̲n Eno̲meno̲n Ethno̲n

Organismos tōn Hēnōmenōn Ethnōn

Organització de les Nacions Unides

Organização das Nações Unidas

Organização das Nações Unidas organização internacional

Organizacao Nacoes Unidas

Organizace Spojených Národ°u

Organizace spojených národů

Organizace spojených národů mezinárodní organizace

Organizaciâ Ob'edinennyh Nacii.

Organizácia Spojených národov

Organizaciiâ Ob''edinennyh Nacij.

Organizacija Ob"edinennych Nacij

Organizacija Obʺedinennych Nacij

Organizacija Ujedinjenih Nacija

Organizacija ujedinjenih nacija međudržavna organizacija

Organizacija združenih narodov

Organización d'as Nacions Unitas

Organización de las Naciones Unidas.

Organización de las Naciones Unidas organización internacional

Organizacion de las Nacions Unidas

Organización de les Naciones Xuníes organización intergubernamental

Organizåcion des Nåcions uneyes

Organizacja Narodów Zjednoczonych

Organizacyja Objedinionnych Nacyj.

Organizata e Kombeve të Bashkuara

Organizația Națiunilor Unite

Organization der Vereinten Nationen.

Organizat︠s︡ii︠a︡ na obedinenite nat︠s︡ii

Organizat︠s︡ii︠a︡ Obʺedinennykh Nat︠s︡iĭ

Organizazion des Nazions Unidis

Organizzaçion de Naçioin Unïe

Organizzazione delle Nazioni Unite

Organizzazione delle Nazioni Unite organizzazione internazionale

Orhanizat︠s︡ii︠a︡ Ob'i︠e︡dnanykh Nat︠s︡iĭ

ORO

OSN

OUN

Ovttastuvvan našuvnnat

Pasarikatan Banso-Banso

PBB

Perserikatan Bangsa-Bangsa

Pertubuhan Bangsa-Bangsa Bersatu

Qaramada Midoobay

Rāshṭrasaṃgha

Sahaprachāchāt

Sameinte nasjonane

Sameinuðu þjóðirnar

Sāzmān-i Milal-i Muttafiq

Sāzmān-i Milal-i Muttaḥid

Sjuninejal Konob'laq

Spojené národy

ST

Tetãnguéra Joaju

Tlacetilīlli Tlācatiyān

Tuddsa n Yeɣlanen Yeddukklen

U.N.

U.N.O.

U.N.O. (United Nations Organization)

Ühinenud Rahvaste Organisatsioon

Ühtenzoittud Rahvahiden Organizacii

Ujedinjene nacije

Ujedinjeni narodi

Um

Umam al-Muttahida

Umam al-Muttaḥidah

Umoja wa Mataifa

Umot ha-me'uḥadot

Umuryango w'Abibumye

UN

UN (United Nations)

Unionati Nationes

Unioninta Nacioni

United Nations.

United Nations Headquarters Department for Disarmament Affairs

United Nations Headquarters Hauptabteilung Abrüstung

United Nations intergovernmental organisation

United Nations Office (Wien)

United Nations Organisation

United Nations Organization

Unitit Naitions

Uno

Unuiĝintaj Nacioj

Urganizaziun di Naziun Ünii

ÜRO

Ütistünüq Rahvaq

Verainde Nadsione

Vereent Natiounen

Vereente Natschonen

Veregnide Naties

Vereinigte Nationen

Vereinte Nationen

Vereinte Nationen globale Internationale Organisation

Vereinten Nationen

Vereinti Natione

Verenigde Nasies

Verenigde Naties

Verenigde Naties een internationale organisatie, opgericht in 1945 na de Tweede Wereldoorlog, door 51 landen

VN

VN (Vereinte Nationen)

Y Cenhedloedd Unedig

Yhdistyneet kansakunnat

Yhdistyneet kansakunnat hallitustenvälinen organisaatio

Yhdistyneet kansankunnat

YK

Yū'Aṅʻnʻ

Yunaeted Nesen

Yunaitid Nieshan

Združeni narodi

Zjadnośone narody

Zjednoćene narody

Οργανισμός Ηνωμένων Εθνών

Арганізацыя Аб'яднаных Нацыяў

Арганізацыя Аб'яднаных Нацый

Берләшкән Милләтләр Оешмасы

Берләшкән Милләттәр Ойошмаһы

Бириккен Улуттар Уюму

Бирлешген Миллетлени Организациясы

Біріккен Ұлттар Ұйымы

Вовшахкхетта Къаьмнийн Организаци

Дунэе Лъэпкъ Организацие

Иктыш ушнышо Наций-влак Организаций

Иугонд Нациты Организаци

Лъэпкъ Зэгуэтхэр

Нэгдсэн Үндэстний Байгууллага

Нэгэдэмэл Үндэhэнэй Байгуулга

Обединети Нации

Объединëнные Нации

Огазеяськем Нациослэн Организацизы

Организация на обединените нации

Организация Объединённых Наций

Организация Объединённых Наций международная организация

Организација уједињених нација међудржавна организација

Організація Об'єднаних Націй

Орґанізація Зъєдноченых Націй

Ӧтувтчӧм Войтыръяслӧн Котыр

Пĕрлешнĕ Нацисен Организацийĕ

Садхьанвай миллетрин тешкилат

Созмони Милали Муттаҳид

Холбоһуктаах Нациялар Тэрилтэлэрэ

Цолъарал Миллатазул ГІуцІцІи

Միավորված ազգերի կազմակերպություն

או"ם

או״מ

אומות מאוחדות

אמות מאחדות

ארגון אמות מאחדות

<<ה>>אמות המאחדות

האומות המאוחדות

פאראייניגטע פעלקער

اقوام متحدہ

الأمم المتحدة

الأمم المتحده

أمم المتحدة

بىرلەشكەن دۆلەتلەر تەشكىلاتى

بیرلشمیش میلّتلر تشکیلاتی

سازمان ملل متحد

سازمان ملل متحد بزرگترین سازمان بین المللی

متحد ملل سازمان

ملگري ملتونه

نەتەوە یەکگرتووەکان

گڏيل قومون

یونائیٹڈ نیشنز

އެކުވެރި ދައުލަތްތައް

संयुक्त राष्ट्र

संयुक्त राष्ट्र संघ अन्तरसरकारी कार्यलय

संयुक्त राष्ट्र सङ्घ

संयुक्तराष्ट्रसंघः

জাতিসংঘ

ৰাষ্ট্ৰসংঘ

ਸੰਯੁਕਤ ਰਾਸ਼ਟਰ

યુનાઈટેડ નેશન્સ

ଜାତିସଂଘ

ஐக்கிய நாடுகள்

ఐక్యరాజ్య సమితి

ಸಂಯುಕ್ತ ರಾಷ್ಟ್ರ ಸಂಸ್ಥೆ

ഐക്യരാഷ്ട്രസഭ

එක්සත් ජාතීන්ගේ සංවිධානය

สหประชาชาติ

ສະຫະປະຊາຊາດ

མཉམ་འབྲེལ་རྒྱལ་ཚོགས།

ကုလသမဂ္ဂ

გაერთიანებული ერების ორგანიზაცია უნივერსალური წევრობის მრავალფუნქციური საერთაშორისო ორგანიზაცია

გოართოიანაფილი ერეფიშ ორგანიზაცია

국제 연합 전 세계적인 정부간 조직체

የተባበሩት መንግስታት

អង្គការសហប្រជាជាតិ

コクサイ レンゴウ

コクレン

国連

国際連合

国際連合 国際組織

國際連合

联合国

联合国 国际组织

聯合國

聯合國 國際組織

Languages
Covers