Postgate, J. R. (John Raymond)
Most widely held works about J. R Postgate
Most widely held works by J. R Postgate
Microbes and man
by
J. R Postgate
( Book )
65 editions published between
1968
and 2003 in 5 languages and held by 1,519 WorldCat member libraries worldwide
"This fully updated and revised edition of Professor Postgate's best-selling book provides an inspiring introduction to the fascinating world of microbes and their profound influence on man and the environment we live in." "Microbes are everywhere. In the air, in soil, in water, on our skin and hair, in our mouths and intestines, on and in the food we eat. They make the soil fertile; they clean up the environment; they change, often improve, our food; they make vitamins for us inside ourselves; some protect us from less desirable microbes. As 'germs', microbes are regarded as nasty, because a few can cause disease, a few can spoil food, a few can destroy valuable materials. Only when such misfortunes occur are most people conscious of microbes at all. Yet collectively, microbes present a fascinating world of invisible, or barely visible, creatures, which together encompass all the processes of which terrestrial life is capable; creatures which have had, and continue to have, profound effects on our lives and surroundings. In this book, John Postgate explains to ordinary non-scientist readers the impact this invisible community has on our everyday lives, and conveys the excitement microbes can generate in those who study them." "This new edition is fully updated to include topics of such present-day concern as genetic engineering, Salmonellosis, oil slicks, AIDS, DNA fingerprinting, BSE (mad cow disease), and biosensors." "Although the book has been written with the general reader in mind, it has established itself as an excellent introduction for those intending to study microbiology."--Jacket
Nitrogen fixation
by
J. R Postgate
( Book )
50 editions published between
1978
and 2013 in 3 languages and held by 1,042 WorldCat member libraries worldwide
This book provides an introductory-level survey of biological nitrogen fixation, covering the role of the process in the global nitrogen cycle as well as its biochemistry, physiology, genetics, ecology, general biology and prospects for its future exploitation
The outer reaches of life
by
J. R Postgate
( Book )
23 editions published between
1994
and 2009 in 5 languages and held by 910 WorldCat member libraries worldwide
Since the dawn of life on Earth, the world has been gradually transformed by living things into a comfortable home for plants, animals and ourselves. But many harsh and seemingly inhospitable places remain, and it is the inhabitants of such places, mainly invisible microbes, that reveal the remarkable potential and resilience of life itself. How do microbes survive, even flourish, in superheated water or supercooled brine; at enormous pressures; without air; amid poisons? And what part do, and did, they all play in making the Earth hospitable?
The sulphate-reducing bacteria
by
J. R Postgate
( Book )
29 editions published between
1979
and 1984 in
English
and held by 768 WorldCat member libraries worldwide
Classification; Cultivation and growth; Structure and chemical composition; Metabolism; Evolution; Ecology and distribution; Economic activities; Epilogue
The chemistry and biochemistry of nitrogen fixation
by
J. R Postgate
( Book )
21 editions published between
1971
and 1976 in
English
and held by 583 WorldCat member libraries worldwide
Understanding of biological nitrogen fixation has advanced with impressive rapidity during the last decade. As befits a developing area of Science, these advances have uncovered information and raised questions which will have, and indeed have had, repercussions in numerous other branches of science and its applications. This 'information explosion', to use one of to-day's cant idioms, was initiated by the discovery, by a group of scientists working in the Central Research laboratories of Dupont de Nemours, U.S.A., of a reproducibly active, cell-free enzyme preparation from a nitrogenƯ fixing bacterium. Full credit is due to them. But subsequent developments, albeit sometimes quite as impressive, have too often been marked by that familiar disorder of a developing field of research-the scramble to publish. It is a scramble which, at its best, may represent a laudable desire to inform colleagues of the latest developments; yet which too easily develops into an undignified rush for priority, wherewith to impress one's Board of Directors or Grant-giving Institution. This, in miniature, is the tragedy of scientific research to-day: desire for credit causes research to be published in little bulletins, notes and preliminary communications, so that only those intimately involved in the field really know what is happening (and even they may well not see the forest for the trees). Those outside the field, or working in peripheral areas, may glean something of what is going on from reviews and fragments presented at meetings, but the broad pattern of development is often elusive
The fundamentals of nitrogen fixation
by
J. R Postgate
( Book )
16 editions published between
1982
and 1983 in
English
and held by 543 WorldCat member libraries worldwide
Biochemistry, physiology, genetics and ecology of nitrogen fixating micro-organisms are described. The value of this fundamental knowledge for symbiotic and near-symbiotic systems is shown
Recent developments in nitrogen fixation
by
William E Newton
( Book )
16 editions published between
1976
and 1977 in
English
and
Undetermined
and held by 338 WorldCat member libraries worldwide
Chemistry of dinitrogen; Reduction of molecular nitrogen to hydrazine at titanium and zirconium; Dinitrogen fixation in homogeneous protic media; Syntheses, properties and reactions of dinitrogen, diimine, hydrazine and ammonia complexes of transition metals. The mechanisms of nitrogen fixation; Nitrogenase model systems ans the mechanism of biological nitrogen reduction: advances since 1974; HD formation as a probe for intermeidates in N2 reduction; Components and pathways in biological nitrogen; Kinet studies of MgATP2- and S2O42- utilization; Some aspects of the mechanism of nitrogenase; Molybdenym storage component from Clostridium Pasteurianum; Physiological aspects of nitrogen fixation; Aerobic nitrogen fixation in A; Vinelandii; Cellular physiology andthe ecology of N2- fixing blue-green algae; Nitrogenase in chemostate cultures of rhizobia; Genetic control of nitrogen fixation (Nif); Nif mutant strains of klebsiella pneumoniae, azotobacter vinelandii and rhizobium japonicum; Genetic analysis of nitrogen fixation in Klebsiella pneumoniae; Mutants of klebsiella pneumoniae in which expression of nitrogenase is independent of glutamine synthetase control; Cloning of his and nif genes from klebsiella pneumoniae; The correlation of nitrate reductase an nitrogenase in Rhizobium symbiosis; Some effects derived from the presence of extra-chromosomal DNA in Rhizobium melitoti
Biological nitrogen fixation
by
J. R Postgate
( Book )
10 editions published in
1972
in
English
and held by 133 WorldCat member libraries worldwide
more
fewer
Audience Level
0

1
Kids
General
Special
Audience level: 0.55 (from 0.36 for The outer ... to 0.95 for The Sulfat ...)
Related Identities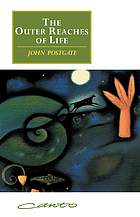 Covers
Alternative Names
J. R. (John Raymond) Postgate

John Postgate Brits microbioloog (1922-2014)

John Postgate microbiologista britânico

John Postgate microbiólogo británico

John Postgate microbiologo britannico

John Raymond Postgate

John Raymond Postgate microbiòleg britànic

John Raymond Postgate microbiologiste britannique

Postgate, J.

Postgate, J.R.

Postgate, J. R. 1922-

Postgate, J. R. 1922-2014

Postgate, J. R. (John Raymond)

Postgate, John

Postgate, John 1922-

Postgate John 1922-2014

Postgate, John biologiste

Postgate, John Raymond.

Postgate, John Raymond 1922-

بوستجيت، ج. ر.، 1922-2014

جون بوستجيت، 1922-

جون بوستجيت، 1922-2014

포스트게이트, 존 1922-2014

포스트게이트, 존 레이먼드 1922-2014

포스트게이트, 존 레이몬드 1922-2014

포스트케이트, J. R. 1922-2014

ポストゲイト, J

ポストゲイト, ジョン

ポストゲート, ジョン

Languages