Wilson, Don E.
Most widely held works about Don E Wilson
Most widely held works by Don E Wilson
Biodiversity II : understanding and protecting our biological resources
by
Marjorie L Reaka-Kudla
( )
24 editions published between
1996
and 1997 in and held by 3,354 WorldCat member libraries worldwide
Biodiversity is the whole of life on Earth - and every day it is diminished as human population growth and exploitation of land causes the extinction of animal and plant species. If the world does not act quickly and cooperatively, species numbering into the millions will be doomed. In the process, we lose opportunities in medicine, agriculture, biotechnology, and a host of other human endeavors. This is the warning sounded by some of the world's most renowned environmental authorities in Biodiversity II. In words meaningful to lay readers and scientists alike, this book alerts us that we may soon be bereft of species that could help us fight disease and produce useful products - not to mention bringing us the wonder of natural life. Unlike other books on the topic, Biodiversity II tells us what can and must be done right now to preserve life on Earth. The experts who lend their voices to Biodiversity II explain how scientists study biodiversity, what they have learned about the scope of life on the planet, and what urgent questions remain. These experts advocate the fusion of resources already at our command - government biological surveys, private agencies, museum collections, universities - into a more effective force to better understand and protect the wealth of the natural world
Animal
by
David Burnie
( )
28 editions published between
2001
and 2017 in and held by 2,866 WorldCat member libraries worldwide
Offers photographs and information about mammals, birds, reptiles, amphibians, fishes, and invertebrates from throughout the world
The Smithsonian book of North American mammals
( )
7 editions published in
1999
in and held by 1,881 WorldCat member libraries worldwide
Presents descriptions and illustrations of hundreds of North American mammals, along with their scientific and common names and information on behavior, diet, reproduction, growth, longevity, and habitat
Mammals of North America
by
Roland Kays
( )
22 editions published between
2002
and 2014 in and held by 1,738 WorldCat member libraries worldwide
This is the most comprehensive and up-to-date field guide to the mammals of North America. Written by two leading authorities, no other reference covers all resident species north of Mexico, mammals large and small. With full-color illustrations for every one of the 442 species, Mammals of North America shows the user how to identify any mammal encountered, from mouse to moose, bat to baleen whale, Abert's Squirrel to the Yuma Myotis. The core of the book consists of 108 color plates featuring exceptionally detailed mammal illustrations. Each species is depicted on these plates, with subspecies, geographic, and sexual variation portrayed whenever relevant. The artwork is supplemented by maps showing present range and by a short paragraph of text highlighting key identification characteristics and relevant aspects of the animal's behavior and ecology. All the artwork, maps, and text for a species are on two facing pages, eliminating the need to flip through the book to learn about an animal. Mammal signs are often more easily found than the animals themselves, so illustrations of tracks and scat are also included. North America's mammal fauna is one of the best documented in the world, and the authors have scoured the continent's outstanding mammalogy literature to make this book as accurate and up-to-date as possible. Amateur naturalists will appreciate the complete coverage, detailed range maps, and outstanding artwork professionals will welcome the inclusion of subspecies variation and the illustration of obscure traits crucial in distinguishing some pairs of similar species. This spectacular guide is the definitive one-volume resource on the mammals of a vast and tremendously varied continent
Mammal species of the world : a taxonomic and geographic reference
( )
37 editions published between
1992
and 2006 in and held by 1,294 WorldCat member libraries worldwide
"Wilson and Reeder's Mammal Species of the World is the classic reference book on the taxonomic classification and distribution of the more than 5400 species of mammals that exist today. The third edition includes detailed information on nomenclature and, for the first time, common names. Each concise entry covers type locality, distribution, synonyms, and major reference sources. The systematic arrangement of information indicates evolutionary relationships at both the ordinal and the family level. This indispensable reference work belongs in public and academic libraries throughout the world and on the shelf of every biologist who works with mammals."--Publisher's website
Bats in question : the Smithsonian answer book
by
Don E Wilson
( )
9 editions published between
1997
and 2015 in and and held by 1,163 WorldCat member libraries worldwide
Covers all aspects of bat biology, habitat, and behavior in a practical question-and-answer format. Also includes the conservation status, common name, and scientific name of over 500 species of bats throughout the world
Human
( )
3 editions published between
2004
and 2006 in and held by 966 WorldCat member libraries worldwide
A highly comprehensive and illustrated account of what makes us what we are: how we evolved, how our bodies work and develop, and how we think and behave, this unbelievable reference examines the qualities all humans share but also highlights the diversity of human society and culture. Profiling more than 250 peoples who inhabit the world and examining fascinating facts - from environmental and health issues to beliefs and customs - Human is the definitive illustrated guide to our species. In the tradition of "Animal" and "Earth" comes a new definitive visual guide that takes a unique look at what it means to be a human being. From evolution and biology to society, culture, and the future aspects of human life, this book examines the qualities that all humans share and profiles more than 250 peoples who inhabit the world
Mammals
by
Sarah Walker
( )
3 editions published in
2002
in and held by 583 WorldCat member libraries worldwide
A guide to recognizing and identifying more than 450 species of mammals from around the world; includes photographs and descriptions of key characteristics for each species
Handbook of the mammals of the world
by
Don E Wilson
( )
32 editions published between
2009
and 2017 in and held by 457 WorldCat member libraries worldwide
Rodents include species that have colonized almost every available habitat on earth, and others that have adapted to human beings and followed them as they also spread across the globe. Volume 7 completes the order Rodentia--which represents arguably the most important order of mammals, both in terms of number of species, and in geographic distribution--covering the families contained in the suborder Myomorpha, including the two largest families, Cricetidae and Muridae. This volume also includes a Special Chapter: Priorities for Conserving the World's Rodents by Thomas Lacher Jr., Richard Young, Samuel Turvey, Rosalind Kennerley & Nicolette Roach
more
fewer
Audience Level
0

1
Kids
General
Special
Audience level: 0.25 (from 0.09 for Biodiversi ... to 0.99 for Wilson, Do ...)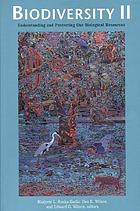 Alternative Names
Don Ellis Wilson

Don Ellis Wilson Amerikaans zoöloog

Don Ellis Wilson US-amerikanischer Zoologe

Wilson, Don 1944-

Wilson, Don E.

Wilson, Don Ellis 1944-

Дон Е. Вилсон американски мамалог

دان ئی. ویلسون

دون ويلسون عالم حيوان من الولايات المتحدة الأمريكية

ウィルソン, ダン・E

Languages
Covers