American Psychiatric Association
Overview
| | |
| --- | --- |
| Works: | 1,807 works in 3,920 publications in 4 languages and 85,890 library holdings |
| Genres: | Reference works Periodicals Classification Handbooks and manuals Directories Biographies Case studies History Bio-bibliography Terminology |
| Roles: | isb, Other, Editor, Publisher, Responsible party, Copyright holder, Bibliographic antecedent, Publishing director, Compiler, uns, 475 |
| Classifications: | RC455.2.C4, 616.89075 |
Most widely held works about American Psychiatric Association
more
fewer
Most widely held works by American Psychiatric Association
Diagnostic and statistical manual of mental disorders : DSM-IV-TR
by
American Psychiatric Association
( Book )
82 editions published between
1983
and 2011 in 3 languages and held by 8,052 WorldCat member libraries worldwide
Includes information on Abuse or neglect, Adjustment disorders, Alcohol related disorders, Amnestic disorders, Anxiety disorders, Attention deficit and disruptive behavior disorders, Bipolar disorders, Caffeine related disorders, Cocaine use disorders, Cognitive disorders, Communication disorders, Delirium, Dementia, Depressive disorders, Disorders usually first diagnosed in infancy, childhood or adolescence, Dissociative disorders, Dyspareunia, Dyssomnias, Eating disorders, Factitious disorders, Gender identity disorder, Hallucinogen related disorders, Histrionic personality disorder, Hypersomnia, Hypnotic related disorders, Impulse control disorders, Inhalant use disorders, Learning disorders, Medication induced disorder, Medication induced movement disorders, Mental retardation, Mood disorders, Neuroleptic induced disorders, Obsessive compulsive disorder, Orgasmic disorders, Pain disorder, Paraphilias, Parasomnias, Passive aggressive personality disorder, Psychotic disorders, Relational problems, Schizophrenia, Sexual dysfunctions, Sleep disorders, Somatoform disorders, Substance induced disorders, Tic disorders, Tourette' disorder, etc
Diagnostic and statistical manual of mental disorders : DSM-5
by
American Psychiatric Association
( Book )
78 editions published between
1968
and 2017 in 3 languages and held by 4,840 WorldCat member libraries worldwide
"This new edition of the American Psychiatric Association s Diagnostic and Statistical Manual of Mental Disorders (DSM-5), used by clinicians and researchers to diagnose and classify mental disorders, is the product of more than 10 years of effort by hundreds of international experts in all aspects of mental health. Their dedication and hard work have yielded an authoritative volume that defines and classifies mental disorders in order to improve diagnoses, treatment, and research. This manual, which creates a common language for clinicians involved in the diagnosis of mental disorders, includes concise and specific criteria intended to facilitate an objective assessment of symptom presentations in a variety of clinical settings inpatient, outpatient, partial hospital, consultation-liaison, clinical, private practice, and primary care. The Diagnostic and Statistical Manual of Mental Disorders, Fifth Edition, is the most comprehensive, current, and critical resource for clinical practice available to today's mental health clinicians and researchers of all orientations. The information contained in the manual is also valuable to other physicians and health professionals, including psychologists, counselors, nurses, and occupational and rehabilitation therapists, as well as social workers and forensic and legal specialists. DSM-5 is the most definitive resource for the diagnosis and classification of mental disorders."
The American journal of psychiatry
by
American Psychiatric Association
( )
in 3 languages and held by 2,757 WorldCat member libraries worldwide
ProQuest electronic version of: The American journal of psychiatry. Supports browsing, searching, and printing of documents
Marijuana and mental health
by
Michael T Compton
( )
8 editions published in
2016
in
English
and held by 1,267 WorldCat member libraries worldwide
Even while many states have passed legislation pertaining to "medical marijuana" and others have decriminalized or even legalized recreational use, a debate continues within society as to whether marijuana is simply a harmless substance that should be fully legalized, a possibly beneficial treatment for patients with certain illnesses, or a drug with the potential to worsen addiction and cause mental health problems. The controversy persists in the medical community as well, where accumulating evidence implicates marijuana use, especially in adolescence, as a risk factor for poor educational achievement and substance use disorders, as well as schizophrenia and related psychotic disorders -- all of which complicates the heated discourse on legalization. Although other books have explored the medical marijuana and the neuroscience behind marijuana, no single source of comprehensive information on marijuana and mental health in modern American society has existed to date. Balanced, focused, and highly readable, Marijuana and Mental Health fills this void. It provides an academic foundation for further study while also informing clinical mental health practice as well as policy decisions by articulating the connection between marijuana and mental health, particularly in the United States. Chapters offer a concise compilation of research in this area, discussing topics such as: • The effects of marijuana on the brain and mind• Marijuana-related legislation• Medical marijuana• Comorbidities between marijuana misuse and mood and anxiety disorders• The complex link between marijuana use and psychotic disorders• Synthetic cannabinoids• Treatment and prevention of marijuana misuse Relatable clinical vignettes that contextualize these issues and illustrate the clinical applicability of the content, as well as key chapter points that emphasize major takeaways, make Marijuana and Mental Health the authoritative reference for clinical and research psychiatrists, psychiatric residents and fellows, clinical psychologists, and psychiatric nurses
Pocket guide to addiction assessment and treatment
by
Rashi Aggarwal
( )
6 editions published in
2016
in
English
and held by 1,133 WorldCat member libraries worldwide
Twenty concise chapters accessibly address a broad spectrum of topics, including the fundamentals of addiction; specific substances and addictive behaviors, including gambling disorder; and treatment approaches, including special issues with psychiatric and medical comorbidities
Integrated care : a guide for effective implementation
( )
5 editions published in
2017
in
English
and held by 1,127 WorldCat member libraries worldwide
Real-life examples provided by clinical staff who made the transition to collaborative care are woven into the text, providing insight into the goals of improving outcomes, patient satisfaction, and cost containment
Pocket guide for the assessment and treatment of eating disorders
( )
4 editions published in
2019
in
English
and held by 1,111 WorldCat member libraries worldwide
An exceptionally practical book for clinicians who are interested in evaluating and treating eating disorders in children and adults, this guide provides expert guidance in a succinct and accessible format
Complementary and integrative treatments in psychiatric practice
by
Patricia L Gerbarg
( )
6 editions published in
2017
in
English
and held by 969 WorldCat member libraries worldwide
The book provides guidance on how to integrate CAIM therapies with conventional treatments. Individuals with mental disorders and their family members will also appreciate this timely and informative text
more
fewer
Audience Level
0

1
Kids
General
Special
Audience level: 0.24 (from 0.02 for The Americ ... to 0.78 for Edited tra ...)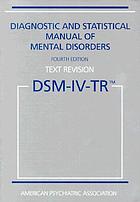 Covers
Alternative Names
American Medico-Psychological Association
American Psychiatric Institute for Research and Education
Joint Information Service of the American Psychiatric Association and the National Association for Mental Health
A.P.A.

A.P.A (American Psychiatric Association)

A.P.A (i.e. American Psychiatric Association)

American medico-psychological association

American Psychiatric Association

American Psychiatric Association Division of Research

American Psychiatric Association DoR

Američka psihijatrijska udruga

Americká psychiatrická asociace

Amerika Seishin Igakkai

Amerikan Psikiyatri Birliği

Amerykańskie Towarzystwo Psychiatryczne

APA

APA (American Psychiatric Association)

APA (i.e. American Psychiatric Association)

Asociación Americana de Psiquiatría

Asociación Estadounidense de Psiquiatría

Asociación Estauxunidense de Siquiatría

Asociacion Psiquiatría Americana

Asociación Psiquiátrica Americana

Associação Americana de Psiquiatria

Associació Americana de Psiquiatria

Association américaine de psychiatrie

Association American de Psychiatria

Association of Medical Superintendents of American Institutions for the Insane

Beikoku Seishin Igakkai

Cymdeithas Seiciatrig America

Depression express from the APA, 1999 port. (Asociación Americana de Psiquiatría)

Hiệp hội tâm thần học Hoa Kỳ

MSLA

Psychiatric Association

Psychiatric Association United States

Usona Asocio pri Psikiatrio

Αμερικανική Ψυχιατρική Ένωση

Американска психиатрична асоциация

Американская психиатрическая ассоциация

האגודה האמריקנית לפסיכיאטריה

الجمعية الأمريكية للأطباء النفسيين

انجمن روان‌پزشکی آمریکا

کۆمەڵەی دەروونپزیشکی ئەمریکی

মার্কিন মনোচিকিৎসক সমিতি

අැමරිකානු මනෝවිද්‍යාඥයන්ගේ සංගමය

미국정신의학협회

미국정신의학회

アメリカ セイシン イガッカイ

アメリカ精神医学会

ベイコク セイシン イガッカイ

米国精神医学会

美國精神醫學學會

Languages