Peterson, Paul E.
Most widely held works by Paul E Peterson
The Urban underclass
by
Christopher Jencks
( Book )
14 editions published between
1990
and 1991 in
English
and held by 1,261 WorldCat member libraries worldwide
This book comprises 19 essays that attempt to tell the truth about urban poverty, social dislocation, and changes in American family life. They show that the rise in the percentage of children living in poverty is due to an increasing number of female-headed households and a decline in the earnings of young men. The following papers are included: (1) "The Urban Underclass and the Poverty Paradox" (P.E. Peterson); (2) "Is the American Underclass Growing?" (C. Jencks); (3) "Employment and Earnings of Disadvantaged Young Men in a Labor Shortage Economy" (R.B. Freeman); (4) "Gains from Growth? The Impact of Full Employment on Poverty in Boston" (P. Osterman); (5) "Joblessness and Shiftlessness: Labor Force Activity in Chicago's Inner City" (M. Tienda and H. Stier); (6) "Teenage Underclass Behavior and Subsequent Poverty: Have the Rules Changed?" (G.J. Duncan and S.D. Hoffman); (7) "Socioeconomic Change and the Decline of Marriage for Blacks and Whites" (R.D. Mare and C. Winship); (8) "'We'd Love To Hire Them, But ... ': The Meaning of Race for Employers" (J. Kirschenman and K.M. Neckerman); (9) "Ghetto Poverty in the United States, 1970-1980" (P.A. Jargowsky and M.J. Bane); (10) "Residential Segregation of Social and Economic Groups among Blacks, 1970-80" (R. Farley); (11) "Effects of Neighborhoods on Dropping Out of School and Teenage Childbearing" (J. Crane); (12) "How Much Does a High School's Racial and Socioeconomic Mix Affect Graduation and Teenage Fertility Rates?" (S.E. Mayer); (13) "Employment and Earnings of Low-Income Blacks Who Move to Middle-Class Suburbs" (J.E. Rosenbaum and S.J. Popkin); (14) "The Political Behavior of Poor People" (J.M. Berry, K.E. Portney, and K. Thomson); (15) "Neighborhood Effects on Teenage Pregnancy" (E. Anderson); (16) "Culture, Rationality, and the Underclass" (J.D. Greenstone); (17) "Targeting within Universalism: Politically Viable Policies to Combat Poverty in the United States" (T. Skocpol); (18) "Universal and Targeted Approaches to Relieving Poverty: An Alternative View" (R. Greenstein); and (19) "Public Policy Research and the Truly Disadvantaged" (W.J. Wilson). There are 73 tables of statistical data and 23 illustrative figures. (Sld)
The price of federalism
by
Paul E Peterson
( Book )
13 editions published in
1995
in
English
and held by 1,086 WorldCat member libraries worldwide
After showing how both theories help explain American federalism, Peterson concludes that the federal system has been evolving in a functional direction. As the costs of transportation and communication have declined, labor and capital have become increasingly mobile, placing states and localities in greater competition with one another. State and local governments are responding to these changes by overlooking the needs of the poor and focusing instead on economic development. Meanwhile, the national government has concentrated on social welfare policy. From this perspective, Peterson evaluates the Republican "Contract with America." He applauds its commitment to decentralizing transportation, education, and other basic services to state and local government. But he says that passing the responsibility for welfare to the states would only induce among them a "race to the bottom."
The education gap : vouchers and urban schools
by
William G Howell
( Book )
23 editions published between
2001
and 2006 in
English
and held by 1,030 WorldCat member libraries worldwide
"The voucher debate has been both intense and ideologically polarizing, in good part because so little is known about how voucher programs operate in practice. In The Education Gap, William Howell and Paul Peterson, with coauthors Patrick Wolf and David Campbell, report new findings drawn from the most comprehensive study on vouchers conducted to date." "The result of a massive research enterprise, the book presents data from randomized field trials conducted in New York City; Dayton, Ohio; and Washington, D.C. It also includes findings from a voucher initiative in the Edgewood school district in San Antonio and a randomized field trial evaluation of a program that offered vouchers to 40,000 low-income families nationwide." "The findings shed new light on how existing voucher programs affect students' educational experiences, covering factors such as school climate, class size, homework, resources, and test scores. They also reveal the impact of voucher programs on racial segregation, school-family communication, political tolerance, community social capital, parental satisfaction, and children's self-esteem."--Jacket
When federalism works
by
Paul E Peterson
( Book )
14 editions published between
1984
and 1986 in
English
and
Undetermined
and held by 878 WorldCat member libraries worldwide
The New urban reality
by
Paul E Peterson
( Book )
12 editions published in
1985
in
English
and held by 874 WorldCat member libraries worldwide
Nine essays, originally presented at an interdisciplinary conference sponsored by the University of Chicago, address problems of the changing inner cities of older, industrial metropolitan areas. An introduction reviews important theories of urban development, and the impact of changing technology and racial composition. Part one includes an essay on the increasing isolation of inner city minority groups, and the declining economic opportunities for unskilled, blue collar workers in the inner city. A second essay discusses the gentrification of some urban areas. Part two discusses patterns of racial transition in neighborhoods; the growing urban underclass of unemployable, minority poor; and patterns of ghettoization and suburbanization, then proposes alternative policy responses. Part three focuses on policy responses to the problems. The first essay discusses the link between transportation planning and central-city decline; the second, the apparent rise in crime rates along with the cities' and federal government's responses; the third, fiscal problems of Northeastern cities compared with those of Southwestern cities. The final essay surveys recent trends in large American cities, the role of political forces in their transformation, and possible remedies for cities and their increasingly poor, minority populations. (Mck)
Saving schools : from Horace Mann to virtual learning
by
Paul E Peterson
( Book )
11 editions published between
2010
and 2011 in
English
and held by 859 WorldCat member libraries worldwide
Discusses the impact Horace Mann, John Dewey, Martin Luther King Jr., Albert Shanker, William Bennett, and James Coleman had on the public schools of the United States, describing their roles as mission-driven reformers, and examining how public education will change in the twenty-first century
The President, the Congress, and the making of foreign policy
( Book )
6 editions published in
1994
in
English
and held by 607 WorldCat member libraries worldwide
This growth in partisan conflict might be thought to have grave implications for the capacity of the executive to conduct foreign policy, but even after the end of the Vietnam war, major decisions were executive ones. During the Carter and Reagan administrations it was the president who reversed a policy of detente with the Soviet Union. The Bush administration defined the U.S. response to the collapse of the Soviet empire and committed troops to Saudi Arabia
more
fewer
Audience Level
0

1
Kids
General
Special
Audience level: 0.17 (from 0.06 for The educat ... to 0.40 for When feder ...)
Related Identities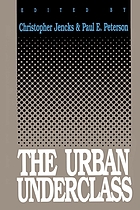 Alternative Names
Paul E. Peterson American academic

Peterson, Paul

Peterson, Paul 1940-

Peterson, Paul E

Languages
Covers