Hastings, Max
Most widely held works about Max Hastings
more
fewer
Most widely held works by Max Hastings
Overlord : D-Day and the battle for Normandy
by
Max Hastings
( Book )
67 editions published between
1969
and 2015 in 5 languages and held by 2,833 WorldCat member libraries worldwide
Describes the military effort by which the Allies regained the continent of Europe in World War II
The Korean War
by
Max Hastings
( Book )
42 editions published between
1987
and 2015 in 4 languages and held by 2,832 WorldCat member libraries worldwide
Chronicles the Korean War with over 200 interviews of veterans, including the Chinese
Armageddon : the battle for Germany, 1944-45
by
Max Hastings
( Book )
59 editions published between
2004
and 2016 in 8 languages and held by 2,553 WorldCat member libraries worldwide
This is the story of the last eight months of World War II in Europe. In September 1944, the Allies expected that the war would be over by Christmas. But the disastrous Allied landing in Holland, American setbacks on the German border, together with the bitter Battle of the Bulge, drastically altered that timetable. Hastings tells the story of both the Eastern and Western Fronts, and paints a portrait of the Red Army's onslaught on Hitler's empire. He raises provocative questions: Were the Western Allied cause and campaign compromised by a desire to get the Soviets to do most of the fighting? Why were the Russians and Germans more effective soldiers than the Americans and British? Why did the bombing of Germany's cities continue until the last weeks of the war, when it could no longer influence the outcome? --From publisher description
The battle for the Falklands
by
Max Hastings
( Book )
42 editions published between
1983
and 2013 in
English
and
Spanish
and held by 2,161 WorldCat member libraries worldwide
A combination of on-the-spot reporting and an analysis of the political and diplomatic developments traces the curious course and far-reaching effects of the Falkland Islands War
Victory in Europe : D-day to V-E day
by
Max Hastings
( Book )
20 editions published between
1968
and 1994 in
English
and held by 2,113 WorldCat member libraries worldwide
Recounts the momentous events that occurred in Europe between D-Day in 1944 and V-E Day in 1945
Catastrophe 1914 : Europe goes to war
by
Max Hastings
( Book )
20 editions published between
2013
and 2014 in
English
and held by 2,007 WorldCat member libraries worldwide
"From the acclaimed military historian, a new history of the outbreak of World War I: from the breakdown of diplomacy to the dramatic battles that occurred before the war bogged down in the trenches. World War I immediately evokes images of the trenches: grinding, halting battles that sacrificed millions of lives for no territory or visible gain. Yet the first months of the war, from the German invasion of Belgium to the Marne to Ypres, were utterly different, full of advances and retreats, tactical maneuvering, and significant gains and losses. In Catastrophe 1914, Max Hastings re-creates this dramatic year, from the diplomatic crisis to the fighting in Belgium and France on the Western front, and Serbia and Galicia to the east. He gives vivid accounts of the battles and frank assessments of generals and political leaders, and shows why it was inevitable that this first war among modern industrial nations could not produce a decisive victory, making a war of attrition inevitable. Throughout we encounter high officials and average soldiers, as well as civilians on the homefront, giving us a vivid portrait of how a continent became embroiled in a war that would change everything"--
Retribution : the battle for Japan, 1944-45
by
Max Hastings
( Book )
7 editions published between
2007
and 2009 in
English
and held by 1,914 WorldCat member libraries worldwide
"By the summer of 1944 it was clear that Japan's defeat was inevitable, but how the drive to victory would be achieved remained to be seen. The ensuing drama - that ended in Japan's utter devastation - was acted out across the vast stage of Asia, with massive clashes of naval and air forces, fighting through jungles, and barbarities by an apparently incomprehensible foe. In recounting the saga of this time and place, Hastings gives us incisive portraits of the theater's key figures - MacArthur, Nimitz, Mountbatten, Chiang Kai-shek, Mao, Roosevelt, Churchill, and Stalin. But he is equally adept in his portrayals of the ordinary soldiers and sailors - American, British, Russian, Chinese, and Japanese - caught in some of the war's bloodiest campaigns."
Inferno : the world at war, 1939-1945
by
Max Hastings
( Book )
14 editions published between
2011
and 2012 in
English
and held by 1,856 WorldCat member libraries worldwide
A monumental work that shows us at once the truly global reach of World War II, and its deeply personal consequences. Hastings simultaneously traces the major developments and puts them into real human context. He also explores some of the darker and less explored regions of the war's penumbra, including the conflict between the Soviet Union and Finland; and the Bengal famine in 1943 and 1944
Bomber command
by
Max Hastings
( Book )
48 editions published between
1979
and 2013 in 4 languages and held by 1,330 WorldCat member libraries worldwide
Bomber Command's offensive against Germany was one of the epic campaigns of World War Two. This book brings together the strategic and moral debate, with the story of the commanders and aircrew, and their actual operations into Nazi Germany
Winston's war : Churchill, 1940-1945
by
Max Hastings
( Book )
10 editions published between
2009
and 2011 in
English
and held by 1,273 WorldCat member libraries worldwide
Churchill got many little things wrong, but he was right, crucially so, on major points of Allied strategy. When the Americans joined the war, they were hot to invade France. Churchill dissuaded Roosevelt from mounting what, in 1942 or 1943, would have been a suicide mission, and redirected Allied attention to North Africa and Italy. The Mediterranean campaign bore mixed results, but Churchill's instincts were correct. There is a poignant ambiguity about Hastings's title; after 1943, the conflict was anything but Winston's war. For a time, Churchill alone had embodied the West's hopes; but as the war turned in the Allies' favor, he was shunted aside. Roosevelt ignored his advice, and, to Churchill's horror, signed off on Stalin's subjugation of Eastern Europe. In these last years, we see a much diminished war leader. Churchill deserves our admiration; first, however, as Hastings wisely insists, "history must take Churchill as a whole."--Publisher description
more
fewer
Audience Level
0

1
Kids
General
Special
Audience level: 0.27 (from 0.15 for Retributio ... to 0.79 for 1914 : het ...)
Associated Subjects
Armed Forces
Churchill, Winston,
Combat
Cryptography
Destruction and pillage
Electronic intelligence
England--Milton Keynes--Bletchley Park
Entebbe Airport Raid (1976)
Espionage
Europe
Falkland Islands War (1982)
France
France--Normandy
German Occupation of France (1940-1945)
Germany
Great Britain
Great Britain.--Royal Air Force.--Bomber Command
Hastings, Macdonald
Hastings, Max
Hastings family
History, Modern
Intelligence service
Israel
Japan
July Crisis (Europe : 1914)
Korean War (1950-1953)
Military art and science
Military campaigns
Military historians
Military leadership
Military operations, Aerial--British
Netanyahu, Yonatan,
Northern Ireland
Operation Overlord
Pacific Area
Politics and government
Regimental histories
Scott-James, Anne,
Secret service
Social aspects
Social conditions
Soldiers
Underground movements, War
United States
Waffen-SS.--Panzer-Division "Das Reich", 2
War
War--Causes
Western Front (World War (1939-1945))
World War (1914-1918)
World War (1939-1945)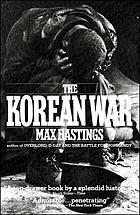 Alternative Names
Chastings, Maks.

Max Hastings britischer Journalist, Historiker und Schriftsteller

Max Hastings Brits journalist

Max Hastings storico britannico

Гастингс, Макс британский историк, писатель, журналист

Макс Гастінгс

הייסטינגס, מקס

היסטינגס, מקס

מקס הסטינגס

ماكس هاستينغز

مکس هیستینگز

マックス・ヘイスティングス

馬克斯·黑斯廷斯

Languages
Covers