Barash, David P.
Most widely held works about David P Barash
Most widely held works by David P Barash
How women got their curves and other just-so stories : evolutionary enigmas
by
David P Barash
( )
12 editions published between
2009
and 2011 in
English
and held by 1,969 WorldCat member libraries worldwide
"So how did women get their curves? Why do they have breasts, while other mammals only develop breast tissue while lactating, and why do women menstruate, when virtually no other beings do so? What are the reasons for female orgasm? Why are human females kept in the dark about their own time of ovulation and maximum fertility, and why are they the only animals to experience menopause? David P. Barash and Judith Eve Lipton, coauthors of acclaimed books on human sexuality and gender, discuss the theories scientists have advanced to explain these evolutionary enigmas (sometimes called "Just-So stories" by their detractors) and present hypotheses of their own. Some scientific theories are based on legitimate empirical data, while others are pure speculation. Barash and Lipton distinguish between what is solid and what remains uncertain, skillfully incorporating their expert knowledge of biology, psychology, animal behavior, anthropology, and human sexuality into their entertaining critiques. Inviting readers to examine the evidence and draw their own conclusions, Barash and Lipton tell an evolutionary suspense story that captures the excitement and thrill of true scientific detection."--Jacket
Payback : why we retaliate, redirect aggression, and take revenge
by
David P Barash
( )
10 editions published in
2011
in
English
and held by 1,796 WorldCat member libraries worldwide
From the child taunted by her playmates to the office worker who feels stifled in his daily routine, people frequently take out their pain and anger on others, even those who had nothing to do with the original stress. The bullied child may kick her puppy, the stifled worker yells at his children: Payback can be directed anywhere, sometimes at inanimate things, animals, or other people. In this book, the authors, an evolutionary biologist and a psychiatrist, offer a look at this phenomenon, showing how it has evolved, why it occurs, and what we can do about it. Retaliation and revenge are well known to most people. We all know what it is like to want to get even, get justice, or take revenge. What is new in this book is an extended discussion of redirected aggression, which occurs not only in people but other species as well. The authors reveal that it's not just a matter of yelling at your spouse "because" your boss yells at you. Indeed, the phenomenon of redirected aggression, so called to differentiate it from retaliation and revenge, the other main forms of payback, haunts our criminal courts, our streets, our battlefields, our homes, and our hearts. It lurks behind some of the nastiest and seemingly inexplicable things that otherwise decent people do, from road rage to yelling at a crying baby. And it exists across boundaries of every kind, culture, time, geography, and even species. Indeed, it's not just a human phenomenon. Passing pain to others can be seen in birds and horses, fish and primates, in virtually all vertebrates. It turns out that there is robust neurobiological hardware and software promoting redirected aggression, as well as evolutionary underpinnings. Payback may be natural, the authors conclude, but we are capable of rising above it, without sacrificing self-esteem and social status. They show how the various human responses to pain and suffering can be managed mindfully, carefully, and humanely
Sociobiology and behavior
by
David P Barash
( Book )
52 editions published between
1977
and 1991 in 4 languages and held by 1,693 WorldCat member libraries worldwide
The mammal in the mirror : understanding our place in the natural world
by
David P Barash
( Book )
12 editions published between
1999
and 2001 in
English
and held by 1,636 WorldCat member libraries worldwide
Barash and Barash examine the human animal from DNA and cell building blocks, through behavior such as sex and eating, to the perspective of man's place in ecological systems and the impact of evolution
Homo mysterious : evolutionary puzzles of human nature
by
David P Barash
( Book )
15 editions published between
2012
and 2013 in
English
and held by 1,426 WorldCat member libraries worldwide
Overview: For all that science knows about the living world, notes David P. Barash, there are even more things that we don't know, genuine evolutionary mysteries that perplex the best minds in biology. Paradoxically, many of these mysteries are very close to home, involving some of the most personal aspects of being human. Homo Mysterious examines a number of these evolutionary mysteries, exploring things that we don't yet know about ourselves, laying out the best current hypotheses, and pointing toward insights that scientists are just beginning to glimpse. Why do women experience orgasm? Why do men have a shorter lifespan than women? Why does homosexuality exist? Why does religion exist in virtually every culture? Why do we have a fondness for the arts? Why do we have such large brains? And why does consciousness exist? Readers are plunged into an ocean of unknowns-the blank spots on the human evolutionary map, the terra incognita of our own species-and are introduced to the major hypotheses that currently occupy scientists who are attempting to unravel each puzzle (including some solutions proposed here for the first time). Throughout the book, readers are invited to share the thrill of science at its cutting edge, a place where we know what we don't know, and, moreover, where we know enough to come up with some compelling and seductive explanations. Homo Mysterious is a guide to creative thought and future explorations, based on the best, most current thinking by evolutionary scientists. It captures the allure of the "not-yet-known" for those interested in stretching their scientific imaginations
Natural selections : selfish altruists, honest liars, and other realities of evolution
by
David P Barash
( )
11 editions published between
2007
and 2008 in
English
and held by 1,291 WorldCat member libraries worldwide
If we are, in part, a product of our genes, can free will exist? Incisive and engaging, this indispensable tour of evolutionary biology runs the gamut of contemporary debates, from science and religion to our place in the universe. --
The myth of monogamy : fidelity and infidelity in animals and people
by
David P Barash
( Book )
12 editions published between
2001
and 2002 in
English
and held by 1,268 WorldCat member libraries worldwide
In 'The Myth of Monogamy', David Barash describes how new research investigating sex in the animal world concludes there is simply no question whether sexual desire for multiple partners is natural. It is Similarly, there is no question of monogamy being natural. It isn't
The whisperings within
by
David P Barash
( Book )
46 editions published between
1979
and 1995 in 6 languages and held by 1,229 WorldCat member libraries worldwide
Making sense of sex : how genes and gender influence our relationships
by
David P Barash
( )
10 editions published in
1997
in
English
and held by 1,159 WorldCat member libraries worldwide
They show how that distinction explains why women and men differ in essential ways, exploring such questions as: Why are men more attracted than women to pornography, group sex, and one-night stands? Why are women the "gatekeepers" of sex? Why do women have orgasms?
Peace and conflict studies
by
David P Barash
( Book )
36 editions published between
2002
and 2018 in
English
and
Chinese
and held by 803 WorldCat member libraries worldwide
"The Second Edition of Peace and Conflict Studies sets a new market standard with its accessible introduction and comprehensive exploration of important historical and recent world events - including new coverage of topics such as terrorism, truth and reconciliation processes, and the clash of civilizations. Authors David P. Barash and Charles P. Webel present an unbiased look at issues related to peace and conflict studies to assist students and professionals in forming personal and social opinions based on fact." "This text is invaluable for students and professors in peace and conflict studies, psychology, sociology, international relations, comparative politics, history, political philosophy, and religion and others, such as peace educators, researchers, and activists, who are Interested in gaining a solid foundation in this vital area of study."--Jacket
more
fewer
Audience Level
0

1
Kids
General
Special
Audience level: 0.25 (from 0.04 for Making sen ... to 0.73 for David Bara ...)
Related Identities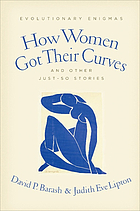 Covers
Alternative Names
Barash, D. P. 1946-

Barash, David

Barash, David 1946-

Barash, David P.

Barash, David Philip

Barash, David Philip 1946-

David P. Barash American psychologist

David P. Barash Amerikaans psycholoog

David P. Barash US-amerikanischer Psychologe

바래시, 데이비드 1946-

바래시, 데이비드 P. 1946-

버래쉬, 데이비드 P. 1946-

バラシ, デイビッド

バラシュ, D. P.

バラシュ, ディヴィッド・P

Languages