Fagan, Brian M.
Overview
| | |
| --- | --- |
| Works: | 480 works in 2,232 publications in 4 languages and 70,021 library holdings |
| Genres: | History Dictionaries Reference works Biographies Informational works Textbooks Handbooks and manuals Sources |
| Roles: | Author, Editor, Contributor, Author of introduction, Other, Author of screenplay, Compiler, wpr, Creator, Redactor, Collector, Interviewee, coo |
| Classifications: | E61, 930.1 |
Most widely held works by Brian M Fagan
The Oxford companion to archaeology
by
Brian M Fagan
( Book )
40 editions published between
1996
and 2006 in
English
and held by 3,271 WorldCat member libraries worldwide
Thus, anyone interested in North America would find articles that cover the continent from the Arctic to the Eastern Woodlands to the Northwest Coast; that discuss the Iroquois and Algonquian cultures, the hunters of the North American Plains, and the Norse in North America; and that describe sites such as Mesa Verde, Meadowcroft Rockshelter, Serpent Mound, and Poverty Point. Likewise, the coverage of Europe runs from the Paleolithic period, to the Bronze and Iron Ages, to the Post-Roman era; looks at peoples such as the Celts, the Germans, the Vikings, and the Slavs; and describes sites at Altamira, Pompeii, Stonehenge, Terra Amata, and dozens of other locales. The Companion offers equally thorough coverage of Africa, Europe, North America, Mesoamerica, South America, Asia, the Mediterranean, the Near East, Australia, and the Pacific
Floods, famines, and emperors : El Niño and the fate of civilizations
by
Brian M Fagan
( Book )
34 editions published between
1999
and 2009 in
English
and
Undetermined
and held by 2,640 WorldCat member libraries worldwide
In this dazzlingly original new book, archaeologist Brian Fagan shows that short-term climate shifts have been a major--and hitherto unrecogonized--force in history. El Nino-driven droughts have brought on the collapse of dynasties in Egypt; El Nino monsoon failures have caused historic famines in India; and El Nino floods have destroyed whole civilizations in Peru. Other short-term climate changes may have caused the mysterious abandonment of the Anasizi dwellings of the American Southwest and the collapse of the ancient Maya empire, as well as changed the course of European history
The Little Ice Age : how climate made history, 1300-1850
by
Brian M Fagan
( Book )
53 editions published between
2000
and 2020 in
English
and held by 2,453 WorldCat member libraries worldwide
A new perspective on familiar events in history describes how a 500-year change in climate that lasted from A.D. 1300 until 1850 shaped modern European history
The great journey : the peopling of ancient America
by
Brian Murray Fagan
( Book )
36 editions published between
1987
and 2004 in
English
and
German
and held by 2,436 WorldCat member libraries worldwide
This magnificently readable book, fully illustrated with maps, photographs and reconstruction drawings, gives the most authoritative and up-to-date account of the first Americans yet produced
The long summer : how climate changed civilization
by
Brian M Fagan
( Book )
53 editions published between
2003
and 2005 in
English
and
Italian
and held by 2,265 WorldCat member libraries worldwide
"Until very recently, we had no detailed record of climate changes during the Holocene. Now we do, and Brian Fagan shows us how climate functioned as what historian Paul Kennedy described as one of the "deeper transformations" of history - a more important factor than we have heretofore understood." "In The Long Summer, Fagan shows how a thousand-year chill caused by the sudden shutting off of the Gulf Stream led people in the Near East to abandon hunting and gathering to take up the cultivation of plant foods; how the catastrophic flood that created the Black Sea drove settlers deep into Europe; how a subsequent warming and drying of the Sahara forced its cattle-herding peoples to take up a less hazardous life along the banks of the Nile; how the Roman Empire extended north in Gaul only as far - and for as long - as the climate allowed sustained cereal farming; and how a period of increased rainfall in East Africa in the sixth century spread rat populations and the bubonic plague throughout the Mediterranean, and how this in turn spurred massive migrations that helped shape modern Europe and the Middle East." "The Long Summer illuminates for the first time the centuries-long pattern of human adaptation to the demands and challenges of an ever-changing climate - demands and challenges that are still with us today."--Jacket
People of the earth = formerly Men of the earth : an introduction to world prehistory
by
Brian M Fagan
( Book )
104 editions published between
1977
and 2019 in
English
and
Undetermined
and held by 2,018 WorldCat member libraries worldwide
The story of human history throughout the world is told in this book, from the origins of humankind to the beginnings of literate civilizations. Fagan does not favour any specific theoretical position. This eighth edition includes recent developments and emerging topics such as cultural complexity among hunter-gatherers and the origins of agriculture
The rape of the Nile : tomb robbers, tourists, and archaeologists in Egypt
by
Brian M Fagan
( Book )
61 editions published between
1975
and 2020 in 3 languages and held by 1,980 WorldCat member libraries worldwide
"This is a thoroughly revised edition of The Rape of the Nile - Brian Fagan's classic account of the cavalcade of archaeologists, thieves, and sightseers who have flocked to the Nile Valley since ancient times. Long considered a benchmark in narrative archaeology, this edition updates the saga with new accounts of stunning recent discoveries - including the Royal Tombs of Tanis, the Valley of Golden Mummies at Bahariya, the Tomb of the Sons of Ramses, and the sunken city of Alexandria (whose lighthouse was one of the Seven Wonders of the Ancient World). Fagan concludes with an assessment of the impact of modern mass tourism on archaeological sites and artifacts."--Jacket
In the beginning; an introduction to archaeology
by
Brian M Fagan
( Book )
74 editions published between
1972
and 2020 in
English
and held by 1,789 WorldCat member libraries worldwide
"In the Beginning describes the basic methods and theoretical approaches of archaeology. This is a book about fundamental principles written in a clear, flowing style, with minimal use of technical jargon, which approaches archaeology from a global perspective. Starting with a broad-based introduction to the field, it surveys the highlights of archaeology's colorful history, then covers the basics of preservation, dating the past, and the context of archaeological finds. Descriptions of field survey, including the latest remote sensing methods, excavation, and artifact analysis lead into the study of ancient environments, landscapes and settlement patterns, and the people of the past. Two chapters cover cultural resource management, public archaeology, and the important role of archaeology in contemporary society. There is also an essay on archaeology as a potential career. In the Beginning takes the reader on an evenly balanced journey though today's archaeology. This well-illustrated account, with its numerous boxes and sidebars, is laced with interesting, and sometimes entertaining examples of archaeological research from all parts of the world. This classic textbook of archaeological method and theory has been in print for nearly fifty years and is used in many countries around the world. It is aimed at introductory students in archaeology and anthropology taking survey courses on archaeology, as well as more advanced readers"--
Writing archaeology : telling stories about the past
by
Brian M Fagan
( )
27 editions published between
2005
and 2018 in
English
and held by 1,767 WorldCat member libraries worldwide
"Archaeology's best known author of popular books and texts distills decades of experience in this well-received guide designed to help others wanting to broaden the audience for their work. Brian Fagan's no nonsense approach explains how to get started writing, how to use the tools of experienced writers to make archaeology come alive, and how to get your work revised and finished. He also describes the process by which publishers decide to accept your work, and the path your publication will follow after it is accepted by a press. The new edition contains chapters on academic writing and on writing in the digital environment."--Publisher's website
The great warming : climate change and the rise and fall of civilizations
by
Brian M Fagan
( Book )
16 editions published between
2008
and 2010 in
English
and held by 1,764 WorldCat member libraries worldwide
From the 10th to the 15th centuries, the earth experienced a rise in surface temperature that changed climate worldwide--a preview of today's global warming. In some areas, including Western Europe, longer summers brought bountiful harvests and population growth that led to cultural flowering. In the Arctic, Inuit and Norse sailors made cultural connections across thousands of miles as they traded precious iron goods. Polynesian sailors, riding new wind patterns, were able to settle the remotest islands on earth. But in many parts of the world, the warm centuries brought drought and famine. Elaborate societies in western and Central America collapsed, and the vast building complexes of Chaco Canyon and the Mayan Yucatan were left empty. Anthropologist and historian Brian Fagan reveals how subtle changes in the environment had far-reaching effects on human life, in a narrative that sweeps from the Arctic ice cap to the Sahara to the Indian Ocean.--From publisher description
more
fewer
Audience Level
0

1
Kids
General
Special
Audience level: 0.25 (from 0.02 for The attack ... to 0.46 for People of ...)
Related Identities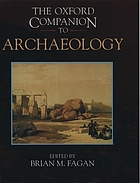 Covers
Alternative Names
B.フェイガン

Brian Fagan

Brian Fagan egittologo britannico

Brian Fagan US-amerikanischer Anthropologe

Brian M. Fagan Amerikaans antropoloog

Fagan, B. M.

Fagan Brian

Fagan Brian 1936-....

Fagan, Brian M. 1936-

Fagan, Brian M. (Brian Murray)

Fagan, Brian M. (Brian Murray), 1936-

Fagan, Brian Murray

Fagan, Brian-Murray 1936-

Faganas B.

Faganas Brajanas

Faganas Brianas

Fagen, Bulian M. 1936-

Fegans, Braiens M.

Fegans, Braiens M., 1936-

Murray Fagan, Brian 1936-

Фаган Б.

Фаган Брайан М.

Фейган, Брайан

Բրայան Ֆեյգան

פאגן, בריאן מ.

براين فاجان

براين فاغان

بريان م. فاجان، 1936-

فاغان، براين، 1936-

페이건, 브라이언 1936-

페이건, 브라이언 M. 1936-

페이건, 브라이언 머리 1936-

フェイガン, B. M.

フェイガン, ブライアン

フェイガン, ブライアン・M

布莱恩·M·法根

法根, 布里安 M. 1936-

费根布莱恩 M.

Languages