Hoig, Stan
Most widely held works about Stan Hoig
Most widely held works by Stan Hoig
The Cheyenne
by
Stan Hoig
( Book )
10 editions published between
1989
and 2014 in
English
and
Undetermined
and held by 1,587 WorldCat member libraries worldwide
Examines the history, culture and changing fortunes of the Cheyenne Indians
The Chouteaus : first family of the fur trade
by
Stan Hoig
( )
7 editions published between
2008
and 2010 in
English
and held by 1,499 WorldCat member libraries worldwide
In the late eighteenth century, the vast, pristine land that lay west of the Mississippi River remained largely unknown to the outside world. The area beckoned to daring frontiersmen who produced the first major industry of the American West--the colorful but challenging, often dangerous fur trade. At the lead was an enterprising French Creole family that founded the city of St. Louis in 1763 and pushed forth to garner furs for world markets. Stan Hoig provides an intimate look into the lives of four generations of the Chouteau family as they voyaged up the Western rivers to conduct trade, at times taking wives among the native tribes. They provided valuable aid to the Lewis and Clark expedition and assisted government officials in developing Indian treaties. National leaders, tribal heads, and men of frontier fame sought their counsel. In establishing their network of trading posts and opening trade routes throughout the Central Plains and Rocky Mountains, the Chouteaus contributed enormously to the nation's westward movement
Cowtown Wichita and the wild, wicked West
by
Stan Hoig
( )
5 editions published between
2007
and 2011 in
English
and held by 1,408 WorldCat member libraries worldwide
"Before she was Wichita, Kansas, she was a collection of grass huts, home to the ancestors of the Wichita Indians. Then came the Spanish conquistadors, seeking gold but finding instead vast herds of buffalo." "After the Civil War, Wichita played host to a cavalcade of Western men: frontier soldiers, Indian warriors, buffalo hunters, border ruffians, hell-for-leather Texas cattle drovers, ready-to-die gunslingers, arid steel- eyed lawmen. Peerless Princess of the Plains, they called her."
The Sand Creek Massacre
by
Stan Hoig
( Book )
20 editions published between
1961
and 1990 in
English
and held by 1,391 WorldCat member libraries worldwide
Sometimes called "The Chivington Massacre" by those who would emphasize his responsibility for the attack and "The Battle of Sand Creek" by those who would imply that it was not a massacre, this event has become one of our nations most controversial Indian conflicts. The subject of army and Congressional investigations and inquiries, a matter of vigorous newspaper debates, the object of much oratory and writing biased in both directions, the Sand Creek Massacre very likely will never be completely and satisfactorily resolved. This account of the massacre investigates the historical events leading to the battle, tracing the growth of the Indian-white conflict in Colorado Territory. The author has shown the way in which the discontent stemming from the treaty of Fort Wise, the depredations committed by the Cheyennes and Arapahoes prior to the massacre, and the desire of some of the commanding officers for a bloody victory against the Indians laid the groundwork for the battle at Sand Creek
Tribal wars of the southern plains
by
Stan Hoig
( )
9 editions published between
1992
and 2011 in
English
and held by 1,372 WorldCat member libraries worldwide
Few people who cross the Great Plains today recollect that for centuries the land was a battleground where Indian nations fought one another for their own survival and then stood bravely against the irrepressible forces of white civilization. Even among those aware of the history, Plains Indian conflicts have been seen largely in terms of American conquest. In this readable narrative history, well-known Indian historian Stan Hoig tells how the native peoples of the southern plains have struggled continually to retain their homelands and their way of life. Tribal Wars of the Southern Plains is a comprehensive account of Indian conflicts in the area between the Platte River and the Rio Grande, from the first written reports of the Spaniards in the sixteenth century through the United States-Cheyenne Battle of the Sand Hills in 1875. The reader follows the exploits and defeats of such chiefs as Lone Wolf, Satanta, Black Kettle, and Dull Knife as they signed treaties, led attacks, battled for land, and defended their villages in the huge region that was home to the Wichitas, Comanches, Cheyennes, Arapahos, Kiowas, Osages, Pawnees, and other Indian nations. Unlike many previous studies of the Plains Indian wars, this one-volume synthesis chronicles not only the Indian-white wars but also the Indian-Indian conflicts. Of central importance are the intertribal wars that preceded the arrival of the Spaniards and continued during the next three centuries, particularly as white incursions on the north and east forced tribes from those regions onto the Great Plains. Stan Hoig details the numerous battles and the major treaties. He also explains the warrior ethic, which persists even among Plains Indian veterans today; the dual societal structure of peace and war chiefs within the tribes, in which both sometimes acted at cross-purposes, much the same as the U.S. government and frontier whites; techniques and tactics of Plains Indian warfare; and the role of medicine men, the Sun Dance, and spirituality in Plains warfare
Perilous pursuit : the U.S. Cavalry and the northern Cheyennes
by
Stan Hoig
( )
3 editions published in
2002
in
English
and held by 964 WorldCat member libraries worldwide
In a well-paced dramatic narrative, Hoig tells the story of a betrayed people, an incompetent military leadership, a penurious Congress, a hard-pressed Indian Bureau, the suffering troops saddled with the task of stopping a foe far more prepared to fight than they, and an American nation almost totally insensitive to the welfare of its native people."--Jacket
Came men on horses : the conquistador expeditions of Francisco Vázquez de Coronado and Don Juan de Oñate
by
Stan Hoig
( )
18 editions published between
2012
and 2013 in
English
and held by 863 WorldCat member libraries worldwide
"Guided by myths of golden cities and worldly rewards, policy makers, conquistador leaders, and expeditionary aspirants alike came to the new world in the sixteenth century and left it a changed land. Came Men on Horses follows two conquistadors--Francisco Vázquez de Coronado and Don Juan de Oñate--on their journey across the southwest. Driven by their search for gold and silver, both Coronado and Oñate committed atrocious acts of violence against the Native Americans, and fell out of favor with the Spanish monarchy. Examining the legacy of these two conquistadors Hoig attempts to balance their brutal acts and selfish motivations with the historical significance and personal sacrifice of their expeditions. Rich human details and superb story-telling make Came Men on Horses a captivating narrative scholars and general readers alike will appreciate."--Publisher's website
more
fewer
Audience Level
0

1
Kids
General
Special
Audience level: 0.16 (from 0.01 for Cowtown Wi ... to 1.00 for Printed Ma ...)
Associated Subjects
American wit and humor
Animals
Capitals (Cities)
Cherokee Indians
Cherokee Indians--Kings and rulers
Cherokee Indians--Politics and government
Cherokee Indians--Relocation
Cheyenne Indians
Cheyenne Indians--Government relations
Cheyenne Indians--Relocation
Cheyenne Indians--Wars
Chisholm, Jesse
Chivington, John M.--(John Milton),
Colorado
Cowboys
Custer, George A.--(George Armstrong),
Discoveries in geography
Fourth of July
Fourth of July celebrations
Frontier and pioneer life
Great Plains
Humorous stories, American
Indians of North America
Indians of North America--Government relations
Indians of North America--Mixed descent
Indians of North America--Warfare
Indians of North America--Wars
Indian Wars (Cheyenne : 1864)
Indian Wars (Cheyenne : 1868-1869)
Kicking Bird,
Kiowa Indians--Government relations
Kiowa Indians--Wars
Mackenzie, Ranald Slidell,
Massacres
Missouri--Saint Louis
North America
Oklahoma
Pioneers
Politics and government
Race relations--Political aspects
Sand Creek Massacre (Colorado : 1864)
Sheridan, Philip Henry,
Short stories, American
Smith, John Simpson,
Trail of Tears (1838-1839)
United States
United States, West
United States.--Army.--Cavalry, 4th
Washington (D.C.)
Washita Campaign (1868-1869)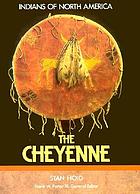 Alternative Names
Hoig, Stanley

Hoig, Stanley W.

Hoig Stanley W. 1924-....

Languages
Covers