Magocsi, Paul R.
Most widely held works about Paul R Magocsi
more
fewer
Most widely held works by Paul R Magocsi
Historical atlas of East Central Europe
by
Paul R Magocsi
( )
35 editions published between
1993
and 2011 in
English
and held by 1,948 WorldCat member libraries worldwide
For the first time in any language, here is an atlas that covers all of East Central Europe, from the early fifth century through 1992. The atlas encompasses the countries of Poland, the Czech Republic, Slovakia, Hungary, Romania, Slovenia, Croatia, Bosnia-Herzegovina, Yugoslavia, Macedonia, Albania, Bulgaria, and Greece. Also included are the eastern part of Germany (historic Mecklenburg, Brandenburg, Prussia, Saxony, and Lusatia), Bavaria, Austria, northeastern Italy (historic Venetia), the lands of historic Poland-Lithuania (present-day Lithuania, Belarus, and Ukraine up to the Dnieper River), Moldova, and western Turkey. The organization of the atlas is basically chronological. Eighty-nine full-color maps and accompanying text constitute a history of the region. Several maps illustrate the changing political and administrative boundaries of the region at key historical dates and are interspersed with other maps that focus on similar changes within individual countries or specific areas. Thematic maps deal with such subjects as the economy, ecclesiastical structures, education and culture, demography and ethnicity, and military affairs. Numerous tables and lists provide related statistical and demographic material. Especially useful is the detailed index, which includes thousands of variant place names. The Historical Atlas of East Central Europe will be invaluable to scholars, diplomats, journalists, students, and general readers who wish to have a fuller understanding of this critical area, with its many peoples, languages, and continued political upheaval
A history of Ukraine : the land and its peoples
by
Paul R Magocsi
( Book )
45 editions published between
1996
and 2012 in 3 languages and held by 1,055 WorldCat member libraries worldwide
New chapters deal with the Crimean Khanate in the sixteenth and seventeenth centuries, and new research on the pre-historic Trypillians, the Italians of the Crimea and the Black Death, the Karaites, Ottoman and Crimean slavery, Soviet-era ethnic cleansing, and the Orange Revolution is incorporated. Magocsi has also thoroughly updated the many maps that appear throughout
The Russian Americans
by
Paul R Magocsi
( Book )
6 editions published between
1987
and 1996 in
English
and held by 701 WorldCat member libraries worldwide
Discusses the history, culture, and religion of the Russians, factors encouraging their emigration, and their acceptance as an ethnic group in North America
Historical atlas of Canada
by
D. G. G Kerr
( )
28 editions published between
1985
and 1992 in 3 languages and held by 527 WorldCat member libraries worldwide
The emergence in the nineteenth century of a new political and territorial entity - Canada - is dramatically portrayed in this book. Through breathtaking cartography it vividly captures the great economic and social events that made possible the successful birth of a huge new country. The Land Transformed reveals how a thinly populated and economically limited group of colonies in 1800 came together to become the Canada of the 1890s. The profound revolution was the transformation of the land: forest and grassland gave way to farmland, native populations were moved onto reservations, railways and telegraph tied together widely separated communities; urban commercial centres grew. At the end of the century Canada was recognizable as one of the world's major countries, stretching across a continent, comfortably at home in the world of railways, factories, and well-developed agriculture. The first part of the volume, 'Extending the Frontier: Settlement to Mid-Century, ' describes the growth of the population and the economy in the first half of the century. Maps, graphs, charts, and paintings are used with imagination and clarity to portray the spread of settlement, based on immigration and an accelerated use of resources, the most important of which was land. By the 1850s a dominant agriculture was joined to a productive timber trade as the country's engine of growth. Part II, 'Building a Nation, ' covers the country's 'coming of age.' Between the 1850s and the 1890s political union was achieved, conomic growth continued, and a recognizable Canadian society emerged. These same developments left in their wake a declining and dispersed indigenous population. A series of treaties moved Indian populations to reserves of land in a massive rearrangement of native territory that set the stage for continuing cultural conflict. The nineteenth century witnessed the culmination of four centuries of European engagement in North America. Momentous events of the time are captured in this volume, which provides a splendid visual record of the drama of nation building and the roots of the diverse nation we know today
Our people : Carpatho-Rusyns and their descendants in North America
by
Paul R Magocsi
( Book )
26 editions published between
1984
and 2005 in
English
and
Undetermined
and held by 424 WorldCat member libraries worldwide
The saga of Our People is told in nine chapters, which treat the European origins of the Carpatho-Rusyns and their migration to North America, followed by descriptions of their settlement patterns; economic, religious, and organizational life; cultural and political achievements; and their efforts to sustain themselves as a group. The book is lavishly illustrated with 101 photographs, 4 maps, and 8 text inserts and charts that provide statistical data, and important documents
Aboriginal peoples of Canada : a short introduction
by
Paul R Magocsi
( Book )
10 editions published between
1999
and 2015 in
English
and held by 402 WorldCat member libraries worldwide
"Aboriginal Peoples of Canada: A Short Introduction provides the first comprehensive overview of Canada's First Nations peoples. Drawn from the highly successful Encyclopedia of Canada's Peoples, it offers extensive coverage of the Algonquians / Eastern Woodlands, Algonquians / Plains, Algonquians / Subarctic, Inuit, Iroquoians, Ktunaxa, Metis, Na-Dene, Salish, Siouans, Tsimshian, and Wakashans, as well as the many nations within these larger groupings." "With a new preface by Paul Robert Magocsi and an introduction by well-known historian J.R. Miller, the collection has chapters on each main group written by scholars such as Janet Chute, Olive Dickason, Louis-Jacques Dorais, and Eldon Yellowhorn. Each chapter covers the economics, culture, language, education, politics, kinship, religion, social organization, identification, and history of each nation, among other topics, and ends with suggestions for further readings. Readable, and suitable for the student, casual reader, or expert, the book is an excellent introduction to Canada's aboriginal peoples."--Jacket
Galicia : a historical survey and bibliographic guide
by
Paul R Magocsi
( Book )
22 editions published between
1983
and 2016 in
English
and held by 386 WorldCat member libraries worldwide
Galicia, an eastern European region that has been ruled by Poland, Austria, and the USSR at various times, has played an important and often crucial role in the Ukrainian historical development. This is the first comprehensive bibliographic guide to its history. The over-all arrangement is chronological and within that by theme. The book emphasizes political, socioeconomic, literary, linguistic, and archeological developments as they are recorded in fourteen languages. It contains more than 3000 references, 1000 notes, a detailed thematic and name of index, and six maps which trace the historical development of Galicia. Although Ukrainians have traditionally made up the largest part of Galicia's population, substantial minority populations of Poles, Germans, Armenians, Karaites, and most especially Jews have lived in the region at various times. The extensive literature on Galicia's Jews is brought together in this volume for the first time. This volume is published in association with the Harvard Ukrainian Research Institute and the Canadian Institute of Ukrainian Studies. It won the 1982 Cenko Prize for the best work published in Ukrainian bibliography
Ukraine : an illustrated history
by
Paul R Magocsi
( Book )
14 editions published between
2007
and 2015 in
English
and held by 345 WorldCat member libraries worldwide
Rather than limiting his study to an examination of the country's numerically largest population - ethnic Ukrainians - acclaimed scholar Paul Robert Magocsi emphasizes the multicultural nature of Ukraine throughout its history
Encyclopedia of Canada's peoples
( Book )
13 editions published between
1996
and 2015 in
English
and held by 331 WorldCat member libraries worldwide
"All peoples living in Canada deserve to have a voice in its history. How and why did they come to Canada? Where did the immigrants and their descendants settle? What kinds of lives did they build for themselves and how did they contribute to the country as a whole? These are the sorts of questions addressed in the Encyclopedia of Canada's Peoples."--BOOK JACKET. "Whether a First Nation, founding people, or subsequent arrival, all of Canada's peoples are described in 119 group entries that range from Acadians to Ukrainians, Hyderabadis to Vietnamese. In each instance an entry covers the origin of the group, the process of migration, arrival and settlement, economic and community life, family and kinship patterns, language and culture, education, religion, politics, intergroup relations, and the dynamics of group maintenance. Entries are cross-referenced and include statistical information and suggestions for further reading. Several thematic essays illuminate the complex issues related to immigration, acculturation, multiculturalism, and Canadian culture and identity."--Jacket
more
fewer
Audience Level
0

1
Kids
General
Special
Audience level: 0.33 (from 0.05 for Our people ... to 1.00 for Papers, 19 ...)
Related Identities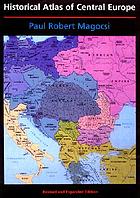 Alternative Names
Magochiĭ, Pavel Robert

Magochiĭ, Pavlo-Robert

Magochyĭ, Pavlo R.

Magochyi, Pavlo R. 1945-

Maġoči, P. R. 1945-

Magoči, Pavel R. 1945-

Magoči, Pavlo R. 1945-

Maġočij, Pavel R. 1945-

Magočìj, Pavel Robert.

Maġočij, Pavel Robert 1945-

Magočìj, Pavlo R.

Magočìj, Pavlo-Robert.

Magočij, Pavlo-Robert 1945-

Magočij, Pol Robert 1945-

Magocsi, Paul R.

Magocsi, Paul R. (Paul Robert)

Magocsi, Paul Robert

Magocsi, Paul Robert 1945-

Magocsi, Pavel Robert 1945-

Magocsi, Pavlo Robert.

Magocsi, Pavol R. 1945-

Magočyj, P.-R. 1945-

Magočyj, Pavlo R. 1945-

Magočyj, Pavlo Robert 1945-

Mahochi, P. R.

Mahochi, P. R. 1945-

Mahochi, P. R. (Pavlo Robert)

Mahochi, Pavlo Robert

Mahochi, Pavlo Robert 1945-

Mahočij, Pol Robert 1945-

Mahočyj, Pavlo Robert

Paul Robert Magocsi Amerikaans historicus

Paul Robert Magocsi amerykański historyk, rusiński działacz narodowy

Paul Robert Magocsi historiador estadounidense

Магочiй, Павло Роберт

Магочий, Пол Роберт

Маґочій, Павло-Роберт

Павло Роберт Маґочій

保羅·羅伯特·毛戈奇

Languages
Covers