Neustadt, Richard E.
Most widely held works about Richard E Neustadt
more
fewer
Most widely held works by Richard E Neustadt
Thinking in time : the uses of history for decision-makers
by
Richard E Neustadt
( Book )
21 editions published between
1986
and 1991 in
English
and
Chinese
and held by 2,062 WorldCat member libraries worldwide
Two professors of government analyze both political disasters and successes of recent decades to provide telling lessons on how to use history to improve decision-making. A dozen case studies are drawn in pungent detail both from the record and from backstage information gained from top officials. Sadly, the authors can safely assume a vast ignorance of history in Washington and the media. They make painfully clear that attention to particulars matters, that marginal improvement is worth seeking, and that a little thought is useful. They repeatedly spell out how to examine a situation to help decide what to do today to improve the prospect for tomorrow. An absorbing book, this would be of great benefit to those in Washington, if only they would heed it. For most libraries. Milton Meltzer, New York ON THE US ARMY CHIEF OF STAFF'S PROFESSIONAL READING LIST 2012
Franklin Delano Roosevelt
by
Roy Jenkins
( Book )
14 editions published between
2003
and 2005 in
English
and held by 1,774 WorldCat member libraries worldwide
"Franklin Delano Roosevelt was a statesman whose massive achievements tower over the twentieth century. In a ranking of American presidents, he is rivaled only by George Washington and Abraham Lincoln. He was elected to an unprecedented four terms in office, and his accomplishments in leading the nation through depression and world war resonate to this day." "Roosevelt's presidency was one of the most eventful in U.S. history. He took office in the midst of economic crisis: the stock market had crashed, the banking system had collapsed, and millions of Americans were unemployed. Galvanizing the nation with his 1933 inaugural address and with a flurry of legislation in the First Hundred Days, Roosevelt demonstrated an optimism and resolve that garnered quick support for his administration and for the programs that he called the New Deal. And he was the first president truly to understand the power of the new mass media, rallying the nation through "fireside chats" on the radio and speeches that were the mainstay of movie house newsreels." "Franklin Delano Roosevelt was the dominant president of the twentieth century and helped the United States become the most influential world power. Roy Jenkins's assessment enables us to understand how he accomplished this and why he still stands tall in our estimation today."--Jacket
Alliance politics
by
Richard E Neustadt
( Book )
11 editions published in
1970
in
English
and
Undetermined
and held by 978 WorldCat member libraries worldwide
The swine flu affair : decision-making on a slippery disease
by
Richard E Neustadt
( Book )
15 editions published between
1978
and 2009 in
English
and held by 470 WorldCat member libraries worldwide
In 1976, a small group of soldiers at Fort Dix were infected with a swine flu virus that was deemed similar to the virus responsible for the great 1918-19 world-wide flu pandemic. The U.S. government initiated an unprecedented effort to immunize every American against the disease. While a qualified success in terms of numbers reached-more than 40 million Americans received the vaccine-the disease never reappeared. The program was marked by controversy, delay, administrative troubles, legal complications, unforeseen side effects and a progressive loss of credibility for public health authorities. In the waning days of the flu season, the incoming Secretary of what was then the Department of Health, Education and Welfare, Joseph Califano, asked Richard Neustadt and Harvey Fineberg to examine what happened and to extract lessons to help cope with similar situations in the future
Report to JFK : the Skybolt crisis in perspective
by
Richard E Neustadt
( Book )
5 editions published in
1999
in
English
and held by 368 WorldCat member libraries worldwide
"This volume adds to the report itself Kennedy's comments about it, a glossary, a cast of characters, new information gleaned from recently declassified British files, and Neustadt's comparison of British and American governments both at the time of the Skybolt affair and at present."--Jacket
Preparing to be president : the memos of Richard E. Neustadt
by
Richard E Neustadt
( Book )
12 editions published in
2000
in
English
and held by 364 WorldCat member libraries worldwide
"This volume presents Neustadt's previously unpublished memos to Kennedy along with later memos he wrote for Ronald Reagan, Michael Dukakis, and Bill Clinton and advice for the next President of the United States. In this volume, the man Arthur M. Schlesinger, Jr., calls "our most brilliant commentator on the Presidency" reveals for the first time how he came to advise the various Presidents-elect and candidates. In addition, editor Charles O. Jones offers a critical analysis of the memos and an insightful bibliographic essay on the relationship between the Neustadt memos and the transition memos that others have written."--Jacket
Saving the Reagan presidency : trust is the coin of the realm
by
David M Abshire
( Book )
7 editions published in
2005
in
English
and
Undetermined
and held by 290 WorldCat member libraries worldwide
"What did the president know, and when did he know it? Once again, only a dozen years after Watergate, the nation faced these troubling questions. Would we see another president forced to resign or be impeached? Could our democracy survive another presidential scandal so soon? As the Iran-Contra affair unfolded, the nation waited tensely for answers." "At this crucial moment, advisors to President Ronald Reagan called home the Ambassador to NATO, David M. Abshire, to serve in the cabinet as Special Counselor. His charge: to assure that a full investigation of the sale of arms to Iran in exchange for freeing American hostages and the subsequent channeling of those funds to Nicaraguan rebels be conducted expeditiously and transparently, thereby restoring the confidence of the nation in the shaken Reagan presidency." "In this book, David M. Abshire for the first time reveals the full behind-the-scenes story of his private meetings with the president, how he and his team conducted this crucial process, his alliance with Nancy Reagan, the role of the Tower Board, and how the Reagan presidency was saved. Abshire's efforts helped Reagan fill the credibility gap created by revelation of the Iran-Contra scandal and thus restored the president's power to lead the nation and its allies toward the end of the Cold War. His unique recollections show the inner workings of the Reagan White House in this critical period: the conflicts with the powerful Chief of Staff Donald Regan, the politically astute First Lady, the involvement of CIA Director William Casey, and Reagan's triumph of personal character to overcome his indiscretion, a feat unmatched by Clinton or Nixon." "Abshire's story casts new light on the episode and draws important lessons about how presidents should respond to unfolding scandals to limit the threat not only to their own reputations but also to national confidence in democratic institutions."--Jacket
The American president
by
Philip B Kunhardt
( Visual )
15 editions published between
2000
and 2007 in
English
and held by 225 WorldCat member libraries worldwide
Tyler, Fillmore, A. Johnson, Arthur, Truman: Happenstance has played its part in politics and the presidency, with nearly a quarter of U.S. presidents succeeding a deceased predecessor. Often selected for reasons other than suitability for office, they still exercised its powers in full. Only one of these five former vice presidents gained election to the presidency in his own right, yet each made his presence felt at critical moments
more
fewer
Audience Level
0

1
Kids
General
Special
Audience level: 0.31 (from 0.05 for Saving the ... to 1.00 for Reminiscen ...)
Associated Subjects
Adams, John,
Adams, John Quincy,
Arthur, Chester Alan,
Cleveland, Grover,
Clinton, Bill,
Coolidge, Calvin,
Decision making
Diplomatic relations
Eisenhower, Dwight D.--(Dwight David),
Executive power
Fillmore, Millard,
Friendship
Grant, Ulysses S.--(Ulysses Simpson),
Great Britain
Harrison, Benjamin,
Harrison, William Henry,
Harvard University
Hayes, Rutherford B.,
Historical models
Hoover, Herbert,
International relations--Decision making
Iran-Contra Affair (1985-1990)
Jackson, Andrew,
Jefferson, Thomas,
Johnson, Andrew,
Kennedy, John F.--(John Fitzgerald),
Macmillan, Harold,
Madison, James,
Medical policy
Neustadt, Richard E
Nixon, Richard M.--(Richard Milhous),
Political consultants
Political corruption
Political ethics
Political science--Decision making
Political scientists
Politics and government
Polk, James K.--(James Knox),
Presidents
Reagan, Ronald
Roosevelt, Franklin D.--(Franklin Delano),
Roosevelt, Theodore,
Strategic weapons systems
Swine influenza--Vaccination
Taft, William H.--(William Howard),
Truman, Harry S.,
Tyler, John,
United States
Universities and colleges--Faculty
Washington, George,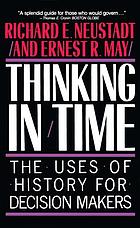 Alternative Names
Elliot Neustadt, Richard 1919-2003

Neustadt, Richard E.

Neustadt, Richard E. 1919-2003

Neustadt, Richard Elliot.

Neustadt, Richard Elliot, 1919-

Neustadt, Richard Elliot 1919-2003

Newstadt, Richard E. 1919-2003

Richard Neustadt American political scientist

Richard Neustadt Amerikaans historicus (1919-2003)

Нойштадт, Ричард Э 1919-2003

노이스타트, 리처드 E. 1919-2003

뉴스타트, 리처드 1919-2003

뉴스타트, 리처드 E. 1919-2003

뉴스타트, 리처드 엘리엇 1919-2003

ニュースタット, R. E.

ニュースタット, リチャード・E

リチャード・ニュースタット

Languages
Covers