Kupperman, Karen Ordahl 1939-
Most widely held works by Karen Ordahl Kupperman
The Jamestown project
by
Karen Ordahl Kupperman
( Book )
14 editions published between
2007
and 2009 in
English
and
Undetermined
and held by 1,552 WorldCat member libraries worldwide
"Reconfiguring the national myth of Jamestown's failure [Karen Kupperman] shows how the settlement's distinctly messy first decade actually represents a period of ferment in which individuals were learning how to make a colony work ... the structures and practices that evolved through trial and error in Virginia would become the model for all successful English colonies, including Plymouth."--Jacket
Roanoke, the abandoned colony
by
Karen Ordahl Kupperman
( Book )
9 editions published between
1984
and 2007 in
English
and held by 1,536 WorldCat member libraries worldwide
In Roanoke: The Abandoned Colony, Karen Ordahl Kupperman recounts one of the most gripping stories in American history. Writing from a background in both Indian and English history, she movingly describes the first English colony in America and places it within the context of the most recent historical research. She analyzes Carolina Algonquian culture in order to understand the Indians' response to the Europeans who intruded on them and brings historical themes to life through fascinating portraits of individuals who lived the drama of the lost colony. - Back cover
Indians and English : facing off in early America
by
Karen Ordahl Kupperman
( Book )
8 editions published in
2000
in
English
and held by 1,017 WorldCat member libraries worldwide
"In this vividly written book, prize-winning author Karen Ordahl Kupperman refocuses our understanding of encounters between English venturers and Algonquians all along the East Coast of North America in the early years of contact and settlement. All parties in these dramas were uncertain--hopeful and fearful--about the opportunity and challenge presented by new realities. Indians and English both believed they could control the developing relationship. Each group was curious about the other, and interpreted through their own standards and traditions. At the same time both came from societies in the process of unsettling change and hoped to derive important lessons by studying a profoundly different culture. These meetings and early relationships are recorded in a wide variety of sources. Native people maintained oral traditions about the encounters, and these were written down by English recorders at the time of contact and since; many are maintained to this day. English venturers, desperate to make readers at home understand how difficult and potentially rewarding their enterprise was, wrote constantly of their own experiences and observations and transmitted native lore. Kupperman analyzes all these sources in order to understand the true nature of these early years, when English venturers were so fearful and dependent on native aid and the shape of the future was uncertain" -- Publisher's description
America in European consciousness, 1493-1750
( Book )
2 editions published in
1995
in
English
and held by 624 WorldCat member libraries worldwide
For review see: Stephen J. Homick, in The Hispanic Historical Review (HAHR), vol. 77, no. 1 (February 1997); p. 78-80
The Atlantic in world history
by
Karen Ordahl Kupperman
( Book )
12 editions published in
2012
in
English
and held by 497 WorldCat member libraries worldwide
As Europeans began to move into the Atlantic in the late fifteenth century, first encountering islands and then two continents across the sea, they initiated a process that revolutionized the lives of people everywhere. American foods enriched their diets. Furs, precious metals, dyes, and many other products underwrote new luxury trades, and tobacco became the first consumer craze as the price plummeted with ever-enlarging production. Much of the technology that made new initiatives, such as sailing out of sight of land, possibly drew on Asian advances that came into Europe through North Africa. Sugar and other crops came along the same routes, and Europeans found American environments ideal for their cultivation. Leaders along the African coast controlled the developing trade with Europeans, and products from around the Atlantic entered African life. As American plantations were organized on an industrial scale, they became voracious consumers of labor. American Indians, European indentured servants, and enslaved Africans were all employed, and over time slavery became the predominant labor system in the plantation economies. Atlantic exchange opened new possibilities. All around the ocean, states that had been marginal to the main centers in the continents' interiors now found themselves at the forefront of developing trades with the promise of wealth and power. European women and men whose prospects were circumscribed at home saw potential in emigration. Economic aspirations beckoned large numbers, but also, in the maelstrom following the Reformation, others sought the chance to worship as they saw fit. Many saw their hopes dashed, but some succeeded as they had desired. Ultimately, as people of African and European descent came to predominate in American populations, they broke political ties to Europe and reshaped transatlantic relationships. -- Book cover
Providence Island, 1630-1641 : the other Puritan colony
by
Karen Ordahl Kupperman
( Book )
21 editions published between
1993
and 2009 in
English
and held by 492 WorldCat member libraries worldwide
"Thoroughly researched account of attempt by English Protestants to establish colony on Old Providence Island (Santa Catalina, off the coast of Nicaragua). Planted in 1630, colony failed to prosper for reasons author develops with clarity and erudition, and was wiped out by the Spanish in 1641. Failure, of course, did not end British interest in the Caribbean or in the Central American coast. Major work"--Handbook of Latin American Studies, v. 58.
Captain John Smith : a select edition of his writings
by
John Smith
( Book )
8 editions published in
1988
in
English
and held by 472 WorldCat member libraries worldwide
This book presents an imaginative selection and thematic arrangement of Captain John Smith's most important writings. The goal is to make Smith accessible to scholars, students, and general readers alike. The editor's introductory material and notes clarify Smith's meaning and the context in which he wrote, while the selections are large enough to allow Captain Smith to speak for himself
A true and exact history of the island of Barbados
by
Richard Ligon
( Book )
8 editions published in
2011
in
English
and
Undetermined
and held by 172 WorldCat member libraries worldwide
"Ligon's True and Exact History of the Island of Barbados is the most significant book-length English text written about the Caribbean in the seventeenth century. [It] allows one to see the contested process behind the making of the Caribbean sugar/African slavery complex. Kupperman is one of the leading scholars of the early modern Atlantic world. ... I cannot think of any scholar better prepared to write an Introduction that places Ligon, his text, and Barbados in an Atlantic historical context. The Introduction is quite thorough, readable, and accurate; the notes [are] exemplary!".-Susan
more
fewer
Audience Level
0

1
Kids
General
Special
Audience level: 0.29 (from 0.08 for The Jamest ... to 0.94 for America in ...)
Related Identities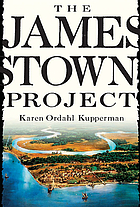 Alternative Names
Karen Ordahl Kupperman Amerikaans historica

Karen Ordahl Kupperman Historian

Kupperman, Karen 1939-

Kupperman, Karen O.

Kupperman, Karen O. 1939-

Ordahl Kupperman, Karen

Ordahl Kupperman, Karen 1939-

Languages
Covers