Shulman, David Dean 1949-
Most widely held works about David Dean Shulman
Most widely held works by David Dean Shulman
Tamil temple myths : sacrifice and divine marriage in the South Indian Saiva tradition
by
David Dean Shulman
( Book )
17 editions published between
1980
and 2014 in
English
and
Undetermined
and held by 472 WorldCat member libraries worldwide
South India is a land of many temples and shrines, each of which has preserved a local tradition of myth, folklore, and ritual. As one of the first Western scholars to explore this tradition in detail, David Shulman brings together the stories associated with these sacred sites and places them in the context of the greater Hindu religious tradition.Originally published in 1980.The Princeton Legacy Library uses the latest print-on-demand technology to again make available previously out-of-print books from the distinguished backlist of Princeton University Press. These paperback editions preserve the original texts of these important books while presenting them in durable paperback editions. The goal of the Princeton Legacy Library is to vastly increase access to the rich scholarly heritage found in the thousands of books published by Princeton University Press since its founding in 1905
Dark hope : working for peace in Israel and Palestine
by
David Dean Shulman
( Book )
13 editions published between
2005
and 2011 in
English
and
French
and held by 438 WorldCat member libraries worldwide
"American-born Israeli David Shulman takes us right into the heart of the conflict with Dark Hope, a chronicle of his work as a member of the peace group Ta'ayush, which takes its name from the Arabic word for "living together."" "Though Shulman never denies the complexity of the issues that fuel the conflict - nor the culpability of people on both sides - he forcefully clarifies the injustices perpetrated by Israel every day by showing us the human dimension of the occupation. Here we meet Palestinian families whose houses have been blown up by the Israeli army, shepherds whose sheep have been poisoned by settlers, farmers stripped of their land by Israel's dividing wall. We watch as whip-swinging police on horseback charge into crowds of nonviolent demonstrators, as Israeli settlers shoot at innocent Palestinians harvesting olives, and as families and communities become utterly and irrevocably destroyed by the unrelenting violence of the occupation." "Opposing such injustices, Shulman and his companions - Israeli and Palestinian both - doggedly work through checkpoints and blockades to bring aid, rebuild houses, and physically block the progress of the dividing wall. As they face off against police, soldiers, and hostile Israeli settlers, anger mixes with compassion, moments of kinship alternate with violent confrontation, and, throughout, Shulman wrestles with his duty to fight the cruelty enabled by "that dependable and devastating human failure to feel.""--Jacket
Dream cultures : explorations in the comparative history of dreaming
by
David Dean Shulman
( Book )
16 editions published in
1999
in
English
and held by 365 WorldCat member libraries worldwide
"This volume presents a comparative perspective on the way dreams are reported, perceived, and interpreted in vastly different cultural milieux. In contrast to Freud's claim that all dreams share a universal language of symbols, the authors of the essays collected in this book seek to explore the unique dream-languages of distinct civilizations."--Jacket
Untying the knot : on riddles and other enigmatic modes
by
Galit Hasan-Rokem
( Book )
11 editions published between
1996
and 1997 in
English
and
Undetermined
and held by 357 WorldCat member libraries worldwide
Untying the Knot collects eighteen previously unpublished essays on the riddle-a genre of discourse found in virtually every human culture. Hasan-Rokem and Shulman have drawn these essays from a variety of cultural perspectives and disciplines; linguists, anthropologists, folklorists, and religion and literature scholars consider riddling practices in Hebrew, Finnish, Indian languages, Chinese, and classical Greek. The authors seek to understand the peculiar expressive power of the riddle, and the cultural logic of its particular uses; they scrutinize the riddle's logical structure and linguistic strategies, as well as its affinity to neighboring genres such as enigmas, puzzles, oracular prophecy, proverbs, and dreams. In this way, they begin to answer how riddles relate to the conceptual structures of a particular culture, and how they come to represent a culture's cosmology or cognitive map of the world. More importantly, these essays reveal the human need for symbolic ordering-riddles being one such form of cultural ritual
Self and self-transformation in the history of religions
by
David Dean Shulman
( Book )
16 editions published in
2002
in
English
and held by 333 WorldCat member libraries worldwide
This title brings together scholars of a variety of the world's major civilizations to focus on the universal theme of inner transformation. The idea of the self is a cultural formation like any other, and models and conceptions of the inner world of the person vary widely from one civilization to another. Nonetheless, all the world's great religions insist on the need to transform this inner world, however it is understood, in highly expressive and specific ways. Such transformations, often ritually enacted, reveal the primary intutitions, drives, and conflicts active within culture. The individual essays - by scholars such as Wai-yee Li, Janet Gyatso, Wendy Doniger, Christiano Grottanelli, Charles Malamoud, Margalit Finkelberg, and Moshe Idel - study dramatic examples of these processes in a wide range of cultures, including China, India, Tibet, Greece and Rome, Late Antiquity, Islam, Judaism, and mediaeval and early-modern Christian Europe
The hungry god : Hindu tales of filicide and devotion
by
David Dean Shulman
( Book )
5 editions published in
1993
in
English
and held by 316 WorldCat member libraries worldwide
India's folklore and classical literature abound with stories of parents who sacrifice their children. In The Hungry God, David Shulman examines one set of such tales - Hindu texts that bear similarities to the biblical aqedah, the account of Abraham's near-sacrifice of Isaac. In all the stories that Shulman explores, the sacrifice proceeds from a divine command and has no utilitarian explanation or rationale. Both the biblical and Indian aqedah texts are central to their cultures: later texts resume the narrative, rework its premises, and develop its paradigmatic character so that it comes to function as a "root metaphor" for its civilization. Shulman traces this history by unraveling the cumulative and sometimes conflicting meanings of the Hindu aqedah texts. Three Hindu tales figure most prominently in The Hungry God. First, there is the South Indian story of Ciruttontar (Siriyala), who kills and cooks his son to feast the god Siva. Shulman traces the development of this story through the medieval Telugu sources, which are often openly hostile to both the god and his murderous devotee. He then turns to the story of Sunahsepa, nearly slaughtered by his cruel father. Shulman studies this most famous Indian tale of child sacrifice in both its ancient Vedic form and in later epic and mythological versions. The third tale is that of Suka, who learns yoga from his father and then - to his father's infinite grief - disappears into the Absolute. Throughout, Shulman is sensitive to the tones and overtones of each text. In his final chapter he contrasts the Hindu tales of child sacrifice and their counterparts in Hebrew and Greek. At the heart of The Hungry God lies a series of fundamental questions: Why does God make such horrific demands on those he loves? Why do his followers obey? Is the meeting between human beings and their God inherently pregnant with ultimate pain?
God inside out : Śiva's Game of Dice
by
Don Handelman
( Book )
14 editions published in
1997
in
English
and held by 279 WorldCat member libraries worldwide
Siva, a Hindu god, plays dice with his wife, to whom he habitually loses. The result of the game is our world, which turns the god inside-out and changes his internal composition. This book aims to show the logic implicit in this theology of play, fragmentation, divine self-knowledge and love
More than real : a history of the imagination in south India
by
David Dean Shulman
( Book )
13 editions published in
2012
in
English
and
German
and held by 253 WorldCat member libraries worldwide
Main description: From the late fifteenth to the eighteenth centuries, the imagination came to be recognized in South Indian culture as the defining feature of human beings. Shulman elucidates the distinctiveness of South Indian theories of the imagination and shows how they differ radically from Western notions of reality and models of the mind
more
fewer
Audience Level
0

1
Kids
General
Special
Audience level: 0.21 (from 0.02 for The poetic ... to 0.56 for The hungry ...)
Related Identities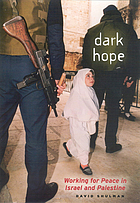 Alternative Names
David Dean Shulman American indologist

David Dean Shulman Amerikaans taalkundige

Dean Shulman, David 1949-

Shulman, David.

Shulman David 1949-....

Shulman, David D.

Shulman, David Dean

Shulman, David Dean 1949-...

Šwlman, Dawid 1949-...

דוד שולמן

שולמאן, דוד 1949-

שולמן, דוד.

שולמן דוד 1949-....

डेविड शुल्मन

डेव्हिड शूलमन

தாவீது சல்மன்

డేవిడ్ షూల్మన్

ഡേവിഡ് ഡീൻ ഷുൾമാൻ

Languages
Covers