Sternberg, Robert J.
Most widely held works about Robert J Sternberg
more
fewer
Most widely held works by Robert J Sternberg
The psychologist's companion : a guide to scientific writing for students and researchers
by
Robert J Sternberg
( Book )
72 editions published between
1987
and 2016 in
English
and held by 2,413 WorldCat member libraries worldwide
"The Psychologist's Companion is intended for students as well as young professionals and writers at all stages of their careers seeking inspiration and guidelines for better scientific writing. This book is also a resource for researchers in related fields. It has been comprehensively updated, revised, and extended for its fifth edition and includes the latest style guidelines of the American Psychological Association's Publication Manual (sixth edition, 2009) as well as chapters encompassing the entire research process from doing literature research and planning an experiment to writing the paper. It features new chapters on literature research; ethics; and generating, evaluating, and selling ideas. The Psychologist's Companion also provides information on writing book proposals, grant proposals, and lectures"--Provided by publisher
Career paths in psychology : where your degree can take you
by
Robert J Sternberg
( Book )
22 editions published between
1997
and 2017 in
English
and held by 2,070 WorldCat member libraries worldwide
In Career Paths in Psychology, psychologists in a variety of areas discuss their work: what got them into it, what they like and don't like about it, and what a typical work week is like in their chosen specialty. These psychologists offer advice, information, and the inspiration of their own career paths. They speak frankly about salaries and job opportunities and about what it takes to make it in their field
The psychology of gender
by
Alice Hendrickson Eagly
( Book )
22 editions published between
1993
and 2005 in
English
and held by 1,791 WorldCat member libraries worldwide
The psychology of gender and gender differences is a vast subject with significant social implications. It has prompted many questions with few concrete answers: To what extent does gender influence one's behaviors, thoughts, and feelings? How does gender affect how we are perceived by others? Which gender differences are most meaningful? How do heredity and environment interact to create gender differences? Although there are myriad perspectives on such questions, most available books on the topic focus on a particular viewpoint, omitting discussion of related ideas. This enlightening volume investigates the psychology of gender from a variety of theoretical perspectives ranging from the evolutionary to the social constructionist account. Providing comprehensive coverage of different gender theories, and compiling these theories in an intelligent and relevant framework for examination, The Psychology of Gender offers the broadest available exploration of the timely and provocative questions involved in gender studies. The Psychology of Gender, in its attempt to understand all of the issues surrounding gender and gender issues, does not give preference to one specific viewpoint or approach. Instead, the chapter authors vary both in how they view gender and in how they support their view: Some address broad sweeping theories, while others focus on a specific issue. The book is divided into three major sections. Chapters in the first section address how gender affects our thoughts and behavior. The second section explores broad theories of why the two genders appear to be different. Finally, the third section illustrates how gender operates in biological and cultural ways. The concluding section is an integration of all the perspectives discussed in the book. Each of these sections is steeped in both theory and data, with chapters written by distinguished authorities. Together, their contributions provide a uniquely comprehensive, interdisciplinary view of the many controversial issues that surround the topic. Providing a valuable framework for the study of gender, this book illuminates the social and scholarly debates that have profound implications for the way men and women perceive themselves, and how these perceptions affect their relationships at work, with their children, and with each other. It will interest clinicians and researchers, academics, and informed general readers alike. Clearly written and well integrated, it serves as a text for courses in the psychology of gender and as supplementary reading for introductory courses in psychology, social psychology, and sociology
Conceptions of giftedness
by
Robert J Sternberg
( Book )
37 editions published between
1986
and 2010 in
English
and held by 1,210 WorldCat member libraries worldwide
"Conceptions of Giftedness aims to describe the major conceptions of what it means to be gifted and how these conceptions apply to the identification, instruction, and assessment of the gifted. It will provide specialists with a critical evaluation of various theories of giftedness, give practical advice to teachers and administrators on how to put theories of gifted education into practice, and enable the major researchers in the field to compare and contrast the strengths of their theoretical models."--Jacket
Love is a story : a new theory of relationships
by
Robert J Sternberg
( Book )
23 editions published between
1997
and 1999 in
English
and
Spanish
and held by 779 WorldCat member libraries worldwide
What draws us so strongly to some people and repels us from others? What makes some relationships work so smoothly and others burst into flames? Sternberg gives us new answers to these questions by showing that the kind of relationship we create depends on the kind of love stories we carry inside us. Drawing on extensive research and fascinating examples of real couples, Sternberg identifies 26 types of love story--including the fantasy story, the business story, the collector story, the horror story, and many others--each with its distinctive advantages and pitfalls, and many of which are clashingly incompatible. These are the largely unconscious preconceptions that guide our romantic choices, and it is only by becoming aware of the kind of story we have about love that we gain the freedom to create more fulfilling and lasting relationships. As long as we remain oblivious to the role our stories play, we are likely to repeat the same mistakes again and again. But the enlivening good news this book brings us is that though our stories drive us, we can revise them and learn to choose partners whose stories are more compatible with our own. -- Publisher description
The nature of insight
by
Robert J Sternberg
( Book )
27 editions published between
1994
and 2002 in
English
and
Undetermined
and held by 770 WorldCat member libraries worldwide
The Nature of Insight brings together diverse perspectives, including recent theories and discoveries, to examine the nature and origins of insightful thinking, as well as the history of theory and research on the topic and the methods used to study it. There are chapters by the leading experts in this field, including Mihaly Csikszentmihalyi, Ronald A. Finke, Howard E. Gruber, Marcel Adam Just, David E. Meyer, David N. Perkins, Dean Keith Simonton, and Robert W. Weisberg, among others. The Nature of Insight is divided into five main parts. Following an introduction that reviews the history and methods of the field, part II looks at how people solve challenging puzzles whose answers cannot be obtained through ordinary means. Part III focuses on how people come up with ideas for new inventions, while part IV explores the thinking of some of the most insightful people in the history of civilization. Part V considers metaphors such as evolution and investment as bases for understanding insight. An epilogue integrates all these approaches
Wisdom, intelligence, and creativity synthesized
by
Robert J Sternberg
( Book )
18 editions published between
2003
and 2007 in
English
and held by 704 WorldCat member libraries worldwide
"For thirty years, Robert J. Sternberg has been among the most vocal critics of narrow conceptions of intelligence. In his most recent book, Wisdom, Intelligence, and Creativity Synthesized, Professor Sternberg critically reviews and summarizes the best research available on human intelligence. He argues that any serious understanding of intelligence must go beyond that standard paper and pencil tests currently in use. In addition to analytical and quantitative abilities, a theory of intelligence must take account of people's creative abilities - their ability to go beyond given information and imagine new and exciting ways of reformulating old problems. It must also take into account wisdom - people's ability to weigh options carefully and act prudently. Understanding one's own intellectual shortcomings and learning how to overcome them, Professor Sternberg argues, is just as important as developing one's strengths. As he weaves his way through decades of important research, including recent international studies on these questions, Professor Sternberg develops a vision of human intelligence that is far more nuanced and accurate than anything previously offered. Wisdom, Intelligence, and Creativity Synthesized will be essential reading for psychologists, cognitive scientists, educators, and organizational researchers."--Jacket
The nature of leadership
by
John Antonakis
( Book )
15 editions published between
2004
and 2012 in
English
and
Chinese
and held by 670 WorldCat member libraries worldwide
Ben shu zhu yao bao kuo:ling dao li de fu za xing,Ke xue xing ji ping jia;Ling dao li zhu yao xue pai;Cheng gong ling dao li yu ling dao li kai fa,Ling dao xue zhong de xin wen ti wen hua,Xing bie ji dao de gui fan deng
Motivation, emotion, and cognition : integrative perspectives on intellectual functioning and development
by
David Yun Dai
( Book )
15 editions published in
2004
in
English
and
German
and held by 613 WorldCat member libraries worldwide
Motivational effects on attention, cognition, and performance / Carol S. Dweck, Jennifer A. Mangels / - Role of affect in cognitive processing in academic contexts / Elizabeth A. Linnenbrink / - Interest, a motivational variable that combines affective and cognitive functioning / Suzanne Hidi, K. Ann Renninger / - Cognitive, affective, and conative aspects of adult intellect within a typical and maximal performance framework / Phillip L. Ackerman, Ruth Kanfer / - Traits, states, and the trilogy of mind : An adaptive perspective on intellectual functioning / Gerald Matthews / - Integrating emotion and cognition : the role of emotional intelligence / Marc A. Brackett, Paulo N. Lopes / - Affect, self-motivation, and cognitive development : a dialectical constructivist view / Juan Pascual-Leone / - Dynamic integration : affect optimization and differentiation in development / Gisela Labouvie-Vief / - A model of domain learning : reinterpreting expertise as a multidimensional, multistage pr
more
fewer
Audience Level
0

1
Kids
General
Special
Audience level: 0.18 (from 0.02 for Teaching f ... to 0.84 for Myron B. A ...)
Related Identities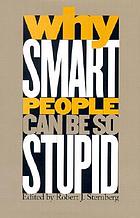 Alternative Names
Robert J. Sternberg

Robert Sternberg Amerikaans psycholoog

Robert Sternberg psicologo statunitense

Robert Sternberg psychologue américain

Robert Sternberg psychologue et professeur d'université américain

Robert Sternberg US-amerikanischer Psychologe

Roberts Šternbergs

Sternberg, R. J.

Sternberg, R. J. 1949-

Sternberg, R. J. (Robert J.)

Sternberg, Robert

Sternberg, Robert 1949-

Sternberg, Robert J.

Sternberg Robert J. 1949-....

Sternberg, Robert J. 1949- (Robert Jeffrey)

Sternberg, Robert J. (Robert Jeffrey), 1949-

Sternberg, Robert Jeffrey.

Sternberg, Robert Jeffrey 1949-

Роберт Стернберг

Стернберг, Роберт

Стернберг, Роберт Дж.

Штернберг, Роберт

סטרנברג, רוברט ג׳

رابرت استرنبرق

رابرت استرنبرگ

روبرت ج. ستيرنبرج، 1949-

روبيرت ج. ستيرنبرج، 1949-

ستيرنبيرج، روبيرت، 1949-

ستيرنبيرغ، روبرت جيه، 1949-

스턴버그, 로버트 1949-

스턴버그, 로버트 J. 1949-

スタンバーグ, ロバート・J

ロバート・スタンバーク

羅伯特·史坦伯格

Languages
Covers