Wartofsky, Marx W.
Most widely held works about Marx W Wartofsky
Most widely held works by Marx W Wartofsky
Women and philosophy : toward a theory of liberation
by
Carol C Gould
( Book )
16 editions published between
1976
and 1980 in
English
and held by 1,043 WorldCat member libraries worldwide
"Women and Philosophy presents a variety of philosophical approaches to the problems of women's oppression and their liberation. Here is the essential framework within which we can, for the first time, begin to assess the political, psychological, and biological implications of women in society. At a time when conflicting strategies divide the women's movement, this anthology calrifies the fundamental philosphical ideas underlying the different proposals for action. Each of the three leading strategies--equal rights, radical feminism, and revolutionary social change--posits its own conception of the nature of women and its own view of how to bring about social change. Women and Philosophy examines these conceptions, attempting to transcend the differences and develop a unified theory of women's liberation that will serve as a guide to action."--Publisher's description
Feuerbach
by
Marx W Wartofsky
( Book )
28 editions published between
1977
and 1982 in 4 languages and held by 913 WorldCat member libraries worldwide
Methodological and historical essays in the natural and social sciences
by
R. S Cohen
( Book )
19 editions published in
1974
in
English
and
Dutch
and held by 520 WorldCat member libraries worldwide
Modem philosophy of science has turned out to be a Pandora's box. Once opened, the puzzling monsters appeared: not only was the neat structure of classical physics radically changed, but a variety of broader questions were let loose, bearing on the nature of scientific inquiry and of human knowledge in general. Philosophy of science could not help becoming epistemological and historical, and could no longer avoid metaphysical questions, even when these were posed in disguise. Once the identification of scientific methodology with that of physics had been queried, not only did biology and psychology come under scrutiny as major modes of scientific inquiry, but so too did history and the social sciences - particularly economics, sociology and anthropology. And now, new 'monsters' are emerging - for example, medicine and political science as disciplined inquiries. This raises anew a much older question, namely whether the conception of science is to be distinguished from a wider conception of learning and inquiry? Or is science to be more deeply understood as the most adequate form of learning and inquiry, whose methods reach every domain of rational thought? Is modern science matured reason, or is it simply one historically adapted and limited species of western reason? In our colloquia at Boston University, over the past fourteen years, we have been probing and testing the scope of philosophy of science
Essays in memory of Imre Lakatos
by
R. S Cohen
( Book )
13 editions published between
1976
and 1986 in 3 languages and held by 456 WorldCat member libraries worldwide
The death of Imre Lakatos on February 2, 1974 was a personal and philosophical loss to the worldwide circle of his friends, colleagues and students. This volume reflects the range of his interests in mathematics, logic, politics and especially in the history and methodology of the sciences. Indeed, Lakatos was a man in search of rationality in all of its forms. He thought he had found it in the historical development of scientific knowledge, yet he also saw rationality endangered everywhere. To honor Lakatos is to honor his sharp and aggressive criticism as well as his humane warmth and his quick wit. He was a person to love and to struggle with. PAUL K. FEYERABEND ROBERT S. COHEN MARX W. WARTOFSKY TABLE OF CONTENTS Preface VII JOHN WORRALL / Imre Lakatos (1922-1974): Philosopher of Mathematics and Philosopher of Science JOSEPH AGASSI / The Lakatosian Revolution 9 23 D. M. ARMSTRONG / Immediate Perception w. W. BAR TLEY, III/On Imre Lakatos 37 WILLIAM BERKSON / Lakatos One and Lakatos Two: An Appreciation 39 I. B. COHEN / William Whewell and the Concept of Scientific Revolution 55 L. JONATHAN COHEN / How Can One Testimony Corroborate Another? 65 R. S. COHEN / Constraints on Science 79 GENE D'AMOUR/ Research Programs, Rationality, and Ethics 87 YEHUDA ELKANA / Introduction: Culture, Cultural System and Science 99 PA UL K
Hegel and the sciences
by
R. S Cohen
( Book )
16 editions published between
1983
and 1984 in
English
and
Undetermined
and held by 450 WorldCat member libraries worldwide
To the scientists and philosophers of our time, Hegel has been either a ne­ glected or a provocative thinker, a source of irrelevant dark metaphysics or of complex but insightful analysis. His influence upon the work of natural scientists has seemed minimal, in the main; and his stimulus to the nascent sciences of society and to psychology has seemed to be as often an obstacle as an encouragement. Nevertheless his philosophical analysis of knowledge and the knowing process, of concepts and their evolutionary formation, of rationality in its forms and histories, of the stages of empirical awareness and human practice, all set within his endless inquiries into cultural formations from the entire sweep of human experience, must, we believe, be confronted by anyone who wants to understand the scientific consciousness. Indeed, we may wish to situate the changing theories of nature, and of humankind in nature, within a philosophical account of men and women as social practi­ tioners and as sensing, thinking, feeling centers of privacy; and then we will see the work of Hegel as a major effort to mediate between the purest of epistemological investigations and the most practical of the political and the religious. This book, long delayed to our deep regret, derives from a Symposium on Hegel and the Sciences which was sponsored jointly by the Hegel Society of America and the Boston University Center for Philosophy and History of Science a decade ago
Language, logic, and method
by
R. S Cohen
( Book )
16 editions published between
1982
and 1983 in
English
and
Dutch
and held by 415 WorldCat member libraries worldwide
Fundamental problems of the uses of formal techniques and of natural and instrumental practices have been raised again and again these past two decades, in many quarters and from varying viewpoints. We have brought a number of quite basic studies of these issues together in this volume, not linked con ceptually nor by any rigorously defined problematic, but rather simply some of the most interesting and even provocative of recent research accomplish ments. Most of these papers are derived from the Boston Colloquium for the Philosophy of Science during 1973-80, the two exceptions being those of Karel Berka (on scales of measurement) and A.A. Zinov'ev (on a non-tradi tional theory of quantifiers). Just how intriguing these results (or conjectures?) seem to us may be seen from some brief quotations: (1) Judson Webb: " ... the abstract machine concept has many of the appropriate kinds of properties for modelling living, reproducing, rule following, self-reflecting, accident-prone, and lucky creatures ... the a priori logical results relevant to the abstract machine concept, above all Godel's, could not conceivably have turned out any better for the mechanist." (2) M.L. Dalla Chiara: " ... modal interpretation (of quantum logic) shows clearly that it possesses a logical meaning which is quite independent of quantum mechanics." (3) Isaac Levi: (as against Peirce and Popper) " ... infallibilism is con sistent with corrigibilism, and a view which respects avoidance of error is an important desideratum for science
Epistemology, methodology, and the social sciences
by
R. S Cohen
( Book )
12 editions published between
1973
and 1983 in
English
and
Dutch
and held by 399 WorldCat member libraries worldwide
The last decades have seen major reformations in the philosophy and history of science. What has been called 'post-positivist' philosophy of science has introduced radically new concerns with historical, social, and valuative components of scientific thought in the natural sciences, and has raised up the demons of relativism, subjectivism and sociologism to haunt the once calm precincts of objectivity and realism. Though these disturbances intruded upon what had seemed to be the logically well-ordered domain of the philoso phy of the natural sciences, they were no news to the social sciences. There, the messy business of human action, volition, decision, the considerations of practical purposes and social values, the role of ideology and the problem of rationality, had long conspired to defeat logical-reconstructionist programs. The attempt to tarne the social sciences to the harness of a strict hypothetico deductive model of explanation failed. Within the social sciences, phenome nological, Marxist, hermeneuticist, action-theoretical approaches vied in attempting to capture the distinctiveness of human phenomena. In fact, the philosophy of the natural sciences, even in its 'hard' forms, has itself become infected with the increasing reflection upon the role of such social-scientific categories, in the attempt to understand the nature of the scientific enterprise
more
fewer
Audience Level
0

1
Kids
General
Special
Audience level: 0.54 (from 0.30 for Women and ... to 0.92 for R.S. Cohen ...)
Related Identities
Associated Subjects
Aesthetics
Boston Colloquium for the Philosophy of Science
Cohen, R. S.--(Robert Sonné)
Feminism
Festschriften
Feuerbach, Ludwig,
Feyerabend, Paul,
Frank, Philipp,
Genetic epistemology
Hanson, Norwood Russell
Hegel, Georg Wilhelm Friedrich,
History
Knowledge, Theory of
Lakatos, Imre,
Language and languages
Language and languages--Philosophy
Linguistics--Philosophy
Logic
Logic, Symbolic and mathematical
Mathematics
Mathematics--Philosophy
Metaphysics
Natural history
Nelson, Benjamin,
Philosophy
Philosophy, Modern
Philosophy of mind
Physics
Physics--Philosophy
Political science
Political science--Philosophy
Science
Science--Methodology
Science--Philosophy
Science--Social aspects
Social sciences
Social sciences--Methodology
Social sciences--Philosophy
Struik, Dirk J.--(Dirk Jan),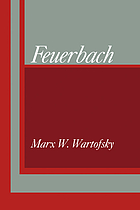 Covers
Alternative Names
Marx W. Wartofsky philosopher

Vartofskij, M.

Vartofskij, Marks.

Wartofsky, M.W.

Wartofsky, M. W. (Marx W.)

Wartofsky, M. W. (Marx W.), 1928-1997

Wartofsky, Marx 1928-

Вартофский, М.

Маркс Вартофский

マルクス・W・ワルトフスキー

马克斯·瓦托夫斯基 Philosopher

Languages