Smithsonian Institution
Overview
| | |
| --- | --- |
| Works: | 14,094 works in 22,745 publications in 3 languages and 573,664 library holdings |
| Genres: | History Periodicals Juvenile works Pictorial works Illustrated works Instructional and educational works Activity books Chronologies Graphic novels Conference papers and proceedings |
| Roles: | Producer, Editor, Other, isb, Donor, Publisher, Researcher, Correspondent, Sponsor, Former owner, Organizer of meeting, Publishing director, Recipient, pub |
| Classifications: | AS30, 505 |
Most widely held works about Smithsonian Institution
more
fewer
Most widely held works by Smithsonian Institution
Biodiversity
by
National Forum on Biodiversity (1986: Washington D.C.)
( Book )
12 editions published between
1988
and 1996 in
English
and held by 2,901 WorldCat member libraries worldwide
This important book for scientists and nonscientists alike calls attention to a most urgent global problem: the rapidly accelerating loss of plant and animal species to increasing human population pressure and the demands of economic development. Based on a major conference sponsored by the National Academy of Sciences and the Smithsonian Institution, Biodiversity creates a systematic framework for analyzing the problem and searching for possible solutions
American Revolution
by
Stuart Murray
( Book )
12 editions published between
2002
and 2022 in
English
and held by 2,650 WorldCat member libraries worldwide
Presents a visual guide to the people, battles, and events of America's war for independence, and includes explanatory text
Smithsonian timelines of the ancient world
by
Christopher Scarre
( Book )
8 editions published in
1993
in
English
and held by 1,793 WorldCat member libraries worldwide
Illustrated timecharts trace the unfolding of human history around the world from prehistory to the Renaissance
The Smithsonian collection of newspaper comics
by
Smithsonian Institution
( Book )
11 editions published between
1977
and 1988 in
English
and held by 1,736 WorldCat member libraries worldwide
"Included in this Smithsonian Collection are some of the most accomplished and critically notable strips from the Yellow Kid of 1896 - the first to attain definitive form - to such admired contemporary works as Peanuts, B.C., and Doonesbury. Along the way we come across old favorites : Katzenjammer Kids, Mutt and Jeff, The Gumps, Gasoline Alley, Moon Mullins, Bringing Up Father, Mickey Mouse, Little Orphan Annie, Dick Tracy, Li'l Abner, Barnaby, Pogo, and ever so many more. Most of the works chosen for this volume have intrinsic excellence and were popular with the readers of their time. The editors have looked for comics that are important, interesting, artistic, funny, representational, curious - some or all of these - take your pick. These newspaper comic strips are an important part of our cultural history. They are also fun to read - and are meant to be enjoyed."--Rabat de la jaquette
Maker lab : 28 super cool projects : build, invent, create, discover
by
Jack Challoner
( Book )
3 editions published in
2016
in
English
and held by 1,603 WorldCat member libraries worldwide
Learn about science in your own home kitchen using everyday materials. Put together a school project or simply make something incredible to share with your friends!
The Civil War : a visual history
( Book )
8 editions published between
2011
and 2015 in
English
and held by 1,555 WorldCat member libraries worldwide
Produced with the Smithsonian Institution and released in conjunction with the 150th anniversary of the start of the war, "The Civil War" is a definitive visual history of one of the most defining moments in our country's history. Includes comprehensive timelines, first-person accounts by soldiers, civilians, and key political and military leaders, as well as examinations of broader topics such as transportation, the economy, and the treatment of wounded soldiers
Thread of life : the Smithsonian looks at evolution
by
Roger Lewin
( Book )
4 editions published between
1982
and 1991 in
English
and held by 1,553 WorldCat member libraries worldwide
Charts the course of evolution and traces advances that have been made in the field
In the age of mankind : a Smithsonian book of human evolution
by
Roger Lewin
( Book )
3 editions published in
1988
in
English
and held by 1,520 WorldCat member libraries worldwide
Describes what is currently known about human evolution, loks at the work of anthropologists, and discusses the human traits of consciousness and language
The changing conversation in America : lectures from the Smithsonian
by
William F Eadie
( )
1 edition published in
2002
in
English
and held by 1,408 WorldCat member libraries worldwide
Based on a series of public lecturers sponsored by the Smithsonian Associates and the National Communication Association, this book provides insight into concerns that conversation is changing in negative ways in the United States, both on an interpersonal level and on a national level
Fashion : the definitive history of costume and style
( Book )
3 editions published in
2012
in
English
and held by 1,375 WorldCat member libraries worldwide
"From simple to sophisticated, elegant to excessive, what we wear says who we are. "Fashion" is the ultimate visual guide to everything ever worn. From the extravagance of Ancient Egypt, through the legendary fashion houses of Chanel and Dior, to the latest cutting-edge labels, this gorgeous collection of costume and dress shows how fashion reflects people and places, and captures the times in which they lived"--Page 4 of cover
more
fewer
Audience Level
0

1
General
Special
Audience level: 0.00 (from 0.00 for Smithsonia ... to 0.00 for Smithsonia ...)
Related Identities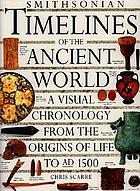 Covers
Alternative Names
Arthur M. Sackler Gallery (Smithsonian Institution)
Freer Gallery of Art
Institusi Smithsonian

Institut Smithsonian

Instituto Smithsoniano grupo de museos y centro de investigación administrado por el gobierno de los Estados Unidos

Instituto Smithsoniano Instituição educacional e de pesquisa associada a um complexo de museus fundada e administrada pelo governo dos Estados Unidos

Instituto ti Smithsoniano grupo dagiti museo ken dagiti sentro ti panagsukisok nga imatonan ti gobierno ti Estados Unidos

Institutu Smithsoniano

Institutul Smithsonian

Institutum Smithsonianum

Instytut Smithsona.

Instytut Smithsonian.

Mu'assasat Smīthsūniyān

Sefydliad Smithsonian

SI

Smithsonian

Smithsonian Enstitüsü

Smithsonian Institute

Smithsonian Institution

Smithsonian Institution amerykański kompleks muzeów i ośrodków edukacyjno-badawczych

Smithsonian Institution groupe de musées et de centres de recherche administrés par le gouvernement des États-Unis

Smithsonian Institution Gruppe von US-amerikanischen Museen, Forschungs- und Bildungseinrichtungen

Smithsonian Institution in Washington

Smithsonian Institution insieme di musei e centri di ricerca amministrati dal governo degli Stati Uniti d'America

Smithsonian Institution Office of Public Affairs

Smithsonian Institution organisatie uit Verenigde Staten van Amerika

Smithsonian Institution USA:s nationalmuseum i Washington, D.C.

Smithsonian Institution (Washington, D.C.)

Smithsonian institution Washington, DC

Smithsonian-instituutti Yhdysvaltain valtion rahoittama koulutus- ja tutkimuslaitos

Smithsonian Intézet

Smithsonian-stofnunin

Smithsonian Ynstitút

Smithsonův institut komplex muzeí nejrůznějšího zaměření

Smitsona institūcija

Smitsona institūts

Smitsona institūts pētniecības un izglītības institūts Amerikas Savienotajās Valstīs

Smitsonian İnstitutu

Smitsono institutas

Smitsonovski institut

Smitsonovskiĭ institut

Smitsonovskij institut

United States. Smithsonian Institution.

Viện Smithsonian

Walcott Collection

Washington (D.C)

Washington, D.C. Smithsonian Institution

Washington (DC)

Washington (Distrito de Columbia, Estados Unidos) Smithsonian Institution

Ινστιτούτο Σμιθσόνιαν ομάδα μουσείων και ερευνητικών κέντρων που διαχειρίζεται η κυβέρνηση των Ηνωμένων Πολιτειών της Αμερικής

институти Смитсон

Смитсон институты

Смитсонов институт

Смитсонова установа

Смитсоновский институт

Смитсоновский институт научно-исследовательский и образовательный институт в США

Смітсанаўскі інстытут

Смітсонівський інститут комплекс культурно-освітніх, науково-дослідних центрів і музеїв під управлінням уряду США

Сьмітсанаўскі інстытут

Սմիթսոնեան ինստիտուտ

Սմիթսոնյան ինստիտուտ գիտահետազոտական և կրթական ինստիտուտ ԱՄՆ-ում

סמית'סוניאן מוסד בארצות הברית המאגד מספר רב של מוזיאונים ומכוני מחקר

سمتھسونین انسٹی ٹیوشن

سمتھسونین انسٹیٹیوشن

سميتسونيان اينستيتوتو

مؤسسة سميثسونيان

مؤسسه اسمیتسونین

સ્મિથસોનિયન ઇન્સ્ટિટ્યુટ

சிமித்சோனிய நிறுவனம்

స్మిత్ సోనియన్ సంస్థ

സ്മിത് സോണിയൻ ഇൻസ്റ്റിറ്റ്യൂഷൻ

สถาบันสมิธโซเนียน

ვაშინგტონის სმითსონის ინსტიტუტი

스미스소니언 협회

スミソニアン協会

スミソニアン博物館

スミソニアン研究所

スミッソウニアン研究所

史密森尼学会 成立于1846年的美国学术机构

Languages