Inter-American Development Bank
Most widely held works by Inter-American Development Bank
Organizational assessment : a framework for improving performance
by
Charles Lusthaus
( )
14 editions published between
2002
and 2008 in
English
and held by 1,815 WorldCat member libraries worldwide
This book offers a clear-cut methodology to diagnose institutional strengths and weakness at the onset of development activities. The authors examine all aspects of organizational performance, including the enabling environment, institutional capacity, management, financial viability, and staff motivation
Beyond tradeoffs : market reforms and equitable growth in Latin America
( )
3 editions published in
1998
in
English
and held by 1,563 WorldCat member libraries worldwide
"The essays in this book propose new ways of reducing inequality, not by growth-inhibiting transfers and regulations, but by enhancing efficiency--eliminating consumption subsidies for the wealthy, increasing the productivity of the poor, and shifting to a more labor-and-skill-demanding growth path ... [They] draw on discussions at a conference sponsored by the IDB and the MacArthur Foundation, titled "Inequality-Reducing Growth in Latin America," held in Washington, D.C. in January 1997"--Foreword
Paradox and perception : measuring quality of life in Latin America
( )
10 editions published in
2009
in
English
and held by 1,320 WorldCat member libraries worldwide
"Improves our understanding of the determinants of well-being in Latin America using a broad "quality-of-life" concept that challenges standard assumptions in economics, including those about the relationship between happiness and income. Builds upon new economic approaches related to the study of happiness, finding some paradoxes as respondents evaluate their well-being"--Provided by publisher
From few to many : ten years of health insurance expansion in Colombia
by
Amanda Glassman
( )
2 editions published in
2009
in
English
and held by 959 WorldCat member libraries worldwide
In the 1990s the nation of Colombia introduced mandatory health insurance, with the goals of improving access to care and protecting the population from impoverishing and inefficient spending as well as the hardships of illness and care-seeking. Financed through a combination of payroll contributions and general taxation, this comprehensive plan included a contributory regime for those able to pay and a fully subsidized regime for the extremely poor. From Few to Many presents the results and lessons drawn from a decade of reform implementation. The authors examine changes in the financing and d
Art of Latin America, 1900-1980
by
Marta Traba
( Book )
2 editions published in
1994
in
English
and held by 775 WorldCat member libraries worldwide
"In the five centuries since the historic encounter between the civilizations of the Old and New Worlds, Latin America has spawned a rich and varied range of artistic expression. This diversity is precisely the challenge the late Marta Traba had to face in writing Art of Latin America 1900-1980, a comprehensive look at artists and artistic currents in the southern part of our hemisphere. One of Latin America's most prolific and eloquent art critics, Traba discusses Diego Rivera, Rufino Tamayo, Roberto Matta, Fernando Botero, and more than 1,000 other artists in this text. She completed the work shortly before her 1983 death in a plane crash." "Rich in insights, Art of Latin America, 1900-1980 is an invaluable volume for all students of Latin America. One of the book's strengths is Marta Traba's conviction that an art critic cannot write in a vacuum. She describes how economic, political and social forces influenced the evolution of modern art in Latin America. Thus, the Mexican Muralist Movement not only grew out of the values of the Mexican Revolution but also reflected a new attitude toward art stirred by modernist winds blowing in from Europe. At the time of the Muralist Movement, countries such as Argentina, Brazil, and Mexico that had welcomed considerable numbers of European immigrants became centers of lively experimentation in matters of form. In contrast, countries with larger Indian populations and which were less receptive to immigration - Colombia, Ecuador and Peru, for example - were more receptive to the political influence of Muralism, with its emphasis on indigenous peoples."
Progress, poverty and exclusion : an economic history of Latin America in the 20th century
by
Rosemary Thorp
( Book )
5 editions published in
1998
in
English
and held by 770 WorldCat member libraries worldwide
This economic history examines the political, institutional and economic forces that shaped Latin America's complex development process over the 20th century. Quantitative data is examined alongside the region's political economies to provide a context for the successes and failures
Economic and social progress in Latin America
by
Inter-American Development Bank
( )
in
English
and
Spanish
and held by 735 WorldCat member libraries worldwide
"The IDB has researchers in many departments producing working papers on economic and social topics. Many of these documents constitute background research for the IDB's flagship publication 'Development in the Americas' prepared by the Research Department. In addition, the IDB finances and mentors studies conducted by other institutions in order to build knowledge and research capacity. All IDB working papers are peer reviewed and meet high editorial standards."--
The emergence of China : opportunities and challenges for Latin America and the Caribbean
by
Robert Devlin
( )
12 editions published between
2005
and 2006 in
English
and held by 721 WorldCat member libraries worldwide
"The Emergence of China: Opportunities and Challenges for Latin America and the Caribbean provides a comprehensive overview of China's economic policy and performance over recent decades and contrasts them with the Latin American experience. What are the underlying factors behind China's competitive edge? What are the strategic implications of China's rise for growth and development in Latin America? These questions open new avenues for thinking about revitalizing development strategies in Latin America in the face of China's successful development and reduction of poverty. This insightful report is a must-read for analysts, policymakers, and development practitioners, not only in Latin America and the Caribbean, but wherever China's presence is being felt."--Jacket
The health of women in Latin America and the Caribbean
by
Ruth Levine
( )
3 editions published in
2001
in
English
and held by 706 WorldCat member libraries worldwide
This study has two main objectives: 1) to analyze trends and differences in women's health, examples of good practices in delivery and financing of women's health programs; and the key dimensions of women's health that are relevant for the health reforms currently underway in Latin America; and 2) to provide guidance for governments and program designers in addressing the most pressing causes of women's ill health, within the context of broader sectoral and national policies. The report is divided into five sections. This overview highlights the rationale for focusing on the topic of women's health, along with a conceptual framework for understanding the determinants of women's health and the role of health policy. Chapter 1 describes major trends and differentials in women's health in Latin America and the Caribbean, grouping countries into four broad categories according to trends in health, demographic, and socioeconomic indicators. Chapter 2 turns to a discussion of success, utilization, and spending on women's health, providing the results of new analyses for seven countries. Chapter 3 provides an overview of the links between women's health and health reform. It emphasizes potential synergies and opportunities to integrate women's health concerns in broader reform initiatives and points out risks to be avoided. The final chapter presents concluding remarks and recommendations
more
fewer
Audience Level
0

1
Kids
General
Special
Audience level: 0.32 (from 0.01 for From few t ... to 0.68 for Annual rep ...)
Related Identities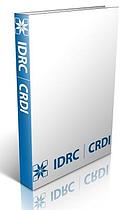 Covers
Alternative Names
Amerika davlatlari taraqqiyot banki

Amerikalılar Arası Kalkınma Bankası

B.I.D.

B.I.D. (Inter-American Development Bank)

Banc Interamericà de Desenvolupament

Banca interamericana per lo sviluppo.

Banco interamericano de desarrollo.

Banco Interamericano de Desarrollo-BID.

Banco Interamericano de Desarrollo organización financiera internacional

Banco Interamericano de Desenvolvimento.

Banco Interamericano de Desenvolvimiento

Banco Interamericano de Dessarrollo

banque interaméricaine de développement

Beishu Kaihatsu Ginko

BID

BID (Inter-American Development Bank)

Den Interamerikanske Udviklingsbank

Den interamerikanske utviklingsbanken

I.A.D.B

I.A.D.B. (Inter-American Development Bank)

I.D.B

I.D.B. (Inter-American Development Bank)

IABD

IADB

IADB (Inter-American Development Bank)

IDB

IDB (Inter-American Development Bank)

Inter-American Development Bank

Inter American Development Bank Brazil

Inter-Amerikaanse Ontwikkelingsbank

Interamerican Development Bank

Interamerika Banko por Disvolviĝo

Interamerikanische Entwicklungsbank

Interamerikanska utvecklingsbanken

Międzyamerykański Bank Rozwoju

Miju Kaebal Ŭnhaeng

Ngân-hàng-phát-triển-liên-mỹ

Tarpamerikinis vystymo bankas

Transamerikinės plėtros bankas

Zenbei Kaihatsu Ginko

Межамериканский банк развития

Међуамеричка развојна банка

הבנק הבין-אמריקאי לפיתוח

अंतर अमेरिकी विकास बैंक

미대륙간 개발 은행

ゼンベイ カイハツ ギンコウ

ベイシュウ カイハツ ギンコウ

全米開発銀行

米州開発銀行

美洲開發銀行 1959年12月30日由美國及拉丁美洲19個國家成立的多邊開發銀行

Languages