United States Army
Overview
| | |
| --- | --- |
| Works: | 59,801 works in 82,939 publications in 13 languages and 1,684,059 library holdings |
| Genres: | Rules Periodicals Handbooks and manuals Case studies |
| Roles: | Instrumentalist, Editor, Composer, isb, Other, Performer, Dedicatee, Funder, Photographer, Publisher, Producer, Sponsor, Book producer, Recipient, Originator, Printer, Organizer of meeting |
Most widely held works about United States
more
fewer
Most widely held works by United States
Street smart : intelligence preparation of the battlefield for urban operations
by
Jamison Jo Medby
( )
6 editions published in
2002
in
English
and held by 2,203 WorldCat member libraries worldwide
Intelligence preparation of the battlefield (IPB), the Army's traditional methodology for finding and analyzing relevant information for its operations, is not effective for tackling the operational and intelligence challenges of urban operations. The authors suggest new ways to categorize the complex terrain, infrastructure, and populations of urban environments and incorporate this information into Army planning and decisionmaking processes
Army biometric applications : identifying and addressing sociocultural concerns
by Kristina Larson
( )
9 editions published in
2001
in
English
and held by 2,016 WorldCat member libraries worldwide
Every human possesses more than one virtually infallible form of identification. Known as "biometrics," examples include fingerprints, iris and retinal scans, hand geometry, and other measures of physical characteristics and personal traits. Advances in computers and related technologies have made this a highly automated process through which recognition occurs almost instantaneously. With concern about its information assurance systems and physical access control increasing, the Army has undertaken an assessment of how it can use biometrics to improve security, efficiency, and convenience. This report examines the sociocultural concerns that arise among soldiers, civilian employees, and the general public when the military mandates widespread use of biometrics
After Saddam : prewar planning and the occupation of Iraq
by
Nora Bensahel
( )
6 editions published in
2008
in
English
and held by 2,015 WorldCat member libraries worldwide
This monograph examines prewar planning efforts for the reconstruction of postwar Iraq. It then examines the role of U.S. military forces after major combat officially ended on May 1, 2003, through June 2004. Finally, it examines civilian efforts at reconstruction, focusing on the activities of the Coalition Provisional Authority and its efforts to rebuild structures of governance, security forces, economic policy, and essential services
Improving the Army planning, programming, budgeting, and execution system (PPBES) : the programming phase
by
Leslie Lewis
( )
5 editions published between
1999
and 2000 in
English
and held by 1,909 WorldCat member libraries worldwide
This report documents work on the planning phase of the Army Planning, Programming, Budgeting, and Execution System (PPBES). The Arroyo Center was asked by the Army Deputy Chief of Staff for Operations (DCSOPS) to assess the effectiveness of the reengineering of the Army planning and programming process in fiscal years 1995 and 1996. The Army had modified its planning and programming documents and asked the Arroyo Center to assess several of them to determine the extent to which the reengineering was successful and to suggest improvements. This report focuses on The Army Plan (TAP), the document that links planning to programming and provides the initial programming guidance to the Army Program Evaluation Groups. This report provides an assessment of TAP 2000-2015 and its Mission Areas (MAs) and recommends improvements for TAP 2002-2017. The authors identify several problems in TAP 00-15: mixing of operational and institutional functions, overlapping areas, overly broad and inappropriate MAs, unwieldy structure, and imprecise performance measures. With respect to TAP 02-17, the authors recommend that the Army reduce MAs to those that focus on operational missions and realign the MA hierarchy; start MA assessments before the publication of Army strategic planning guidance and the beginning of TAP work; and consider placing responsibility for the MAs and assessments (but not TAP) in a different section of DCSOPS to give it greater linkage to strategic planning
Staffing Army ROTC at colleges and universities : alternatives for reducing the use of active-duty soldiers
by
Charles A Goldman
( )
6 editions published between
1998
and 1999 in
English
and held by 1,841 WorldCat member libraries worldwide
The increased tempo and range of military operations, coupled with reduced manning levels, are exerting pressure on the Army to use its active-duty soldiers optimally. Consequently, the Army is seeking opportunities to fill positions now occupied by active-duty soldiers with other personnel. Specifically, a recent Armywide Institutional I TDA Redesign Study called for the design and testing of staffing alternatives for the Senior Reserve Officer Training Corps (SROTC) program using a combination of Active Component, Reserve Component, or former military personnel. In support of this requirement, RAND was asked to develop staffing alternatives and design a test of their effectiveness. This report discusses such alternatives and describes a test design to assess their feasibility for implementation throughout SROTC
Consolidating active and reserve component training infrastructure
by Arroyo Center
( )
6 editions published between
1998
and 1999 in
English
and held by 1,800 WorldCat member libraries worldwide
As part of a research project entitled "Evolution of the Total Army School System," this report examines ways to consolidate training infrastructure and augment capabilities across components to gain efficiency and achieve economies of scale in conducting individual training of Active Component (AC) and Reserve Component (RC) soldiers. Using an optimization model, the researchers examined three options in the area of maintenance-related training, focusing on RC Regional Training Sites-Maintenance (RTS-Ms) and the AC proponent schools offering maintenance courses. Results suggest that permitting AC and RC students to take courses at the nearest accredited school (AC school or RTS-M) has both economic and morale/cultural benefits. The former include reductions in travel, per-diem, and potential instructor costs. The latter include reductions in the time AC students spend away from their homes and units, lower training workloads for AC instructors, and more interaction, potentially building trust and confidence across components. Such interaction could also provide benefits in functional areas beyond maintenance, such as combat service support. Based on the analyses, the researchers recommend a pilot test to better understand the options and policy implications
Implementation of the asthma practice guideline in the Army Medical Department : evaluation of process and effects
by
Donna Farley
( )
2 editions published in
2005
in
English
and held by 1,788 WorldCat member libraries worldwide
In partnership with the Army Medical Department (AMEDD), RAND researchers worked to implement clinical practice guidelines in treatment of three common ailments (asthma, diabetes, and low back pain). This report is an evaluation of the asthma practice guideline demonstration. It documents the extent to which intended actions were implemented, assesses short-term effects on clinical practices, and measures the quality and limitations of available data for monitoring practice improvements and clinical outcomes. The authors found that, although the implementation scored some notable successes, resource limitations and organizational barriers curbed overall progress. They conclude that allowing for flexibility, monitoring the facilities consistently, and training providers thoroughly are the keys to implementing the practice guidelines throughout AMEDD. The also concluded that patient education was an area in need of improvement
Recent recruiting trends and their implications for models of enlistment supply
by
Michael P Murray
( )
4 editions published between
1997
and 1999 in
English
and held by 1,774 WorldCat member libraries worldwide
The authors estimate an econometric model of high-quality enlistment supply using geographically disaggregated data from two periods, FY83-87 and FY90-93. They find that econometric models based on data from the earlier period do not predict the recruiting difficulties reported by the military in the 1990s. This conforms to a preliminary assessment provided by Asch and Orvis (MR-549-A/OSD, 1994). The authors also find that econometric models estimated with the 1990s data give altered counsel about the effects of at least some policy variables, most notably the number of recruiters
Use of public-private partnerships to meet future Army needs
by United States
( )
5 editions published between
1998
and 1999 in
English
and held by 1,754 WorldCat member libraries worldwide
The Arroyo Center was asked to assist Army Materiel Command by creating a strategy for managing the development of advanced technologies, with special attention to the changing future environment for research and development. In previous phases of this project, the authors showed that the Army has significant opportunities to do collaborative research with industry. Moreover, they documented new concepts the Army can use to implement a collaborative policy and showed how effective those concepts would be in attracting nontraditional suppliers. In this report, the authors expand on the notion of a collaborative research strategy and discuss the utility of public-private partnerships (PPPs) in the management and development of Army infrastructure, intellectual property, and financial arrangements. They discuss how PPPs can benefit the Army through opportunities to leverage assets, reduce costs, create new assets or capabilities, be an alternative approach to Base Realignment and Closure Actions, and generate revenue. The federal government has begun to recognize the mutually beneficial returns of such partnerships. For the past two decades, legislative changes and actions by federal agencies have together created an environment more conducive to PPPs. Moreover, the continued growth of PPPs at the local government level will spur federal bodies such as the Army to engage in more PPPs in the future. As the use of PPPs grows, more innovation is also likely in order to accommodate the variety of situations in which PPPs will be applied. Some innovations will be extensions of existing programs, others will be borrowed from the academic or commercial worlds, and some will be completely new concepts. As PPP innovations emerge, the Army will have to evaluate new concepts with respect to feasibility and the benefits each concept is likely to bring. These evaluations can be combined to yield a strategic approach to expanding the Army's use of PPPs
Assessing irregular warfare : a framework for intelligence analysis
by
Eric V Larson
( )
5 editions published in
2008
in
English
and held by 1,736 WorldCat member libraries worldwide
Provides an analytic framework and procedure for the intelligence analysis of irregular warfare (IW) environments that can serve as the basis for IW intelligence curriculum development efforts. Defines IW in terms of two stylized situations: population-centric (such as counterinsurgency) and counterterrorism. Provides a detailed review of IW-relevant defense policy and strategy documents and a list of relevant doctrinal publications
more
fewer
Audience Level
0

1
General
Special
Audience level: 0.11 (from 0.00 for Weapon sys ... to 0.59 for Regulation ...)
Related Identities
Associated Subjects
African American generals
Armed Forces--Drill and tactics
Armed Forces--Medical personnel
Armed Forces--Military life
Billings, John Davis,
Command of troops
Conscientious objectors
Conspiracies
Custer, Elizabeth Bacon,
Custer, George A.--(George Armstrong),
Doss, Desmond,
Eisenhower, Dwight D.--(Dwight David),
Franks, Tommy,
Frontier and pioneer life
Generals
Georgia
Higginson, Thomas Wentworth,
Homicide
Houdini, Harry,
Indians of North America--Wars
Iraq
Japan--Okinawa Island
MacArthur, Douglas,
Mass murder investigation
Military campaigns
Missing persons
Murder--Investigation
North America
Official secrets
Policewomen
Powell, Colin L
Rape
Regimental histories
Schwarzkopf, H. Norman,
Sheriffs
Small cities
Soldiers
Travel
United States
United States.--Army
United States.--Army.--Cavalry, 7th
United States.--Army.--Colored Infantry Regiment, 33rd (1864-1866)
United States.--Army.--Infantry
United States.--Army.--South Carolina Volunteers, 1st (1862-1864)
United States.--Central Command
Veterans
West United States
Witnesses
Women artists
Women soldiers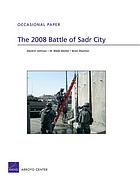 Covers
Alternative Names
United States. Continental Army
Ameerika Ühendriikide maavägi

Amerika Birleşik Devletleri Kara Kuvvetleri

Amerika Birləşmiş Ştatları Quru Qoşunları Amerika Birləşmiş Ştatları Silahlı Qüvvələrinin qolu

Amerika Gasshukoku Rikugun

Amerika Gasshukoku Rikugun Kokutai

Amerikaanse Leër Weermagdeel van die Verenigde State van Amerika

Amerikaanske Leger

Amerikas Savienotās Valstis

Amerikas Savienotās Valstis. Armija.

Amerikas Savienoto Valstu armija

Ameriketako Estatu Batuetako Armada

Angkatan Darat Amerika Serikat

Arm na Stát Aontaithe

Arm nan Stàitean Aonaichte

Armáda Spojených států amerických pozemní složka ozbrojených sil USA

Armata Statelor Unite denumirea oficială a forțelor armate terestre SUA

Armata tal-Istati Uniti fergħa tal-Forzi Armati tal-Istati Uniti

Armed Forces

Armed Forces United States

Armia Amerykańska.

Army

Army United States

Army (미국)

Artêşa Dewletên Yekbûyî yên Amerîkayê

ASV armija

az Egyesült Államok hadserege

Bei Gasshukoku Rikugun

Bei Taiheiyo Chiiki Rikugun

Bei Taiheiyo Homen Rikugun Soshireibu Joho Kyoikubu

Beirikugun Kokutai

Bí-kok Lio̍k-kun

Byddin yr Unol Daleithiau

Chuo Taiheiyo Rikugun

Eighth U. S. Army

Ejército de los Estados Unidos mayor de las ramas de las Fuerzas Armadas de los Estados Unidos

Exèrcit dels Estats Units d'Amèrica

Exército dos Estados Unidos

Exército dos Estados Unidos Componente terrestre das Forças Armadas dos Estados Unidos da América

Exército dos Estados Unidos de América

Exércitu de los Estaos Xuníos

Exercitus Civitatum Foederatarum exercitus civicus

Forcat tokësore të SHBA

HUSAFMidPac

Isercitu statunitenzi

Jungtinės Valstijos Army

Jungtinių Valstijų sausumos pajėgos

Kopenska vojska Združenih držav Amerike

Kopnena vojska SAD-a

Kopnena vojska Sjedinjenih Američkih Država

Lục quân Hoa Kỳ Một quân chủng của Quân đội Hoa Kỳ có trách nhiệm với các chiến dịch quân sự trên bộ

POA

Secretary of the Army

Secretary of the Army United States

Siły Zbrojne Stanów Zjednoczonych

Sjedinjene Američke Države. Army

Tentera Darat Amerika Syarikat

U.S. Army‏

United States Armáda

United States Armed Forces

United States Armii︠a︡

United States Army

United States Army branche terrestre des forces armées des États-Unis créée en 1775

United States Army Defensieorganisatie uit de VS

United States Army forza armata statunitense

United States Army Heer der Streitkräfte der Vereinigten Staaten von Amerika

United States Army rodzaj sił zbrojnych Stanów Zjednoczonych

United States Army USAs hær og del av USAs forsvar

United states of America. Army

United States Secretary of the Army

United States Tsava

Unitit States Airmy

US army

US Army Forces, Pacific Ocean Areas

USA Armed Forces

USA. Army

USA:s armé

USA Secretary of the Army

USA U.S. Army

USA United States Army

Usona terarmeo

Vojska Sjedinjenih Država

Wojska amerykańskie

Wojska Lądowe Stanów Zjednoczonych

Yhdysvaltain maavoimat Yhdysvaltain asevoimien puolustushaara

Αμερικανικός Στρατός

АИШ-ы арми

АКШ армиясе

Армия на САЩ

Армия США вид вооружённых сил США

Армија на САД

Армія ЗША

Армія ЗША разьдзел Узброеных сілаў ЗША

Армія США

АҚШ әскері

Копнена војска САД

ԱՄՆ բանակ

אמעריקאנער ארמיי

צבא ארצות הברית הזרוע העיקרית של הכוחות המזוינים של ארצות הברית האחראית על פעולות יבשתיות

القوات البرية للولايات المتحدة

امریکی فوج

سوپای ویلایەتە یەکگرتووەکانی ئەمریکا

نیروی زمینی ایالات متحده آمریکا بخش زمینی نیروهای مسلح ایالات متحده آمریکا

संयुक्त राज्य अमरीका की सेना

মার্কিন সেনাবাহিনী মার্কিন সশস্ত্র বাহিনীর শাখা

યુનાઇટેડ સ્ટેટ્સ આર્મી

ஐக்கிய அமெரிக்கத் தரைப்படை

సంయుక్త రాష్ట్రాల సైన్యం

ಸಂಯುಕ್ತ ಸಂಸ್ಥಾನದ ಸೈನ್ಯ

അമേരിക്കൻ സേന

กองทัพสหรัฐอเมริกา

აშშ-ის არმია

미국 육군

미국 육군 미합중국의 영토를 방위하는 군대

アメリカ ガッシュウコク リクグン

アメリカ ガッシュウコク リクグン コウクウタイ

アメリカ陸軍 アメリカ合衆国の陸軍

アメリカ合衆国陸軍

アメリカ合衆国陸軍航空隊

チュウオウ タイヘイヨウ リクグン

ベイ ガッシュウコク リクグン

ベイ タイヘイヨウ チイキ リクグン

ベイ タイヘイヨウ ホウメン リクグン ソウシレイブ ジョウホウ キョウイクブ

ベイリクグン コウクウタイ

中央太平洋陸軍

米陸軍航空隊

米合衆国陸軍

米太平洋地域陸軍

米太平洋方面陸軍総司令部情報教育部

美合衆國陸軍

美国陆军

美国陆军 美軍下屬軍種

Languages