United States Army
Overview
| | |
| --- | --- |
| Works: | 61,465 works in 85,051 publications in 16 languages and 1,910,976 library holdings |
| Genres: | History Internet videos Educational films Rules Handbooks and manuals Periodicals Directories Case studies Documentary television programs Nonfiction television programs |
| Roles: | Editor, Composer, Performer, Dedicatee, Funder, Other, Photographer, Book producer, Author, isb, Sponsor, Publisher, Printer, Originator |
| Classifications: | PN1997, 355.820973 |
Most widely held works about United States
more
fewer
Most widely held works by United States
Weapon systems
( )
in
English
and held by 881 WorldCat member libraries worldwide
Area handbook for Germany
by
D.C.) American University (Washington
( Book )
8 editions published between
1960
and 1973 in
English
and held by 348 WorldCat member libraries worldwide
Algeria, the next fundamentalist state?
by
Graham E Fuller
( Book )
5 editions published in
1996
in
English
and held by 335 WorldCat member libraries worldwide
This study is one of a series by the author on Islamic fundamentalism, or Islamism, in the Muslim world. This study is of particular policy interest because it deals with the prospect of a fundamentalist victory in Algeria, the largest and one of the most important Arab states. A fundamentalist takeover in Algeria will have major repercussions in the region. The author attempts to put such a takeover into perspective: What would it look like, and what would it mean for the West and the region? This problem is of intense interest not only to Washington but also to Western Europe, which would be the recipient of potential refugee flows and is already (and increasingly) dependent on Algerian natural gas. The author also looks at the Algerian case on a comparative basis: What does it tell us about the varieties of the broader international movement of political Islam?
After Saddam : prewar planning and the occupation of Iraq
by
Nora Bensahel
( Book )
2 editions published in
2008
in
English
and held by 197 WorldCat member libraries worldwide
This monograph examines prewar planning efforts for the reconstruction of postwar Iraq. It then examines the role of U.S. military forces after major combat officially ended on May 1, 2003, through June 2004. Finally, it examines civilian efforts at reconstruction, focusing on the activities of the Coalition Provisional Authority and its efforts to rebuild structures of governance, security forces, economic policy, and essential services
Street smart : intelligence preparation of the battlefield for urban operations
by
Jamison Jo Medby
( Book )
3 editions published in
2002
in
English
and held by 193 WorldCat member libraries worldwide
Intelligence preparation of the battlefield (IPB), the Army's traditional methodology for finding and analyzing relevant information for its operations, is not effective for tackling the operational and intelligence challenges of urban operations. The authors suggest new ways to categorize the complex terrain, infrastructure, and populations of urban environments and incorporate this information into Army planning and decisionmaking processes
Army biometric applications : identifying and addressing sociocultural concerns
by
John D Woodward
( Book )
6 editions published in
2001
in
English
and held by 187 WorldCat member libraries worldwide
Every human possesses more than one virtually infallible form of identification. Known as "biometrics," examples include fingerprints, iris and retinal scans, hand geometry, and other measures of physical characteristics and personal traits. Advances in computers and related technologies have made this a highly automated process through which recognition occurs almost instantaneously. With concern about its information assurance systems and physical access control increasing, the Army has undertaken an assessment of how it can use biometrics to improve security, efficiency, and convenience. This report examines the sociocultural concerns that arise among soldiers, civilian employees, and the general public when the military mandates widespread use of biometrics
Meeting peace operations' requirements while maintaining MTW readiness
by
Jennifer M Taw
( Book )
6 editions published between
1997
and 1998 in
English
and held by 176 WorldCat member libraries worldwide
Peace operations (POs) are arguably the military operations other than war most likely to stress the U.S. Army's ability to maintain combat readiness. POs require: a higher ratio of combat support/combat service support units and special operations forces relative to combat arms units than do major theater wars (MTWs); smaller, more tailored deployments; training for some new tasks and, more important, for a more restrictive and sensitive operational environment; and readier access to--and more of--some kinds of equipment (such as crowd and riot-control gear, nonlethal weapons, and vehicles). At a time when the Army is shrinking, changing its posture, and participating in a rising number of both exercises and operational deployments, its challenge is to both maintain MTW readiness (its primary mission) and meet the very different requirements of POs. As long as MTWs remain the national priority--and thus the Army's--the Army can make some marginal changes to force structure, training, and doctrine that will help improve PO performance while also mitigating the effects of PO deployments on MTW readiness. If POs become a higher priority, and resources remain constrained, the Army will have to trade off some MTW capabilities to better meet PO requirements. These challenges must also be viewed in light of existing Army problems (such as maintaining units at levels below normal strength and overestimating the readiness of the reserve component), which transcend POs but are severely exacerbated by PO deployments
more
fewer
Audience Level
0

1
Kids
General
Special
Audience level: 0.15 (from 0.00 for Shooting t ... to 0.58 for Baron von ...)
Related Identities
Associated Subjects
African American generals
Air pilots
American Civil War (1861-1865)
Armed Forces--Drill and tactics
Armed Forces--Military life
Armed Forces--Weapons systems
Billings, John Davis,
Black Hills War (1876-1877)
Businessmen
Custer, Elizabeth Bacon,
Custer, George A.--(George Armstrong),
Eisenhower, Dwight D.--(Dwight David),
Franks, Tommy,
Frontier and pioneer life
Generals
Germany
Grant, Ulysses S.--(Ulysses Simpson),
History, Modern
Indians of North America--Wars
Iraq
Iraq War (2003-2011)
Korea
Korean War
MacArthur, Douglas,
Mexican War (1846-1848)
Military art and science
Military campaigns
Military education
Military law
Military leadership
Murder--Investigation
North America
Powell, Colin L
Presidents
Rickenbacker, Eddie,
Schwarzkopf, H. Norman,
Sherman, William T.--(William Tecumseh),
Travel
United States
United States, West
United States.--Army
United States.--Army.--Cavalry, 7th
United States.--Army.--Infantry
United States.--Central Command
United States--Dakota Territory
Vietnam War (1961-1975)
War on Terrorism (2001-2009)
Washita Campaign (1868-1869)
Women soldiers
World politics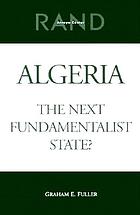 Alternative Names
United States. Continental Army
Amerika Birleşik Devletleri Kara Kuvvetleri

Amerika Gasshukoku Rikugun

Amerika Gasshukoku Rikugun Kokutai

Amerikaanse Leër

Amerikaanske Leger

Amerikas Savienotās Valstis

Amerikas Savienotās Valstis. Armija.

Amerikas Savienoto Valstu armija

Ameriketako Estatu Batuetako Armada

Angkatan Darat Amerika Serikat

Arm na Stát Aontaithe

Armáda Spojených států amerických

Armata Statelor Unite denumirea oficială a forțelor armate terestre SUA

Armed Forces

Armed Forces United States

Armia Amerykańska.

Army

Army United States

ASV armija

az Egyesült Államok hadserege

Bei Gasshukoku Rikugun

Bei Taiheiyo Chiiki Rikugun

Bei Taiheiyo Homen Rikugun Soshireibu Joho Kyoikubu

Beirikugun Kokutai

Byddin yr Unol Daleithiau

Chuo Taiheiyo Rikugun

Eighth U. S. Army

Ejército de los Estados Unidos mayor de las ramas de las Fuerzas Armadas de los Estados Unidos

Etats Unis. Armée

Exèrcit dels Estats Units d'Amèrica

Exército dos Estados Unidos

Exercitus Civitatum Foederatarum U.S. Armee

Forcat tokësore të SHBA

HUSAFMidPac

Isercitu statunitenzi

Jungtinių Valstijų sausumos pajėgos

Kopenska vojska Združenih držav Amerike

Kopnena vojska SAD-a

Lục quân Hoa Kỳ

POA

Secretary of the Army

Secretary of the Army United States

Siły Zbrojne Stanów Zjednoczonych

Sjedinjene Američke Države. Army

Tentera Darat Amerika Syarikat

U.S. Army

United States Armed Forces

United States Armii︠a︡

United States Army

United States Army branche de l'armée des États-Unis

United States Army forza armata statunitense

United States Army Heer der Streitkräfte der Vereinigten Staaten von Amerika

United States Army organisatie uit Verenigde Staten van Amerika

United states of America. Army

United States Secretary of the Army

United States Tsava

Unitit States Airmy

US army

US Army Forces, Pacific Ocean Areas

USA Armed Forces

USA. Army

USA:s armé

USA Secretary of the Army

USA U.S. Army

USA United States Army

Usona terarmeo

Vojska Sjedinjenih Država

Wojska amerykańskie

Wojska Lądowe Stanów Zjednoczonych

Yhdysvaltain maavoimat

Αμερικανικός Στρατός

Армия на Съединените американски щати

Армия США

Армија на САД

Армія ЗША

Армія США

АҚШ әскері

Копнена војска САД

ԱՄՆ բանակ

אמעריקאנער ארמיי

צבא ארצות הברית

القوات البرية للولايات المتحدة

امریکی فوج

سوپای ویلایەتە یەکگرتووەکانی ئەمریکا

نیروی زمینی ایالات متحده آمریکا

ইউনাইটেড স্টেটস আর্মি

યુનાઇટેડ સ્ટેટ્સ આર્મી

ஐக்கிய அமெரிக்கத் தரைப்படை

సంయుక్త రాష్ట్రాల సైన్యం

ಸಂಯುಕ್ತ ಸಂಸ್ಥಾನದ ಸೈನ್ಯ

അമേരിക്കൻ സേന

กองทัพสหรัฐอเมริกา

미국 육군 미합중국의 영토를 방위하는 군대

アメリカ ガッシュウコク リクグン

アメリカ ガッシュウコク リクグン コウクウタイ

アメリカ陸軍

アメリカ合衆国陸軍

アメリカ合衆国陸軍航空隊

チュウオウ タイヘイヨウ リクグン

ベイ ガッシュウコク リクグン

ベイ タイヘイヨウ チイキ リクグン

ベイ タイヘイヨウ ホウメン リクグン ソウシレイブ ジョウホウ キョウイクブ

ベイリクグン コウクウタイ

中央太平洋陸軍

米陸軍航空隊

米合衆国陸軍

米太平洋地域陸軍

米太平洋方面陸軍総司令部情報教育部

美国陆军

Languages
Covers