Österreichische Nationalbibliothek
Most widely held works about Österreichische Nationalbibliothek
more
fewer
Most widely held works by Österreichische Nationalbibliothek
Sämtliche Werke
by
Anton Bruckner
( )
22 editions published between
1996
and 2007 in 5 languages and held by 370 WorldCat member libraries worldwide
In the beginning was the word : the power and glory of illuminated Bibles
by
Andreas Fingernagel
( Book )
2 editions published in
2003
in
English
and held by 196 WorldCat member libraries worldwide
In the beginning was the word, and the Middle Ages was the zenith of the Bible. This work presents the Bible as it was visualized in both theological and historical contexts. Sacred manuscripts are also examined from an art historical point of view
Messe E-Moll : Fassung von 1882
by
Anton Bruckner
( )
5 editions published between
1959
and 2013 in 3 languages and held by 174 WorldCat member libraries worldwide
Deutsche Bibliographie
by
Deutsche Bibliothek (RFA)
( )
in
German
and held by 173 WorldCat member libraries worldwide
Missa solemnis in B : 1854
by
Anton Bruckner
( )
5 editions published between
1975
and 1998 in
Latin
and held by 162 WorldCat member libraries worldwide
more
fewer
Audience Level
0

1
Kids
General
Special
Audience level: 0.61 (from 0.28 for Mitteleuro ... to 0.84 for Festschrif ...)
Related Identities
Associated Subjects
Archives
Austria
Austrian literature
Austria--Vienna
Belgium
Berg, Alban,
Bible
Bible.--Old Testament
Books of hours
Botanical illustration
Bruckner, Anton,
Byzantine Empire
Catholic Church
Choruses, Sacred (Mixed voices) with orchestra--Scores
Civilization
Codex Vindobonensis 418
Codex Vindobonensis 93
Confiscations
Council of Constantinople
Europe
German literature
Germany
Illumination of books and manuscripts
Illumination of books and manuscripts, Austrian
Illumination of books and manuscripts, Italian
Illumination of books and manuscripts, Medieval
Incunabula
Italy
Jewish libraries
Jewish property
Libraries
Libraries and national socialism
Library statistics
Liturgics--Texts
Manuscripts
Manuscripts, Catalan
Manuscripts, Latin (Medieval and modern)
Manuscripts, Portuguese
Manuscripts, Spanish
Masses--Scores
Masses--Vocal scores with piano
Materia medica, Vegetable
Maximilian--I,--Holy Roman Emperor,
Music
Österreichische Nationalbibliothek
Psalms (Music)--150th Psalm
Requiems--Scores
Switzerland
Symphonies--Excerpts--Scores
Symphonies--Scores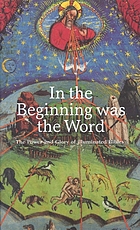 Covers
Alternative Names
Austria. Nationalbibliothek
al- Maktaba al-Waṭanīya an-Nimsāwīya

Aodili-Guojia-Toshokan

Aŭstria Nacia Biblioteko

Áustria. Nationalbibliothek

Austriacka Biblioteka Narodowa

Austriako Liburutegi Nazionala

Austrian Naitional Library

Austrian National Library

Austrijos nacionalinė biblioteka

Austrijska nacionalna biblioteka

Autriche. Nationalbibliothek

Avstrijska narodna knjižnica

Avstriya Milli Kitabxanası

Avusturya Millî Kütüphanesi

Biblioteca Nacional Austríaca

Biblioteca Nacional d'Àustria

Biblioteca Nacional de Austria

Bibliotèca Nacionala d'Àustria

Biblioteca Națională a Austriei

Biblioteca Nazionale Austriaca

Biblioteca nazionale di Vienna (Austria)

Biblioteka Narodowa Austrii

Bibliotheca Nationalis Austriaca

Bibliotheca Nationalis Austriae

Bibliotheca palatina vindobonensis

Bibliothèque nationale (Autriche)

Bibliothèque nationale autrichienne

Bibliothèque nationale d'Autriche

Bibliothèque Nationale d'Autriche (Vienne, Autriche)

Bibliothèque nationale de Vienne

Éisträichesch Nationalbibliothéik

Hofbibliothek

Itävallan kansalliskirjasto

K. K. Hofbibliothek (Austria).

K.K. Hofbibliothek Autriche

Kaiserlich-Königliche Hofbibliothek Autriche

Kayserakan Matenadaran i Vienna.

Maktabah al-Waṭanīyah al-Namsāwīyah

Národní Knihovna

National-Bibliothek in Wien

National Library

National Library (Österreich)

Nationalbibliothek

Nationalbibliothek Autriche

Nationalbibliothek (Österreich : 1946-)

Nationalbibliothek Wien

Nationale Bibliotheek van Ooostenrijk

Nationale Bibliotheek van Oostenrijk

Nemzeti Könyvtár

ÖNB

Österr. Nationalbibliothek

Österreichische Nationalbibliothek

Österreichischen Nationalbibliothek

Østerrikes nasjonalbibliotek

Österrikiska nationalbiblioteket

Østrigs Nationalbibliotek

Osztrák Nemzeti Könyvtár

Perpustakaan Nasional Austria

Perpustakaan Negara Austria

Rakouská národní knihovna

Viena (Àustria). Biblioteca Nacional Austríaca

Viena (Àustria). Nationalbibliothek

Viena (Àustria). Österreichische Nationalbibliothek

Vienna (Austria). Biblioteca Nacional Austríaca

Vienna (Austria). Kayserakan Matenadaran

Vienna (Austria). Österreichische Nationalbibliothek

Vienna. Nationalbibliothek

Vienna. Österreichische Nationalbibliothek

Vienne (Autriche)

Wiedeń (Austria)

Wien. Österreichische Nationalbibliothek

Αυστρία Εθνική Βιβλιοθήκη

Εθνική Βιβλιοθήκη της Αυστρίας

Австрийская национальная библиотека

Австриска национална библиотека

Австрійська національна бібліотека

Аўстрыйская нацыянальная бібліятэка

Национална библиотека Аустрије

Ավստրիայի ազգային գրադարան

<<ה>>ספרייה הלאומית של אוסטריה

הספריה הלאומית של אוסטריה

הספרייה הלאומית של אוסטריה

ספרייה הלאומית של אוסטריה

آسٹریا قومی کتب خانہ

المكتبة الوطنية النمساوية

المكتبه الوطنيه النمساويه

د اتريش ملي کتابتون

كتابخانه ى ملى اتريش

مكتبة الوطنية النمساوية

کتابخانه ملی اتریش

অস্ট্রীয় জাতীয় গ্রন্থাগার

오스트리아 국립도서관

オーストリア国立図書館

奥地利国家图书馆

Languages