Murray, Charles A.
Most widely held works about Charles A Murray
more
fewer
Most widely held works by Charles A Murray
Coming apart : the state of white America, 1960-2010
by
Charles A Murray
( Book )
24 editions published between
2012
and 2013 in 3 languages and held by 2,628 WorldCat member libraries worldwide
This critique of the white American class structure argues that the paths of social mobility that once advanced the nation are now serving to further isolate an elite upper class while enforcing a growing and resentful white underclass. In this book the author explores the formation of American classes that are different in kind from anything we have ever known, focusing on whites as a way of driving home the fact that the trends he describes do not break along lines of race or ethnicity. The book demonstrates that a new upper class and a new lower class have diverged so far in core behaviors and values that they barely recognize their underlying American kinship, a divergence that has nothing to do with income inequality and that has grown during good economic times and bad. The top and bottom of white America increasingly live in different cultures, the author argues, with the powerful upper class living in enclaves surrounded by their own kind, ignorant about life in mainstream America, and the lower class suffering from erosions of family and community life that strike at the heart of the pursuit of happiness. This divergence puts the success of the American project at risk
Losing ground : American social policy, 1950-1980
by
Charles A Murray
( Book )
35 editions published between
1984
and 2015 in
English
and
Undetermined
and held by 2,343 WorldCat member libraries worldwide
This outspoken and explosive book argues that the ambitious social programs of the Great Society to help the poor and disadvantaged not only did not accomplish what they set out to do but often made things worse
In pursuit : of happiness and good government
by
Charles A Murray
( Book )
31 editions published between
1988
and 2013 in
English
and held by 1,889 WorldCat member libraries worldwide
Measuring success in social policy -- Coming to terms with happiness -- Enabling conditions and thresholds -- Material resources -- Safety -- Dignity, self-esteem, and self-respect -- Enjoyment, self-actualization, and intrinsic rewards -- Policy and an idea of man -- Asking a new question, getting new answers: evaluating results -- Asking a new question, getting new answers: designing solutions -- Searching for solutions that work: changing the metaphor -- Little platoons -- "To close the circle of our felicities
Real education : four simple truths for bringing America's schools back to reality
by
Charles A Murray
( Book )
14 editions published between
2008
and 2009 in
English
and held by 1,510 WorldCat member libraries worldwide
The controversial author of "The Bell Curve" returns with a groundbreaking manifesto to transform American education. He presents the four simple truths that parents and educators should confront to precipitate change--that ability varies, that half of the children are below average, that too many people are going to college, and that America's future depends on how we educate the academically gifted. Real Education describes the technological and economic trends that are creating options for parents who want the right education for their children, teachers who want to be free to teach again, and young people who want to find something they love doing and learn how to do it well
Apollo, the race to the moon
by
Charles A Murray
( Book )
12 editions published between
1989
and 2004 in
English
and held by 1,351 WorldCat member libraries worldwide
Describes how a group of men and women accomplished the feat of landing men on the moon and returning them to earth
Human accomplishment : the pursuit of excellence in the arts and sciences, 800 B.C. to 1950
by
Charles A Murray
( Book )
21 editions published between
2003
and 2014 in
English
and
Dutch
and held by 1,266 WorldCat member libraries worldwide
"The heart of Human Accomplishment is a series of descriptive chapters: on the giants in the arts and what sets them apart from the merely great; on the differences between great achievement in the arts and in the sciences; on the meta-inventions, 14 crucial leaps in human capacity to create great art and science; and on the patterns and trajectories of accomplishment across time and geography." "Straightforwardly and undogmatically, Charles Murray takes on some controversial questions: Why has accomplishment been so concentrated in Europe? Among men? Since 1400? He presents evidence that the rate of great accomplishment has been declining in the last century, asks what it means, and offers a rich framework for thinking about the conditions under which the human spirit has expressed itself most gloriously."--Jacket
What it means to be a libertarian : a personal interpretation
by
Charles A Murray
( Book )
14 editions published between
1997
and 2010 in 3 languages and held by 1,096 WorldCat member libraries worldwide
The twin pillars of the nation created by America's Founders were strict limits on the power of central government and strict protections of individual rights. Now, at the close of the twentieth century, that state is gone - and Charles Murray wants to bring it back. In What It Means to Be a Libertarian, he offers a radical blueprint for overhauling our dysfunctional government and replacing it with a system that fosters human happiness because it safeguards human freedom. In this very personal book, Charles Murray paints a vivid portrait of life in a genuinely free society. He explains why limited government would lead to greater individual fulfillment, more vital communities, and a richer culture. He shows why such a society would have stronger families, fewer poor people, and would care for the less fortunate far better than does the society we have now
In our hands : a plan to replace the welfare state
by
Charles A Murray
( Book )
14 editions published between
2006
and 2016 in
English
and held by 941 WorldCat member libraries worldwide
This book reveals the ineffectiveness of government redistribution plans and offers a radical new approach to social policy
By the people : rebuilding liberty without permission
by
Charles A Murray
( Book )
9 editions published between
2015
and 2016 in
English
and held by 677 WorldCat member libraries worldwide
The American way of life, built on individual liberty and limited government, is on life support. American freedom is being gutted. Whether we are trying to run a business, practice a vocation, raise our families, cooperate with our neighbors, or follow our religious beliefs, we run afoul of the government--not because we are doing anything wrong but because the government has decided it knows better. When we object, that government can and does tell us, "Try to fight this, and we'll ruin you." In this provocative book, acclaimed social scientist and bestselling author Charles Murray shows us why we can no longer hope to roll back the power of the federal government through the normal political process. The Constitution is broken in ways that cannot be fixed even by a sympathetic Supreme Court. Our legal system is increasingly lawless, unmoored from traditional ideas of "the rule of law." The legislative process has become systemically corrupt no matter which party is in control. But there's good news beyond the Beltway. Technology is siphoning power from sclerotic government agencies and putting it in the hands of individuals and communities. The rediversification of American culture is making local freedom attractive to liberals as well as conservatives. People across the political spectrum are increasingly alienated from a regulatory state that nakedly serves its own interests rather than those of ordinary Americans. The even better news is that federal government has a fatal weakness: It can get away with its thousands of laws and regulations only if the overwhelming majority of Americans voluntarily comply with them. Murray describes how civil disobedience backstopped by legal defense funds can make large portions of the 180,000-page Federal Code of Regulations unenforceable, through a targeted program that identifies regulations that arbitrarily and capriciously tell us what to do. Americans have it within their power to make the federal government an insurable hazard like hurricanes and floods, leaving us once again free to live our lives as we see fit. By the People's hopeful message is that rebuilding our traditional freedoms does not require electing a right-thinking Congress or president, nor does it require five right-thinking justices on the Supreme Court. It can be done by we the people, using America's unique civil society to put government back in its proper box
more
fewer
Audience Level
0

1
Kids
General
Special
Audience level: 0.25 (from 0.16 for Real educa ... to 1.00 for [Twenty-si ...)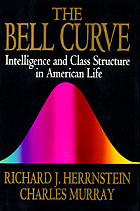 Covers
Alternative Names
Charles A. Murray

Charles Murray Amerikaanse politieke wetenschapper en publicist

Charles Murray Politologue, essayiste et chroniqueur libertarien américain

Charles Murray scienziato politico statunitense

Charles Murray (statsvetare)

Charles Murray US-amerikanischer Politikwissenschaftler und Publizist

Murray, Charles.

Murray, Charles 1943-

Murray, Charles A.

Murray, Charles Anthony 1943-

Чарльз Мюррей політолог

Чарльз Мюррэй

تشارلز موراي

چارلز مورای

چارلز موری

ചാൾസ് മറി

머레이, 찰스 1943-

머레이, 찰스 A. 1943-

マレー, チャールズ

查爾斯·默里

Languages