Goldsmith, Donald
Most widely held works by Donald Goldsmith
Origins : fourteen billion years of cosmic evolution
by
Neil deGrasse Tyson
( Book )
19 editions published between
2004
and 2018 in 3 languages and held by 2,202 WorldCat member libraries worldwide
Origins explores cosmic science's stunning new insights into the formation and evolution of our universe--of the cosmos, of galaxies and galaxy clusters, of stars within galaxies, of planets that orbit those stars, and of different forms of life that take us back to the first three seconds and forward through three billion years of life on Earth to today's search for life on other planets. Drawing on the current cross-pollination of geology, biology, and astrophysics, Origins explains the thrilling daily breakthroughs in our knowledge of the universe from dark energy to life on Mars to the mysteries of space and time. Distilling complex science in clear and lively prose, coauthors Neil deGrasse Tyson and Donald Goldsmith conduct a galvanizing tour of the cosmos revealing what the universe has been up to while turning part of itself into us
The hunt for life on Mars
by
Donald Goldsmith
( Book )
18 editions published between
1996
and 2002 in 3 languages and held by 1,077 WorldCat member libraries worldwide
Discusses the announcement in 1996 of the discovery of ancient life-forms on Mars, found in a meteorite on Antactica in 1984, and details the controversy that the discovery set off and its scientific and philosophical implications
The astronomers
by
Donald Goldsmith
( Book )
14 editions published between
1991
and 1993 in
English
and
Japanese
and held by 1,007 WorldCat member libraries worldwide
Introduces the most important astronomical discoveries of the century, and the people who shape our understanding of the universe
The search for life in the universe
by
Donald Goldsmith
( Book )
32 editions published between
1980
and 2002 in
English
and held by 1,003 WorldCat member libraries worldwide
The authors present the most important facts about astronomy from a uniquely engaging viewpoint: how can we find other advanced civilizations? To address the question, Goldsmith and Owen provide a fascinating description of the history and structure of the universe, and then consider current ideas about the origin and cosmic distribution of life. Their book is an up-to-the-minute account of our understanding of the universe, of the likelihood of life throughout the cosmos, and of the ways in which advanced civilizations can make contact. World-renowned authority on extraterrestrial life Donald Goldsmith gives the reader a solid introduction to the subject, and the revision includes new information from all areas of current astronomical research. No science background is required, and the mathematics level is high-school algebra
Einstein's greatest blunder? : the cosmological constant and other fudge factors in the physics of the Universe
by
Donald Goldsmith
( Book )
14 editions published between
1993
and 1998 in
English
and
Japanese
and held by 895 WorldCat member libraries worldwide
This book, by the award-winning science writer Donald Goldsmith, takes on key questions about the origin and evolution of the cosmos. By clearly laying out what we currently know about the universe as a whole, Goldsmith lets us see firsthand, and judge for ourselves, whether modern cosmology is in a state of crisis. Einstein's Greatest Blunder? puts the biggest subject of all - the story of the universe as scientists understand it - within the grasp of English-speaking
The runaway universe : the race to find the future of the cosmos
by
Donald Goldsmith
( Book )
6 editions published between
1999
and 2000 in
English
and held by 740 WorldCat member libraries worldwide
"For decades, astronomers have sought to discover the ultimate fate of the universe. Will the cosmos continue forever in its expansion, which began billions of years ago with the big bang? Or will gravity someday reverse the process, producing a "big crunch?" Within the past few years, two rival groups of astronomers have announced a discovery that seems to resolve the issue: Instead of slowing down, the expansion of the universe appears to be accelerating. This finding has shaken the science of cosmology to its very foundation." "In The Runaway Universe, astronomer and acclaimed science writer Donald Goldsmith takes us in search of two crucial cosmic parameters, whose true value will determine the rate of the expansion, as well as both the age and the fate of the universe." "This is the story of the astronomers who have stood the world of cosmology on its ear - and of their competitive race to discover the future of the cosmos. It is also an investigation into whether their remarkable findings will stand the test of time."--Jacket
Nemesis : the death-star and other theories of mass extinction
by
Donald Goldsmith
( Book )
7 editions published between
1985
and 1986 in
English
and
French
and held by 699 WorldCat member libraries worldwide
Presents several theories on the possible existence of a small, dim star, "Nemesis," that causes comet showers in our solar system every 26 million years
Worlds unnumbered : the search for extrasolar planets
by
Donald Goldsmith
( Book )
6 editions published in
1997
in
English
and held by 694 WorldCat member libraries worldwide
Through four decades of space exploration and ever-better telescopes, astronomers have searched in vain, unable to find even a single planet orbiting any of the myriad of sunlike stars strewn through the Milky Way. All of this changed in October 1995, when astronomers announced the first planet discovered orbiting another sunlike star. Worlds Unnumbered captures the excitement and explains the significance of these new worlds, with an up-to-the-last-planet account that gives the general reader a vivid picture of the new planets - planets that have already amazed astronomers for their colossal size and orbits that seem impossibly close to their respective suns. Many of the new planets are more massive than Jupiter, yet orbit their stars at distances far less than the distance of the sun to its closest planet. With theories of planet formation, the immense difficulties of observing extrasolar planets, and the prospects for future discoveries of Earthlike planets, Worlds Unnumbered's fast-paced narrative provides its readers with key insights into the question that has fascinated humanity for millennia: Are we alone in the cosmos? And if not, how far must we look to find our closest neighbor?
Supernova! : the exploding star of 1987
by
Donald Goldsmith
( Book )
7 editions published in
1989
in
English
and held by 641 WorldCat member libraries worldwide
An account of the scientific information gained when a star exploded and became visable to Earth in 1987
more
fewer
Audience Level
0

1
Kids
General
Special
Audience level: 0.27 (from 0.16 for Origins : ... to 0.49 for The evolvi ...)
Related Identities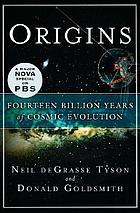 Covers
Alternative Names
Goldsmit, D.

Goldsmith, Donald

Goldsmith, Donald W.

Goldsmith, Donald W. 1943-

Goldsmith, Donald W. (Donald William)

Goldsmith, Donald William

Goldsmith, Donald William, 1943-

Gōrudosumisu, Donarudo 1943-

Ǧūldsmīṯ, Dūnāld 1943-

Голдсмит Д.

Голдсмит, Д. (Дональд)

دونالد جولدسميث، 1943-

골드스미스, 도널드 1943-

도널드, 골드스미스 1943-

ゴールドスミス, ドナルド

Languages