Fortune, Dion
Most widely held works about Dion Fortune
more
fewer
Most widely held works by Dion Fortune
Psychic self-defense
by
Dion Fortune
( Book )
26 editions published between
1930
and 2018 in 5 languages and held by 191 WorldCat member libraries worldwide
"After finding herself the subject of a powerful psychic attack in the 1930's, famed British occultist Dion Fortune wrote this detailed instruction manual on protecting oneself from paranormal attack. This classic psychic self-defense guide explains how to understand the signs of a psychic attack, vampirism, hauntings, and methods of defense. Everything you need to know about the methods, motives, and physical aspects of a psychic attack and how to overcome it is here, along with a look at the role psychic elements play in mental illness and how to recognize them. This is one of the best guides to detection and defense against psychic attack from one of the leading occult writers of the 20th century."--Publisher description
The sea priestess
by
Dion Fortune
( Book )
25 editions published between
1938
and 2017 in 3 languages and held by 170 WorldCat member libraries worldwide
Sea Priestess is the highly acclaimed novel in which Dion Fortune introduces her most powerful fictional character, Vivien Le Fay Morgan--"a practicing initiate of the Hermetic Path. Vivien has the ability to transform herself into magical images, and here she becomes Morgan Le Fay, sea priestess of Atlantis and foster daughter to Merlin! Desperately in love with Vivien, Wilfred Maxwell works by her side at an isolated seaside retreat, investigating these occult mysteries. They soon find themselves inextricably drawn to an ancient cult through which they learn the esoteric significance of the magnetic ebb and flow of the moontides. [This] is a book with an undercurrent; upon the surface, a romance; underneath a thesis upon the theme: All women are Isis, and Isis is all women, ' or in the language of modern psychology, the anima-animus principle. --"from the Introduction
The esoteric philosophy of love and marriage
by
Dion Fortune
( Book )
24 editions published between
1924
and 2019 in 4 languages and held by 150 WorldCat member libraries worldwide
Dion Fortune's basic esoteric textbook on the psychology of love and relationships gives a simple explanation of the universal factors governing interaction between masculine and feminine, from the "lowest" to the "highest" level of the Seven Planes. An important work for Dion Fortune collectors
The demon lover
by
Dion Fortune
( Book )
30 editions published between
1927
and 2015 in 3 languages and held by 138 WorldCat member libraries worldwide
001_Page_034.tif001_Page_035.tif; 001_Page_036.tif; 001_Page_037.tif; 001_Page_038.tif; 001_Page_039.tif; 001_Page_040.tif; 001_Page_041.tif; 001_Page_042.tif; 001_Page_043.tif; 001_Page_044.tif; 001_Page_045.tif; 001_Page_046.tif; 001_Page_047.tif; 001_Page_048.tif; 001_Page_049.tif; 001_Page_050.tif; 001_Page_051.tif; 001_Page_052.tif; 001_Page_053.tif; 001_Page_054.tif; 001_Page_055.tif; 001_Page_056.tif; 001_Page_057.tif; 001_Page_058.tif; 001_Page_059.tif; 001_Page_060.tif; 001_Page_061.tif; 001_Page_062.tif; 001_Page_063.tif; 001_Page_064.tif; 001_Page_065.tif; 001_Page_066.tif
Fighters of fear : occult detective stories
by
Michael Ashley
( Book )
1 edition published in
2020
in
English
and held by 131 WorldCat member libraries worldwide
A Retrospective Collection of Classic Occult and Supernatural Detective Stories by Some of the Field's Greatest and Best-Known Weird Fiction Authors. Since the gaslit nights at the end of the nineteenth century, the occult detective has been a beloved and recurring archetype. Mixing the best aspects of the detective tale and weird or supernatural fiction, and capitalizing in part on the massive popularity of Sherlock Holmes, these stories portrayed men and women pitted against surreal and horrifying foes, usually with little to defend them but their own savvy, experience, and know-how. From William Hope Hodgson's Thomas Carnacki, to Seabury Quinn's fearless Frenchman Jules de Grandin, to Jessica Salmonson's Penelope Pettiweather, the occult detective has taken a variety of forms, investigated a wide array of supernatural and otherworldly cases, and entertained generations of readers. This new collection compiles thirty-one all-time classic occult detective stories as it traces the genre's growth from its nineteenth-century origins to the late twentieth century, showcasing the work of acclaimed pioneers of weird tales alongside cult favorites and exciting modern talents
The Esoteric orders and their work
by
Dion Fortune
( Book )
18 editions published between
1900
and 2012 in
English
and held by 127 WorldCat member libraries worldwide
Esoteric Orders and their Work examines how and why esoteric schools have restricted admission to their secret societies and orders, and shrouded their practices in mystery. The knowledge guarded by these schools--passed down through the ages, and revised from time to time by great teachers--is a secret traditional science that studies the causes that lie behind observable phenomena. Dion Fortune reveals every aspect of these secret organizations and the training they offer to initiates. Revised edition contains a new introduction by Gareth Knight, and an index
Applied magic
by
Dion Fortune
( Book )
18 editions published between
1962
and 2016 in
English
and
Italian
and held by 122 WorldCat member libraries worldwide
Contents 1. The Occult Way 2. Some Practical Applications of Occultism 3. The Group Mind 4. The Psychology of Ritual 5. The Circuit of Force 6. The Three Kinds of Reality 7. Non-humans 8. Black Magic 9. A Magical Body 10. The Occult Field Today 11. Esoteric Glossary
Aspects of occultism
by
Dion Fortune
( Book )
13 editions published between
1962
and 2000 in
English
and held by 117 WorldCat member libraries worldwide
When Dion Fortune wrote Aspects of Occultism, "occultism" was an umbrella word used to describe hidden lore, secret traditions, and arcane knowledge. Today, when the word "occult" is often confused for "cult," and all its negative aspects, Fortune's essays would be better referred to as "esoteric studies." In this book she discusses evocative magic, the sites of Druid worship, parallels between Christianity and the Qabalah, the astral plane, auras, spiritual healing, power cycles, and our relationship with the Higher Self. This revised edition includes a new introduction by Gareth Knight, an index, and an additional essay by Fortune-"The Myth of the Round Table." People familiar with Fortune's work will love this book!
The secrets of Dr. Taverner
by
Dion Fortune
( Book )
17 editions published between
1926
and 2016 in
English
and
Finnish
and held by 111 WorldCat member libraries worldwide
Death hounds, shape shifters, and vampires are among the patients treated by the Holmes-like Dr. Taverner and his assistant Dr. Rhodes in this work of supernatural fiction by acclaimed spiritualist and occult writer Dion Fortune.First published in 1926, the adventures of Dr.Taverner and Dr. Rhodes take readers across the marshy moonlit fields of nightfall, hunting spirits and keeping watch over souls. Suffering from vampirism? Being stalked by a death hound? Haunted by past life debts? Family under a suicidal curse? From across the countryside patients and their desperate families come to seek treatment for unconventional diseases from an unconventional doctor. His secret? Treating the diseases of the occult.Though Fortune wrote The Secrets of Doctor Taverner as her first novel, she maintained that all the events were based on true occurrences. Many believe Taverner to be Fortune's own spiritual teacher, Dr. Moriarty, and Rhodes to be based on Fortune herself.An essential and fun read for anyone interested in the Western Mystery Tradition, Dion Fortune, the melding of medicine and magic, or just good old-fashioned paranormal fiction
more
fewer
Audience Level
0

1
Kids
General
Special
Audience level: 0.46 (from 0.10 for Talking to ... to 1.00 for 20th centu ...)
Associated Subjects
Anglican Communion
Blackwood, Algernon,
Cabala
Church year meditations
Collects
Death
Detective and mystery stories, English
England
England--Glastonbury
English literature
Fantasy fiction
Fantasy fiction, American
Fantasy fiction, English
Fortune, Dion
Fraternity of the Inner Light
Glastonbury Abbey
Great Britain
Hermetic Order of the Golden Dawn
Heroines in literature
Horror tales
Horror tales, American
Influence (Literary, artistic, etc.)
Legends
Love
Machen, Arthur,
Magic
Marriage
Moon
Occultism
Occultism in literature
Occultism--Societies, etc
Occultists
Paganism in literature
Pan--(Greek deity)
Paranormal fiction
Parapsychology
Psychic ability
Psychology, Pathological
Religious aspects of war
Self-defense
Self-defense--Psychic aspects
Sex
Sexual ethics
Short stories
Spiritualism in literature
Theosophy
Tree of life
Vampires
Women priests
Yeats, W. B.--(William Butler),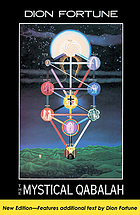 Covers
Alternative Names
Firth, Violet M. (Violet Mary), 1890-1946
Steele, V. M., 1890-1946
Dion Fortune Brits auteur

Dion Fortune scrittrice e esoterista britannica

Dion Fortune walisische Okkultistin, Rosenkreuzerin, Theosophin und Autorin

Evans, Violet Mary Firth

Evans, Violet Mary Firth 1891-1946

Firth, Violet M.

Firth, Violet M. 1891-1946

Firth , Violet Mary

Forchum, Dion, 1890-1946

Forchun, Dion

Forčūna, Diona 1890-1946

Fortune D.

Fortune D. 1890-1946

Fortune, Dion

Violet Mary Firthová

Ферт В. М

Ферт В. М. 1890-1946

Форчун, Дион

Форчун, Дион 1890-1946

ダイアン・フォーチュン

フォーチュン, ダイアン

Languages