Nunnally, Tiina 1952-
Most widely held works by Tiina Nunnally
Smilla's sense of snow
by
Peter Høeg
( Book )
15 editions published between
1993
and 2012 in
English
and held by 1,909 WorldCat member libraries worldwide
She thinks more highly of snow and ice than she does of love. She lives in a world of numbers, science and memories--a dark, exotic stranger in a strange land. And now Smilla Jaspersen is convinced she has uncovered a shattering crime. It happened in the Copenhagen snow. A six-year-old boy, a Greenlander like Smilla, fell to his death from the top of his apartment building. While the boy's body is still warm, the police pronounce his death an accident. But Smilla knows her young neighbor didn't fall from the roof on his own. Soon she is following a path of clues as clear to her as footsteps in the snow. For her dead neighbor, and for herself, she must embark on a harrowing journey of lies, revelation and violence that will take her back to the world of ice and snow from which she comes, where an explosive secret waits beneath the ice
The lost boy
by
Camilla Läckberg
( Book )
17 editions published between
2013
and 2018 in
English
and held by 1,511 WorldCat member libraries worldwide
Detective Patrik Hedstrom is no stranger to tragedy. A murder case concerning Fjällbacka's dead financial director, Mats Sverin, is a grim but useful distraction from his recent family misfortunes. It seems Sverin was a man who everybody liked yet nobody really knew--a man wth something to hide. His high school sweetheart, Nathalie, has just returned to Fjällbacka with her five-year-old son--perhaps can she shed some light on who Sverin really was? However, Nathalie has her own secret. If it's discovered, she will lose her only child. As the investigation stalls, the police have many quesitons. But there is only one that matters: Is there anything a mother wouldn't do to protect her child?
The drowning
by
Camilla Läckberg
( Book )
20 editions published between
2011
and 2015 in
English
and held by 1,446 WorldCat member libraries worldwide
"Christian Thydell's dream has come true. His debut novel, The Mermaid, has been published to rave reviews. So why is he as distant and unhappy as ever? When crime writer Erica Falk, who helped Christian discover and develop his talents, learns he has been receiving anonymous threats, she investigates not just the messages but also the young author's mysterious past. Then, one of Christian's closest friends, Magnus, goes missing. Erica's husband, Detective Patrik Hedström, has his worst suspicions confirmed as the mind-games aimed at Christian become a disturbing reality. Christian's group of friends--a 'gang of four' from childhood--is a tangled web of relationships, love triangles, and family secrets that Erica and Patrick must unravel in order to discover what really happened to Magnus and who is still threatening Christian. But, with the victims themselves concealing evidence, the investigation is going nowhere. Is their silence driven by fear or guilt? What is the secret they would rather die to protect than live to see revealed?"
The land of dreams
by
Vidar Sundstøl
( Book )
7 editions published between
2008
and 2013 in
English
and held by 1,138 WorldCat member libraries worldwide
"Winner of the Riverton Prize for best Norwegian crime novel and named by Dagbladet as one of the top twenty-five Norwegian crime novels of all time, The Land of Dreams is the chilling first installment in Vidar Sundstøl's critically acclaimed Minnesota Trilogy, set on the rugged north shore of Lake Superior and in the region's small towns and deep forests. The grandson of Norwegian immigrants, Lance Hansen is a U.S. Forest Service officer and has a nearly all-consuming passion for local genealogy and history. But his quiet routines are shattered one morning when he comes upon a Norwegian tourist brutally murdered near a stone cross on the shore of Lake Superior. Another Norwegian man is nearby; covered in blood and staring out across the lake, he can only utter the word kjærlighet. Love. FBI agent Bob Lecuyer is assigned to the case, as is Norwegian detective Eirik Nyland, who is immediately flown in from Oslo. As the investigation progresses, Lance begins to make shocking discoveries--including one that involves the murder of an Ojibwe man on the very same site more than one hundred years ago. As Lance digs into two murders separated by a century, he finds the clues may in fact lead toward someone much closer to home than he could have imagined. The Land of Dreams is the opening chapter in a sweeping chronicle from one of Norway's leading crime writers--a portrait of an extraordinary landscape, an exploration of hidden traumas and paths of silence that trouble history, and a haunting study in guilt and the bonds of blood."--
Pippi Longstocking
by
Astrid Lindgren
( Book )
21 editions published between
2007
and 2013 in
English
and held by 1,105 WorldCat member libraries worldwide
The escapades of a lucky little girl who lives with a horse and a monkey--but without any parents--at the edge of a Swedish village
The last good man : a novel
by
A. J Kazinski
( Book )
14 editions published between
2010
and 2012 in
English
and held by 980 WorldCat member libraries worldwide
A story based on the Jewish legend about how the world is always protected by 36 people follows the sudden deaths of dozens of humanitarians who each bear a bizarre tattoo and whose untimely ends are investigated by Copenhagen detective Niels Benzon, who would save the remaining protectors
Only the dead
by
Vidar Sundstøl
( Book )
6 editions published between
2014
and 2015 in
English
and held by 958 WorldCat member libraries worldwide
"A Norwegian tourist has been found murdered on the shore of Lake Superior--right where an Ojibwe man may have been killed more than one hundred years earlier. Four months later, the official investigation is supposedly over but still not resolved, and U.S. Forest Service officer Lance Hansen, drawn into the mystery by his grisly discovery of the body, is uncovering clues disturbingly close to home. His former father-in-law, Willy Dupree, may hold the key to the century-old murder of Swamper Caribou. And his own brother, Andy, might know more than he's telling--more than he should know--about the recent homicide. The relationship between the brothers takes a dangerous turn as their annual deer hunt becomes a deadly game. Steeped in the rich history of Lake Superior's rugged North Shore, this follow-up to the Riverton Prize-winning The Land of Dreams pursues two tales through a bleak and beautiful landscape haunted by the lives and dreams of its Scandinavian immigrants and Native Americans. Hansen finds himself equally haunted by the complex mysteries that continue to unravel around him."--
Chronicler of the winds
by
Henning Mankell
( Book )
15 editions published between
2006
and 2007 in
English
and held by 898 WorldCat member libraries worldwide
On the rooftop of a theater in an African port, Nelio, a ten year old boy--"a leader of street kids, rumored to be a healer and a prophet and possessed of a strangely ancient wisdom--"tells his unforgettable story over the course of nine nights
The Ravens
by
Vidar Sundstøl
( Book )
8 editions published in
2015
in
English
and held by 844 WorldCat member libraries worldwide
"It's been a long, dark time since a gruesome discovery drew U.S. Forest Service ranger Lance Hansen into a murder investigation that is now approaching a resolution--although not to his satisfaction. In fact, the mysteries have been multiplying and getting uncomfortably close to home. On the run after a hunting expedition with his brother, Andy, went awry, Lance is haunted by visions of Swamper Caribou, the Ojibwe medicine man whose death a century earlier remains unexplained. Willy Dupree, Lance's former father-in-law, has the ability to interpret dreams--and what he reveals may be key to understanding both deaths, past and present. Reluctantly taking on the role of detective, Lance uncovers troubling connections and grim secrets that will shake him to his very core. In the final installment of his award-winning Minnesota Trilogy, Norwegian crime writer Vidar Sundstøl's affinity for the northern world of Lake Superior is on full display--as Lance's search takes him from the wilds of the Boundary Waters to outposts steeped in voyageur history and Ojibwe culture, from the streets of the Twin Cities to the gritty port of Duluth, to the sleepy tourist towns that dot the North Shore--and as the mysteries of love and nature, history and culture merge in a powerful conclusion."--
The devil's wedding ring
by
Vidar Sundstøl
( )
4 editions published in
2017
in
English
and held by 800 WorldCat member libraries worldwide
"On Midsummer Eve in 1985, a young folklore researcher disappears from the village of Eidsborg in the Telemark region of Norway. Exactly thirty years later, the student Cecilie Wiborg goes missing. She too had been researching the old, pagan rituals associated with the 13th-century Eidsborg stave church. And then Knut Abrahamsen, a former police officer from the area, is found drowned in the nearby Tokke River, a presumed suicide since his pockets were filled with stones. Hearing of the death of his former colleague and friend, private investigator Max Fjellanger feels compelled to leave his long-time home in Florida and return to his native Norway to attend Knut's funeral. Even though they haven't spoken in more than three decades, Max is not convinced that Knut killed himself. There are details about the circumstances of his death that just don't add up. And there seems to be a link to the case of the missing researcher in Telemark, which the two of them had worked together--until threats from a corrupt sheriff put an end to the investigation and to Max's career on the police force. This time Max is determined to find out the truth. Reluctantly he finds himself drawn into a dark universe in which ancient superstitions, religious cults, and sinister forces are still very much alive. And the stave church, with its famed wooden statue of Saint Nikuls, is at the center of it all. Finding an unlikely partner in Tirill Vesterli--a university librarian and single mother who is obsessed with crime novels--Max is plunged into a menacing world of ghostly monks, severed pigs' heads, and mythic rites, all somehow connected to Midsummer Eve, which is fast approaching. As Max and Tirill quickly learn, it's a misconception that the past is past--the truth is that it's never over. This is award-winning crime novelist Vidar Sundstøl at his best, spinning a tale that is taut with suspense and steeped in Norwegian culture, past and present"--
more
fewer
Audience Level
0

1
Kids
General
Special
Audience level: 0.34 (from 0.24 for The inner ... to 0.65 for Dark Angel ...)
Related Identities
Associated Subjects
Africa
Andersen, H. C.--(Hans Christian),
Animals
Authors, Danish
Brothers
Caroline Mathilde,--Queen, consort of Christian VII, King of Denmark,
Children's literature, Swedish
Children's stories, Danish
Denmark
Denmark--Copenhagen
Detective and mystery stories
Domestic fiction
Fairy tales
Families
Family secrets
Fishing
Girls
Girls--Conduct of life
Greenland shark
Hedström, Patrik--(Fictitious character)
Humorous stories
Inuit
Longstocking, Pippi
Manners and customs
Minnesota
Missing persons
Murder--Investigation
Mythology, Norse
New York (State)--New York--Brooklyn
Norway
Norway--Oslo
Norwegian fiction
Novelists
Orphans
Police
Religious fiction
Sailing
Serial murder investigation
Shark fishing
Street children
Struensee, Johann Friedrich,--greve,
Strøksnes, Morten Andreas,
Sundstøl, Vidar,
Superstition
Sweden
Sweden--Gotland
Tourists
Tourists--Crimes against
Women
Women detectives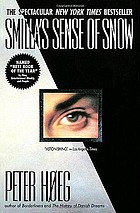 Covers
Alternative Names
David, Felicity 1952-

Hamilton-Nunnally, Tiina-

Hamilton-Nunnally Tiina 1952-....

Nunally, Tiina 1952-

Nunally, Tiina translator

Nunnally, Tiina 1952-

Nunnally Tiina Hamilton- 1952-....

Tiina Nunnally Amerikaans romanschrijfster

Tiina Nunnally novelista estadounidense

Tiina Nunnally novelista estauxunidense

تينا نونالي روائية من الولايات المتحدة الأمريكية

Languages