United States Air Force
Overview
| | |
| --- | --- |
| Works: | 25,991 works in 35,217 publications in 2 languages and 885,235 library holdings |
| Genres: | Periodicals History |
| Roles: | Sponsor, Performer, Editor, Other, Publisher, isb, Translator, Composer, prn, Producer, Illustrator, Funder, Contributor, Photographer, Publishing director |
Most widely held works about United States
more
fewer
Most widely held works by United States
Countering the new terrorism
by
Ian O Lesser
( )
6 editions published between
1998
and 1999 in
English
and held by 2,408 WorldCat member libraries worldwide
The contours of terrorism are changing, and the new terrorism has more diverse sources, motivations, and tactics than the old. It is more lethal, global in reach, and characterized by network forms of organization. Terrorist sponsorship is becoming hazier and "privatized." The August 1998 terrorist bombings of U.S. embassies in Kenya and Tanzania fit in many ways the new mold. The chapters in this book trace the evolution of international terrorism against civilian and U.S. military targets, look ahead to where terrorism is going, and assess how it might be contained. Terrorism and counterterrorism are placed in strategic perspective, including how terrorism might be applied as an asymmetric strategy by less-capable adversaries. The report builds on a existing body of RAND research on terrorism and political violence, and makes extensive use of the RAND-St. Andrews Chronology of International Terrorism
Strategic appraisal : the changing role of information in warfare
by
Zalmay Khalilzad
( )
4 editions published in
1999
in
English
and held by 2,397 WorldCat member libraries worldwide
Advances in information technology have led us to rely on easy communication and readily available information--both in our personal lives and in the life of our nation. For the most part, we have rightly welcomed these changes. But information that is readily available is available to friend and foe alike; a system that relies on communication can become useless if its ability to communicate is interfered with or destroyed. Because this reliance is so general, attacks on the information infrastructure can have widespread effects, both for the military and for society. And such attacks can come from a variety of sources, some difficult or impossible to identify. This, the third volume in the Strategic Appraisal series, draws on the expertise of researchers from across RAND to explore the opportunities and vulnerabilities inherent in the increasing reliance on information technology, looking both at its usefulness to the warrior and the need to protect its usefulness for everyone. The Strategic Appraisal series is intended to review, for a broad audience, issues bearing on national security and defense planning
Mastering the ultimate high ground : next steps in the military uses of space
by
Benjamin S Lambeth
( )
3 editions published in
2003
in
English
and held by 2,153 WorldCat member libraries worldwide
The author assesses the military space challenges that face the Air Force and the nation in light of the findings and recommendations of the congressionally mandated Space Commission, released in January 2001. After reviewing the main milestones in the Air Force's involvement in space since its creation as an independent service in 1947, he examines the circumstances that occasioned the Space Commission's creation, as well as the conceptual and organizational roadblocks that have impeded a more rapid growth of U.S. military space capability. He concludes that the Air Force faces five basic challenges with respect to space: continuing the operational integration of space with the three terrestrial warfighting mediums while ensuring the organizational differentiation of space from Air Force air; effectively wielding its newly granted military space executive-agent status; realizing a transparent DoD-wide budget category for space; showing progress toward fielding a meaningful space control capability while decoupling that progress from any perceived taint of force-application involvement; and making further progress toward developing and nurturing a cadre of skilled space professionalswithin the Air Force
The future security environment in the Middle East : conflict, stability, and political change
by
Nora Bensahel
( )
4 editions published in
2004
in
English
and held by 2,036 WorldCat member libraries worldwide
The security environment in the Middle East has become increasingly complicated during the past decade. This report identifies several important trends that are shaping regional security and identifies their implications for the United States. Many traditional security concerns, such as energy security and the proliferation of weapons of mass destruction, will remain significant factors in the future. However, ongoing domestic changes throughout the region will become increasingly important as well. Issues such as political reform, economic reform, civil-military relations, leadership change, and the information revolution are all affecting regional security dynamics. This report examines each of these issue areas and identifies some of the challenges that they pose for U.S. foreign policy
NATO's air war for Kosovo : a strategic and operational assessment
by
Benjamin S Lambeth
( )
6 editions published in
2001
in
English
and held by 2,029 WorldCat member libraries worldwide
"This book offers a thorough appraisal of Operation Allied Force, NATO's 78-day air war to compel the president of Yugoslavia, Slobodan Milosevic, to end his campaign of "ethnic cleansing" in Kosovo. The author sheds light both on the operation's strengths and on its most salient weaknesses. He outlines the key highlights of the air war and examines the various factors that interacted to induce Milosevic to capitulate when he did. He then explores air power's most critical accomplishments in Operation Allied Force as well as the problems that hindered the operation both in its planning and in its execution. Finally, he assesses Operation Allied Force from a political and strategic perspective, calling attention to those issues that are likely to have the greatest bearing on future military policymaking. The book concludes that the air war, although by no means the only factor responsible for the allies' victory, certainly set the stage for Milosevic's surrender by making it clear that he had little to gain by holding out. It concludes that in the end, Operation Allied Force's most noteworthy distinction may lie in the fact that the allies prevailed despite the myriad impediments they faced."--Rand abstracts
Pakistan : can the United States secure an insecure state?
by
C. Christine Fair
( )
4 editions published in
2010
in
English
and held by 1,997 WorldCat member libraries worldwide
Describing Pakistan's likely future course, this book seeks to inform U.S. efforts to achieve an effective foreign policy strategy toward the country. The book forms an empirical analysis of developments in Pakistan and an assessment of the effectiveness of U.S. policy as of August 2009. Drawing on interviews of elites, polling data, and statistical data on Pakistan's armed forces, the book presents a political and political-military analysis. Primary data and analyses from Pakistanis and international economic organizations are used in the book's demographic and economic analyses. The book assesses Pakistan's own policies, based on similar sources, on government documents, and on the authors' close reading of the assessments of several outside observers. The book also discusses U.S. policy regarding Pakistan, which was based on interviews with U.S. policymakers and on U.S. policy documents. The policy recommendations are based on an assessment of the findings in all these areas. The book concludes with a number of recommendations for the U.S. government and the U.S. Air Force concerning how the United States could forge a broad yet effective relationship with this complicated state. --Publisher description
Special operations forces and elusive enemy ground targets : lessons from Vietnam and the Persian Gulf War
by William Rosenau
( )
4 editions published between
2001
and 2002 in
English
and held by 1,903 WorldCat member libraries worldwide
In the Vietnam War and the Persian Gulf conflict, special operations forces (SOF) conducted reconnaissance operations to locate hidden targets when political and other considerations prevented the deployment of conventional ground units and air power alone was unable to locate and eliminate elusive objectives. In Vietnam, SOF teams crossed the border into Laos to search for truck parks, storage depots, and other assets along the Ho Chi Minh Trail that were obscured by jungle canopy and camouflage. In western Iraq, British and American SOF patrolled vast areas searching for mobile Scud launchers. In both cases, the nature of the terrain combined with adversary countermeasures made it extremely difficult for ground teams to achieve their objectives. There are a number of implications for future operations. Although new technology, such as mini- and micro-unmanned aerial vehicles, may make it easier to teams to reconnoiter wide areas, using SOF in this fashion is unlikely to achieve U.S. objectives. Concerns about casualties and prisoners of war are likely to limit the use of SOF to the most vital national interests. However, unattended ground sensors could play an enhanced role in future operations. Although most will be delivered by air, some will require hand emplacement in difficult enemy terrain, a mission well suited to SOF. SOF in a battle damage assessment role could help ensure that critical targets have been destroyed. Finally, SOF might disable, destroy, or recover nuclear, biological, or chemical weapons
Going global? : U.S. government policy and the defense aerospace industry
by
Mark A Lorell
( )
3 editions published in
2002
in
English
and held by 1,889 WorldCat member libraries worldwide
Since the end of the Cold War, a dramatic decline in overall defense authorizations has led both the U.S. aerospace industry and that of Europe to undergo extensive consolidation -- a trend that has led in turn to a significant growth in cross-border business relationships. Yet while globalization has the potential to increase competition, foster innovation, encourage fair pricing, and promote interoperability among NATO allies, it also poses potential challenges, particularly with regard to the proliferation of advanced U.S.-developed military technologies. Accordingly, this report examines aerospace industry globalization trends with a view toward determining how and to what extent globalization can best be managed to further the U.S. Air Force's economic and political-military objectives while minimizing possible risks. The report confirms that the recent proliferation of cross-border business relationships has significant potential to promote allied standardization while simultaneously reducing costs. At the same time, however, enduring concerns over technology transfer issues, together with the increasing competitiveness of European and other multinational firms, may well undermine standardization efforts by encouraging the formulation of indigenous solutions. The authors conclude that further research is needed to fully clarify the manner in which the Air Force should respond to the continued consolidation and globalization of the aerospace industry
Lean logistics : high-velocity logistics infrastructure and the C-5 Galaxy
by
Timothy L Ramey
( )
2 editions published in
1999
in
English
and held by 1,880 WorldCat member libraries worldwide
"This report considers the effects of radically reducing the time required to move and repair aircraft on operation of the C-5 Galaxy airlift aircraft. It is part of a body of research defining and evaluating the concept of Lean Logistics for the U.S. Air Force. The analysis uses Air Force data to drive simulations of C-5 logistics operations and considers peacetime flying programs. This study finds that a high-velocity infrastructure would provide C-5 performance that is the same as or better than that provided by the current infrastructure across a wide range of conditions and circumstances. A high-velocity infrastructure would require only one-sixth the amount of inventory at one-third the cost of the current infrastructure."--Rand website
Dangerous thresholds : managing escalation in the 21st century
by
Forrest E Morgan
( )
5 editions published in
2008
in
English
and held by 1,879 WorldCat member libraries worldwide
"Escalation is a natural tendency in any form of human competition. When such competition entails military confrontation or war, the pressure to escalate can become intense due to the potential cost of losing contests of deadly force. Cold War-era thinking about escalation focused on the dynamics of bipolar, superpower confrontation and strategies to control it. Today's security environment, however, demands that the United States be prepared for a host of escalatory threats involving not only longstanding nuclear powers, but also new, lesser nuclear powers and irregular adversaries, such as insurgent groups and terrorists. This examination of escalation dynamics and approaches to escalation management draws on historical examples from World War I to the struggle against global jihad. It reveals that, to manage the risks of escalatory chain reactions in future conflicts, military and political leaders will need to understand and dampen the mechanisms of deliberate, accidental, and inadvertent escalation. Informing the analysis are the results of two modified Delphi exercises, which focused on a potential conflict between China and the United States over Taiwan and a potential conflict between states and nonstate actors in the event of a collapse of Pakistan's government."--Jacket
more
fewer
Audience Level
0

1
Kids
General
Special
Audience level: 0.06 (from 0.02 for Singing th ... to 0.29 for The Air Fo ...)
Related Identities
Associated Subjects
Air defenses
Air pilots, Military
Air power
Air warfare
Armed Forces
Armed Forces--Accounting
Armed Forces--Public relations
Armed Forces--Security measures
Armed Forces--Weapons systems
Asia
Astronautics, Military
China
Civilian war casualties
Combatants and noncombatants (International law)
Davis, Benjamin O.,--Jr.,
Diplomatic relations
Generals
Information warfare--Prevention
Iran
Kosovo (Republic)
Kosovo War (Serbia :
Mass media and war
McLanahan, Patrick (Fictitious character)
Military art and science--Automation
Military assistance, American
Military history, Modern
Military operations, Aerial
Military operations, Aerial--American
Military policy
Military relations
National security
North Atlantic Treaty Organization
Operation Allied Force
Persian Gulf War (1991)
Public opinion
Russia
Russia (Federation)
Security, International
Serbia
Space warfare
Space weapons
Strategic aspects of individual places
Terrorism--Prevention
United States
United States.--Air Force
Vietnam War (1961-1975)
War in mass media
War--Moral and ethical aspects
World politics
World politics--Forecasting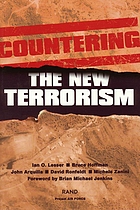 Covers
Alternative Names
United States. Army Air Forces
United States. Department of the Air Force
AF.

AF (Air Force : U.S.)

AF (Air Force, US)

Air Force.

Air Force (Amerikas Savienotās Valstis)

Air Force (Spojené státy americké)

Air Force U.S.

Air Force United States

Air Force (US)

Amerikas Savienotās Valstis. Department of the Air Force. Air Force

Amerikas Savienotās Valstis. Gaisa spēki

Amerikas Savienoto Valstu Gaisa spēki

ASV Gaisa spēki

Estados Unidos Department of the Air Force

États-Unis Air Force (08)

États-Unis Army Air Forces Air Force 08

Etats-Unis. Department of defense. Department of the air force

Etats-Unis. Department of the air force. Air force

Gaisa spēki (Amerikas Savienotās Valstis)

Jungtinės Valstijos Air Force

Sjedinjene Američke Države. Air Force

Spojené státy americké Air Force

Spojené státy americké. Dept. of the Air Force. Air Force

U.S.A.F.

U.S. Air Force

U.S. Air Force Department

U.S. Air Force Recruiting

United States Air Force

United States Department of the Air Force

United States. Department of the Air Force. Air Force

United States Dept. of the Air Force. Air Force

United States F.

United States Usaf

US Air Force.

USAF.

USAF (United States Air Force)

アメリカ合衆国空軍

Languages