United States Air Force
Overview
| | |
| --- | --- |
| Works: | 28,416 works in 39,589 publications in 2 languages and 1,048,158 library holdings |
| Genres: | Periodicals History |
| Roles: | Sponsor, Performer, Editor, Other, Publisher, isb, Composer, Producer, prn, Translator, Illustrator, Funder, Photographer, Organizer of meeting, Contributor, Publishing director |
Most widely held works about United States
more
fewer
Most widely held works by United States
Strategic appraisal : the changing role of information in warfare
by
Zalmay Khalilzad
( )
5 editions published in
1999
in
English
and held by 2,521 WorldCat member libraries worldwide
Advances in information technology have led us to rely on easy communication and readily available information--both in our personal lives and in the life of our nation. For the most part, we have rightly welcomed these changes. But information that is readily available is available to friend and foe alike; a system that relies on communication can become useless if its ability to communicate is interfered with or destroyed. Because this reliance is so general, attacks on the information infrastructure can have widespread effects, both for the military and for society. And such attacks can come from a variety of sources, some difficult or impossible to identify. This, the third volume in the Strategic Appraisal series, draws on the expertise of researchers from across RAND to explore the opportunities and vulnerabilities inherent in the increasing reliance on information technology, looking both at its usefulness to the warrior and the need to protect its usefulness for everyone. The Strategic Appraisal series is intended to review, for a broad audience, issues bearing on national security and defense planning
Countering the new terrorism
by
Ian O Lesser
( )
7 editions published between
1998
and 1999 in
English
and held by 2,421 WorldCat member libraries worldwide
The contours of terrorism are changing, and the new terrorism has more diverse sources, motivations, and tactics than the old. It is more lethal, global in reach, and characterized by network forms of organization. Terrorist sponsorship is becoming hazier and "privatized." The August 1998 terrorist bombings of U.S. embassies in Kenya and Tanzania fit in many ways the new mold. The chapters in this book trace the evolution of international terrorism against civilian and U.S. military targets, look ahead to where terrorism is going, and assess how it might be contained. Terrorism and counterterrorism are placed in strategic perspective, including how terrorism might be applied as an asymmetric strategy by less-capable adversaries. The report builds on a existing body of RAND research on terrorism and political violence, and makes extensive use of the RAND-St. Andrews Chronology of International Terrorism
Mastering the ultimate high ground : next steps in the military uses of space
by
Benjamin S Lambeth
( )
4 editions published in
2003
in
English
and held by 2,227 WorldCat member libraries worldwide
The author assesses the military space challenges that face the Air Force and the nation in light of the findings and recommendations of the congressionally mandated Space Commission, released in January 2001. After reviewing the main milestones in the Air Force's involvement in space since its creation as an independent service in 1947, he examines the circumstances that occasioned the Space Commission's creation, as well as the conceptual and organizational roadblocks that have impeded a more rapid growth of U.S. military space capability. He concludes that the Air Force faces five basic challenges with respect to space: continuing the operational integration of space with the three terrestrial warfighting mediums while ensuring the organizational differentiation of space from Air Force air; effectively wielding its newly granted military space executive-agent status; realizing a transparent DoD-wide budget category for space; showing progress toward fielding a meaningful space control capability while decoupling that progress from any perceived taint of force-application involvement; and making further progress toward developing and nurturing a cadre of skilled space professionals within the Air Force
Pakistan : can the United States secure an insecure state?
by
C. Christine Fair
( )
9 editions published in
2010
in
English
and held by 2,143 WorldCat member libraries worldwide
Describing Pakistan's likely future course, this book seeks to inform U.S. efforts to achieve an effective foreign policy strategy toward the country. The book forms an empirical analysis of developments in Pakistan and an assessment of the effectiveness of U.S. policy as of August 2009. Drawing on interviews of elites, polling data, and statistical data on Pakistan's armed forces, the book presents a political and political-military analysis. Primary data and analyses from Pakistanis and international economic organizations are used in the book's demographic and economic analyses. The book assesses Pakistan's own policies, based on similar sources, on government documents, and on the authors' close reading of the assessments of several outside observers. The book also discusses U.S. policy regarding Pakistan, which was based on interviews with U.S. policymakers and on U.S. policy documents. The policy recommendations are based on an assessment of the findings in all these areas. The book concludes with a number of recommendations for the U.S. government and the U.S. Air Force concerning how the United States could forge a broad yet effective relationship with this complicated state. --Publisher description
NATO's air war for Kosovo : a strategic and operational assessment
by
Benjamin S Lambeth
( )
11 editions published in
2001
in
English
and held by 2,119 WorldCat member libraries worldwide
"This book offers a thorough appraisal of Operation Allied Force, NATO's 78-day air war to compel the president of Yugoslavia, Slobodan Milosevic, to end his campaign of "ethnic cleansing" in Kosovo. The author sheds light both on the operation's strengths and on its most salient weaknesses. He outlines the key highlights of the air war and examines the various factors that interacted to induce Milosevic to capitulate when he did. He then explores air power's most critical accomplishments in Operation Allied Force as well as the problems that hindered the operation both in its planning and in its execution. Finally, he assesses Operation Allied Force from a political and strategic perspective, calling attention to those issues that are likely to have the greatest bearing on future military policymaking. The book concludes that the air war, although by no means the only factor responsible for the allies' victory, certainly set the stage for Milosevic's surrender by making it clear that he had little to gain by holding out. It concludes that in the end, Operation Allied Force's most noteworthy distinction may lie in the fact that the allies prevailed despite the myriad impediments they faced."--Rand abstracts
The future security environment in the Middle East : conflict, stability, and political change
by
Nora Bensahel
( )
6 editions published in
2004
in
English
and held by 2,110 WorldCat member libraries worldwide
The security environment in the Middle East has become increasingly complicated during the past decade. This report identifies several important trends that are shaping regional security and identifies their implications for the United States. Many traditional security concerns, such as energy security and the proliferation of weapons of mass destruction, will remain significant factors in the future. However, ongoing domestic changes throughout the region will become increasingly important as well. Issues such as political reform, economic reform, civil-military relations, leadership change, and the information revolution are all affecting regional security dynamics. This report examines each of these issue areas and identifies some of the challenges that they pose for U.S. foreign policy
Going global? : U.S. government policy and the defense aerospace industry
by
Mark A Lorell
( )
3 editions published in
2002
in
English
and held by 2,057 WorldCat member libraries worldwide
Since the end of the Cold War, a dramatic decline in overall defense authorizations has led both the U.S. aerospace industry and that of Europe to undergo extensive consolidation -- a trend that has led in turn to a significant growth in cross-border business relationships. Yet while globalization has the potential to increase competition, foster innovation, encourage fair pricing, and promote interoperability among NATO allies, it also poses potential challenges, particularly with regard to the proliferation of advanced U.S.-developed military technologies. Accordingly, this report examines a
Assessing Russia's decline : trends and implications for the United States and the U.S. Air Force
by
Olga Oliker
( )
3 editions published in
2002
in
English
and held by 2,019 WorldCat member libraries worldwide
What challenges does today's Russia pose for the U.S. Air Force and the U.S. military as a whole? Certainly Russia cannot present even a fraction of the threat the Soviet monolith posed and for which the United States prepared for decades. Yet, if certain negative trends continue, they may create a new set of dangers that can in some ways prove even more real, and therefore more frightening, than the far-off specter of Russian attack ever was. As a weak state, Russia shares some attributes with "failed" or "failing" states, which the academic literature agrees increase the likelihood of internal and interstate conflict and upheaval. Tracing through the specifics of these processes in Russia reveals a great many additional dangers, both humanitarian and strategic. Moscow's efforts to reassert central control show that much control is already lost, perhaps irretrievably. This is manifested both in center-periphery relations and in the increasing failure of law and order throughout the country, most clearly seen in the increasing institutionalization of corruption and crime. Although Russia's weakened armed forces are unlikely, by temperament and history, to carry out a coup, real concerns exist that the forces may grow less inclined to go along with aspects of government policy, particularly if they are increasingly used as instruments of Internal control as in Chechnya. Moreover, the fact that the Russian military is unlikely to attempt to take power does not mean that it will not seek to increase its influence over policymaking and policy-makers. The uncertainties of military command and control threaten the possibility of accidental (or intentional) nuclear weapon use, while deterioration in the civilian nuclear sector increases the risk of a tragic accident
Dangerous thresholds : managing escalation in the 21st century
by
Forrest E Morgan
( )
7 editions published in
2008
in
English
and held by 2,008 WorldCat member libraries worldwide
"Escalation is a natural tendency in any form of human competition. When such competition entails military confrontation or war, the pressure to escalate can become intense due to the potential cost of losing contests of deadly force. Cold War-era thinking about escalation focused on the dynamics of bipolar, superpower confrontation and strategies to control it. Today's security environment, however, demands that the United States be prepared for a host of escalatory threats involving not only longstanding nuclear powers, but also new, lesser nuclear powers and irregular adversaries, such as insurgent groups and terrorists. This examination of escalation dynamics and approaches to escalation management draws on historical examples from World War I to the struggle against global jihad. It reveals that, to manage the risks of escalatory chain reactions in future conflicts, military and political leaders will need to understand and dampen the mechanisms of deliberate, accidental, and inadvertent escalation. Informing the analysis are the results of two modified Delphi exercises, which focused on a potential conflict between China and the United States over Taiwan and a potential conflict between states and nonstate actors in the event of a collapse of Pakistan's government."--Jacket
more
fewer
Audience Level
0

1
General
Special
Audience level: 0.06 (from 0.02 for The Air Fo ... to 0.26 for The Air Fo ...)
Related Identities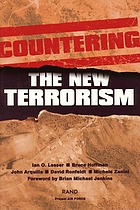 Covers
Alternative Names
United States. Army Air Forces
United States. Department of the Air Force
ABŞ Hərbi Hava Qüvvələri

Aerfhórsa na Stát Aontaithe

AF.

AF (Air force)

AF (Air Force : U.S.)

AF (Air Force, US)

Air Force.

Air Force (Spojené státy americké)

Air Force U.S.

Air Force United States

Air Force (US)

Ajagun Ojúòfurufú Amẹ́ríkà

Ameerika Ühendriikide õhujõud

Amerika Birleşik Devletleri Hava Kuvvetleri

Amerikaanse Lugmag Amerikaanse gewapende magte wat verantwoordelik is vir oorlogvoering in die lug

Ameriketako Estatu Batuetako Aire Armada

Angkatan Udara Amerika Serikat cabang peperangan udara dari militer Amerika Serikat

Angkatan Udaro Amerika Sarikat cabang paparangan udaro dari militer Amerika Sarikat

ASV Gaisa spēki

Awyrlu'r Unol Daleithiau

Az Amerikai Egyesült Államok Légiereje

Bí-kok Khong-kun

Civitatum Foederatarum Americae Aeris Exercitus

Estados Unidos Department of the Air Force

États-Unis Air Force (08)

Etats-Unis Department of defense Department of the air force

Etats-Unis Department of the air force Air force

Feachdan Adhar nan Stàitean Aonaichte

Força Aérea dos Estados Unidos

Força Aérea dos Estados Unidos USAF

Força Aèria dels Estats Units d'Amèrica

Forza Aérea dos Estados Unidos de América

Fuercia Aérea de los Estaos Xuníos

Fuerza Aérea de los Estados Unidos Rama Aerea de las Fuerzas Armadas de los Estados Unidos de América

Hezên esmanî yên Amerîkayê

Jungtinės Valstijos Air Force

Jungtinių Valstijų karinės oro pajėgos

Không quân Hoa Kỳ quân chủng không quân của Lực lượng vũ trang Hoa Kỳ

Letectvo Spojených států amerických složka Ozbrojených sil Spojených států amerických

Ratno zrakoplovstvo SAD-a

Ratno zrakoplovstvo Sjedinjenih Država

Sjedinjene Američke Države. Air Force

Spojené státy americké Air Force

Spojené státy americké. Dept. of the Air Force. Air Force

Stany Zjednoczone. Air Force

Tentera Udara Amerika Syarikat

Tidusiyin tigennawin n Marikan

U.S.A.F.

U.S.A.F. (Air force)

U.S. Air Force.

U.S. Air Force Department

U.S. Air Force Recruiting

United States Air Force

United States Air Force aeronautica militare degli Stati Uniti d'America

United States Air Force Amerikas forente staters luftforsvar

United States Air Force branche aérienne des forces armées des États-Unis

United States Air Force de Amerikaanse luchtmacht

United States Air Force Luftwaffe der Streitkräfte der Vereinigten Staaten von Amerika

United States Air Force siły powietrzne Stanów Zjednoczonych

United States Department of the Air Force

United States. Department of the Air Force. Air Force

United States Dept. of the Air Force. Air Force

United States F.

United States Usaf

Unitit States Air Force aerial warfare service branch o the Unitit States Airmed Forces an ane o the seiven American uniformed services

US Air Force.

USA:s flygvapen

USAF‏

USAF (Air force)

USAF (United States Air Force)

Usona Aerarmeo

Vojno letalstvo Združenih držav Amerike

Yhdysvaltain ilmavoimat Yhdysvaltain asevoimien puolustushaara

Zračne snage SAD-a

Αμερικανική Πολεμική Αεροπορία

АКШ Хәрби-һава көчләре

Америчко ратно ваздухопловство

ваенна-паветраныя сілы ЗША

Вайскова-паветраныя сілы ЗША

Военно-воздушные силы США авиационное подразделение армии США

Военновъздушни сили на Съединените американски щати

Воено воздухопловство на САД

військово-повітряні сили США

Нерӯи ҳавоии Иёлоти Муттаҳидаи Амрико

ԱՄՆ ռազմաօդային ուժեր

אמעריקאנער לופטפלאט

ארצות הברית. צבא. חיל האויר

חיל האוויר של ארצות הברית זרוע האוויר של הכוחות המזוינים של ארצות הברית

القوات الجوية الأمريكية سلاح امريكي

امریکی فضائیہ

امریکی ہوائی فوج

نیروی هوایی ایالات متحده آمریکا شاخهٔ نظامی هوایی نیروهای مسلح ایالات متحدهٔ آمریکا و بزرگ‌ترین نیروی هوایی جهان

संयुक्त राज्य वायुसेना

মার্কিন বিমানবাহিনী

ஐக்கிய அமெரிக்க வான்படை

กองทัพอากาศสหรัฐ

ააშ-იშ ოურდუმე-ოჰეერე ნძალეფი

აშშ-ის სამხედრო-საჰაერო ძალები

미국 공군 미국군의 항공전 군종

미국 국방부 공군

미합중국 공군

アメリカ合衆国空軍

アメリカ空軍 アメリカ合衆国の空軍

美国空军 美軍軍種

Languages