Canadian Corporation for Studies in Religion
Most widely held works about Canadian Corporation for Studies in Religion
Most widely held works by Canadian Corporation for Studies in Religion
Women in God's Army : gender and equality in the early Salvation Army
by
Andrew M Eason
( Book )
10 editions published between
2002
and 2006 in
English
and held by 378 WorldCat member libraries worldwide
The early Salvation Army professed its commitment to sexual equality in ministry and leadership. In fact, its founding constitution proclaimed women had the right to preach and hold any office in the organization. But did they? Women in God's Army is the first study of its kind devoted to the critical analysis of this central claim. It traces the extent to which this egalitarian ideal was realized in the private and public lives of first- and second-generation female Salvationists in Britain and argues that the Salvation Army was found wanting in its overall commitment to women's equality w
Law in religious communities in the Roman period : the debate over Torah and Nomos in post-biblical Judaism and early Christianity
by
Peter Richardson
( Book )
11 editions published between
1991
and 2008 in
English
and held by 328 WorldCat member libraries worldwide
"The role and function of law in religious communities in the Roman period -- especially in Judaism -- has been a key issue among scholars in recent years. This thought-provoking work is the first full-scale attempt to write a historical assessment of the scholarly debate concerning this question, focussing on two closely related religious communities, Judaism and Christianity. By juxtaposing the two religions, a clearer understanding of the developments with respect to torah and nomos in Judaism and early Christianity emerges. This insightful work, placing emphasis on the major figures and both the scholarly lines of development and the appropriate lines for future research, will set the debate in a clearer and more succinct manner. It will serve as a critical point of reference for further discussions." [Back cover]
Whose historical Jesus?
by
William E Arnal
( Book )
10 editions published between
1997
and 2008 in
English
and held by 296 WorldCat member libraries worldwide
Towards an ethics of community : negotiations of difference in a pluralist society
by
James H Olthuis
( Book )
10 editions published between
2000
and 2008 in
English
and held by 220 WorldCat member libraries worldwide
"This collection of significant essays suggests that to truly honour differences in matters of faith and religion we must publicly exercise and celebrate them. The secular/sacred, public/private divisions--long considered sacred in the West--need to be dismantled if Canada (or any nation state) is to develop a genuine mosaic that embraces fundamental differences instead of a melting pot that marginalizes. An ethics of difference starts with a recognition of difference, not as deviance or deficit that threatens but as otherness to connect with, cherish, and celebrate." "The book begins with the suggestion that our inability to come to terms with social plurality is not fundamentally the fault of religious differences, and that a public/private split inadequately deals with matters of basic difference. It then explores how encouraging people to live out their respective faiths may open new possibilities for respectful, honourable, and just negotiations of contemporary dilemmas arising out of the multicultural fabric of Canadian life." "Towards an Ethics of Community introduces readers to some of the most challenging and divisive dilemmas we face in this increasingly pluralistic, postmodern world--issues such as family and domestic violence, Aboriginal rights, homosexuality and public policy, and female genital mutilation. This is a book truly global in scope and significance. Book jacket."--Jacket
Religious rivalries in the early Roman Empire and the rise of Christianity
( Book )
9 editions published between
2006
and 2008 in
English
and held by 213 WorldCat member libraries worldwide
Religious Rivalries in the Early Roman Empire and the Rise of Christianity discusses the diverse cultural destinies of early Christianity, early Judaism, and other ancient religious groups as a question of social rivalry. The book is divided into three main sections. The first section debates the degree to which the category of rivalry adequately names the issue(s) that must be addressed when comparing and contrasting the social "success" of different religious groups in antiquity. The second is a critical assessment of the common modern category of "mission" to describe the inner dynamic o
The call of conscience : French Protestant responses to the Algerian War, 1954-1962
by
Geoffrey Adams
( Book )
10 editions published between
1998
and 2008 in
English
and held by 196 WorldCat member libraries worldwide
"Initially, when the government in Paris responded with force to the November 1, 1954, insurrection of Algerian nationalists, French public opinion offered all but unanimous support. Then it was revealed that hundreds of thousands of Muslims were herded into resettlement camps in Algeria; that Algerians suspected of nationalist sympathies were imprisoned in France; that conscientious objectors were denied their rights; and that a resolution to the conflict, either by force or by peaceful methods, was not forthcoming. When it was proven that the army was guilty of abuses, members of the Protestant minority protested and then laboured to educate their own communities as well as the public at large to the moral and spiritual perils of these actions."--Jacket
Literature as pulpit : the Christian social activism of Nellie L. McClung
by
R. R Warne
( Book )
9 editions published between
1993
and 2008 in
English
and held by 194 WorldCat member libraries worldwide
Nellie L. McClung (1873-1951) was an internationally celebrated feminist and social activist whose success as a platform speaker was legendary. Her earliest notoriety was achieved as a writer, and during her lengthy career she authored four novels, two novellas, three collections of short stories, a two-volume autobiography and various collections of speeches, articles and wartime writing, to a total of sixteen volumes. All this served as a "pulpit" from which McClung could preach her gospel of feminist activism and social transformation. She was convinced that God's intention for Creation wa
more
fewer
Audience Level
0

1
Kids
General
Special
Audience level: 0.22 (from 0.04 for Canadian M ... to 0.79 for L'éthique ...)
Related Identities
Associated Subjects
Aḥmad K̲h̲ān̲, Sayyid,--Sir,
Algeria
Canada
Catholic Church
Chinese--Missions
Christian biography
Christianity
Church history--Primitive and early church
Costa Rica
Difference (Philosophy)
Dreams in literature
Ethics
Exercitia spiritualia (Ignatius, of Loyola, Saint)
France
Great Britain
Historicity of Jesus Christ
Interfaith relations
Jesus Christ
Jewish law--Historiography
Labor movement
Labor--Religious aspects--Christianity
Maudoodi, Syed Abul ʻAla,
McClung, Nellie L.,
Mediterranean Region
Metamorphoses (Apuleius)
Midrash
Pluralism
Political and social views
Protestant churches--Missions
Protestants--Attitudes
Public opinion
Public opinion, French
Religion
Religions
Revolution (Algeria : 1954-1962)
Rhetoric, Ancient
Rhetoric--Religious aspects--Christianity
Romans--Religion
Rome (Empire)
Salvation Army
Secret Gospel according to Mark
Sexism in religion
Social justice
Spiritual exercises
Spirituality--Catholic Church
Talmud
Theology, Doctrinal
Turkey--İzmir
Turkey--Sardis (Extinct city)
Women in the Methodist Church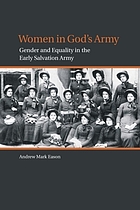 Alternative Names
Corporation for the Publication of Academic Studies in Religion in Canada
Canada Canadian Corporation for Studies in Religion

Canada Corporation for the Publication of Academic Studies in Religion in Canada

Canada Corporation Pour la Publication des Etudes Academiques En Religion Au Canada

Canadian corporation for studies in religion

CCSR.

Corporation Canadienne des Sciences Religieuse

Corporation canadienne des sciences religieuses.

Corporation for Studies in Religion

Corporation for Studies in Religion Canada

Corporation for the Publication of Academic Studies in Religion in Canada

Corporation pour la publication des etudes academiques en religion au Canada

Languages
Covers