Cannadine, David 1950-
Most widely held works about David Cannadine
Most widely held works by David Cannadine
Mellon : an American life
by
David Cannadine
( Book )
22 editions published between
2006
and 2008 in
English
and held by 1,596 WorldCat member libraries worldwide
Chronicles the life of nineteenth and twentieth-century American financier Andrew W. Mellon, examining such aspects as his childhood in Pittsburgh; the building of his fortune; his personal life; his term as Secretary of the Treasury; his tax evasion trial, which ended in a not guilty verdict; and his creation of the National Gallery of Art
The decline and fall of the British aristocracy
by
David Cannadine
( Book )
62 editions published between
1990
and 2005 in
English
and
Italian
and held by 1,574 WorldCat member libraries worldwide
At the outset of the 1870s, the British aristocracy could rightly consider themselves the most fortunate people on earth: they held the lion's share of land, wealth and power in the world's greatest empire. By the end of the 1930s they had lost not only a generation of sons in the First World War, but also much of their prosperity, prestige and political significance. David Cannadine shows how this shift came about and how it was reinforced in the aftermath of the Second World War. Lucidly written and sparkling with wit, The Decline and Fall of the British Aristocracy is a landmark study that dramatically changes our understanding of British social history
Ornamentalism : how the British saw their empire
by
David Cannadine
( Book )
32 editions published between
2001
and 2004 in 3 languages and held by 1,200 WorldCat member libraries worldwide
"David Cannadine looks at the British Empire from a new perspective -- through the eyes of those who created and ruled it -- and offers fresh insight into the driving forces behind the Empire. Arguing against the views of Edward Said and others, Cannadine suggests that the British were guided not so much by race as by class. The British wanted to domesticate the exotic world of their colonies and to reorder the societies they ruled according to an idealized image of their own class hierarchies. In reestablishing the connections between British society and colonial society, Cannadine shows that Imperialists lathed Indians and Africans no more nor less than they loathed the great majority of Englishmen, and were far more willing to work with maharajahs, kings, and chiefs of whatever race than with "sordid" white settlers. Revolted by the triumph of democracy in Britain itself, the Empire's rulers embraced a feudal vision of the colonies which successfully endured until the 1950s."--Jacket
The undivided past : humanity beyond our differences
by
David Cannadine
( Book )
19 editions published between
2013
and 2014 in
English
and
French
and held by 1,001 WorldCat member libraries worldwide
"Investigating the six most salient categories of human identity, difference, and confrontation—religion, nation, class, gender, race, and civilization—David Cannadine questions just how determinative each of them has really been. For while each has motivated people dramatically at particular moments, they have rarely been as pervasive, as divisive, or as important as is suggested by such simplified polarities as "us versus them," "black versus white," or "the clash of civilizations." For most of recorded time, these identities have been more fluid and these differences less unbridgeable than political leaders, media commentators—and some historians—would have us believe. Throughout history, in fact, fruitful conversations have continually taken place across these allegedly impermeable boundaries of identity: the world, as Cannadine shows, has never been simply and starkly divided between any two adversarial solidarities but always an interplay of overlapping constituencies. Yet our public discourse is polarized more than ever around the same simplistic divisions, and Manichean narrative has become the default mode to explain everything that is happening in the world today. With wide-ranging erudition, David Cannadine compellingly argues against the pervasive and pernicious idea that conflict is the inevitable state of human affairs. The Undivided Past is an urgently needed work of history, one that is also about the present—and the future"--amazon.com
Blood, toil, tears and sweat : the speeches of Winston Churchill
by
Winston Churchill
( Book )
13 editions published between
1989
and 1997 in
English
and held by 960 WorldCat member libraries worldwide
Churchill's great wartime speeches are brought together along with a sampling of earlier speeches and a few from his later years
Aspects of aristocracy : grandeur and decline in modern Britain
by
David Cannadine
( Book )
16 editions published between
1994
and 1995 in
English
and held by 781 WorldCat member libraries worldwide
In this stylish and provocative book, the eminent historian David Cannadine brings his characteristic wit and acumen to bear on the British aristocracy, probing behind the legendary escapades and indulgences of aristocrats such as Lord Curzon, the Hon. C.S. Rolls (of Rolls Royce), Winston Churchill, Harold Nicolson, and Vita Sackville-West, and changing our perceptions of them - transforming wastrels into heroes and the self-satisfied into the second-rate. Cannadine begins by investigating the land-owning classes as a whole during the last two hundred years, describing their origins, their habits, their increasing debts, and their involvement with the steam train, the horseless carriage, and the aeroplane. He next focuses on patricians he finds particularly fascinating: Lord Curzon, an unrivalled ceremonial impresario and inventor of traditions; Lord Strickland, part English landowner and part Mediterranean nobleman, who was both an imperial proconsul and prime minister of Malta; and Winston Churchill, whom Cannadine sees as an aristocratic adventurer, a man who was burdened by, more than he benefitted from, his family connections and patrician attitudes. Cannadine then moves from individuals to aristocratic dynasties. He reconstructs the extraordinary financial history of the dukes of Devonshire, narrates the story of the Cozens-Hardys, a Norfolk family who played a remarkably varied part in the life of their county, and offers a controversial reappraisal of the forebears, lives, work, and personalities of Harold Nicolson and Vita Sackville-West - a portrait, notes Cannadine, of more than a marriage. Written with sympathy and irony, devoid of snobbery or nostalgia, and handsomely illustrated, Cannadine's book is sure both to enlighten and delight
What is history now?
by
Edward Hallett Carr
( Book )
26 editions published between
2002
and 2008 in 3 languages and held by 762 WorldCat member libraries worldwide
"E. H. Carr's What is History? was published by Macmillan in 1961. To mark its 40th anniversary, the Institute of Historical Research, together with Palgrave (Macmillan's global academic imprint) and Trinity College, Cambridge, mounted a two-day conference reviewing the state of the discipline. Ten internationally renowned scholars, speaking from a range of historical vantage points, asked - and sought to answer - Carr's question for a new generation of historians: what does it mean to study history at the start of the twenty-first century? The resulting volume will stand alongside Carr's classic, paying tribute to his seminal enquiry while moving the debate into new territory, to ensure its freshness and relevance for a new century of historical study."--Jacket
G.M. Trevelyan : a life in history
by
David Cannadine
( Book )
26 editions published between
1992
and 1997 in 3 languages and held by 757 WorldCat member libraries worldwide
Described by a contemporary as "probably the most widely read historian in the world; perhaps in the history of the world," Trevelyan acted as a public moralist, public teacher and public benefactor, wielding unchallenged cultural authority among the governing and the educated classes of his day for over fifty years. Trevelyn's optimism and secure cultural bearings sorely tested in his own time by two world wars, speak of a lost way of life. He was a member by birth of the aristocracy of privilege and intellect. He was at home in the circles of high politics during the period from the First World War into the age of Churchill. And yet the churning social and cultural currents of the postwar years would erode the peak of influence Trevelyan had attained, creating a far different intellectual landscape. The author, whose great theme is the decline of a self-confident Britain, continues that story here with the focus on Trevelyan. -- from Book Jacket
The rise and fall of class in Britain
by
David Cannadine
( Book )
9 editions published in
1999
in
English
and held by 741 WorldCat member libraries worldwide
"Encompassing social, intellectual, and political history, Cannadine uncovers the meanings of class from Adam Smith to Karl Marx to Margaret Thatcher, showing the key moments in which thinking about class shifted, such as the aftermath of the French Revolution and the rise of the Labour Party in the early twentieth century. He cogently argues that Marxist attempts to view history in terms of class struggle are often as oversimplified as conservative approaches that deny the central place of class in British life. In conclusion, Cannadine considers whether it is possible or desirable to create a "classless society," a pledge made by John Major that has continued to resonate even after the conservative defeat. Until we know what class really means - and has meant - to the British, we cannot seriously address these questions."--Jacket
In Churchill's shadow : confronting the past in modern Britain
by
David Cannadine
( Book )
29 editions published between
2002
and 2004 in
English
and held by 739 WorldCat member libraries worldwide
"In this book David Cannadine reconnects the inhabitants of Britain with just what an odd and interesting a place they really live in. It brings together some of this most brilliant writing on Britain's past, and on the obsession with that past, which continues despite all efforts to shake it off." "Church dominates these pages. As modern Britain's savior, but also as a self consciously Victorian figure from another age, he sums up the strange cross currents of British life. Cannadine is equally compelling on the institutions and individuals who epitomize a realm caught between the past and the present - the National Trust, Gilbert and Sullivan, Ian Fleming, Noel Coward, G.M. Trevelyan, Stanley Baldwin and the iconic Palace of Westminster itself."--Jacket
more
fewer
Audience Level
0

1
Kids
General
Special
Audience level: 0.42 (from 0.01 for Britain in ... to 0.75 for Class in B ...)
Related Identities
Associated Subjects
Aristocracy (Political science)
Aristocracy (Social class)
Bankers
British colonies
Cabinet officers
Cannadine, David,
Churchill, Winston,
Cities and towns
City planning
Civilization
Cultural awareness
Diplomats
Employees
England
England--London
Great Britain
Historians
Historiography
History in mass media
History--Philosophy
Imperialism
Industrialists
Intellectual life
Kings and rulers
Mass media and history
Mellon, Andrew W.--(Andrew William),
Monarchy
National characteristics, British
Nobility
Philanthropists
Politicians
Politics, Practical
Politics and government
Power (Social sciences)
Public opinion
Race awareness
Rites and ceremonies
Social classes
Social conditions
Social mobility
Social sciences
Statesmen
Stone, Lawrence
Trevelyan, George Macaulay,
United States
United States.--Department of the Treasury
Upper class
Urbanization
Urban policy
World history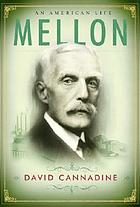 Alternative Names
Cannadine, David N. 1950-

Cannadine, David Nicholas 1950-

David Cannadine historiador británico

David Cannadine historicus uit Engeland

David Cannadine historien britannique

Девід Кеннедайн

ديفيد كانادين، 1950-

캐너다인, 데이비드 1950-

キャナダイン, D.

デイヴィッド・キャナダイン

大卫·康纳汀

Languages
Covers