Wallace, Anthony F. C. 1923-
Most widely held works about Anthony F. C Wallace
more
fewer
Most widely held works by Anthony F. C Wallace
The death and rebirth of the Seneca
by
Anthony F. C Wallace
( Book )
40 editions published between
1070
and 1973 in
English
and
Undetermined
and held by 2,066 WorldCat member libraries worldwide
"This book tells the story of the late colonial and early reservation history of the Seneca Indians, and of the prophet Handsome Lake, his visions, and the moral and religious revitalization of an American Indian society that he and his followers achieved in the years around 1800"--Page vii
Jefferson and the Indians : the tragic fate of the first Americans
by
Anthony F. C Wallace
( Book )
20 editions published between
1999
and 2005 in
English
and held by 1,624 WorldCat member libraries worldwide
Studies Thomas Jefferson's attitudes towards free Native Americans, focusing on his relationships with frontier fighters and Indian agents
Rockdale : the growth of an American village in the early industrial revolution
by
Anthony F. C Wallace
( Book )
42 editions published between
1978
and 2005 in
English
and
French
and held by 1,603 WorldCat member libraries worldwide
"An account of the coming of the machines, the making of a new way of life in the mill hamlets, the triumph of evangelical capitalists over socialists and infidels, and the transformation of the workers into Christian soldiers in a cotton-manufacturing district in Pennsylvania in the years before and during the Civil War."
Culture and personality
by
Anthony F. C Wallace
( Book )
62 editions published between
1961
and 2011 in
English
and
Spanish
and held by 1,538 WorldCat member libraries worldwide
Culture and personality is a brilliant and authoritative presentation of past and present theories of culture and personality. It traces the evolution of culture and the psychology of culture change, and shows the relation between culture and personality patterns. This second edition includes a new chapter on culture and cognition and new material on culture and human nature and on culture change. -- From cover
Religion : an anthropological view
by
Anthony F. C Wallace
( Book )
15 editions published between
1966
and 2013 in
English
and held by 1,195 WorldCat member libraries worldwide
An anthropological view of religion by Anthony F.C. Wallace, including sections on general theories on religion, religion as therapy, and religion as a form of expression
The long, bitter trail : Andrew Jackson and the Indians
by
Anthony F. C Wallace
( Book )
11 editions published between
1993
and 1996 in
English
and
Undetermined
and held by 1,168 WorldCat member libraries worldwide
Few issues in our history have proved as shameful as the white man's long conflict with Native Americans. The Indian Removal Act passed by Congress in 1830 was actively fostered by President Andrew Jackson. It called for eastern Indians to relocate west of the Mississippi River to the Oklahoma Territory - an early example of our government's racist policies. Anthony F.C. Wallace deals briefly with Indians of the Northeast, but focuses on the Five Civilized Tribes of the Southeast - Cherokees, Creeks, Choctaws, Chickasaws, and Seminoles, whose ancestral lands were coveted by white settlers to meet exploding domestic and international demands for cotton. Andrew Jackson, Indian fighter and crafty negotiator, is at the book's center. He lived in an age dominated by self-serving moralists and untenable theories of Indians as savage, nomadic hunters who had to be either "civilized" or moved from the white man's path for their own good. The Indian removals in the 1830s over the Trail of Tears that led west culminated in tragedy for the Indians
Tuscarora : a history
by
Anthony F. C Wallace
( )
8 editions published in
2012
in
English
and
Undetermined
and held by 1,096 WorldCat member libraries worldwide
"[This] is the ... history of the small Iroquois Indian reservation community just north of Niagara Falls in western New York. The Tuscaroras consider themselves to be a sovereign nation, independent of the United States and the State of New York. They have preserved a system of social organization and ideal public values, along with the Council Of Chiefs nominated by the clan matrons. ... Wallace follows their story of overcoming war and loss of population,migration from North Carolina in the 1700s, the emotional trauma and social disorders resulting from discrimination and abusive conditions in residential boarding schools, and successful [adaptation] to urban industrial society. ..."--Back cover
St. Clair : a nineteenth-century coal town's experience with a disaster-prone industry
by
Anthony F. C Wallace
( Book )
15 editions published between
1987
and 2013 in
English
and held by 908 WorldCat member libraries worldwide
Located near the southern edge of the Pennsylvania anthracite, the town of St. Clair in the early half of the 19th century seemed to be perfectly situated to provide fuel to the iron and steel industry that was the heart of the Industrial Revolution in America. It was a time of unprecedented promise and possibility for the region, and yet, in the years between 1830 and 1880, only grandiose illusions flourished there. St. Clair itself succumbed early on to a devastating economic blight, one that would in time affect anthracite mining everywhere. In this dramatic work of social history, Anthony F.C. Wallace re-creates St. Clair in those years when expectations collided with reality, when the coal trade was in chronic distress, exacerbated by the epic battles between the forces of labor and capital. As he did in his Bancroft Prize-winning Rockdale, Wallace uses public records and private papers to reconstruct the operation of an anthracite colliery and the life of a working-man's town totally dependent upon it. He describes the labor hierarchy of the collieries, the communal spirit that sprang up in the outlying mine patches, the polyglot immigrant life in the taverns and churchs, and the workingmen's societies that provided identity to the miners and gave relief to families in distress. He examines the birth of the first effective miners' union and documents the escalating antagonism between Irish immigrant workers'mostly Catholic'and the Protestant middle classes who owned the collieries. Wallace reveals the blindness, greed, and self-congratulation of the mine owners and operators. These "heroes" of the entrepreneurial wars disregarded geologists' warnings that the coal seams south of St. Clair were virtually inaccessible and, at best, extremely costly to mine, and then blamed their economic woes on the lack of a high tariff on imported British iron. To cut costs, they ignored the most basic and safety engineering practices and then blamed "the careless miner" and "Irish hooligans" for the catastrophic accidents that resulted. In thrall to a great dream of wealth and power, they plunged ahead to bankruptcy while the miners paid with their lives. St. Clair is a rich and illuminating work of scholarship'an engrossing portrait of a disaster-prone industry (a portrait that stands as a sober warning to the nuclear-power industry) and of the tragic hubris of a ruling class that brough ruin upon a Pennsylvania coal town at a crucial moment in its history
King of the Delawares: Teedyuscung, 1700-1763
by
Anthony F. C Wallace
( Book )
27 editions published between
1949
and 1990 in
English
and
Undetermined
and held by 690 WorldCat member libraries worldwide
Teedyuscung's unhappy story reveals much about the history and fate of the Indians who originally inhabited the land that became Pennsylvania. His personal history testifies to the changes wrought in the Indians' lives by their encounter with Europeans. Teedyuscung was born among Delaware Indians who lived near modern Trenton, New Jersey, in close contact with colonial society. Like many of his kin and neighbors, Teedyuscung grew up wearing European clothing and relying on iron axes and knives and other European-made goods for daily tasks. He learned to speak some English, converted to Christianity, and lived briefly in a missionary village on the Lehigh River. By the time Teedyuscung proclaimed himself "King of the Delawares," the pressures of the fur trade, missionary activity, and colonial settlement had soured European-Indian relations in Pennsylvania
more
fewer
Audience Level
0

1
Kids
General
Special
Audience level: 0.33 (from 0.09 for Tuscarora ... to 0.87 for Papers, 16 ...)
Associated Subjects
Anthropology
Art and anthropology
Art criticism
Black Hawk War (1832)
Coal miners
Coal mines and mining
Cognition and culture
Cotton trade
Dakota Indians
Dakota Indians--Religion
Delaware Indians
Delaware Indians--Kings and rulers
Disasters--Psychological aspects
Ethnology
Ethnopsychology
Ghost dance
Handsome Lake,
Indian Removal (1813-1903)
Indians
Indians, Treatment of
Indians of North America--Government relations
Indians of North America--Social conditions
Indian Wars (Dakota : 1890-1891)
Industrial revolution
Industries
Jackson, Andrew,
Jefferson, Thomas,
Nativistic movements
Navajo art
New Atlantis (Bacon, Francis)
North America
Pennsylvania
Pennsylvania--Rockdale
Pennsylvania--Saint Clair (Schuylkill County)
Personality and culture
Political and social views
Politics and government
Race relations
Relations with Indians
Religion
Rorschach Test
Seneca Indians
Social change
Social conditions
Technological innovations--Social aspects
Teedyuscung,--Delaware chief,
Tornadoes--Psychological aspects
Tuscarora Indians
United States
Wallace, Anthony F. C.,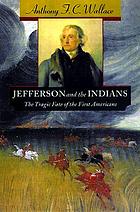 Covers
Alternative Names
Anthony F. C. Wallace anthropologue

Anthony F. C. Wallace Canadees antropoloog (1923-2015)

Anthony F. C. Wallace Canadian anthropologist

Anthony Francis Clarke Wallace kanadisch-amerikanischer Anthropologe

Wallace, A. F.

Wallace, A. F. C. 1923-

Wallace, A. F. C. (Anthony F. C.), 1923-

Wallace, Anthony F.

Wallace, Anthony F. 1923-

Wallace, Anthony Francis Clarke 1923-

월러스, 앤서니 F. C. 1923-

Languages