Poussin, Nicolas 1594?-1665
Overview
| | |
| --- | --- |
| Works: | 1,992 works in 3,794 publications in 9 languages and 39,169 library holdings |
| Genres: | Criticism, interpretation, etc Exhibition catalogs Biography Catalogues raisonnés Catalogs Allegories Art Conference papers and proceedings Records and correspondence |
| Roles: | Author, Illustrator, Inventor, Artist, Editor, Other, Bibliographic antecedent, Honoree, Dedicatee, Creator, 901, Composer, Contributor, Performer |
| Classifications: | ND553.P8, 759.4 |
Most widely held works about Nicolas Poussin
more
fewer
Most widely held works by Nicolas Poussin
Nicolas Poussin
by
Anthony Blunt
( Book )
11 editions published in
1967
in
English
and held by 924 WorldCat member libraries worldwide
Nicolas Poussin : a new approach
by
Walter Friedlaender
( Book )
7 editions published between
1964
and 1970 in
English
and
Undetermined
and held by 840 WorldCat member libraries worldwide
Biography and critique of the 17th century French master
Nicolas Poussin : dialectics of painting
by
Oskar Bätschmann
( Book )
8 editions published between
1982
and 1999 in
English
and
German
and held by 553 WorldCat member libraries worldwide
Om den franske maler Nicolas Poussin, der levede 1594-1665
Nicolas Poussin
by
Alain Mérot
( Book )
10 editions published in
1990
in
English
and
German
and held by 551 WorldCat member libraries worldwide
Poussin's paintings : a study in art-historical methodology
by
David Carrier
( Book )
2 editions published between
1992
and 1993 in
English
and held by 442 WorldCat member libraries worldwide
Employing the methodologies of the new art history as well as some tools provided by poststructuralism historiography, and analytic philosophy, Poussin's Paintings offers a novel approach to the art of Poussin. David Carrier begins with a comprehensive analysis of Poussin's self-portraits, which provides the starting point for a critical discussion of the traditional strategies of Poussin scholarship and for an evaluation of the status of this artist. Carrier shows that Poussin can be properly understood only by seeing how his visual and political culture differs from others. Carrier examines the traditional approaches of Poussin scholars, noting the limitations of their views and showing how they not only shape our image of the artist but also restrict our ability to properly grasp his concerns. Carrier also considers the important conceptual claims of connoisseurs and reveals how their work invokes an implicit theory of Poussin's development. Carrier then focuses on a group of paintings concerned with erotic themes, demonstrating the inadequacy of traditional accounts of these pictures. He extends his analysis to a discussion of Poussin's landscapes, which have a different and more important place in his development than the older accounts claim. Carrier places Poussin within the artistic and political culture of seventeenth-century Rome. He asserts that artists of the time were concerned with the problem of belatedness and that Poussin attempted to return to the tradition of the High Renaissance, reworking images from that tradition in response to his own visual culture. Carrier argues that Poussin's art is thus best understood as a response to the setting for baroque art, and he relates Poussin's work to the later tradition of French history painting
Sublime Poussin
by
Louis Marin
( Book )
7 editions published between
1995
and 2000 in 3 languages and held by 430 WorldCat member libraries worldwide
Louis Marin considered the paintings and the writings of Nicolas Poussin (1594-1665), painter and theoretician of painting, an enduring source of inspiration. Since Marin did not live to write his proposed book on Poussin, the ten major essays in this volume will remain his definitive statement on the painter who inspired his most eloquent and probing commentary. At the center of Marin's inquiry into Poussins art are the theory and practice of "reading" paintings. Rather than explicate Poussin's work through systematic textual and iconographic analysis, he sets out to explore a cluster of speculative questions about the meaning of pictorial art: Can painting be a discourse? If so, how can that discourse be deciphered?
Lettres et propos sur l'art
by
Nicolas Poussin
( Book )
31 editions published between
1964
and 2014 in
French
and
Undetermined
and held by 400 WorldCat member libraries worldwide
Poussin and the poetics of painting : pictorial narrative and the Legacy of Tasso
by
Jonathan Unglaub
( Book )
9 editions published between
2005
and 2014 in
English
and held by 296 WorldCat member libraries worldwide
"Poussin and the Poetics of Painting examines how Poussin cultivated a poetics of painting from the literary culture of his own time, and especially through his response to the work of Torquato Tasso. Tasso's poetic discourses were the most important source for Poussin's theory of painting. The poet's ideas on artistic imitation, novelty, and plot structure and unity, which are exemplified in his epic La Gerusalemme liberata, proved to be fundamental to the artist's conception of narrative painting, culminating in the Israelites Gathering Manna. In the paintings after the Gerusalemme, Poussin does not merely illustrate Tasso's verse, but cultivates pictorial means to refashion the poet's metaphors of desire. The interplay of poetic and painterly imagery also animates Poussin's Ovidian masterpieces, the Echo and Narcissus and the Realm of Flora. Offering new interpretations of these works, this book also investigates Poussin's larger literary culture and how this context illuminates the artist's response to contemporary poetic texts, especially in his mythological paintings."--Jacket
more
fewer
Audience Level
0

1
Kids
General
Special
Audience level: 0.51 (from 0.14 for Museum mas ... to 0.83 for Nicolas Po ...)
Related Identities
Associated Subjects
Arcadia in art
Art
Art, Baroque
Art, Dutch
Art, European
Art, Flemish
Art, French
Art, German
Art, Italian
Art, Medieval
Art, Modern
Art appreciation
Art museums
Boucher, François,
Caravaggio, Michelangelo Merisi da,
Carracci, Annibale,
Cézanne, Paul,
Chardin, Jean Baptiste Siméon,
Classicism in art
David, Jacques Louis,
Delacroix, Eugène,
Drawing, French
Fragonard, Jean-Honoré,
France
France--Paris
Friendship
Homes
Influence (Literary, artistic, etc.)
Ingres, Jean-Auguste-Dominique,
Italy
Italy--Rome
Landscape painting
Landscapes in art
La Tour, Georges du Mesnil de,
Le Nain, Louis,
Leonardo,--da Vinci,
Lorrain, Claude,
Musée du Louvre
Narrative painting, French
Nature (Aesthetics)
Painters
Painting--Philosophy
Painting--Psychological aspects
Poussin, Nicolas,
Raphael,
Rembrandt Harmenszoon van Rijn,
Rubens, Peter Paul,
Semiotics
Vermeer, Johannes,
Watteau, Antoine,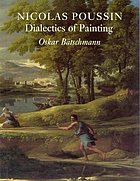 Covers
Alternative Names
Bossing

Busseng

Bussien

Bussing

el Tusino

le Poussin

Le Poussin Nicolas

Mons. Poussin

Monsieur Pusino

Monsù Nicolò Posino

Monsù Poesi

Monsu Poison

Monsù Posez

Monsù Posi

Monsù Posin

Monsu Posini

Monsù Posino

Monsu Possin

Monsù Possini

Monsù Possino

Monsù Poussian

Monsù Pozzino

Monsu Pusin

Monsù Pusini

Monsu Pusino

monsù Pussino

Munsu Nicollo

munsu Pusino francese

musu pusi

N.c. Poussin

N. of Pusin

N. P. Poussin

N. Paussin

N. Pouissin

N. Pousijn

N. Pousin

N. Poußin

N. Pousssin

N. Pusino

N. Pussino

Nic Pausin

Nic. Poussin

Niccol Pusini

Niccola Posino

Niccola Pussino

Niccolo

Niccolo Posino

Niccolò Possini

Niccolo Possino

Niccolo Pousin

Niccolo Poussin

Niccolò Pusini

Niccolò Pusino

Niccolo Pussini

Niccolò Pussino

Niccolò Putino

Nich. Poussin

Nichls. Poussin

Nichola

Nichola Poussin

Nicholas Poussin

Nicholo Poussin

Nichs. Poussin

Nico. Poussin

Nicol. Poussin

Nicola Posini

Nicola Poussain

Nicola Poussin

Nicola Pusino

Nicolaas Poussin

Nicolaes Poussin

Nicolaes Poussyn

Nicolai Pousin

Nicolai Poussin

Nicolao Gia Possin

Nicolao Pussino

Nicolas Le Poussin

Nicolas Pouissin

Nicolas Poulsin

Nicolas-Poussin

Nicolas Poussin 1594-1665

Nicolas Poussin franca pentristo

Nicolas Poussin francia festő

Nicolas Poussin Frans kunstschilder

Nicolas Poussin French painter

Nicolas Poussin Maler

Nicolas Poussin peintre français

Nicolas Poussin Phransiya jacha marka yäpa llimphyiri

Nicolas Poussin pictor francez

Nicolas Poussin piktor francez

Nicolas Poussin pintor francês

Nicolas Poussin pittore francese

Nicolas Poussin Prantsusmaa maalikunstnik

Nicolas Poussin Ransiya mama llaqtayuq llimphiq

Nicolas Pussino

Nicolaus Poussin

Nicolaus Poussing

Nicoli Posini

Nicoli Poussin

Nicolo

Nicolo Posini

Nicolò Posino

Nicolo Possini

Nicolo Possino

Nicolò Pousin

Nicolò Pousino

Nicolò Poussin

Nicolò Poussino

Nicolò Pusin

Nicolò Pusini

Nicolo Pusino

Nicolo Pussin

Nicolò Pussin pittor francese

Nicolò Pussini

Nicolò Pussino

nik. poussin

Nikola Pusenas

Nikolā Pusēns

Nikola Pussen

Nikolaas Poussin

Nikolaes Poussin

Nikolaes Poussyn

Nikolas Poussin

nikolaus poussin

Nikora Pussan 1594-1665

Ns. Poussin

Pausin

Paussin

Paussin, Nicolas

Pocijn

Poersijn

Poesi, Nicolas

Poison

Poison, Nicolas

Ponssin

Posi

Posi, Nicolas

Posini

Posini, Nicolas

Posino

Possano

Possene

possin

Possini

Possini, Nicolas

Possino

Possino, Niccolo

Possino, Niccolo 1594-1665

Possino, Nicolas

Possyne

Poufon

Poufon, Nicolas

Pousan

Pousan, Nicolas

Pousien

Pousien, Nicolas

Pousijn

Pousijn, Nicolas

Pousin

Pousin, Nicolas

Pousine

Pousino

Poussain

Poussan

Poussein

Poussen

Poussen, Nicolas

Poussijn

Poussijn, Nicolas

Poussin.

poussin, n.

Poussin, N. 1594-1665

Poussin, Nic.

Poussin, Niccolò 1594-1665

Poussin, Nichola

Poussin, Nicholas

poussin nicolas

Poussin Nicolas 1594-1665

Poussin, Nicolo

Poussin, Nicolo 1594-1665

Poussin, Nicolo, French

Poussine

Poussini

Poussino

Poussino, Nicolas

Poussinus, Nicolaus

Poussinus, Nicolaus 1594-1665

Poussn

Poussn, Nicolas

Pousssin

Poussyn

Poysing

Pozzino

Pozzino, Nicolas

Puglino

Puisson

Puisson, Nicolas

Pusan, Niḳolah

Pusan, Niḳolah 1594?-1665

Pusen

Pusēns, Nikolā, 1594?-1665

Pusini

Pusino

Pusino, Nicolas

Pussen, Nikola.

Pussen, Nikola 1594?-1665

Pussin

Pussin, Nicolo 1594-1665

Pussing

Pussino

Pussino Figurista

Pussino, Nicolo

Pussino, Nicolo 1594-1665

V. Poussin

W. Poussin

Νικολά Πουσέν Γάλλος ζωγράφος

Никола Пусен

Никола Пуссен французский художник

Нікала Пусэн

Нікаля Пусэн

Ніколя Пуссен

Ніколя Пуссен французький живописець

Пуссен, Никола

Пуссен, Никола французский художник

Նիկոլա Պուսեն

Նիկոլա Պուսեն ֆրանսիացի նկարիչ

ניקולא פוסן

ניקולא פוסן צייר צרפתי

פוסן, ניקולה 1594-1665

نيكولا بوسان

نيكولا بوسان رسام فرنسي

نیکولا پوسن هنرمند و نقاش فرانسوی

निकोलस पुस्सिन

நிக்கோலா போசின்

നിക്കോളാസ് പൗസിൻ

นีกอลา ปูแซ็ง

ნიკოლა პუსენი

니콜라 푸생

ニコラ・プッサン 1594-1665

ニコラ・プッサン フランスの画家

プッサン

尼古拉·普桑

Languages