Olson, Storrs L.
Most widely held works by Storrs L Olson
An odyssey in print : adventures in the Smithsonian Libraries
by
Smithsonian Institution
( Book )
9 editions published in
2002
in
English
and held by 539 WorldCat member libraries worldwide
"Situated at the center of the world's largest museum complex, the Smithsonian Institution Libraries links the twenty-two libraries that support Smithsonian museums and research centers into one system encompassing 1.5 million books and manuscripts. The expansive collection includes many rare and unusual works equal to the celebrated art and artifacts of the Smithsonian's museums." "This illustrated accompaniment to a new Smithsonian Libraries exhibition of the same name provides a three-part expedition through the collection. The first presents works such as a 1511 edition of Ptolemy's Liber geographiae (Book of geography) and the pop-up book Buck Rogers, 25th Century, featuring Buddy and Allura in "Strange Adventures in the Spider Ship" to illustrate how the world has been imagined, seen, and recorded by Europeans and Americans. The second journey explores how scientists have extended our understanding of the world, and includes a 1641 edition of Galileo's Systema cosmicum (System of the world) and a copy of Walden inscribed by Henry David Thoreau to Spencer Baird, then assistant secretary of the newly founded Smithsonian Institution. The final section journeys through the imaginations of artists, architects, and book designers, presenting among many pictorially rich selections a 1535 edition of Albrecht Durer's Institutionum geometricarum (Geometric instruction) and Doxford Opposed Piston Oil Engine, a paper-and-board pamphlet with movable pistons and levers from 1922"--Jacket
Avian paleontology at the close of the 20th century : proceedings of the 4th International Meeting of the Society of Avian Paleontology and Evolution, Washington, D.C., 4-7 June 1996
by
Society of Avian Paleontology and Evolution
( Book )
15 editions published in
1999
in
English
and held by 465 WorldCat member libraries worldwide
The 32 papers collected herein reflect the great diversity and interest that the study of fossil birds has generated in recent years. The first seven papers (Mourer-Chauvir et al., Worthy and Jouventin, Segu and Alcover, Steadman and Hilgartner, Millener, Worthy, Pavia) relate to late Quaternary birds from islands, where human intervention in the last few thousand years has caused many heretofore unrecorded extinctions. Three papers on Quaternary avifaunas of continental Europe deal with distributional changes and cultural use of birds by humans in Siberia (Potapova and Panteleyev), the utility of patterns of seabird distribution in determining former marine climatic conditions (Tyrberg), and temporal changes in morphology of ptarmigans (Lagopus) through the late Pleistocene (Stewart). Three papers deal with late Cenozoic raptors (Campbell et al., Tambussi and Noriega, Emslie and Czaplewski). New genera from Paleogene deposits are described by Boles and Ivison, Karhu, and Peters. Five papers deal with ancient waterfowl. Alvarenga describes the first fossil screamer (Anhimidae) from the Oligocene of Brazil. Olson provides the first fossil records of the Anseranatidae, with the description of a new species from the early Eocene of England, which is referred to Anatalavis from the Paleocene/Cretaceous of New Jersey. Ericson provides the means to distiguish Eocene fossils of the duck-like Presbyornis from the flamingo-like Juncitarsus and gives new records of the latter. Benson shows that the Paleocene Presbyornis isoni once ranged from Maryland to North Dakota, and he gives records of other Paleocene birds from North Dakota. Hope names a new, larger species of Graculavus, extending the range of the genus from New Jersey to the Cretaceous of Wyoming.The early history and evolution of birds receives great attention. Dzerzhinsky expands upon the significance of cranial morphology in paleognathous birds. Kurochkin relates the early Cretaceous genus Ambiortus to the Chinese Otogornis, which are supposed to be on a line with modern birds, as opposed to the Enantiornithes. Bochenski uses paleogeography to suggest that the Enantiornithes must antedate Archaeopteryx. Zhou and Martin show that the manus of Archaeopteryx is more bird-like than previously realized. Martin and Stewart use bird teeth to argue against dinosaurian origins for Aves, whereas Elzanowski diverges on various aspects of dinosaurian cranial morphology and that of early birds that may have evolutionary significance. Witmer, Chiappe, and Goslow present summaries of three sessions of a roundtable discussion on avian origins, early evolution of birds, and the origins of flight, which was held on June 7, the last day of the meeting, and which covered much controversial territory
The cretaceous birds of New Jersey
by
Storrs L Olson
( Book )
15 editions published in
1987
in
English
and held by 400 WorldCat member libraries worldwide
This is a revision of the fossil birds from Late Cretaceous (Maastrichtian; Hornerstown and Navesink formations) deposits in New Jersey. Material of previously named taxa, described over a century ago, is augmented by more recently collected specimens from a new locality at the Inversand Company marl pits near Sewell, Gloucester County. With about 8 genera and 9 species, this is the most diverse Cretaceous avifauna yet known. Most species belong to a group of primitive Charadriiformes resembling in limb morphology the fossil family Presbyornithidae and the living family Burhinidae. These are tentatively referred to the form family Graculavidae Frbringer, 1888, with its provisional synonyms Palaeotringinae Wetmore, 1940; Telmatornithidae Cracraft, 1972, and Laornithidae Cracraft, 1972. The species included are: Graculavus velox Marsh, 1872; Telmatornis priscus Marsh, 1870 (synonyms: Telmatornis affinis Marsh, 1870; Graculavus pumilus Marsh, 1872; Palaeotringa vetus Marsh, 1870); Anatalavis rex (Shufeldt, 1915); Laornis edvardsianus Marsh, 1870; Palaeotringa littoralis Marsh, 1870; P. vagans Marsh, 1872; and an undescribed genus and species probably different from any of the preceding. Anatalavis is proposed as a new genus for Telmatornis rex Shufeldt, 1915. A new family, genus, and species (Tytthostonychidae, Tytthostonyx glauconiticus) is proposed for a humerus showing similarities to the Pelecaniformes and Procellariiformes and tentatively referred to the latter, along with an ulna of a much smaller species. The species in this fauna appear to be part of the modern radiation of neognathous birds, but none can be referred to modern families
Collected papers in avian paleontology honoring the 90th birthday of Alexander Wetmore
( Book )
3 editions published in
1976
in
English
and held by 390 WorldCat member libraries worldwide
Eighteen papers covering diverse aspects of avian paleontologyfrom the earliest known bird to extinct species found in Indian middensare collected here to honor the 90th birthday of Alexander Wetmore. These are preceded by an appraisal of the current state of avian paleontology and of Alexander Wetmore's influence on it, including a bibliography of his publications in this field. John H. Ostrom analyzes the hypothetical steps in the origin of flight between Archaeopteryx and modern birds. Philip D. Gingerich confirms that Ichthyornis and Hesperornis did indeed bear teeth, that the palate in Hesperornis is paleognathous, and that these Cretaceous toothed birds appear to occupy a position intermediate between dinosaurs and modern birds. Larry D. Martin and James Tate, Jr. describe the skeleton of the Cretaceous diving bird Baptornis advenus and conclude that the Baptornithidae belong in the Hesperornithiformes, but are less specialized than Hesperornis. Pierce Brodkorb describes the first known Cretaceous land bird as forming a new order possibly ancestral to the Coraciiformes and Piciformes. E.N. Kurochkin summarizes the distribution and paleoecology of the Paleogene birds of Asia, with particular emphasis on the evolution of the gruiform families Eogruidae and Ergilornithidae. Pat Vickers Rich and David J. Bohaska describe the earliest known owl from Paleocene deposits in Colorado. Alan Feduccia transfers the Eocene genus Neanis from the Passeriformes to the Piciformes and he and Larry D. Martin go on to refer this and four other genera to a new family of Piciformes, concluding that these were the dominant perching land birds of the Eocene of North America. Storrs L. Olson describes a new species of Todidae from the Oligocene of Wyoming and refers the genus Protornis from the Oligocene of Switzerland to the Momotidae, concluding that the New World Coraciiformes originated in the Old World. Charles T. Collins describes two new species of the Eo-Oligocene genus Aegialornis and presents evidence that the Aegialornithidae should be referred to the Caprimulgiformes rather than to the Apodiformes, although they might be ancestral to the swifts. In the following paper he shows that the earliest known true swifts (Apodidae) are three nominal forms from the Lower Miocene of France which prove to be but a single species of Cypseloides, a modern genus belonging to a primitive subfamily now restricted to the New World. Stuart L. Warter describes a new osprey from the Miocene of California to provide the earliest certain occurrence of the family Pandionidae and he treats functional aspects of the evolution of the wing in Pandion. Hildegarde Howard describes a new species of flightless mancalline auk, also from the Miocene of California, which is temporally and morphologically intermediate between Praemancalla lagunensis and the species of Mancalla. Robert W. Storer analyzes Pleistocene fossils of pied-billed grebes, synonymizing Podilymbus magnus Shufeldt with modern P. podiceps and describing a new species from peninsular Florida. Kenneth E. Campbell, Jr., lists 53 species of birds, including new species of Buteo and Oreopholus, from a Pleistocene deposit in southwestern Ecuador and compares this with a fauna of similar age from northwestern Peru, both of which indicate more humid conditions in the past. Oscar Arredondo summarizes aspects of the morphology, evolution, and ecology of the gigantic owls, eagles, and vultures recently discovered in Pleistocene deposits in Cuba. Joel Cracraft analyzes variation in the moas of New Zealand, reduces the number of species recognized to 13, and suggests that several species pairs represent examples of sexual size dimorphism. G. Victor Morejohn reports remains of the extinct flightless duck Chendytes lawi, previously known only from Pleistocene deposits, from Indian middens in northern California and concludes that the species became extinct through human agency less than 3800 years ago
Fossil birds from the Oligocene Jebel Qatrani Formation, Fayum Province, Egypt
by
D. Tab Rasmussen
( Book )
13 editions published in
1987
in
English
and held by 385 WorldCat member libraries worldwide
Fossils from fluvial deposits of early Oligocene age in Egypt document the earliest known diverse avifauna from Africa, comprising at least 13 families and 18 species. Included are the oldest fossil records of the Musophagidae (turacos), Pandionidae (ospreys), Jacanidae (jacanas), and Balaenicipitidae (shoebilled storks). Other families represented are the Accipitridae (hawks and eagles), Rallidae (rails), Gruidae (cranes), Phoenicopteridae (flamingos), Ardeidae (herons), Ciconiidae (storks), and Phalacrocoracidae (cormorants). A highly distinctive rostrum is described as a new family, Xenerodiopidae, probably most closely related to herons. A humerus lacking the distal end is tentatively referred to the same family. Two new genera and three species of large to very large jacanas are described from the distal ends of tarsometatarsi. This Oligocene avifauna resembles that of modern tropical African assemblages. The habitat preferences of the constituent species of birds indicate a tropical, swampy, vegetation-choked, fresh-water environment at the time of deposition
A Lower Eocene frigatebird from the Green River formation of Wyoming (Pelecaniformes, Fregatidae)
by
Storrs L Olson
( Book )
5 editions published in
1977
in
English
and held by 371 WorldCat member libraries worldwide
A new subfamily, Limnofregatinae, is erected for the first known Tertiary specimens of the pelecaniform family Fregatidae. These are described as a new genus and species, Limnofregata azygosternon. The holotype is a nearly complete skeleton with feather impressions. Two additional specimens, consisting of a partial skeleton and a fragment of ulna, are referred to the same species. All are from freshwater lake deposits in the Lower Eocene Green River Formation of Wyoming, which are roughly 50 million years old. The principal differences between Limnofregata and modern frigatebirds (Fregata) are seen in its shorter and less hooked rostrum, proportionately shorter wings and longer hindlimb, in the lack of fusion in the pectoral girdle, and in the lack of extensive pneumatization of the skeleton. The fossilform is, nevertheless, well advanced along the lines of modern frigatebirds and nothing in its morphology seems to preclude its being ancestral to Fregata. The fossil provides additional support for placing the suborder Fregatae between the more primitive tropicbirds (suborder Phaethontes) and the members of the suborder Pelecani. Frigatebirds in the early Tertiary evidently occupied different habitats or a wider range of habitats than the modern forms and have only subsequently been restricted to a purely oceanic environment
more
fewer
Audience Level
0

1
Kids
General
Special
Audience level: 0.52 (from 0.37 for An odyssey ... to 0.66 for Descriptio ...)
Related Identities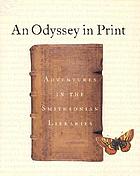 Covers
Alternative Names
Olson, Storrs Lovejoy.

Olson, Storrs Lovejoy 1944-

Storrs L. Olson

Storrs L. Olson American biologist and ornithologist

Storrs L. Olson Amerikaans paleontoloog

Storrs L. Olson ornithologue américain

Storrs Lovejoy Olson US-amerikanischer Paläontologe und Ornithologe

Storrs Olson

Storrs Olson biologo e ornitologo statunitense

Олсон, Сторрс Лавджой

סטורס ל. אולסון אורניתולוג אמריקאי

ستورس إل. أولسون

ストーズ・オルソン

斯托尔斯·奥尔森

Languages