Russell Sage Foundation
Most widely held works about Russell Sage Foundation
more
fewer
Most widely held works by Russell Sage Foundation
Poverty traps
by
Samuel Bowles
( )
8 editions published in
2006
in
English
and held by 1,931 WorldCat member libraries worldwide
Much popular belief, and public policy, rests on the idea that those born into poverty have it in their powers to escape. But the persistence of poverty and ever-growing economic inequality around the world has led to many economists to seriously question the model of individual economic self-determination when it comes to the poor. In this book, the contributors argue that there are many conditions that may trap individuals, groups, and whole economies in intractable poverty. For the first time the editors have brought together the perspectives of economies, economic history, and sociology to assess what we know, and don't know, about such traps
Categorically unequal : the American stratification system
by
Douglas S Massey
( )
7 editions published between
2007
and 2008 in
English
and held by 1,452 WorldCat member libraries worldwide
"The United States holds the dubious distinction of having the most unequal income distribution of any advanced industrialized nation. While other developed countries face similar challenges from globalization and technological change, none rivals America's singularly poor record for equitably distributing the benefits and burdens of recent economic shifts. In Categorically Unequal, Douglas S. Massey weaves together history, political economy, and even neuropsychology to provide a comprehensive explanation of how America's culture and political system perpetuates inequalities between different segments of the population."--BOOK JACKET
Religion and democracy in the United States : danger or opportunity?
by
Alan Wolfe
( )
2 editions published in
2010
in
English
and held by 1,414 WorldCat member libraries worldwide
The United States remains a deeply religious country and religion plays an inextricably critical role in American politics. Controversy over issues such as abortion is fueled by opposition in the Catholic Church and among conservative Protestants, candidates for the presidency are questioned about their religious beliefs, and the separation of church and state remains hotly contested. While the examination of religion's influence in politics has long been neglected, in the last decade the subject has finally garnered the attention it deserves. In Religion and Democracy in the United States, prominent scholars consider the ways Americans understand the relationship between their religious beliefs and the political arena. --From publisher's description
A nation by design : immigration policy in the fashioning of America
by
Aristide R Zolberg
( )
4 editions published between
2006
and 2008 in
English
and held by 1,374 WorldCat member libraries worldwide
"A Nation by Design is a thorough, authoritative account of American immigration history and the political and social factors that brought it about. With rich detail and impeccable scholarship. Zolberg's book shows how America has struggled to shape the immigration process to construct the kind of population it desires."--Jacket
Two worlds of childhood: U.S. and U.S.S.R.
by
Urie Bronfenbrenner
( Book )
8 editions published between
1970
and 1978 in
English
and held by 1,299 WorldCat member libraries worldwide
Drawing on cross-cultural research data and related findings, this book presents a comparative examination of the socialization process in the Soviet Union and the United States, and relates the findings to the present and future societies at large. It begins with descriptive facts, examines their implications in light of data and theory from the social sciences, and ends with a blueprint for change within our own society. The socialization process is analyzed as it occurs in a series of social contexts beginning with the family, then proceeding to other settings such as preschool centers, children's groups, classrooms, neighborhoods, communities, and the nation as a whole. In terms of socialization, the major difference between the two cultures lies in the contrast between a collective centered and family-centered system of child rearing. The first chapters consider the role of family and collective settings in the Soviet Union and their psychological implications. The remainder of the book considers American approaches to socialization, identifying and describing the major environmental influences on the behavior and development of children, and their increasing importance. The author concludes that the rather different Soviet approach to socialization has significance for our own problems. (Author/JLB)
Making Americans healthier : social and economic policy as health policy
by
Robert F Schoeni
( )
5 editions published between
2007
and 2008 in
English
and held by 1,267 WorldCat member libraries worldwide
"The United States spends billions of dollars annually on social and economic policies aimed at improving the lives of its citizens, but the health consequences associated with these policies are rarely considered. In Making Americans Healthier, a group of multidisciplinary experts shows how social and economic policies seemingly unrelated to medical well-being have dramatic consequences for the health of the American people." -- BOOK PUBLISHER WEBSITE
Prosperity for all? : the economic boom and African Americans
by
Robert D Cherry
( )
3 editions published in
2000
in
English
and held by 1,194 WorldCat member libraries worldwide
Even though African American men are currently less likely to leave the work force, the number of those who do not find work at all has grown substantially, indicating that joblessness is now concentrated among the most alienated members of the population. Other chapters offer evidence that racial inequality is still pervasive. Prosperity for All? ascribes black disadvantage in the labor force to employer discrimination, particularly when there is strong competition for jobs
Resilient city : the economic impact of 9/11
( )
4 editions published in
2005
in
English
and held by 1,113 WorldCat member libraries worldwide
"Assessing multiple facets of the New York City economy in the years after 9/11, Resilient City discerns many hopeful signs among persistent troubles. Analysis by economist Sanders Korenman indicates that the value of New York-based companies did not fall relative to other firms, indicating that investors still believe that there are business advantages to operating in New York despite higher rates of terrorism insurance and concerns about future attacks. Cordelia W. Reimers separates the economic effects of 9/11 from the effects of the 2001 recession by comparing employment and wage trends for disadvantaged workers in New York with those in five major U.S. cities. She finds that New Yorkers fared at least as well as people in other cities, suggesting that the decline in earnings and employment for low-income New York workers in 2002 was due more to the recession than to the effects of 9/11. Still, troubles remain for New York City. Howard Chernick considers the substantial fiscal implications of the terrorist attacks on New York City, estimating that the attack cost the city about three billion dollars in the first two years alone; a sum that the city now must make up through large tax increases, spending cuts, and substantial additional borrowing, which will inevitably be a burden on future budgets." "The terrorist attacks of 9/11 dealt a severe blow to the economy of New York City, but it was far from a knock-out punch. Resilient City shows that New York's dynamic, flexible economy has absorbed the pain and hardships of the attacks, and provides a thorough, authoritative assessment of what, so far, has been a strong recovery for New York."--Jacket
Social science for what? : philanthropy and the social question in a world turned rightside up
by
Alice O'Connor
( )
5 editions published in
2007
in
English
and held by 1,047 WorldCat member libraries worldwide
Introduction -- Engaging the social question at the early Russell Sage Foundation -- Social science, the social question, and the value-neutrality debate -- Reversing roles, recasting the debate, and changing history -- The poor law, the social question, and the new politics of reform -- The gospel of wealth, the social question, and the counterattack -- Conclusion
more
fewer
Audience Level
0

1
Kids
General
Special
Audience level: 0.22 (from 0.05 for Religion a ... to 0.78 for Russell Sa ...)
Related Identities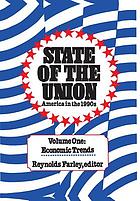 Covers
Alternative Names
New York Russell Sage Foundation

RSF

Russell Sage Foundation for the Improvement of Social and Living Conditions

Russell Sage Foundation, New York.

Sage Foundation

Sage Foundation (New York)

Languages