Allyn and Bacon
Most widely held works about Allyn and Bacon
Most widely held works by Allyn and Bacon
Cognitive-behavioral child therapy
( Visual )
9 editions published between
2002
and 2009 in
English
and held by 391 WorldCat member libraries worldwide
In the first section, Dr. Bruce Masek discusses cognitive-behavioral child therapy with hosts Jon Carlson and Don Keat. The second section features Dr. Masek in an actual therapy session with a mother and her child. The final section is a question and answer session with the audience of therapists-in-training
Family systems therapy
( Visual )
7 editions published between
1997
and 2009 in
English
and held by 352 WorldCat member libraries worldwide
Explores the major theories of family therapy. This segment looks at family systems therapy, which is based on the belief that the family and other systems, such as work, influence the individual just as the individual influences each system. Carlos and Kjos discuss with Hardy the family systems theory and its application, followed by an actual counseling demonstration. Concludes with a group of professionals discussing the demonstration and the theory
Solution focused therapy
by
Insoo Kim Berg
( Visual )
8 editions published between
1997
and 2009 in
English
and held by 340 WorldCat member libraries worldwide
Features Insoo Kim Berg and Steve de Shazer, co-founders of the Brief Family Therapy Center in Milwaukee. Introduces solution-focused therapy, a goal-focused therapy which seeks client-generated solutions to problems and is often briefer than traditional psychotherapy. Presents an actual counseling session using solution-focused therapy followed by a group discussion analyzing the session
Adlerian play therapy
( Visual )
7 editions published between
2001
and 2008 in
English
and held by 332 WorldCat member libraries worldwide
Explores techniques of Adlerian play therapy, in which therapists reflect children's actions and use encouragement and suggestions through play. Terry Kottman describes the technique of play therapy as she uses it with child clients. She meets with a 5-year-old boy and then joins an in-depth discussion of the further impact and uses of this approach
Solution-focused child therapy
by
John J Murphy
( Visual )
9 editions published between
2001
and 2008 in
English
and held by 330 WorldCat member libraries worldwide
In the first section, Dr. John J. Murphy discusses solution-focused child therapy with hosts Jon Carlson and Don Keat. The second section features Dr. Murphy in an actual therapy session with a mother and her two sons. The final section is a question and answer session with the audience of therapists-in-training
Gestalt therapy with children
( Visual )
7 editions published between
2002
and 2009 in
English
and held by 330 WorldCat member libraries worldwide
In the first section, therapist Violet Oaklander discusses gestalt therapy with children with hosts Jon Carlson and Don Keat. The second section features Violet Oaklander in an actual therapy session with a child. The final section is a question and answer session with the audience of therapists-in-training
Stages of change for addictions
( Visual )
6 editions published between
2000
and 2009 in
English
and held by 327 WorldCat member libraries worldwide
Dr. Norcross and his colleagues have helped to identify the stages people go through in addressing and dealing with addictions. Program includes footage from an actual counseling session for a client who is in early recovery from cocaine addiction and contemplating changing his use of alcohol. Concludes with follow-up questions from a panel of counselors, counselor educators, and graduate students
Reality therapy for addictions
( Visual )
5 editions published between
2000
and 2009 in
English
and held by 296 WorldCat member libraries worldwide
Judy Lewis, Jon Carlson, and Robert Wubbolding begin by introducing reality theory. The introduction is followed by an initial therapy session with Dr. Wubbolding and Bill, a forty-three year old man, whose recovery from cocaine addiction is complicated by depression. Then the therapy session is discussed by Lewis, Carlson, Wubbolding, and a panel of counselors, counselor educators, and graduate students
Internal family systems therapy
by
Richard C Schwartz
( Visual )
5 editions published between
1998
and 2009 in
English
and held by 292 WorldCat member libraries worldwide
"In this training video, Richard Schwartz demonstrates Internal Family Systems Therapy in an actual couples therapy session. Schwartz's approach helps individuals gain a sense of self-leadership over the parts of themselves that they are struggling with. Schwartz helps Loren and Kathy examine the parts of themselves that are causing problems in their marriage. Kathy gets in touch with her fear of Loren "wandering" by naming, talking to, and comforting the little-girl part of herself. Loren is visibly moved by watching Kathy's exploration, gains a deeper understanding of her vulnerability, and agrees to work on his own fearful part that has an impulse to "wander." You will learn how to help couples identify their own constraining and problematic sub-personalities and gain self-leadership over them; gain an understanding of the self as a whole, along with different types of sub-personalities, including exiled parts, "managers," and "firefighters"; and develop new couples therapy strategies that integrate deep individual exploration with systems approaches. Intended for students and practitioners in clinical psychology, counseling, social work, and related health professions."
more
fewer
Audience Level
0

1
Kids
General
Special
Audience level: 0.33 (from 0.31 for Representa ... to 0.86 for Textbooks ...)
Related Identities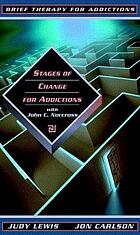 Alternative Names
Allyn & Bacon.

Allyn and Bacon, Inc.

Allyn and Bacon, inc., Boston

Holbrook Press, Inc. a subsidiary of Allyn and Bacon.

Languages
Covers