Brown, Deaver
Most widely held works by Deaver Brown
The entrepreneur's guide
by
Deaver Brown
( Book )
6 editions published between
1980
and 2018 in
English
and held by 457 WorldCat member libraries worldwide
ePub Version. Peter Drucker called it the best book on business startup and what it takes to be an entrepreneur. Solid, gritty, detailed, and perfect for all budding and experienced entrepreneurs, written by one himself
VC money 2 title collection
by
Deaver Brown
( )
1 edition published in
2016
in
English
and held by 136 WorldCat member libraries worldwide
1500 most popular American idioms
by
Deaver Brown
( )
2 editions published between
2013
and 2016 in
English
and held by 131 WorldCat member libraries worldwide
The most popular American Idioms explained for Americans and those new to the country or wishing to understand American English. Key slang and phrases are also used. Very useful for ESL
The innovator's dilemma : meeting the challenge of disruptive change
by
Clayton M Christensen
( )
4 editions published between
2010
and 2011 in
English
and held by 62 WorldCat member libraries worldwide
This audio book was created based on Clayton Christensen's landmark book, "The Innovator's Dilemma." This was Mr. Christensen's synopsis of his book for the Harvard Business Review. The audio tracks listed here cover the key elements of Mr. Christensen's book. This audio book emphasizes the Idea in Brief. Does my organization have the right resources, processes, values, and team to innovate? Then it covers the right structure for your specific type of innovation. He identifies where capabilities reside, in resources, processes, and values. He then addresses the migration of capabilities, illustrates it with the example of Digital Equipment (DEC), defines sustaining versus disruptive innovation, how to create capabilities to cope with change--internally, in a spinout, or an acquisition, and how to fit the tool to the task
Managing oneself
by
Peter F Drucker
( )
5 editions published between
2008
and 2014 in
English
and held by 54 WorldCat member libraries worldwide
Throughout history, people had little need to manage their careers - they were born into their stations in life or, in the recent past, they relied on their companies to chart their career paths. But times have drastically changed. Today we must all learn to manage ourselves. What does that mean? As Drucker tells us, it means we have to learn to develop ourselves. We have to place ourselves where we can make the greatest contribution to our organizations and communities. And we have to stay mentally alert and engaged during a 50-year working life, which means knowing how and when to change the work we do
Emotional intelligence
by
Daniel Goleman
( )
4 editions published between
2010
and 2011 in
English
and held by 50 WorldCat member libraries worldwide
Emotional Intelligence - What Makes a Leader?Goleman was the first to identify emotional intelligence as a critical factor in leadership performance and success. He wrote about this succinctly in his best selling book, Emotional Intelligence. His Harvard Business Review (HBR) article is the first identifying and analyzing specifically how emotional intelligence is a critical factor in management success and CEO performance. This audio book provides a core summary of his best seller, as well as focusing on his insights about the importance of a keen emotional intelligence for management and CEO performance. Goleman identifies and discusses in details the five critical components of emotional intelligence (ei): self-awareness, self-regulation, motivation, empathy, and social skills. Goleman analyzes how executives with strong ei skills make the best managers and CEOs
The art of war
by
Sunzi
( )
4 editions published between
2011
and 2014 in
English
and held by 45 WorldCat member libraries worldwide
The Art of War is the most famous and longest lasting book on the practice of war. The book does not mince words: war is about winning, it is not a gentleman's game; it about using every means at one's disposal to tip the odds in one's favor. Of the years this book has been used by military figures, war departments, business people, educators, and politicians, to name a few. This is the core work without other's editorial comments
Wine on the run : the simplest guide to great wine
by
Deaver Brown
( )
3 editions published between
2010
and 2011 in
English
and held by 43 WorldCat member libraries worldwide
This is the simplest guide to great wine. The objective is to have you focus on what you like, have fun, learn the basics, and saves tons of money by buying good wine at bargain prices. The audio book starts off by emphasizing how you will save anxiety, time, and trouble too. The mystery is taken out of what wines to choose, how to do so simply on your own and at restaurants, while saving money at the same time. And, when necessary, how to impress those you wish to do so with. The audio book briefly addresses the history of wine in the US that led to all of the anxiety and issues that the Europeans don't have and how you can sidestep those problems. The most important practical section shows you how to create your short list of types of wine to select from, brands and price points within those that will work for you. There are brief tracks on the appropriate way to open bottles as well as an extensive section on core knowledge of wines: the basic 12 varieties and road map addressing each one and the types within each variety. How to deal with the so called experts, the value plateaus in wines, and a brief summary about how to stay focused on enjoying wine not being anxious about it
Competitive strategy : what is strategy?
by
Michael E Porter
( )
5 editions published between
2010
and 2011 in
English
and held by 42 WorldCat member libraries worldwide
This audio book was created based on Michael Porter's landmark book "Competitive Strategy." This was Mr. Porter's synopsis of his book for the Harvard Business Review. "This audio book emphasizes that operational effectiveness is not strategy. Strategy rests on unique activities done by the organization, strategic positioning, the entrepreneurial edge, and generic and specific strategies. Sustainable strategic positions require tradeoffs. Proper fit drives both competitive advantage and sustainability, rediscovering focused strategies, the failure of blurred and straddled strategies, and the growth trap. Profitable growth is often niche oriented, the role of leadership in creating and maintaining clear strategies, and that the new entrant and new company advantage is executing clear strategies."
Abduct
by
Deaver Brown
( )
4 editions published in
2011
in
English
and held by 42 WorldCat member libraries worldwide
Abduct is the second book in the Tom Walker Series. 18 is the first. The story features Patricia Highsmith intrigue with a plot line worthy of Agatha Christie and PD James. Rhonda Jenkins, the protagonist, seeks the help of financial advisor, John Calthrop, to avenge the death of her boy friend, Jimmy Calhoun, and a dear friend Jack Thompson, who now runs the local water-holing hole in Lincoln, MA, with his old pal Lee. James Mulrose is the detective who tries to keep up with the goings on as the story moves from Lincoln, to Boston, to Vermont, across the border to Leadville in Quebec, and ends up in Algonquin Park in Ontario
more
fewer
Audience Level
0

1
Kids
General
Special
Audience level: 0.32 (from 0.09 for 1500 most ... to 0.53 for 638 Canadi ...)
Related Identities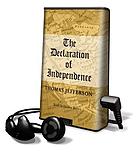 Covers
Languages