Royal Society of Canada
Most widely held works about Royal Society of Canada
more
fewer
Most widely held works by Royal Society of Canada
Diet, nutrition, and health
by
K. K Carroll
( )
17 editions published between
1989
and 2009 in
English
and held by 1,608 WorldCat member libraries worldwide
How does diet influence heart disease, cancer, diabetes, osteoporosis, and kidney disease? What is its role in hypertension and obesity? Can an altered diet reduce risk of disease, make people healthier, and contribute to longer life expectancy? Can we use the knowledge we have more effectively? What are the economic and social implications of changing the diets of entire populations? Can anything be learned from the history of public health and disease patterns? These and other questions were considered by experts from around the world at a symposium co-sponsored by the Royal Society of Canada and the Food and Nutrition Board of the US National Academy of Sciences. Diet, Nutrition, and Health reports the results of these discussions
Current perspectives on nutrition and health
by
K. K Carroll
( )
13 editions published between
1998
and 2009 in
English
and held by 1,578 WorldCat member libraries worldwide
Recent research on health and nutrition confirms the important role of diet in maintaining health and reducing the risk of chronic disease and reinforces the link between diet and heart disease, cancer, and obesity. While death rates for cardiovascular diseases continue to decline, health risks in other areas are increasing. Obesity is on the verge of becoming epidemic and Syndrome X (the deadly trio of insulin resistance, obesity, and hyperlipidemia) has been implicated in many chronic diseases. To explore these new developments in nutrition and health research the Royal Society of Canada sponsored a symposium in 1996 that brought together researchers from around the world. Current Perspectives on Nutrition and Health is based on that symposium
Challenging genetic determinism : new perspectives on the gene in its multiple environments
by
Royal Society of Canada
( )
2 editions published in
2011
in
English
and held by 1,512 WorldCat member libraries worldwide
Advances in genetic research have captured the attention of the media and the public through reports about genetically caused diseases and behaviours. However, all too often the coverage of scientists' innovations has implied that genetic factors alone are responsible for effects ranging from personality and sexual preferences to morbid obesity and intellectual disabilities. This book argues that hypotheses cannot be based solely on genetic factors but must take into account the context in which these factors occur. Reviewing a century of developments in understanding the interplay of genes and environments, contributors demonstrate the importance of considering contextual influences as well as genetic factors and provide a comprehensive method for understanding recent research findings. The compelling new findings presented here highlight how personality traits, complex diseases and behaviours, and social and ethical issues, are all related to the interaction of genes and the environment
Origin and evolution of the universe : evidence for design?
by
James Robson
( )
16 editions published between
1987
and 1989 in
English
and held by 1,454 WorldCat member libraries worldwide
Does the universe have the character it has because of design? In this collection of essays first presented at a symposium sponsored by the Canadian Institute for Advanced Research and the Royal Society of Canada, seventeen scientists and philosophers re-examine the "Argument by Design" in light of current scientific theories. Scientists in such diverse fields as cosmology, physics, geology, biology, and psychology provide syntheses of the state of their respective disciplines with regard to questions such as the origin or evolution of the universe and of life, the interaction of life and terrestrial environment, and verbal communication in prehumans. Contributions by philosophers cover such areas as arguments for as designer and the question of whether nature's laws and initial conditions could be viewed as "fine tuned" for the production of life. Many of the chapters demonstrate the awe-inspiring success of modern science in explaining the universe in terms of fairly straightforward natural laws, countering those versions of the design argument which try to find evidence of God's activities in the supposed failures of scientific laws to cover various phenomena. This book not only raises important questions about our understanding of the world and its origins abut also provides a fascinating view of the different perspectives on this topic
Review of the Lake Ontario-St. Lawrence River studies
by
National Research Council (U.S.)
( )
7 editions published in
2006
in
English
and held by 1,440 WorldCat member libraries worldwide
Since the 1950s, the International Joint Commission (IJC) of Canada and the United States has issued water regulation and management plans for Lake Ontario and the St. Lawrence River. Changes in recreational, environmental, navigational and other uses of the water system have prompted the IJC to consider replacing the current water regulation plan in operation for more than 40 years. IJC's goals for a replacement plan include sound scientific foundations, public participation, transparency in plan development and evaluation, and inclusion of environmental considerations. To help develop and select the new plan, the IJC supported a 5-year, $20 million Lake Ontario-St. Lawrence River Study (LOSLR Study). The LOSLR Study uses models to compile and integrate data gathered from a series of commissioned studies of wetlands, species at risk, recreational boating, fisheries, coastal erosion and flooding, commercial navigation, hydropower, industrial, municipal and domestic water intakes, public information and education, and hydrologic modeling. This report reviews a portion of the study that focused on wetlands and species at risk and three of the models that were used. The report finds that the overall breadth of the LOSLR study is impressive, and commends the scale and inclusiveness of the studies and models. In terms of informing decision making, however, the reviewed studies and models show deficiencies when evaluated against ten evaluation criteria, including treatment of uncertainty, quality control/quality assurance, thorough documentation, and empirical foundations. Among the report's recommendations is a need for more thorough documentation of study methods and findings, stronger and more consistent quality control, and more attention to how uncertainty should be addressed to better inform decision making. This NRC study was conducted in collaboration with the Royal Society of Canada
Review of the NARSTO draft report : NARSTO assessment of the atmospheric science on particulate matter
by
National Research Council (U.S.)
( )
2 editions published in
2002
in
English
and held by 1,403 WorldCat member libraries worldwide
. The report reviews NARSTO's recent report on atmospheric science issues associated with management of airborne particulate matter (PM) to achieve air quality standards. NARSTO is a public-private partnership with members from government, utilities, industry, and academe in Canada, Mexico and the United States that coordinates ozone-related atmospheric science research and assessment
Symbols in life and art
by Symposium in Memory of George Whalley
( )
24 editions published between
1987
and 2009 in
English
and
French
and held by 1,119 WorldCat member libraries worldwide
Studia varia: literary and scientific papers. Études littéraires et scientifiques
by
Royal Society of Canada
( )
17 editions published between
1957
and 1981 in 3 languages and held by 636 WorldCat member libraries worldwide
THIS VOLUME contains a selection of articles by Fellows of the Royal Society of Canada on subjects of general cultural interest. The majority of the papers were presented at the annual meeting of the Society in 1956, but for the first time in the history of the Society, they are being issued in a volume available to the general public
more
fewer
Audience Level
0

1
Kids
General
Special
Audience level: 0.22 (from 0.03 for Challengin ... to 0.81 for Les origin ...)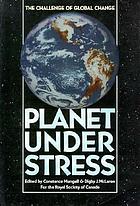 Covers
Alternative Names
Académies des arts, des lettres et des sciences du Canada

Academies of Arts, Humanities and Sciences of Canada

Comann Rìoghail Chanada

Cymdeithas Frenhinol Canada

Kanada Kuninglik Selts

Kraljevsko društvo Kanade

Ottawa (Canada)

R.S.C.

Royal society of Canada

RSC

RSC (Royal Society of Canada)

RSC The Academies of Arts, Humanities and Sciences of Canada

S.R.C.

S.R.C. (Royal Society of Canada)

Sociedad Real de Canadá

Sociedade Real do Canadá

Societat Reial del Canadà

Société royale du Canada.

Société royale du Canada Ottawa

Society of Canada.

SRC

SRC Les Académies des arts, des lettres et des sciences du Canada

SRC (Royal Society of Canada)

Канада кыйрал җәмгыяте

Королевское общество Канады

Королівське товариство Канади

Краљевско друштво Канаде

Կանադայի թագավորական ընկերություն

החברה המלכותית של קנדה

الجمعية الملكية لكندا

カナダ王立協会

加拿大皇家學會

Languages