Film Australia (Organization)
Most widely held works about Film Australia (Organization)
more
fewer
Most widely held works by Film Australia (Organization)
Cane toads : an unnatural history
by
Mark Lewis
( Visual )
19 editions published between
1987
and 2013 in
English
and held by 442 WorldCat member libraries worldwide
Documents the history of the Cane toad (Bufo marinus) in Australia. Imported into Australia in 1935 in an effort to eradicate cane grubs and beetles which were destroying the sugar cane crop, the Cane toad itself is now a pest of plague proportions, threatening an ecological disaster
Who's afraid of designer babies?
( Visual )
11 editions published between
2004
and 2011 in
English
and held by 291 WorldCat member libraries worldwide
Pre-implantation genetic diagnosis (PGD) allows scientists to screen embryos conceived through IVF. But what is the potential of this technology and who should decide how to use it?
Land of the morning star
by
Mark Worth
( Visual )
8 editions published in
2003
in
English
and held by 256 WorldCat member libraries worldwide
For centuries, the world has jostled for control of the land now known as West Papua, a rugged, isolated region, with its abundant natural resources and strategic position. The first outside contact was with the Muslims of Malacca, who came in search of slaves and the prized feathers of the bird of paradise. They were followed by European spice traders. By the mid 1800s, The Dutch had secured their claim. During World War II, the sleepy outpost became a massive US military base. By the 60 s President Sukarno had made the area the 26th province of Indonesia. All efforts for independence have failed and the indigenous Melanesian people are about to become a minority in their own land. Through eyewitness accounts and rare archival film, this fascinating documentary paints a picture of colonial ambitions, cold war sellouts and fervent nationalism. It introduces westerners to a little known part of the world that will doubtlessly play a part in the unsettled geopolitics of Indonesia and the rest of Asia
The origins of disease
( Visual )
4 editions published between
1992
and 1994 in
English
and held by 244 WorldCat member libraries worldwide
Filmed in the U.S., Hungary, India and Australia, this episode investigates through various case studies how epidemics break out. A virus alone does not make an epidemic. Many factors working together cause a disease to spread from its isolated origins. On the Baltimore docks, for example, rats are carrying a disease called Korean hemorrhagic fever. The disease, with its origins in 9th century China, re-emerged during the Korean War when burning brush caused rats to migrate to the port of Seoul. Now the rats have surfaced in Baltimore, bringing with them the risk of infection. This program also covers environmental ailments such as Karpal Tunnel Syndrome and Post Traumatic Stress Disorder and heart disease
No sex, no violence, no news
( Visual )
6 editions published between
1995
and 2001 in
English
and held by 242 WorldCat member libraries worldwide
This unique film examines the battle raging to control China's airwaves. Working with a government that allows nothing of social or political import to be broadcast, entrepreneurs from Hong Kong, Singapore, and Australia bring their full complement of consumerism and mindless entertainment to the millions or Chinese greedy for a glimpse of the outside world. Prof. Leonard Chu of Hong Kong Baptist University sees the arrival of television to the villages of China as a positive development, even with its limited programming. He applauds the new openness, providing a "window on the world." On the other hand, we hear from the director of Shanghai Communications whose only interest is in selling. He sees television solely as a tool for promoting Chinese products in their developing market. Gary Darcy, CEO of Murdoch's Star Network describes how BBC News was cancelled from the schedule because the Chinese government would never allow a newscast from abroad. Dr. Geremie Barme, a widely respected observer of Chinese society says, "Chinese television is a negation of the social contract which provided free educations, pensions, and social services to the people and peasants. Instead, the self sacrificing citizen of the past is being turned into a consumer."
Will we ever learn?
( Visual )
3 editions published between
1992
and 1994 in
English
and held by 239 WorldCat member libraries worldwide
Sixteenth century Italy saw the scourge of a brutal epidemic of syphilis. It remained a deadly disease until the discovery of penicillin in the 20th century. In 1975, the big health problem in the gay community was gonorrhea and syphilis, but the medical profession relied on antibiotics instead of encouraging safe sex. When AIDS arrived in the 1980 s it found an unprotected community among gay men. There are many similarities between syphilis and AIDS. Syphilis, like AIDS, occurred in young people living in urban areas. The early stages of both disease are difficult to recognize. Both diseases were considered shameful. Ironically, syphilis has re-emerged among the poor populations of our major cities. This program shows the interaction between the two epidemics, HIV and syphilis, fostered by drug use and prostitution
Vietnam symphony
by
Tom Zubrycki
( Visual )
6 editions published between
2005
and 2006 in
English
and held by 229 WorldCat member libraries worldwide
In 1965 during the Vietnam War, students and teachers from the National Conservatory of Music in Hanoi were forced to flee to a small village in the countryside. With the help of villagers they built an entire campus underground where they lived, studied and played music for five years as the war raged around them. This documentary records the coming together of the former conservatory students and villagers for a reunion concert 30 years after the war, to paint a moving portrait of life in Vietnam then and now
Invisible armies
( Visual )
4 editions published between
1992
and 1994 in
English
and held by 229 WorldCat member libraries worldwide
This program explores the relationship between the immune system and history. Smallpox and measles were crowd diseases prevalent in the teaming cities of the ancient Near East. Malaria and yellow fever were infections endemic to Africa. The program traces the decimation of Native Americans by measles, small pox and cholera as well as the rampage of syphilis and gonorrhea in Hawaii after Captain Cook landed. The slave trade was also affected by disease. Slave ships were conduits for the exchange of germs between the crew and human cargo. Certainly the ambitions of European colonizers were curtailed by tropical illnesses until the discovery of quinine allowed them to go into areas they had previously feared to tread. Today, the Yanomami of Brazil are being decimated by white man s diseases, while in Los Angeles, measles rages through the Hispanic population
Epidemics
( Visual )
1 edition published in
1994
in
English
and held by 225 WorldCat member libraries worldwide
Concentrating on bubonic plague (Black Death) and cholera, this film gives a historical account of the spread of these diseases as man explored his world. When feudalism declined and trade developed in the 14th century, contact with new areas brought waves of epidemics. It is estimated that a quarter of the population died. In an effort to stem the epidemic, the Italian states isolated visitors for 40 days. "Quarantana" proved unsuccessful since it was actually the rodent population that was spreading the disease. The bubonic plague never really disappeared; in fact a kindergarten teacher died from it in 1980 in Lake Tahoe
Little brother, little sister
by
Belinda Mason
( Visual )
4 editions published between
1998
and 2001 in
English
and held by 224 WorldCat member libraries worldwide
Story of the Lows, an Australian family living in Sydney, as they adopt orphan Ethiopian brother and sister, Sisay and Eleni. It follows the Lows over two years, as they all learn to deal with the issues of grief, language barriers and new roles within the family
more
fewer
Audience Level
0

1
Kids
General
Special
Audience level: 0.33 (from 0.21 for Who's afra ... to 0.91 for Trafficked ...)
Related Identities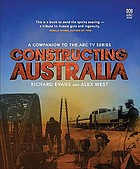 Covers
Alternative Names
Australia. Departament of the Media. Film Australia.

Australia. Department of the Media. Film Australia

Australia Film Australia

Australia Film Australia Pty Limited

Australian Film Commission Film Australia

Australie. Dept. of the Media. Film Australia

Department of the Media Film Australia

Film Australia (Organization)

Film Australia Pty Limited.

Film Australia Pty Ltd.

Film Australia state-owned film company

Languages