Altbach, Philip G.
Most widely held works about Philip G Altbach
Most widely held works by Philip G Altbach
American higher education in the twenty-first century : social, political, and economic challenges
by
Philip G Altbach
( Book )
24 editions published between
1998
and 2016 in 3 languages and held by 1,509 WorldCat member libraries worldwide
American Higher Education in the Twenty-first century offers a comprehensive introduction to the central issues facing American colleges and universities. The contributors address major changes in higher education--including the rise of organized social movements, the problem of income inequality and stratification, the growth of for-profit and distance education, online education, community colleges, and teaching and learning-- will placing American higher education and its complex social and political context. --Cover
The Racial crisis in American higher education
by
William A Smith
( Book )
20 editions published between
1991
and 2002 in
English
and held by 1,106 WorldCat member libraries worldwide
This collection of essays addresses the need for continued research in race-related issues on college campuses. The book examines the causes and the impact of campus racial tensions by studying some key university case studies and by investigating some of the underlying elements of the crisis. Essays and their authors are as follows: "The Racial Dilemma in American Higher Education" (Philip G. Altbach); "The Changing Demographics: Problems and Opportunities" (Lewis C. Solmon, Tamara L. Wingard); "Racism and the Model Minority: Asian-Americans in Higher Education" (Sucheng Chan, Ling-chi Wang); "Race Relations on Campus: An Administrative Perspective" (Alan Colon); "The Undergraduate Curriculum and the Issues of Race: Opportunities and Obligations" (Leon Botstein); "Student Affirmative Action in Higher Education: Addressing Underrepresentation" (William T. Trent); "Black Faculty in Academia" (Kenneth W. Jackson); "Making the Short List: Black Candidates and the Faculty Recruitment Process" (Roslyn Arlin Mickelson, Melvin L. Oliver); "Practices of the Academy: Barriers to Access for Chicano Academics" (Maria de la Luz Reyes, John J. Halcon); "White Faculty Struggling with the Effects of Racism" (Joseph Katz); "Columbia University: Individual and Institutional Racism" (Eric L. Hirsch); "Beyond Recruitment and Retention: The Stanford Experience" (Sally Cole); "Race Relations and Attitudes at Arizona State University" (Leonard Gordon); "Cornell Twenty Years Later" (William D. Gurowitz); and a conclusion by Kofi Lomotey. An index is included. (Glr)
Higher education in American society
by
Philip G Altbach
( Book )
23 editions published between
1981
and 1996 in
English
and
Undetermined
and held by 1,028 WorldCat member libraries worldwide
The wide-ranging impact of social, political and economic forces on higher education and their specific consequences for faculty, students, and administrators is addressed within the broad context of autonomy and accountability. The book is organized around several themes. The first section discusses such basic issues as: the historical development of university-society relations and the role of academic freedom as well as an overview of major crises and developments in education during the last 20 years. External forces and their impact on higher education are considered in the second section, with special emphasis given to the role of state and federal government, the courts, private groups, legal precedents, and collective bargaining as sources of change. The third section focuses on the academic community by analyzing the reactions of faculty, students, administrators, and trustees to rapidly changing educational situations. Contributors to the book include E.D. Duryea, T.R. McConnell, Walter Metzger, Sheila Slaughter, Verne A. Stadtman, Clark Kerr, Marian Gade, John D. Millett, Aims C. McGuinness, Jr., Walter C. Hobbs, Fred F. Harcleroad, Arthur Levine, John W. Nason, Donald J. McCarty, and I. Philip Young. A concluding perspective by Burton R. Clark suggests lessons from abroad. (Author/LB)
Excellence in education : perspectives on policy and practice
by
Philip G Altbach
( Book )
7 editions published in
1985
in
English
and held by 1,003 WorldCat member libraries worldwide
The current reform movement in education is investigated in this book through analysis of the many reports on the state of the nation's schools collectively called the excellence reports. Five areas of investigation are focused upon in this volume: (1) an overview of what the excellence reports say; (2) a consideration of the social, political, and economic content of the reports; (3) how reform in the 1980s will affect policies initiated in the 60s and 70s; (4) how reforms impact on curriculum, teacher preparation, and student success; and (5) the historical implications of past reform movements in education. Authors or co-authors of these essays, which reflect several educational perspectives, are Ernest L. Boyer, Michael W. Apple, Albert Shanker, Paul E. Peterson, Joel Spring, Sheila Slaughter, Richard C. Hunter, Carl A. Grant, Christine E. Sleeter, Rosemarie V. Rosen, Dennis Carlson, Linda M. McNeil, Hugh G. Petrie, Maxine S. Seller, and the editors. The final contribution to the book is a select bibliography on the excellence debates compiled by Kowsar P. Chowdhury and Philip G. Altbach. (Jd)
Students in revolt
by
Seymour Martin Lipset
( Book )
17 editions published between
1964
and 1970 in
English
and held by 834 WorldCat member libraries worldwide
Student politics in America: a historical analysis
by
Philip G Altbach
( Book )
13 editions published between
1973
and 1997 in
English
and
Undetermined
and held by 794 WorldCat member libraries worldwide
This book provides an historical overview of American student activism from 1900 to the present with emphasis on the period from 1900 to 1960. An introduction to this edition reviews student activism since 1970 concluding that, despite brief sparks of activism such as the anti-apartheid struggle, there are currently no national or regional organizations with the ability to project a political voice for students nationally. Chapters in the book focus on the following topics: (1) the stirring of student activism from 1900 to 1930; (2) development of the leftist movement during the thirties; (3) the postwar years, marked by liberal currents amid apathy; (4) sporadic radical and other movements during the fifties; and (5) the revival of student activism during the late fifties; and (6) the new left in the context of American student activism. An appendix lists American student organizations concerned with social and political action, with dates. (Individual chapters contain references.) (Bf)
Academic transformation; seventeen institutions under pressure
by
David Riesman
( Book )
9 editions published between
1973
and 1997 in
English
and held by 690 WorldCat member libraries worldwide
This book is a collection of essays written by experienced observers of academia about what happened in 17 institutions during the late 1960s. Institutions included are: Antioch; University of California, Berkeley; City College of New York; Federal City College; Harvard University; Massachusetts Institute of Technology; University of Michigan; Old Westbury; University of Pennsylvania; Princeton; Rutgers; San Francisco State College; Stanford; Swarthmore; Toronto; Wesleyan; and the University of Wisconsin. (Mjm)
Comparative higher education : knowledge, the university, and development
by
Philip G Altbach
( Book )
14 editions published between
1997
and 1998 in
English
and held by 543 WorldCat member libraries worldwide
"Comparative Higher Education reflects more than three decades of research in the field, and places key elements in the globalization of higher education in a useful framework. Worldwide examples are used to illustrate analyses of such key topics as international exchange, future trends in university development, the complex relationships among academic systems in the industrialized and developing countries, and related issues."--Jacket
Emergent issues in education : comparative perspectives
by
Robert F Arnove
( Book )
14 editions published in
1992
in
English
and held by 513 WorldCat member libraries worldwide
This book reflects the field of comparative education as it has emerged in the 1990s. In a collection of 18 essays, leading scholars illuminate worldwide trends in critical issues that confront policymakers and practitioners in different national settings. Following the introduction by Robert F. Arnove, Philip G. Altbach, and Gail P. Kelly, part 1 contains one chapter, "Debates and Trends in Comparative Education," by Gail P. Kelly. Part 2, which examines world trends in education, contains the following articles: (2) "Compulsory Schooling in the Western Cultural Context" (John Boli and Francisco O. Ramirez); (3) "Patterns in Higher Education Development: Toward the Year 2000" (Philip G. Altbach); (4) "Donor Agencies and Third World Educational Development, 1945-1985" (Edward H. Berman); (5) "Modernization without Westernization: Assessing the Chinese Educational Experience" (Ruth Hayhoe); and (6) "The Neo-Conservative Paradigm: Recent Changes in Eastern Europe" (Tamas Kozma). Part 3, which presents theoretical frameworks, includes the following three chapters: (7) "Conceptualizing Education and the Drive for Social Equality" (Joseph P. Farrell); (8) "Conceptualizing the Role of Education in the Economy" (Peter Easton and Steven Klees); and (9) "Education and the State: From Adam Smith to Perestroika" (Martin Carnoy). The fourth part, "Contemporary Reform Movements and Emergent Issues" includes the following chapters: (10) "Reforming Educational Governance: Centralization/Decentralization" (Noel F. McGinn); (11) "Public and Private Sectors in Education in India" (Jandhyala B.G. Tilak); (12) "Comparing National Systems of Secondary Schools Leaving Examinations" (Harold J. Noah and Max A. Eckstein); (13) "a Cross-National Study of Teachers" (Harry Judge); (14) "Education Reform in Britain and the United States" (Miriam David); and (15) "Effective Schools in Comparative Focus" (Harry M. Levin). Part 5, "Assessing the Outcomes of Reforms" contains three chapters: (16) "Policy Impact of iea Research" (Torsten Husen); (17) "Education, Women, and Change" (Gail P. Kelly); and (18) "National Literacy Campaigns in Historical and Comparative Perspective: Legacies, Lessons, and Issues" (Robert F. Arnove and Harvey J. Graff). Endnotes and an index are included. (Lmi)
more
fewer
Audience Level
0

1
Kids
General
Special
Audience level: 0.31 (from 0.02 for Asian high ... to 0.99 for Interviews ...)
Related Identities
Associated Subjects
Academic freedom
Altbach, Philip G
American Friends Service Committee
Asia
Breines, Paul,
Buhle, Paul,
Burlage, Robb K
Calkins, Kenneth R
College integration
Comparative education
Developing countries
East Asia
Economic development--Effect of education on
Education
Education, Higher
Education, Higher--Aims and objectives
Education, Higher--Economic aspects
Education, Higher--Political aspects
Education, Higher--Research
Education, Higher--Social aspects
Education--Aims and objectives
Educational equalization
Educational sociology
Education and globalization
Education and state
Flacks, Richard
Hawley, James
Higher education and state
Johnson, Steven H
Meeropol, Michael
Miller, Michael J
Minorities--Education (Higher)
Nuclear disarmament
Peace movements
Protest movements
Publishers and publishing
Race relations
Student movements
Student Peace Union (U.S.)
Students for a Democratic Society (U.S.)
Students--Political activity
Textbooks
Textbooks--Publishing
United States
Universities and colleges
Universities and colleges--Research
Vietnam War (1961-1975)
War Resisters League
Wellman, David
Wisconsin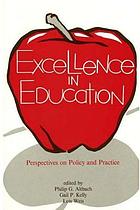 Alternative Names
Altbach, G. P.

Altbach, P. G.

Altbach, P. G. 1941-

Altbach, P. G. (Philip G.)

Altbach, P. G. (Philip G.), 1941-

Altbach, P. G. (Philip Geoffrey), 1941-

Altbach, Philip 1941-

Altbach, Philip G.

Altbach Philip G. 1941-....

Altbach, Philip Geoffrey

Altbach, Philip Geoffrey 1941-

Alʹtbakh, F.

Alʹtbakh, F. (Filip)

Alʹtbakh, Filip G.

Philip Altbach Author, researcher and professor

Альтбах, Ф

Альтбах, Ф. (Филип)

Альтбах, Филип Г.

알트바하, 필립 G

アルトバック, P. G.

アルトバック, フィリップ G.

フィリップ・アルトバック

Languages
Covers