Bohm, David 1917-1992
Most widely held works about David Bohm
more
fewer
Most widely held works by David Bohm
Causality and chance in modern physics
by
David Bohm
( Book )
108 editions published between
1951
and 2016 in 3 languages and held by 2,301 WorldCat member libraries worldwide
In this classic, David Bohm was the first to offer us his causal interpretation of the quantum theory. Causality and Chance in Modern Physics continues to make possible further insight into the meaning of the quantum theory and to suggest ways of extending the theory into new directions
On dialogue
by
David Bohm
( )
61 editions published between
1990
and 2014 in 4 languages and held by 2,009 WorldCat member libraries worldwide
The question of how we communicate is at the heart of On Dialogue. This revised and expanded edition is the most comprehensive documentation to date of best-selling author David Bohm's dialogical world view. Whilst the exercise of dialogue is as old as civilization itself, in recent times a profusion of practices, techniques and definitions has arisen around the term 'dialogue'. None of these approaches can claim to be the correct view, but it is possible to distinguish between them and to clarify the intention of each. To this end, the current edition of On Dialogue illuminates the underlying meaning, purpose and uniqueness of David Bohm's work in this field
The limits of thought
by
J Krishnamurti
( )
20 editions published between
1998
and 2003 in
English
and held by 1,833 WorldCat member libraries worldwide
The penetrating dialogues between Jiddu Krishnamurti and David Bohm in The Limits of Thought, is the first time that an in-depth and sustained discussion has been recorded between a leading religious teacher and a prominent physicist. The starting point of their engaging exchange is the question, "Has humanity taken a wrong turn, which has brought about endless division, conflict, and destruction?"
Thought as a system
by
David Bohm
( )
31 editions published between
1992
and 2015 in
English
and
Vietnamese
and held by 1,659 WorldCat member libraries worldwide
"In Thought as a System, best-selling author David Bohm takes as his subject the role of thought and knowledge at every level of human affairs, from our private reflections on personal identity to our collective efforts to fashion a tolerable civilization." "Elaborating upon principles of the relationship between mind and matter first put forward in Wholeness and the Implicate Order, Professor Bohm rejects the notion that our thinking processes neutrally report on what is 'out there' in an objective world. He explores the manner in which thought actively participates in forming our perceptions, our sense of meaning and our daily actions. He suggests that collective thought and knowledge have become so automated that we are in large part controlled by them, with a subsequent loss of authenticity, freedom and order." "In conversations with fifty seminar participants in Ojai, California, David Bohm offers a radical perspective on an underlying source of human conflict, and inquires into the possibility of individual and collective transformation."--Jacket
Quantum theory
by
David Bohm
( Book )
96 editions published between
1951
and 2012 in 5 languages and held by 1,560 WorldCat member libraries worldwide
This superb text by David Bohm, formerly Princeton University and Emeritus Professor of Theoretical Physics at Birkbeck College, University of London, provides a formulation of the quantum theory in terms of qualitative and imaginative concepts that have evolved outside and beyond classical theory. Although it presents the main ideas of quantum theory essentially in nonmathematical terms, it follows these with a broad range of specific applications that are worked out in considerable mathematical detail. Addressed primarily to advanced undergraduate students, the text begins with a study of the physical formulation of the quantum theory, from its origin and early development through an analysis of wave vs. particle properties of matter. In Part II, Professor Bohm addresses the mathematical formulation of the quantum theory, examining wave functions, operators, Schrödinger's equation, fluctuations, correlations, and eigenfunctions. Part III takes up applications to simple systems and further extensions of quantum theory formulation, including matrix formulation and spin and angular momentum. Parts IV and V explore the methods of approximate solution of Schrödinger's equation and the theory of scattering. In Part VI, the process of measurement is examined along with the relationship between quantum and classical concepts. Throughout the text, Professor Bohm places strong emphasis on showing how the quantum theory can be developed in a natural way, starting from the previously existing classical theory and going step by step through the experimental facts and theoretical lines of reasoning which led to replacement of the classical theory by the quantum theory
Wholeness and the implicate order
by
David Bohm
( Book )
108 editions published between
1980
and 2013 in 3 languages and held by 1,528 WorldCat member libraries worldwide
In his classic work, the author develops a theory of quantum physics which treats the totality of existence, including matter and consciousness, as an unbroken whole. This book is for those interested in physics, philosophy, psychology, etc
The special theory of relativity
by
David Bohm
( Book )
54 editions published between
1965
and 2015 in 3 languages and held by 1,381 WorldCat member libraries worldwide
Bohm presents the theory of relativity as a unified whole, making clear the reasons which led to its adoption and explaining its basic meaning. He also reveals the limited truth of some of the assumptions which stop us appreciating it
On creativity
by
David Bohm
( )
40 editions published between
1996
and 2012 in
English
and
Chinese
and held by 1,183 WorldCat member libraries worldwide
"On Creativity is a collection of previously unpublished or unavailable essays by David Bohm, which are all related directly to the nature of creativity." "A significant portion of the material draws overtly from Bohm's perception as a practising scientist - his notions of what underlies a paradigm shift, or how laws of nature, theories and hypotheses are perceived, rationalized and axiomatized. However, the novelty and appeal of Bohm's views of these processes is the suggestion that the work of the visual artist is remarkably similar to that of the scientist. He explores these similarities at length and goes so far as to suggest that the creative processes of the scientist and the artist are at work in every person."--Jacket
Science, order, and creativity
by
David Bohm
( Book )
57 editions published between
1987
and 2016 in 5 languages and held by 1,086 WorldCat member libraries worldwide
"Bantam new age books"--Page 4 of cover. Includes bibliographical references and index
The undivided universe : an ontological interpretation of quantum theory
by
David Bohm
( Book )
37 editions published between
1991
and 2006 in
English
and held by 771 WorldCat member libraries worldwide
"In The Undivided Universe, Professor David Bohm, one of the foremost scientific thinkers of the day and one of the most distinguished physicists of his generation, presents a radically different approach to quantum theory. With Basil Hiley, his co-author and long-time colleague, an interpretation of quantum theory is developed which gives a clear, intuitive understanding of its meaning and in which there is a coherent notion of the reality of the universe without assuming a fundamental role for the human observer." "With the aid of new concepts such as active information together with non-locality, a comprehensive account of all the basic features of quantum theory is provided, including the relativistic domain and quantum field theory. The new approach is contrasted with other commonly accepted interpretations and it is shown that paradoxical or unsatisfactory features of the other interpretations, such as the wave-particle duality and the collapse of the wave function, do not arise. Finally, on the basis of the new interpretation, the authors make suggestions that go beyond current quantum theory and they indicate areas in which quantum theory may be expected to break down in a way that will allow for a test."--Jacket
more
fewer
Audience Level
0

1
Kids
General
Special
Audience level: 0.29 (from 0.04 for Bohm-Biede ... to 0.94 for Vigilance ...)
Related Identities
Associated Subjects
Art and science
Artists
Biederman, Charles Joseph,
Bohm, David,
Bohr, Niels,
Catholic Church
Causality (Physics)
Chance
Conflict (Psychology)
Cosmology
Creation (Literary, artistic, etc.)
Creation in art
Creative ability in science
Dialogue analysis
Ego (Psychology)
England
Human beings
Insight
Knowledge, Theory of
Krishnamurti, J.--(Jiddu),
Mechanism (Philosophy)
Metaphysics
Mysticism
Natural law
Ontology
Order (Philosophy)
Philosophy
Philosophy of mind
Physicists
Physics
Physics--Philosophy
Prigogine, I.--(Ilya)
Process philosophy
Quantum theory
Quantum theory--Mathematics
Rahner, Karl,
Reality
Relativity (Physics)
Religion and science
Science--Philosophy
Space and time
Special relativity (Physics)
Theology, Doctrinal
Thought and thinking
Time--Psychological aspects
Transcendentalism
Trinity
United States
Whole and parts (Philosophy)
Wilber, Ken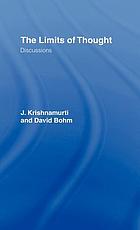 Covers
Alternative Names
Bohm.

Bohm D.

Bohm, D. 1917-

Bohm D. 1917-1992

Bohm, D. 1917-1992 (David)

Bohm, D. (David)

Bohm, D. (David), 1917-1992

Bohm, David

Bohm, David 1917-1992

Bohm, David Joseph.

Bohm, David Joseph 1917-1992

Bohm Dawid

Bohm, Joseph David 1917-1992

Bom, D.

Bom, Dejvid

Bom, Dèvid.

David Bohm Amerikaans natuurkundige (1917-1992)

David Bohm amerykański fizyk

David Bohm fisico e filosofo statunitense

David Bohm physicien américain qui a réalisé des travaux en philosophie

David Bohm US-amerikanischer Quantenphysiker und Philosoph

Бом, Д..

Бом, Д 1917-1992

Бом Д. Д

Бом Д. Д. 1917-1992

Бом, Д. (Дэвид), 1917-1992

Бом, Давид

Бом Дэвид

Бом, Дэвид 1917-1992

Дејвид Бом

Дэвид Бом

Դեվիդ Բոմ

בוהם, דיוויד ג'וזף, 1917-1992

בוהם, דיויד, 1917-1992

בום, דיויד, 1917-1992

דייוויד בוהם

ديفيد بوم

دیوید بوهم

ਡੇਵਿਡ ਬੋਉਮ

데이비드 봄

보음, 데이비드

봄, 데이비드

デヴィッド・ボーム

ボーム, D.

ボーム, デヴィッド

ボーム, デビッド

戴维·玻姆

Languages