International Telecommunication Union
Most widely held works by International Telecommunication Union
M-government : mobile technologies for responsive governments and connected societies
by
Organisation for Economic Co-operation and Development
( )
20 editions published between
2011
and 2013 in
English
and
Korean
and held by 415 WorldCat member libraries worldwide
This report aims to foster a better understanding on how to leverage the economic and social impacts of the implementation of the Internet into mobile devices to enable ubiquitous governments, sustain public sector innovation and transform public service delivery. The content of this report paves the way for the Report on Agile Government to be released by OECD in the Fall of 2011. The report is a joint-product of the collaboration of OECD with the International Telecommunication Union (ITU) and the United Nations Department of Economic and Social Affairs
more
fewer
Audience Level
0

1
General
Special
Audience level: 0.00 (from 0.00 for The format ... to 0.00 for The format ...)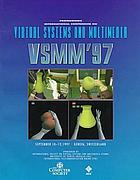 Covers
Alternative Names
International Radiotelegraph Union
International Telegraph Union
Alþjóðafjarskiptasambandið

Aontas Idirnáisiúnta Teileachumarsáide

Bashkimi Ndërkombëtar i Telekomunikacionit

Beynəlxalq telekomunikasiya ittifaqı

Chile Ministerio de Obras Públicas y Transportes

Den internasjonale telekommunikasjonsunion FN-organ for global standardisering innen telekommunikasjon

Den internasjonale teleunionen

Diethnēs Henōsē Tēlepikoinōnias

Guo ji dian xin lian he hui

I.T.U.

I.T.U. (International Telecommunication Union)

IFU

IFV

IFV (Internationaler Fernmeldeverein)

Internacia Telekomunika Unio suborganizaĵo de Unuiĝintaj Nacioj

Internacionalna telekomunikacijska unija

Internaitional Telecommunication Union Unitit Naitions (UN) that is responsible for issues that concern information an communication technologies

International Telecommunicatin Union

International Telecommunication Union

International Telecommunication Union specialized agency of the United Nations for information and communication technologies

International Telecommunications Union

International telegraph union

Internationale Fernmelde-Union

Internationale Fernmeldeunion Sonderorganisation der Vereinten Nationen

Internationale Telecommunicatie-unie

Internationale Telekommunikations-Union

Internationaler Fernmeldeverein

Internationella Fjärrförbindelseunionen

Internationella teleunionen

Internationella teleunionen specialorgan inom Förenta nationerna

ITU

ITU (International Telecommunication Union)

Kansainvälinen televiestintäliitto YK:n alainen televiestintäverkkoja ja -palveluja kansainvälisesti koordinoiva järjestö

Kesatuan Telekomunikasi Antarabangsa

Kokusai Denki Tsūshin Rengō

Kukche Chŏn'gi Tʻongsin Yŏnhap

Kuo chi tien hsin lien ho hui

Liên minh Viễn thông Quốc tế cơ quan chuyên môn của Liên Hiệp Quốc chịu trách nhiệm về mọi vấn đề liên quan đến công nghệ thông tin và truyền thông

Mednarodna telekomunikacijska zveza

Međunarodna telekomunikacijska unija

Međunarodna telekomunikaciona unija

Medzinárodná telekomunikačná únia špecializovaná agentúra Organizácie Spojených národov

Meždunarodnyj sojuz ėlektrosvjazi

Mezhdunarodnyĭ soi︠u︡z ėlektrosvi︠a︡zi

Mezinárodní telekomunikační unie

Mezinárodní telekomunikační unie specializovaná agentura Organizace spojených národů

Midowga Warisgaarsiinta Caalamiga

Międzynarodowy Związek Telekomunikacyjny

MSĖ

Muungano wa Kimataifa wa Mawasiliano

Nemzetközi Távközlési Egyesület

Rahvidõvaihõlinõ Telekommunikatsiooni Liit

Rahvusvaheline Telekommunikatsiooni Liit.

Starptautiskā telekomunikāciju savienība Apvienoto Nāciju specializētā aģentūra

Tarptautinė telekomunikacijų sąjunga

Telekomunikazioen Batasun Internazionala

U.I.T.

U.I.T. (International Telecommunication Union)

UIT

UIT (International Telecommunication Union)

UIT (Union internationale des télécommunications)

Uluslararası Telekomünikasyon Birliği

UN ITU

Uni Telekomunikasi Internasional

União Internacional de Telecomunicações

Unió Internacional de Telecomunicacions

Unio Internationalis Telecommunicationis

Unión internacional de telecomunicaciones

Unión Internacional de Telecomunicaciones agencia especializada de las Naciones Unidas

Unión Internacional de Telecomunicacións

Union Internasionałe de Tełecomunicasion

Union internationale des telecommunication

Union internationale des télécommunications

Union internationale des télécommunications agence spécialisée des Nations Unies pour les télécommunications

Union télégraphique

Union télégraphique internationale

Unione internazionale delle telecomunicazioni

United Nations International Telecommunication Union

Uniunea Internațională pentru Telecomunicații

Weltnachrichtenverein

Xunión Internacional de Telecomunicaciones axencia especializada de les Naciones Xuníes

Διεθνής Ένωση Τηλεπικοινωνίας

Διεθνής Ένωση Τηλεπικοινωνιών

Меѓународен телекомуникациски сојуз

Международен съюз по телекомуникации

Международный союз электросвязи

Међународна телекомуникацијска унија

Міжнародний союз електрозв'язку спеціалізоване агентство Організації Об'єднаних Націй

Міжнародны саюз электрасувязі

Халыкара телекоммуникацияләр береге Берләшкән милләтләр оешмасының (БМО) мәгълүмати һәм коммуникацион технологияләр буенча махсуслаштырылган агентлыгы

Халықаралық электр байланысы одағы

Электр байланышынын эл аралык союзу

Հեռահաղորդակցության միջազգային միություն

איגוד הטלקומוניקציה הבינלאומי

اتحادیه بین‌المللی مخابرات

الاتحاد الدولي للاتصالات منظمة دولية

بين الاقوامي برقياتي رابطائي اتحاد گڏيل قومن جي خاص گماشتگري (ايجنسي)

عالمی ٹیلی مواصلاتی اتحاد

अंतर्राष्ट्रीय दूरसंचार संघ

अन्तर्राष्ट्रीय दूरसंचार संघ

আন্তর্জাতিক টেলিযোগাযোগ ইউনিয়ন

பன்னாட்டுத் தொலைத்தொடர்பு ஒன்றியம்

ഇന്റർനാഷണൽ ടെലികമ്യൂണിക്കേഷൻ യൂണിയൻ

สหภาพโทรคมนาคมระหว่างประเทศ

ສະຫະພາບໂທລະຄົມມະນາຄົມ

အိုင်တီယူ

საერთაშორისო ტელეკომუნიკაციების კავშირი

국제전기통신연합

コクサイ デンキ ツウシン レンゴウ

国际电信联盟

國際電信聯盟 聯合國的專門機構

国際電気通信連合

国際電気通信連合 国際連合の専門機関の一つ

Languages