École française d'Extrême-Orient
Overview
| | |
| --- | --- |
| Works: | 1,150 works in 1,886 publications in 6 languages and 12,266 library holdings |
| Genres: | Periodicals Conference papers and proceedings History Bibliographies Interviews Catalogs Biographies Criticism, interpretation, etc Exhibition catalogs Pictorial works |
| Roles: | Editor, isb, Other, Publisher, Cartographer, Publishing director, Illustrator, Contributor, Producer, 557 |
Most widely held works about École française d'Extrême-Orient
more
fewer
Most widely held works by École française d'Extrême-Orient
Les dialogues platoniciens chez Plutarque : stratégies et méthodes exégétiques
( )
4 editions published between
2010
and 2014 in
French
and held by 1,341 WorldCat member libraries worldwide
La question du platonisme de Plutarque constitue un sujet crucial tant pour les spécialistes de Plutarque que pour ceux qui s'intéressent à la réception ancienne de Platon. Alors que les publications précédentes sur cette question se sont concentrées sur la nature de la fidélité de Plutarque à la philosophie platonicienne et sur la façon dont les thèses platoniciennes sont présentées dans le cadre du médio-platonisme, le présent volume tente plutôt, à travers une approche polyvalente, de se concentrer sur la réception en tant que tel du texte platonicien par Plutarque, en essayant de voir comment et pourquoi Plutarque utilise les mots de Platon dans les "Moralia."
Arts asiatiques
by
France) Musée Guimet (Paris
( )
in
French
and
Undetermined
and held by 591 WorldCat member libraries worldwide
Religion and Chinese society
( Book )
25 editions published between
2002
and 2004 in
English
and held by 547 WorldCat member libraries worldwide
These volumes contain a selection of essays presented in a conference convened jointly by the Ecole francaise d'Extreme-Orient and the Centre for the Study of Religion and Chinese Society of the Chinese University of Hong Kong, on "Religion and Chinese Society: The Transformation of a Field and Its Implications for the Study of Chinese Culture."
Studies on fortification in India
by
Jean Deloche
( )
3 editions published in
2007
in
English
and held by 181 WorldCat member libraries worldwide
This book brings together essays on some prominent defensive works which have been constructed over many centuries across the Indian subcontinent, particularly South India. The first chapter, on the Harappan period and Early Historic Indian sites, is based mainly on archaeological reports; all the other chapters, covering South India from the 3rd to the 18th century A.D., draw on the available historical material, both documentary and epigraphic, as well as on intense field work and personal investigations carried out by the author over the past twenty years in numerous hill forts and fortified towns in India. Much of the information has been already published piecemeal in a range of articles written in French. Here, the findings of this body of work are freshly presented with an attempt at synthesis. For each period a selection has been made of outstanding examples of fortification in order to analyse the building techniques, considering the evolution of military technology, particularly the development of artillery, to establish the typology of the structures and to bring into focus a reliable method for identifying and dating defensive works in India. This analysis, which draws attention to the considerable skills and ingenuities of Indian fort builders, has something to engage the interest of all those concerned with India military monuments, be they engineers, archaeologists or historians. Ce livre, fondé principalement sur des enquêtes de terrain menées pendant une vingtaine d'années, présente quelques-unes des fortifications les plus significatives construites à travers les siècles dans le sous-continent indien, notamment dans le Sud de la péninsule. L'auteur, pour chaque période, analyse les procédés de construction en tenant compte de l'évolution des techniques, en particulier, de l'adaptation des structures aux progrès de l'artillerie, afin d'établir la typologie des ouvrages et de mettre au point une méthodologie pour identifier et dater les innombrables places fortes de cet immense pays. Cette étude qui met en évidence les caractères de la fortification en Inde devrait satisfaire la curiosité de tous ceux qui, ingénieurs, architectes ou historiens, s'intéressent à l'architecture militaire
La bhakti d'une reine : Śiva à Tiruccen̲n̲ampūṇṭi
by
Charlotte Schmid
( )
3 editions published in
2014
in
English
and
French
and held by 130 WorldCat member libraries worldwide
Élevé entre la fin du ixe et la première moitié du xe siècle au cœur du delta de la Kāvēri du pays tamoul, en l'honneur du " grand dieu de Tirukkaṭaimuṭi ", le temple shivaïte de Tiruccen̲n̲ampūṇṭi constitue l'assise de cet ouvrage. Maintenant abandonné, ce temple est l'un des exemples les plus anciens d'un art dit Cōl̲a. L'analyse conduit à proposer qu'il fut construit en l'honneur d'une des divinités shivaïtes chantées dans l'anthologie poétique des premiers hymnes à Śiva du pays tamoul, le Tēvāram (VIIe-IXe siècles). La difficulté à cerner l'identité du plus important des patrons du temple, la reine Pallava Mār̲ampāvai, répond à la complexité d'un site où s'entrelacent différents corpus, poèmes, épigraphes, sculptures, monuments Pallava et manifestations artistiques de la période cōl̲a. Tiruccen̲n̲ampūṇṭi est ainsi exploré à travers trois directions de recherche principales : il s'agit de définir l'art Cōl̲a en reconnaissant la contribution des temples royaux des Pallava et en s'interrogeant sur l'usage des labels dynastiques, d'explorer la relation entre le monde des textes et celui de l'archéologie à l'aide de deux corpus précis, l'un iconographique, l'autre épigraphique et, enfin, d'examiner la relation entre royal et local pour ce qui concerne le phénomène religieux connu sous le nom de "Bhakti". Femme active dans une région déterminée, se proclamant dans des inscriptions tamoules membre d'une famille des Pallava fameuse pour son épigraphie sanskrite, liée à une communauté de marchands plus qu'aux brahmanes, Mār̲ampāvai paraît cristalliser les rencontres entre plusieurs mondes. L'univers divin n'est pas le moins complexe d'entre eux : Viṣṇu The heart of this book is a temple built in the Tamil-speaking South in the late 9th or early 10th century CE, at Tiruccen̲n̲ampūṇṭi, near Trichy. Now abandoned, that temple is one of the earliest known Śaiva temples of the Cōl̲a period. The evidence gathered here suggests that this shrine, dedicated to Śiva as "the great god of
Contribution to the history of the wheeled vehicle in India
by
Jean Deloche
( )
2 editions published in
2014
in
English
and held by 125 WorldCat member libraries worldwide
This book is a contribution to the history of the wheeled vehicle in India. In the first part we examine the present carriages, their types and their distribution; then, in the light of these clearly discernible facts, we intend to interpret the sources concerning, on the one hand, the wheeled vehicles from Protohistory to the Mughal period, and on the other hand, the changes introduced by the transport revolution of the middle of the 19th century. It shows that, prior to the British period, the northern plains of India were favoured with a variety of vehicles for travelling and for goods traffic, many of them with a rudimentary form of suspension, while in the Deccan, most of the country carts were heavy, ill-constructed and not fit for distant journeys. The reason why the people of Hindusthan showed much greater ingenuity than those of the Deccan concerning the construction of carts is perhaps due to the fact that, over the centuries, greater attention was given there to roads and their maintenance than on the peninsula: at least since Asoka, the sovereigns of the Gangetic Plain were interested in the question of roads, and particularly in the good condition of the Grand Trunk Road and the axes leading to the Gulf of Cambay. Cette étude est une contribution à l'histoire de la voiture en Inde. Dans une première partie elle présente les voitures actuelles, leurs types, leur répartition ; puis, à la lumière de ces faits directement observables, elle se propose d'interpréter les sources qui concernent d'une part, les véhicules utilisées de la Protohistoire au temps des Moghols, d'autre part les changement apportés par la révolution des transports au milieu du xixe siècle. L'analyse des documents montre qu'avant la période britannique existaient, dans les plaines du Nord, plusieurs types de véhicules destinés au voyage et au transport des marchandises, certains équipés d'un système de suspension rudimentaire, alors que, sur les plateaux du Deccan, on trouvait
Le temple d'Angkor Vat
by
École française d'Extrême-Orient
( Book )
10 editions published between
1929
and 1995 in
French
and held by 111 WorldCat member libraries worldwide
more
fewer
Audience Level
0

1
General
Special
Audience level: 0.47 (from 0.02 for Les dialog ... to 0.92 for L'École f ...)
Related Identities Covers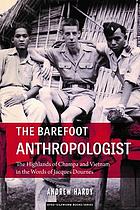 Alternative Names
E.F.E.O.

E.F.E.O. (École française d'Extrême-Orient)

École française d'Extrême-Orient Schule in Frankreich

École Française d'Extreme Orient

Ecole francaise d'Extreme-Orient, Centre de Kyoto

École française d'Extrême-Orient esplora instituto en Parizo, Francio, pri la studo de orienta Azio

École française d'Extrême-Orient (Hanoi)

École française d'Extrême-Orient institute for the study of Asian societies in Paris, France

École française d'Extrême-Orient (Paris)

École française d'Extrême-Orient school in Frankrijk

École française d'Extrême-Orient sekolah di Perancis

EFEO

EFEO (École française d'Extrême-Orient)

Fa-kuo Yüan tung hsüeh yüan

Faguo Yuan dong xue yuan.

French School of Asian Studies

Furansu Kokuritsu Kyokuto Gakuin

Furansu Kyokuto Gakuin

Furansu Kyokuto Gakuin Kyoto Shibu

Hanoi (Vietnam) Ecole française d'Extrême-Orient

Học-viên-đông-bác-cô-Pháp

Học-viên-đông-bác-cô-Pháp Paris

Học viện Viễn Đông bác cổ Pháp

Jakarta (Indonesia) Ecole française d'Extrême-Orient

L'École française d'Extrême-Orient

L'École française d'Extrême-Orient

Lembaga Penelitian Perancis untuk Timur Jauh

Mission archéologique d'Indo-Chine

Mission archéologique d'Indochine

Paris (France) Ecole française d'Extrême-Orient

Pusat Penyelidikan Timur Jauh Perancis

Saigon (Vietnam) Ecole française d'Extrême-Orient

Sathāban Farangsēt hǣng Plāi Būraphāthit

Schola Extremi Orientis Francica

The French School of Asian Studies

Viện Viễn Đông bác cổ

Viện Viễn Đông bác cổ (Paris, France)

Viện Viễn Đông bác cổ Pháp

Viện Viễn Đông Bác cổ trung tâm nghiên cứu về Đông Phương học của Pháp tại Việt Nam

Yuan dong xue yuan

Yuan dong xue yuan (Paris, France)

Yüan tung hsüeh yüan (Paris, France)

Французский институт Дальнего Востока

Французький інститут Далекого Сходу

Френско училище за Далечния Изток

בית הספר הצרפתי למזרח הרחוק

ڏور اوڀر جو فرانسيسي اسڪول

பிரான்சியக் கீழைத்திசை ஆய்வுக் கல்விக்கூடம்

ഇകോൾ ഫ്രോസിസ് ഡെ എക്സ്ട്രീം ഓറിയെന്റ്

สำนักฝรั่งเศสแห่งปลายบุรพทิศ

สำนักฝรั่งเศสแห่งปลายบุรพทิศ สาขา

원동박고원

フランス キョクトウ ガクイン

フランス キョクトウ ガクイン キョウト シブ

フランス コクリツ キョクトウ ガクイン

フランス国立極東学院

フランス極東学院

フランス極東学院京都支部

法國遠東學院

Languages