Sumner, L. W.
Most widely held works by L. W Sumner
Abortion and moral theory
by
L. W Sumner
( Book )
17 editions published between
1981
and 2016 in
English
and held by 1,315 WorldCat member libraries worldwide
At the heart of the current debate over abortion is the question of what is at stake: for the liberal feminist group it is the woman's autonomy over her own body; for the conservative/ pro-life" group it is the life of the fetus itself. Rejecting both of these views as extremes, L W. Sumner opts for a moderate position for which he provides a moral foundation. Originally published in 1981. The Princeton Legacy Library uses the latest print-on-demand technology to again make available previously out-of-print books from the distinguished backlist of Princeton University Press. These paperback editions preserve the original texts of these important books while presenting them in durable paperback editions. The goal of the Princeton Legacy Library is to vastly increase access to the rich scholarly heritage found in the thousands of books published by Princeton University Press since its founding in 1905
The hateful and the obscene : studies in the limits of free expression
by
L. W Sumner
( )
12 editions published between
2004
and 2016 in
English
and held by 1,277 WorldCat member libraries worldwide
"In a series of landmark decisions since 1990, Canadian courts have shaped a distinctive approach to the regulation of obscenity, hate literature, and child pornography. Missing from the debate, however, has been any attempt to determine whether the legal status quo can be justified by reference to a framework of moral/political principles. The Hateful and the Obscene is intended to fill that gap." "The Hateful and the Obscene is an interpretation of freedom of expression that combines serious philosophical thought with a focus on Canadian law, thus offering the breadth capable of dealing with both obscenity and hate literature."--Jacket
Philosophical perspectives on bioethics
by
Joseph M Boyle
( )
17 editions published between
1996
and 2016 in
English
and held by 756 WorldCat member libraries worldwide
How should we attempt to resolve concrete bioethical problems? How are we to understand the role of bioethics in the health care system, government, and academe? This collection of original essays raises these and other questions about the nature of bioethics as a discipline. The contributors to the volume discuss various approaches to bioethical thinking and the political and institutional contexts of bioethics, addressing underlying concerns about the purposes of its practice. Included are extended analyses of such important issues as the conduct of clinical trials, euthanasia, justice in health care, the care of children, cosmetic surgery, and reproductive technologies
The moral foundation of rights
by
L. W Sumner
( Book )
27 editions published between
1987
and 2011 in 3 languages and held by 706 WorldCat member libraries worldwide
Ben shu guan zhu dang dai de quan li su qiu wen ti,Yan jiu le quan li de dao de ji chu.Zheng li le huo fei er de you shi(zi you,Yao qiu,Quan li he huo mian),Ti chu le quan li fen xi de san ge wei du(fan wei,Nei rong he li du),Jie zhu dao yi mo tai he zhen li mo tai,Bao hu li yi he bao hu xuan ze,Li yi gai nian he xuan ze gai nian,Yu yong xue he yu yi xue,Xian ru wei zhu he yu xian cheng nuo deng shu yu fen xi le si zhong ju ti de quan li li lun
Welfare, happiness, and ethics
by
L. W Sumner
( Book )
27 editions published between
1996
and 2003 in
English
and held by 631 WorldCat member libraries worldwide
Moral philosophers agree that welfare matters. But they do not agree about what it is, or how much it matters. Wayne Sumner presents an original theory of welfare, investigating its nature and discussing its importance. He considers and rejects all notable rival theories, both objective and subjective, including hedonism and theories founded on desire or preference. His own theory connects welfare closely with happiness or life satisfaction. Professor Sumner then proceeds to defend welfarism, that is, to argue (against the value pluralism that currently dominates moral philosophy) that welfare is the only basic ethical value, the only thing which we have a moral reason to promote for its own sake. He concludes by discussing the implications of this thesis for ethical and political theory
Assisted death : a study in ethics and law
by
L. W Sumner
( Book )
17 editions published between
2011
and 2013 in
English
and held by 502 WorldCat member libraries worldwide
"Ethical and legal issues concerning physician-assisted suicide and euthanasia are very much on the public agenda in many jurisdictions. In this timely book L.W. Sumner addresses these issues within the wider context of palliative care for patients in the dying process. His ethical conclusion is that a bright line between assisted death and other widely accepted end-of-life practices, including the withdrawal of life-sustaining treatment, pain control through high-dose opioids, and terminal sedation, cannot be justified. In the course of the ethical argument many familiar themes are given careful and thorough treatment: conceptions of death, the badness of death, the wrongness of killing, informed consent and refusal, the ethics of suicide, cause of death, the double effect, the sanctity of life, the 'active/passive' distinction, advance directives, and nonvoluntary euthanasia. The legal discussion opens with a survey of some prominent prohibitionist and regulatory regimes and then outlines a model regulatory policy for assisted death. Sumner concludes by defending this policy against a wide range of common objections, including those which appeal to slippery slopes or the possibility of abuse, and by asking how the transition to a regulatory regime might be managed in three common law prohibitionist jurisdictions"--Provided by publisher
Physician-assisted death : what everyone needs to know
by
L. W Sumner
( Book )
7 editions published in
2017
in
English
and held by 325 WorldCat member libraries worldwide
Physician-assisted death is now legal in six states, and is the subject of intense political and legal battles across the country. As our population ages, the debate continues. What are the main dividing lines in this debate? What are the principal ethical questions involved? Philosopher and ethicist L.W. Sumner equips readers with everything they need to know to take a reasoned and informed position on these and similar questions. He provides much-needed context by situating physician-assisted death within the wider framework of end-of-life care, and explains why the movement to legalize it now enjoys such strong public support by reviewing the movement's successes to date, beginning in Oregon in 1994 and now extending to twelve jurisdictions across three continents. By providing an overview of the main ethical and legal arguments on both sides, Sumner provides a clear and accessible explanation of why we have yet to resolve the controversy. Lastly, he considers the future political and judicial actions that are necessary for broader reform of end-of-life care. All those who care about how we handle end-of-life dilemmas will benefit from Sumner's deeply informed expertise on this important issue. -- Provided by publisher
more
fewer
Audience Level
0

1
Kids
General
Special
Audience level: 0.36 (from 0.08 for The hatefu ... to 0.99 for Rights den ...)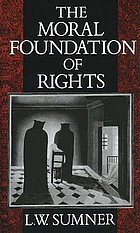 Covers
Alternative Names
L. W. Sumner filosofo canadese

L. W. Sumner filósofo canadiense

Sumner, L. W.

Sumner, L. W. 1941-

Sumner, L. W. (Leonard Wayne), 1941-

Sumner, Leonard 1941-

Sumner, Leonard W., 1941-

Sumner, Leonard Wayne

Sumner, Leonard Wayne 1941-

Sumner, Wayne

Languages