Esposito, John L.
Most widely held works about John L Esposito
Most widely held works by John L Esposito
Islam : the straight path
by
John L Esposito
( Book )
77 editions published between
1988
and 2016 in 3 languages and held by 4,619 WorldCat member libraries worldwide
In Islam, Esposito provides a succinct, up-to-date survey of the Islamic experience, an introduction to the faith, belief, and practice of Islam from its origins to its contemporary resurgence. He traces the emergence and development of this dynamic faith and its impact on world history and politics. He discusses the formation of Islamic belief and practice (law, theology, philosophy, and mysticism), chronicling the struggle of Muslims to define and adhere to their Islamic way of life. Equally important is the essential information Esposito provides on the contemporary world of Islam, from Muslim responses to the challenges of colonialism and modernization to the reassertion of Islam in politics and society. This third edition has been updated throughout and is enhanced by new material that more accurately reflects the true diversity of Muslim cultures
The Islamic threat : myth or reality?
by
John L Esposito
( Book )
51 editions published between
1992
and 2009 in 4 languages and held by 3,263 WorldCat member libraries worldwide
Are Islam and the West on an inevitable collision course? Are Islamic fundamentalists medieval fanatics - a threat to stability in the Muslim world and to American interests in the region? Does a clash of world views loom on the horizon? From the Ayatollah Khomeini to Saddam Hussein, the image of Islam as a militant, expansionist, and rabidly anti-Western religion has gripped the minds of governments and the media. But these perceptions, John Esposito writes, arise from a long history of mutual distrust, criticism, and condemnation, and represent far too simplistic an understanding of one of the most important issues of our times. In The Islamic Threat, Esposito places the challenge of Islam in critical perspective, exploring the vitality of Islam as a global force and the troubled history of its relations with the western world. He offers a systematic assessment of Islamic politics in key nations including Iran, Libya, Lebanon, Egypt, Sudan, Tunisia, and Algeria, focusing in particular on Islamic movements (from moderates to radicals). Demonstrating the diversity of the Islamic resurgence, he shows how mistaken western analysts have been in assuming a hostile, monolithic Islam. Esposito examines the challenge or potential threat of Islam in light of the Gulf War of 1990-91, the Rushdie affair, the New World Order, and the pressure for democratization in the Muslim world. He goes on to explore many of the conflicts facing Islam and the West in the 1990s over such issues as pluralism, human rights, and the status of women and minorities. John Esposito is one of the foremost authorities on the Islamic world, widely acclaimed in both Muslim nations and the West. His most recent work, Islam: The Straight Path, was praised as "lucid and comprehensive" (Washington Post Book World) and "probably the best one-volume introduction" (Voice Literary Supplement). In this incisive and important new study, he throws fresh light on one of the most critical issues in world politics today
The Oxford history of Islam
by
John L Esposito
( Book )
24 editions published between
1999
and 2005 in
English
and
Japanese
and held by 2,687 WorldCat member libraries worldwide
"John L. Esposito, editor of the four-volume Oxford Encyclopedia of the Modern Islamic World, has gathered together sixteen leading scholars, both Muslim and non-Muslim, to examine the origins and historical development of Islam - its faith, community, institutions, sciences, and arts." "Written for the general reader but also appealing to specialists, The Oxford History of Islam offers the best of that recent scholarship, presented in a readable style and complemented by a rich variety of illustrations."--Jacket
What everyone needs to know about Islam
by
John L Esposito
( Book )
43 editions published between
2002
and 2011 in 6 languages and held by 2,582 WorldCat member libraries worldwide
This book contains information on the faith, customs, and political beliefs of the one billion people who call themselves Muslims. It uses a question and answer format to present information on topics including faith and practice, Islam and other religions, customs and culture, and Muslims in the West. In the aftermath of the terrorist attacks of September 11th, there has been an overwhelming demand for information about Islam. As one of the leading experts on Islam the author has found himself called upon to speak to a wide range of audiences, including members of Congress, the Bush administration, government agencies, the military, and the media. Out of this experience, he has identified the most pressing questions people consistently ask about Islam. He provides answers to questions that range from the general, "What do Muslims believe?" and "Who was Muhammad?", to more specific issues like "Is Islam compatible with modernization, capitalism and democracy?" "How do Muslims view Judaism and Christianity?" "Are women second-class citizens in Islam?" "What is jihad?" "Does the Quran condone terrorism?" "What does Islam say about homosexuality, birth control, abortion, and slavery?"
Unholy war : terror in the name of Islam
by
John L Esposito
( Book )
39 editions published between
2002
and 2010 in 3 languages and held by 2,551 WorldCat member libraries worldwide
The devastating September 11 attacks left the world stunned, angry, and uncomprehending. When it became clear that they had been committed in the name of Islam, people struggled to learn more about the religion used to justify these acts. The author clearly and carefully explains the teachings of Islam--the Quran, the use of violence, and terrorism. He also chronicles the rise of extremist groups and examines their worldview and tactics
The Oxford Encyclopedia of the Modern Islamic World
by
Joseph L Esposito
( Book )
25 editions published between
1995
and 2001 in
English
and
Spanish
and held by 2,022 WorldCat member libraries worldwide
Contains 750 alphabetically arranged articles that provide information on various aspects of Muslim social and religious life since the end of the eighteenth century, covering people and topics in Islamic thought and practice, Islam and politics, Muslim communities and societies, Islam and society, and Islamic studies
Islam and politics
by
John L Esposito
( Book )
36 editions published between
1984
and 1998 in
English
and
Undetermined
and held by 1,822 WorldCat member libraries worldwide
Substantially revised, this new edition of Islam and Politics updates major country case studies and adds coverage of Tunisia, Algeria, the Taliban of Afghanistan, and Hamas. John L. Esposito also addresses democratization and the clash of civilization debate
The Oxford dictionary of Islam
( Book )
33 editions published between
2000
and 2005 in
English
and held by 1,428 WorldCat member libraries worldwide
The Dictionary focuses primarily on the 19th and 20th centuries, providing a highly informative look at the religious, political, and social spheres of the modern Islamic world. There are entries on topics of current interest such as terrorism and the Taliban, Osama bin Laden and al-Qaida, the PLO and HAMAS, but the coverage also includes biographical profiles, and entries covering major political movements, militant groups, religious sects terms from Islamic law, culture and religion, key historical events, and important landmarks. A series of entries look at Islam in individual nations, and there are discussions of Islamic views on contemporary issues
Islam in transition : Muslim perspectives
( Book )
22 editions published between
1982
and 2010 in
English
and
Undetermined
and held by 1,302 WorldCat member libraries worldwide
This sourcebook of fifty-seven modern Islamic writings shows the tensions inherent in the struggle of Muslims to maintain their religious identity in the modern world. Here Muslims speak for themselves, revealing the diversity of Islamic thought
The future of Islam
by
John L Esposito
( Book )
20 editions published between
2010
and 2013 in
English
and
Arabic
and held by 1,295 WorldCat member libraries worldwide
A Georgetown University professor and well-known scholar of Islam, Esposito analyzes the current and future practice of Islam in this short but insightful volume. He surveys a number of topics, including identity issues for Muslims living in the West. Esposito highlights the world views of modern Muslim thinkers, such as Tariq Ramadan (Esposito modestly omits mention of his mentorship of some of these scholars). He tackles head-on the myth of Muslim tolerance of 9/11 by pointing to polls showing that the vast majority of Muslims disapproved of the attack and that 358 Muslim employees at the World Trade Center were among the dead. As a senior scientist for Gallup, Esposito has at his command the results of numerous polls of and about Muslims. In this book, he goes beyond the numbers to showcase what Muslims really stand for and want in today's world. Esposito's enthusiasm for his topic makes his book an easy and enlightening read
more
fewer
Audience Level
0

1
Kids
General
Special
Audience level: 0.24 (from 0.06 for Daughters ... to 0.42 for Islam in t ...)
Related Identities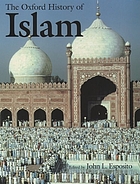 Alternative Names
Aisiboxituo 1940-

Esposito, John.

Esposito, John 1940-

Esposito, John L.

Esposito, John Louis

Ésposto, Jon. L. 1940-

Isbūsītū, Ǧūn@ 1940-

Isbūzītū, Ǧūn L.

Isbūzītū, Jūn

John Esposito Amerikaans auteur

John Esposito US-amerikanischer Islamwissenschaftler

John L. Esposito

John Louis Esposito islamista statunitense

prof.dr.john esposito

Эспозито, Джон

إسبوزيتو، جون

جان اسپوزیتو نویسنده آمریکایی

جون إسبوزيتو، 1940-

جون إسبوسيتو

ജോൺ എൽ. എസ്പോസിറ്റോ

에스포지토, 존 L

エスポジト, ジョン

エスポジト, ジョン・L

エスポズィト, ジョン

エスポズィート, ジョン・L

約翰·伊斯坡西多

Languages
Covers