Sweet, Leonard I.
Most widely held works about Leonard I Sweet
more
fewer
Most widely held works by Leonard I Sweet
Jesus : a theography
by
Leonard I Sweet
( Book )
6 editions published in
2012
in
English
and held by 384 WorldCat member libraries worldwide
"Jesus: A Theography is the first book ever written to combine historical Jesus studies with biblical theology, crafting together one breathtaking saga that tells the Jesus story in both Old and New Testaments. This flagship book demonstrates clearly that every bit of Scripture is part of the same stunning drama, what the authors refer to as the theography of Jesus Christ"--Dust jacket flap
SoulTsunami : sink or swim in new millennium culture
by
Leonard I Sweet
( Book )
5 editions published between
1999
and 2009 in
English
and held by 348 WorldCat member libraries worldwide
Road rage, animal rights, cyberporn, crystal healing, doctor-assisted suicide - everywhere we look, the signs all tell us we're living in a post-Christian culture. Or are we' Leonard Sweet -- cultural historian, preacher, futurist, creatologist, and preeminent thinker -- firmly believes we live today in a pre-Christian society, fraught with challenges, dangers, critical choices, and above all, tremendous potential for the church. The outcome will depend on our response to today's flood of religious pluralism that threatens to sweep us away. What will we do' Deny the reality of the incoming surge' "Hunker in the bunker," hermetically sealing ourselves in an increasingly out-of-touch church counterculture' Or will we boldly hoist our sails, and -- looking to God for guidance and strength -- move with confidence and purpose over the waves. SoulTsunami is a fascinating, even mind-numbing look at the implications of our changing world for the church in the 21st century. With uncanny wisdom and trademark wit, Leonard Sweet explores ten key "futuribles" (precision guesses that fall short of predictions), expanding on and relating topics ranging from the reentry of theism and spiritual longing in contemporary society, to the impact of modern technology, to the global renaissance, to models for the church to reach people caught in the cultural maelstrom. Here are eye-opening perspectives on the church from within and from without - from its surrounding society. Lively, well-written, and provocative, SoulTsunami is a clarion call for Christians to remove their tunnel-vision glasses and take a good look at the swelling postmodern flood. It also is a voice of encouragement, affirming the church in its role as God's lifeboat. And it is a passionate, prophetic guide, pointing the way to reach a world swept out to sea
The church in emerging culture : five perspectives
by
Andy Crouch
( Book )
6 editions published between
2003
and 2011 in
English
and held by 347 WorldCat member libraries worldwide
What should the church look like today? What should be the focus of its message? How should I present that message? Today's society is measurably less religious but decidedly more spiritual. Less influenced by authority than by experience. More attuned to images than to words. How does the church adapt to such a culture? Or should it, in fact, eschew adapting for maintaining a course it has followed these last two millennia? Or something in between?
Postmodern and Wesleyan? : exploring the boundaries and possibilities
by
Thomas Jay Oord
( )
3 editions published in
2009
in
English
and held by 274 WorldCat member libraries worldwide
Part I: The postmodern conversation/shifting culture -- Why talk about postmodernism? / Jon Middendorf -- A big tent / T. Scott Daniels -- Truth and postmodernism / Thomas Jay Oord -- The church and postmodern pop culture / Joseph Bankard -- Gender, ethnicity, and economics / Deirdre Brower Latz -- Types of postmodernism / Thomas Jay Oord -- Critical response-- postmodernism / Gerard Reed -- Conversation igniter / Leonard Sweet -- Part II: The Gospel in postmodernity -- The trustworthiness and authority of the Bible / Kara J. Lyons-Pardue -- Salvation is hearing? / Dustin Metcalf -- Holiness in the twenty-first century / Brent Peterson -- Individuals and communities / Christa Klosterman -- Evangelism in the postmodern matrix / Dana Hicks -- Christianity and other religions / Albert Truesdale -- Critical response-- timeless truths in contemporary forms / Gene Grate -- Conversation igniter / Leonard Sweet -- Part III: The church in postmodernity -- The emerging and emergent church / Dean G. Blevins -- The sensory side of being spiritual / Keith Schwanz -- Why our (loving) practices matter / Terry Fach -- From come and see to go and be / Brett I. Williams -- The Eucharist renews and remakes the church / Brent Peterson -- Not remotely controlled / Jay Richard Akkerman -- Christian education and postmodernism / Mark Maddix -- The mission of the church / Jim Wicks -- Critical response-- some cautions to reconceiving church / Philip R. Hamner -- Conversation igniter / Leonard Sweet -- Part IV: In, with, and for the world -- Why others matter to us / Eric Severson -- The strength of weakness / Benji Rodes -- How to be a citizen of the kingdom of heaven and live in kingdoms of this world / Nathan R. Kerr -- Postmodern Christians in God's creation / Michael Lodahl -- Entertaining angels in the face of injustice / Brian K. Postlewait -- Science and faith in a postmodern world / Mark H. Mann -- Critical response-- something old, something new, something ... postmodern / Carl M. Leth -- Conversation igniter / Leonard Sweet
Health and medicine in the Evangelical tradition : "Not by might nor power"
by
Leonard I Sweet
( Book )
4 editions published in
1994
in
English
and held by 271 WorldCat member libraries worldwide
This is the first extensive study of evangelicalism in the context of health and modern medicine. The book, like the others in the series, has two purposes. One purpose is to help health care professionals, who themselves come from various religious traditions or perhaps none, to understand how the evangelical tradition is related to issues of health and medicine so that they can serve their evangelical patients with greater sensitivity. The book is also written to help evangelicals understand more fully the relation of their tradition to the issues of health and medicine, as well as for those with a general interest in this rather widespread spirit or mood that has swept across American religious life. Leonard Sweet assigns four specific characteristics to evangelicalism. First and foremost is a biblical faith, a belief in the binding and bonding authority of the Bible. "Evangelicals," he says, "spend their time discussing not who wrote the Bible but what in the Bible is being written in their hearts; not whether the Bible is true, but whether they are true to the Bible." Second, evangelicals stress a personal relationship with God through faith in the atoning death and resurrection of Jesus Christ. This does not mean that evangelicals are therefore strictly doctrinal. Their doctrines, in fact, have usually been ones in which believers could move with some degree of freedom. Evangelicals trust that people's hearts tend to be nearer right than their heads. Third, evangelicals value conversion, that is, they assign a high priority to the evangelization of the gospel - to being born again. Conversion is for them a spiritual decision to "follow Jesus" and to participate in the mission of God in the world. Finally, evangelicals strongly believe that moral absolutes exist and that truth is more than private meaning. Evangelicals do not consider health an end in itself, nor do they consider ill health something to be avoided or ashamed of. Sweet quotes a mid-nineteenth century evangelical publication: "Health is a glorious thing, but, like money, not so much for itself, as to be spent. - Squander it not, for you know not what moment you may need it to lay upon the altar of love, or friendship, or duty - to yield it up for the sake of its Great Giver, and of your fellow man." Here, then, is a fascinating look at an evangelical understanding and proposal regarding faith, sin and suffering, the question of theodicy, sexuality and morality (including abortion issues), cleanliness, prayer and healing, and aging and dying
more
fewer
Audience Level
0

1
Kids
General
Special
Audience level: 0.29 (from 0.05 for Covenant-m ... to 0.75 for Untitled l ...)
Related Identities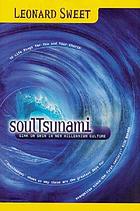 Covers
Alternative Names
I. Sweet, Leonard 1947-

Ira Sweet. Leonard 1947-

Leonard Sweet American theologian

Leonard Sweet teólogo estadounidense

Leonard Sweet teólogu estauxunidense

Leonard Sweet US-amerikanischer Theologe

Sweet, Len (Leonard I.)

Sweet, Leonard 1947-

Sweet, Leonard I.

Sweet, Leonard I. 1947-

Sweet, Leonard Ira

Sweet, Leonard Ira 1947-

Λέοναρντ Ι. Σουίτ

레너드 스위트

스위트, 레너드 1947-

스위트, 레너드 I. 1947-

스위트, 레오나드 1947-

스위트, 레오날드 I. 1947-

스윗, 레너드 1947-

스윗, 레너드 I. 1947-

스윗, 레오날드 1947-

스윗, 레오날드 I. 1947-

Languages