Lehrman, Lewis E.
Most widely held works about Lewis E Lehrman
Most widely held works by Lewis E Lehrman
Lincoln at Peoria : the turning point : getting right with the Declaration of Independence
by
Lewis E Lehrman
( Book )
7 editions published in
2008
in
English
and held by 649 WorldCat member libraries worldwide
To understand Abraham Lincoln, one must understand the extraordinary antislavery speech he delivered at Peoria on October 16, 1854. This three-hour address marked the turning point in Lincoln's political pilgrimage, dramatically altering his political career and, as a result, American history. Here, historian Levis E. Lehrman examines the seminal speech and its historical context, arguing that the divide between the statecraft of Lincoln's presidential years and his early legislative years originates with the speech at Peoria. Lincoln had substantially withdrawn from politics between 1849 and 1854, developing his Springfield law practice. Then in May 1854 Congress passed the Kansas-Nebraska Act, repealing the prohibition on slavery in that section of the Louisiana Territory--a restriction agreed by North and South in the Missouri Compromise of 1820. In response to this, Lincoln launched his antislavery campaign, delivering speeches in Springfield and Peoria, which catapulted him into national politics.--From publisher description
The case for gold : a minority report of the U.S. Gold Commission
by
Ron Paul
( Book )
15 editions published between
1982
and 2012 in
English
and held by 602 WorldCat member libraries worldwide
In 1982, Ron Paul served on the U.S. Gold Commission to evaluate the role of gold in the monetary system. In fact, the Commission was his idea. It was carrying forth a promise made in the Republican platform. Ron couldn't pick the members, so from the beginning, the deck was stacked. The majority was dominated by monetarists, who saw gold as too scarce and paper as just fine. Ron Paul's team was ready, however, with this marvelous minority report. Rarely has a dissent on a government commission done so much good! The result was The Case for Gold, and it was the greatest result of the commission. It covers the history of gold in the United States, explains that its breakdown was caused by governments, and explains the merit of having sound money: prices reflect market realities, government stays in check and the people retain their freedom. The scholarship and rigor impressed even the critics of the minority. Ron and Lewis Lehrman worked with a team of economists that included Murray Rothbard, so it is hardly suprising that such a book would result. It still holds up as an excellent blueprint for moving beyond paper money and into the age of sound money. In particular, Ron favors complete monetary freedom to use any commodity as money, to make contracts in any money, and an end to the monopolization and printing power of the Federal Reserve. There is a strong piece of history in this book. Not since the 19th century has a political figure made such a sweeping and devastating case for radical monetary reform. This congressman ran circles around even the experts at the Fed. A dazzling performance indeed, and an inspiring and learned book
Lincoln & Churchill : statesmen at war
by
Lewis E Lehrman
( Book )
4 editions published between
2017
and 2018 in
English
and held by 205 WorldCat member libraries worldwide
" ... Abraham Lincoln and Winston Churchill, as commanders in chief, led their nations to victory--Lincoln in the Civil War, Churchill in World War II. They became revered leaders-- statesmen for all time. Yet these two world-famous war leaders have never been seriously compared at book length. Acclaimed historian Lewis Lehrman, in his pathbreaking comparison of both statesmen, finds that Lincoln and Churchill-- with very different upbringings and contrasting personalities-- led their war efforts, to some extent, in similar ways. As supreme war lords, they were guided not only by principles of honor, duty, freedom, but also by the practical wisdom to know when, where, and how to apply these principles. They made mistakes which Lehrman considers carefully. But the author emphasizes that, despite setbacks, they never gave up. Even their writings and speeches were swords in battle. Gifted literary stylists, both men relied on the written and spoken word to steel their citizens throughout desperate and prolonged wars. Both statesmen unexpectedly left office near the end of their wars-- Lincoln by the bullet, Churchill by the ballot."--Jacket
Churchill, Roosevelt & company : studies in character and statecraft
by
Lewis E Lehrman
( Book )
4 editions published in
2017
in
English
and held by 171 WorldCat member libraries worldwide
During World War II the special relationship between the United States and Great Britain cemented the alliance that won the war in the West. But the ultimate victory of that partnership has obscured many of the conflicts behind Franklin Roosevelts charm and Winston Churchills victory signsthe clashes of principles and especially personalities between and within the leadership of the two nations. Synthesizing an impressive variety of sources from memoirs and letters to histories and biographies, Lewis E. Lehrman explains how the Anglo-American alliance workedand occasionally did not workby presenting portraits and case studies of the men who worked the back channels and back rooms, the generals and the admirals, the secretaries and under secretaries, ambassadors and ministers, responsible for carrying out Roosevelts and Churchills agendas while also pursuing their own. Such was the conduct of Joseph Kennedy, American ambassador to England often at odds with FDR; generals George C. Marshall and Dwight D. Eisenhower; spymasters William Donovan and William Stephenson; Secretary of State Cordell Hull, whom FDR frequently bypassed in favor of Under Secretary Sumner Welles; the Soviet spy in the leadership cadre of the US Treasury, Harry Dexter White, and his struggle with Lord Keynes; British ambassadors Lord Lothian and Lord Halifax; and, above them all, Roosevelt and Churchill. The President and the Prime Minister had the difficult task, not always well-performed, of managing their subordinates. Churchill and Roosevelt frequently chose to conduct foreign policy directly between themselves, and with Stalin. Scrupulous in its research and fair in its judgments, Lehrmans book reveals the personal diplomacy, the character and statecraft, at the core of the leadership of the Anglo-American alliance. -- Amazon.com
Dining room service
by
Lewis E Lehrman
( Book )
5 editions published between
1971
and 1980 in
English
and held by 121 WorldCat member libraries worldwide
Lincoln : "by littles"
by
Lewis E Lehrman
( Book )
1 edition published in
2013
in
English
and held by 42 WorldCat member libraries worldwide
"Abraham Lincoln seldom got the chance to go to school. He went to school "by littles," he said, and received fewer than 12 months of schooling." "In the untrammeled interior of the mind's eye, young Lincoln followed his unrestrained desire to explore new intellectual worlds, even the world of American history, of politics, of law. There, in the frictionless world of thought and fantasy, young Abraham Lincoln found the freedom, the vocation, the solace he yearned for, unshackled from the irremediable, unrequited, hard labor of farmer and village artisan." "For Lincoln, there could be no retreat from the fundamental principles of the Declaration of Independence."
The American founders
by
Lewis E Lehrman
( Book )
1 edition published in
2013
in
English
and held by 37 WorldCat member libraries worldwide
The Founders knew that their citizens and their government colleagues were imperfect. The Founders themselves were imperfect. In an imperfect world of imperfect people it could not be otherwise. Indeed, they could be petty. With the hindsight of the historian, their decisions may appear questionable. The Founders could be pessimistic about democracy. "Public affairs go on pretty much as usual: perpetual chicanery and rather more personal abuse than there used to be," wrote John Adams to Thomas Jefferson only weeks before they died. "Our American Chivalry is the worst in the world. It has no Laws, no bounds, no definitions; it seems to be all a Caprice." However, the American Founders were as able a political leadership as any in recorded history. Whatever their faults and fears, they acted, in peace and war, as if America s future were bright. Before leaving for his inauguration in 1789, President-elect Washington wrote: "My endeavours shall be unremittingly exerted (even at the hazard of former fame or present popularity) to extricate my country from the embarrassments in which it is entangled, through want of credit; and to establish, a general system of policy, which, if pursued will insure permanent felicity to the Commonwealth. I think I see a path, as clear and as direct as a ray of light, which leads to the attainment of that object. Nothing but harmony, honesty, industry, and frugality are necessary to make us a great and happy people."
The true gold standard : a monetary reform plan without official reserve currencies : how we get from here to there
by
Lewis E Lehrman
( Book )
2 editions published in
2011
in
English
and held by 28 WorldCat member libraries worldwide
Of the monetary reform plan -- Introduction -- The purpose of The True Gold Standard -- The properties of gold -- Restoration of the gold dollar -- How we get from here to there -- Conclusion -- Appendix I: Excerpts from the United States Constitution -- Appendix II: Coinage Act of 1792 -- Appendix III: American monetary history in brief, price stability
Money, gold and history
by
Lewis E Lehrman
( Book )
1 edition published in
2013
in
English
and held by 23 WorldCat member libraries worldwide
more
fewer
Audience Level
0

1
Kids
General
Special
Audience level: 0.28 (from 0.03 for Lincoln at ... to 0.85 for Lehrman : ...)
Associated Subjects
Abraham Lincoln's political career before 1861
American Civil War (1861-1865)
Art, American
Art, Modern
Artists
Association of Lincoln Presenters
Churchill, Winston,
Color in art
Color--Study and teaching
Command of troops
Currency question
Diplomatic history
Diplomatic relations
Douglas, Stephen A.--(Stephen Arnold),
Economic history
Economics
Financial crises
Food service
Food service management
Founding Fathers of the United States
Gold standard
Great Britain
Illinois--Peoria
Inauguration
Inflation (Finance)
Influence (Literary, artistic, etc.)
International finance
Kansas-Nebraska Act (United States)
Learning and scholarship
Lincoln, Abraham,
Monetary policy
Money
Oratory
Painting--Study and teaching
Painting--Technique
Philosophy
Political and social views
Politics and government
Presidents--Inauguration
Restaurant management
Roosevelt, Franklin D.--(Franklin Delano),
Slavery
Slavery--Political aspects
Speeches, addresses, etc., American
Success--Psychological aspects
Travel
United States
Visual perception
Washington, George,
World War (1939-1945)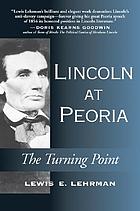 Alternative Names
Lehrman, Lewis

Lehrman, Lewis 1938-

Lehrman, Lewis E.

Lewis Lehrman American investment banker

Lewis Lehrman Amerikaans bankier

Languages
Covers