Cragg, Dan
Most widely held works about Dan Cragg
Most widely held works by Dan Cragg
The guide to military installations
by
Dan Cragg
( Book )
14 editions published between
1983
and 2001 in
English
and held by 1,156 WorldCat member libraries worldwide
Over 300 Army, Navy, Air Force, Marine Corps and Coast Guard installations and recreation centers worldwide, directions, addresses, phone numbers, Internet home pages, invaluable for servicemembers and civilians doing business with the military This thoroughly revised 6th edition includes information such as location; history and mission; major units stationed there; housing, schools, and transient billets; and local attractions. Six maps show the location of installations worldwide. Individuals, libraries, schools, the media, and private DOD contractors will want this comprehensive source of military installation information
Star wars, Jedi trial
by
David Sherman
( Book )
27 editions published between
2004
and 2012 in 3 languages and held by 1,100 WorldCat member libraries worldwide
When the Separatists capture the Republic communications hub of Praesitlyn, the Republic sends a detachment of clone troopers under the leadership of Jedi Knights Nejaa Halcyon and Anakin Skywalker to re-take the base
A dictionary of soldier talk
by
John Robert Elting
( Book )
8 editions published in
1984
in
English
and held by 692 WorldCat member libraries worldwide
""A dictionary of soldier talk" is an uncensored compendium of one of the more colorful American idioms -- that spoken by the men and women of the United States Armed Forces ...from the Revolution to the Vietnam War ... Acronyms, oaths, abbreviations, technical terms and slang expressions are all defined and an appendix of terms unique to the U.S. Navy and Marine Corps is included ..." -- Inside front cover
Flashfire
by
David Sherman
( Book )
7 editions published between
2006
and 2007 in
English
and held by 396 WorldCat member libraries worldwide
"Tensions erupt between the Confederation and several frontier worlds when civilians are shot dead at an army base on the planet Ravenette. Enraged, the Ravenette government and nine neighboring planets form a coalition, and their first act of secession is to overrun Ravenette's Confederation garrison. With the armed forces of ten worlds seizing the brutal upper hand, the embattled troops need help?now?and they need it bad. Enter the Marines of the 34th FIST. As the nearest ready-to-deploy unit, the team is sent to Ravenette with orders to hold the line until reinforcements arrive. The upcoming operation promises to be no picnic, for while sophisticates may ridicule the backward ways of the uncouth frontier folk, no one scoffs at their fighting ability. Charlie Bass doesn't mince words for his men in Company L's third platoon. Two army divisions?perhaps thirty thousand soldiers?are being overwhelmed, and somebody expects a thousand Marines to save the day. As pompous Confederation generals wreak even more havoc than the enemy, there are those who call the mission suicide ... but not the Marines. Of course it sounds hopeless, but for Marines like Charlie Bass and the rest of the 34th FIST, accomplishing the impossible comes with the territory"--Publisher's description
Lazarus rising
by
David Sherman
( Book )
9 editions published between
2003
and 2004 in
English
and held by 361 WorldCat member libraries worldwide
Returning home after a costly victory against the alien race that would invade their home planet, the Marines of Company L's decimated third platoon find that their government has been replaced by a ruthless new regime
Firestorm
by
David Sherman
( Book )
9 editions published between
2007
and 2008 in
English
and held by 354 WorldCat member libraries worldwide
Combat vets David Sherman and Dan Cragg know firsthand the courage, sacrifice, and hell of war₁and their experiences have made the popular Starfist novels thrill rides of the highest order. Now the explosive action continues on the remote planet Ravenette, where the Marines of the Confederation[alpha]s 34th Fleet Initial Strike Team (FIST) find themselves up against a full-fledged rebellion₁and a lethally loose cannon of a commanding officer. Desperate to thwart unrelenting aliens and their quest to obliterate humankind, The Confederation has beefed up its defenses. But to the citizens on the outer edges of Human Space around Ravenette₁unaware that a deadly enemy even exists₁the government[alpha]s move seems oppressive, and ten planets have responded with a war of secession. In touch-and-go battles with the seceding planets, the 34th FIST has emerged battered but unbowed, refusing to give up ... even while under the command of a fanatical general. The enemy determined to strike, a new mission must be carried out, though the troops will likely return in body bags. Should Ensign Charlie Bass and his Marines somehow survive the nightmarishly difficult amphibious landing, they can expect to be outmanned, outgunned, and out-armored in a fierce duel against fresh soldiers. But like any Marine worth his salt, Bass knows there[alpha]s only one way to go when facing impossible odds: on the offense with all guns firing. There[alpha]s no other choice₁because if life was easy, there[alpha]d be no need to send in the Marines
Wings of hell
by
David Sherman
( Book )
4 editions published between
2008
and 2009 in
English
and held by 320 WorldCat member libraries worldwide
With powerful alien invaders intent on destroying all humankind, members of the 34th FIST are given the task of infiltrating and destroying an alien base, while at home, on the eve of the presidential election, political intrigue could destroy any chanceof success
A world of hurt
by
David Sherman
( Book )
10 editions published between
2004
and 2005 in
English
and held by 311 WorldCat member libraries worldwide
In this explosive Starfist adventure, packed with fierce action and danger, Marines at war in future space find themselves ptted against a faceless, insatiable foe bent on destroying them. And that's just for starters. The last thing these Marines expect to find is themselves in the middle of an invasion and a mysterious war-with none other than 34th FIST as Enemy #1. Whatever happens, they'll deal with it, because they're Marines, determined to be ready ... and to give worse than they get
Double jeopardy
by
David Sherman
( Book )
3 editions published between
2009
and 2010 in
English
and held by 292 WorldCat member libraries worldwide
Stranded in a hellish alien desert, stripped of their strategic systems, quick reaction force, and supporting arms, and carrying only a day's water ration, Marine Staff Sergeant Charlie Bass and his seven-man team faced a grim future seventy-five light-years from home. The only thing between his Marines and safety was eighty-five miles of uncharted, waterless terrain and two thousand bloodthirsty savages with state-of-the-art weapons in their hands and murder on their minds
more
fewer
Audience Level
0

1
Kids
General
Special
Audience level: 0.20 (from 0.05 for Inside the ... to 1.00 for Papers, 19 ...)
Associated Subjects
Amnesiacs
Architectural libraries
Armed Forces--Facilities
Armed Forces--Military life
Armed Forces--Non-commissioned officers
Authors, American
Bainbridge, William G.,
Cobb, David A.,
Command of troops
Corruption
Corruption investigation
Cragg, Dan
English language
Fantasy fiction
Francis Grose Society
Germany
Good and evil
Human-alien encounters
Imaginary wars and battles
Ingraham, Larry H
Interplanetary voyages
Life on other planets
Marines
Mặt trận dân tộc giải phóng miền nam Việt Nam
Military art and science
Military bases, American
Military biography
Military readiness
Post, Joyce A
Prisoners of war
Science fiction
Science fiction, American
Science Fiction Writers of America
Shipwreck survival
Soldiers--Language
Special Libraries Association
Star Wars fiction
United States
United States.--Army
Vader, Darth--(Fictitious character)
Vietnam.--Quân đội nhân dân
Vietnam (Democratic Republic)
Vietnam (Democratic Republic).--Quân đội
Vietnam Veterans of America, Inc
Vietnam War (1961-1975)
War stories
Weapons
World War (1939-1945)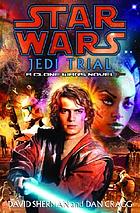 Alternative Names
Cragg, D. J.
Cragg, D. J.

Cragg D. J. 1939-....

Cragg, Dan J.

Cragg Dan J. 1939-....

Dan Cragg American writer

Dan Cragg Amerikaans romanschrijver

Dan Cragg escritor estadounidense

クラッグ, ダン

Languages
Covers