Graham, Loren R.
Most widely held works about Loren R Graham
Most widely held works by Loren R Graham
Naming infinity : a true story of religious mysticism and mathematical creativity
by
Loren R Graham
( )
11 editions published in
2009
in
English
and held by 2,276 WorldCat member libraries worldwide
The intellectual drama will attract readers who are interested in mystical religion and the foundations of mathematics. The personal drama will attract readers who are interested in a human tragedy with characters who met their fates with exceptional courage--Freeman Dyson
Red star : the first Bolshevik utopia
by
A Bogdanov
( )
15 editions published between
1984
and 2007 in
English
and held by 1,844 WorldCat member libraries worldwide
""[A] surprisingly moving story.""--The New Yorker""Bogdanov's novels reveal a great deal about their fascinating author, about his time and, ironically, ours, and about the genre of utopia as well as his contribution to it.""--Slavic Review""Bogdanov's imaginative predictions for his utopia are both technological and social ... Even more farsighted are [his] anxious forebodings about the limits and costs of the utopian future.""--Science Fiction Studies""The contemporary reader will marvel at [Bogdanov's] foresight: nuclear fusion and propulsion, atomic weaponry and fallout, computers, blood t
Science in the new Russia : crisis, aid, reform
by
Loren R Graham
( )
12 editions published in
2008
in
English
and held by 1,809 WorldCat member libraries worldwide
This analysis of Russian science shows how the Russian science establishment was one of the largest in the world boasting a world-leading space programme and Nobel prizes. However, when the Soviet Union collapsed in 1991 the financial supports for the community were eliminated resulting in a 'brain drain'
A face in the rock : the tale of a Grand Island Chippewa
by
Loren R Graham
( )
9 editions published between
1995
and 1998 in
English
and held by 1,109 WorldCat member libraries worldwide
"Off the south shore of Lake Superior lies an island eight miles long and four miles wide, shaped like the palm of a hand. Known as Grand Island, it was once home to a sizeable community of Chippewa Indians who lived in harmony with the land and with each other. The tragic demise of the Grand Island Chippewa began more than two hundred years ago when their fellow tribesmen from the mainland goaded the peaceful islanders into joining them in a senseless battle with their rival the Sioux."--BOOK JACKET. "The Chippewa heroes are personified by Powers of the Air, a young brave who was the sole survivor of that fateful battle. He related this event and other Chippewa legends to Henry Schoolcraft, an early ethnographer of Native Americans."--BOOK JACKET. "Powers of the Air witnessed the desecration of Grand Island by the fur and logging industries, the Christianization of the tribe, and the near total loss of the Chippewa language, history, and culture. The story ends with happier events of the past two decades, including the protection of Grand Island within the National Forest System, and the resurgence of Chippewa culture."--BOOK JACKET. "In A Face in the Rock, distinguished historian Loren R. Graham tells the fascinating story of the Grand Island Chippewa, and in so doing, presents a morality play about the plight of populations destroyed by the violence of other cultures."--BOOK JACKET
Between science and values
by
Loren R Graham
( Book )
15 editions published in
1981
in
English
and
Undetermined
and held by 996 WorldCat member libraries worldwide
Once again, David Sedaris brings together a collection of essays so uproariously funny and profoundly moving that his legions of fans will fall for him once more. He tests the limits of love when Hugh lances a boil from his backside, and pushes the boundaries of laziness when, finding the water shut off in his house in Normandy, he looks to the water in a vase of fresh cut flowers to fill the coffee machine. From armoring the windows with LP covers to protect the house from neurotic songbirds to the awkwardness of having a lozenge fall from your mouth into the lap of a sleeping fellow passenger on a plane, David Sedaris uses life's most bizarre moments to reach new heights in understanding love and fear, family and strangers. Culminating in a brilliantly funny account of his venture to Tokyo in order to quit smoking, David Sedaris's sixth essay collection will be avidly anticipated.--From publisher description
Science and philosophy in the Soviet Union
by
Loren R Graham
( Book )
45 editions published between
1966
and 1976 in 4 languages and held by 948 WorldCat member libraries worldwide
The interaction of science and Marxist philosophy in the U.S.S.R
The Soviet Academy of Sciences and the Communist Party, 1927-1932
by
Loren R Graham
( Book )
26 editions published between
1967
and 2016 in
English
and held by 852 WorldCat member libraries worldwide
No other research organization dominates the field of science in its country to the degree that the Soviet Academy of Sciences does. The coming to power of the Bolsheviks in 1917 presented Russian science with a new governmental attitude toward the place of science in national life. The Soviet Union's first five-year plan, the period of this study, was the crucial period for the Academy. During this time the Academy was transformed. Between 1927 and 1932 important decisions were reached by Soviet leaders concerning the organization, control, and planning of science; the role of science in the national economy, the position of the individual scientist, and the nature of scientific research itself.Originally published in 1967.The Princeton Legacy Library uses the latest print-on-demand technology to again make available previously out-of-print books from the distinguished backlist of Princeton University Press. These paperback editions preserve the original texts of these important books while presenting them in durable paperback editions. The goal of the Princeton Legacy Library is to vastly increase access to the rich scholarly heritage found in the thousands of books published by Princeton University Press since its founding in 1905
Lonely ideas : can Russia compete?
by
Loren R Graham
( )
16 editions published in
2013
in
English
and held by 845 WorldCat member libraries worldwide
When have you gone into an electronics store, picked up a desirable gadget, and found that it was labeled Made in Russia? Probably never. Russia, despite its epic intellectual achievements in music, literature, art, and pure science, is a negligible presence in world technology. Despite its current leaders' ambitions to create a knowledge economy, Russia is economically dependent on gas and oil. In Lonely Ideas, Loren Graham investigates Russia's long history of technological invention followed by failure to commercialize and implement. For three centuries, Graham shows, Russia has been adept at developing technical ideas but abysmal at benefiting from them. From the seventeenth-century arms industry through twentieth-century Nobel-awarded work in lasers, Russia has failed to sustain its technological inventiveness. Graham identifies a range of conditions that nurture technological innovation: a society that values inventiveness and practicality; an economic system that provides investment opportunities; a legal system that protects intellectual property; a political system that encourages innovation and success. Graham finds Russia lacking on all counts. He explains that Russia's failure to sustain technology, and its recurrent attempts to force modernization, reflect its political and social evolution and even its resistance to democratic principles --
Science in Russia and the Soviet Union : a short history
by
Loren R Graham
( Book )
22 editions published between
1992
and 2004 in
English
and
Chinese
and held by 747 WorldCat member libraries worldwide
By the 1980s the Soviet scientific establishment had become the largest in the world, but very little of its history was known in the West. What has been needed for many years in order to fill that gap in our knowledge is a history of Russian and Soviet science written for the educated person who would like to read one book on the subject. This book has been written for that reader. The main theme of the book is the shaping of science and scientific institutions in Russia and the Soviet Union by social, economic, and political factors. Russian society and culture have been strikingly different from the society and culture of Western Europe, where modern science was born, and those differences have influenced not only the organizational and economic framework of Russian and Soviet science, but also the scientific theories themselves. The intellectual pathways of many areas of Russian and Soviet science are dissimilar from those in Western Europe and the United States. The history of Russian and Soviet science is a story of remarkable achievements and frustrating failures. That history is presented here in a comprehensive form, and explained in terms of its social and political context. Major sections include the tsarist period, the impact of the Russian Revolution, the relationship between science and Soviet society, and the strengths and weaknesses of individual scientific disciplines. The book also discusses the changes brought to science in Russia and other republics by the collapse of communism in the late 198Os and early 199Os
The ghost of the executed engineer : technology and the fall of the Soviet Union
by
Loren R Graham
( Book )
15 editions published between
1993
and 2000 in
English
and held by 717 WorldCat member libraries worldwide
Stalin ordered his execution, but here Peter Palchinsky has the last word. As if rising from an uneasy grave, Palchinsky's ghost leads us through the miasma of Soviet technology and industry, pointing out the mistakes he condemned in his time, the corruption and collapse he predicted, the ultimate price paid for silencing those who were not afraid to speak out. The story of this visionary engineer's life and work, as Loren Graham relates it, is also the story of the Soviet Union's industrial promise and failure. We meet Palchinsky in pre-Revolutionary Russia, immersed in protests against the miserable lot of laborers in the tsarist state, protests destined to echo ironically during the Soviet worker's paradise. Exiled from the country, pardoned and welcomed back at the outbreak of World War I, the engineer joined the ranks of the Revolutionary government, only to find it no more open to criticism than the previous regime. His turbulent career offers us a window on debates over industrialization. Graham highlights the harsh irrationalities built into the Soviet system - the world's most inefficient steel mill in Magnito-gorsk, the gigantic and ill-conceived hydro-electric plant on the Dnieper River, the infamously cruel and mislocated construction of the White Sea Canal. Time and again, we see the effect of policies that ignore not only workers' and consumers' needs but also sound management and engineering precepts. And we see Palchinsky's criticism and advice, persistently given, consistently ignored, continue to haunt the Soviet Union right up to its dissolution in 1991. The story of a man whose gifts and character set him in the path of history, The Ghost of the Executed Engineer is also a cautionary tale about the fate of engineering that disregards social and human issues
more
fewer
Audience Level
0

1
Kids
General
Special
Audience level: 0.26 (from 0.04 for Science in ... to 0.99 for Graham, Lo ...)
Related Identities
Associated Subjects
Akademii︠a︡ nauk SSSR
Bogdanov, A.--(Aleksandr),
Byrd, Harry F.,--Jr.--(Harry Flood),
Carter, Hodding
Classical philology
Communism
Constructivism (Philosophy)
Cranston, Alan,
Dialectical materialism
Education
Emigration and immigration
Engineers
Engineers--Social conditions
Epigenetics
France
Graham, Loren R
Hartman, David,
High technology industries
Human rights
Industrialization
Intellectual life
Kommunisticheskai︠a︡ partii︠a︡ Sovetskogo Soi︠u︡za
Lysenko, Trofim,
Mathematics
Mathematics--Philosophy
Michigan--Grand Island (Alger County)
Mysticism
Ojibwa Indians
Palʹchinskiĭ, Petr Ioakimovich,
Research, Industrial
Russia
Russia (Federation)
Science
Science and civilization
Science and state
Science fiction, Russian
Science--Philosophy
Science--Social aspects
Set theory
Social conditions
Social sciences
Soviet Union
Technological innovations
Technology
Technology and civilization
Technology and state
Technology--Social aspects
Travel
United States
Virginia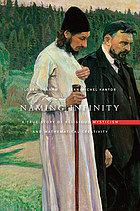 Covers
Alternative Names
Graham, L. R.

Graham Loren

Graham, Loren 1933-

Graham, Loren R.

Graham, Loren Raymond.

Graham, Loren Raymond 1933-

Grėchėm, Loren R

Grėchėm, Loren R. 1933-

Grėkhėm, Loren R.

Grėkhėm, Loren R. 1933-

Loren Graham Amerikaans historicus

Loren Graham historiador estadounidense

Loren Graham historien américain

Loren Graham storico statunitense

Loren Graham US-amerikanischer Wissenschaftshistoriker

Грэхэм Л. Р

Грэхэм Л. Р. 1933-

Грэхэм, Лорен

Грэхэм, Лорен Р 1933-

Грэхэм, Лорен Раймонд

Лорен Р. Ґрем

لورن گراهام تاریخ‌نگار آمریکایی

ローレン・R・グレアム

Languages