Quadagno, Jill S.
Most widely held works by Jill S Quadagno
The color of welfare : how racism undermined the war on poverty
by
Jill S Quadagno
( )
29 editions published between
1994
and 1996 in
English
and held by 2,418 WorldCat member libraries worldwide
Thirty years after Lyndon Johnson declared a War on Poverty, the United States still lags behind most Western democracies in national welfare systems, lacking such basic programs as national health insurance and child care support. Some critics have explained the failure of social programs by citing our tradition of individual freedom and libertarian values, while others point to weaknesses within the working class. In The Color of Welfare, Jill Quadagno takes exception to these claims, placing race at the center of the "American Dilemma," as Swedish economist Gunnar Myrdal did half a century ago. The "American creed" of liberty, justice, and equality clashed with a history of active racial discrimination, says Quadagno. It is racism that has undermined the War on Poverty, and America must come to terms with this history if there is to be any hope of addressing welfare reform today. From Reconstruction to Lyndon Johnson and beyond, Quadagno reveals how American social policy has continually foundered on issues of race. Drawing on extensive primary research, Quadagno shows, for instance, how Roosevelt, in need of support from southern congressmen, excluded African Americans from the core programs of the Social Security Act. Turning to Lyndon Johnson's "unconditional war on poverty," she contends that though anti-poverty programs for job training, community action, health care, housing, and education accomplished much, they were not fully realized because they became inextricably intertwined with the civil rights movement of the 1960s, which triggered a white backlash. Job training programs became affirmative action programs, programs to improve housing became programs to integrate housing, programs that began as community action to upgrade the quality of life in the cities were taken over by local civil rights groups. This shift of emphasis eventually alienated white, working-class Americans, who had some of the same needs - for health care, subsidized housing, and job training opportunities - but who got very little from these programs. At the same time, affirmative action clashed openly with organized labor, and housing programs raised protests from the white suburban middle-class, who didn't want their neighborhoods integrated. Quadagno shows that Nixon, who initially supported many of Johnson's programs, eventually caught on that the white middle class was disenchanted. He realized that his grand plan for welfare reform, the Family Assistance Plan, threatened to undermine wages in the South and alienate the Republican party's new constituency - white, southern Democrats - and therefore dropped it. In the 1960s, the United States embarked on a journey to resolve the "American Dilemma." Yet instead of finally instituting full democratic rights for all its citizens, the policies enacted in that turbulent decade failed dismally. The Color of Welfare reveals the root cause of this failure - the inability to address racial inequality
One nation, uninsured : why the U.S. has no national health insurance
by
Jill S Quadagno
( Book )
23 editions published between
2005
and 2007 in
English
and held by 2,076 WorldCat member libraries worldwide
Every industrial nation in the world, except the United States, guarantees their citizens access to essential health care services. One in eight Americans, 43 million people, a majority of them in working families, do not have any health care insurance. One Nation, Uninsured offers a history of America's failed efforts to address the health care needs of its citizens. Ranging across the 20th century, Jill Quadagno shows how each attempt to enact national health insurance was met with fierce attacks by powerful stakeholders who mobilized their considerable resources to keep the financing of health care out of the government's hands. Quadagno describes how in the first half of the twentieth century physicians led the anti-reform coalition, fearful that government entry would mean government control of the lucrative private health care market. Doctors lobbied legislators, influenced elections by giving large campaign contributions to sympathetic candidates, and organized "grassroots" protests, conspiring with other like-minded groups to defeat reform efforts. Only with Medicare and Medicaid, coverage for the very poor and the old--two groups that private insurers don't want to cover--have we seen any success with government insured health care. Yet even as Medicare succeeded at mid-century and physicians and the AMA receded from the battle's front lines, the insurance industry assumed a leading role against reform. Extending from the Progressive Era to the Clinton years, One Nation, Uninsured offers a sweeping history of the battles over health care
States, labor markets, and the future of old age policy
( Book )
7 editions published in
1991
in
English
and held by 650 WorldCat member libraries worldwide
During the last decade worries about population aging, increases in national expenditures for the elderly, and the trend toward early retirement have aroused new concerns about the future of old-age security. Myles and Quadagno have assembled a collection of original essays that examine how different countries have responded to these issues. The essays in Part I explore the recent politics of old age in Great Britain, Canada, Poland, Scandinavia, West Germany, France, the Netherlands, Japan, and Australia. They demonstrate that while, during the Reagan and Thatcher era, the United States and Great Britain forged debates about old-age policies around a neo-conservative agenda, other countries facing similar matters followed different paths. In Part II, the authors examine how transformations in labor- market practices are gradually altering the status of older workers and with it our conventional understanding of old age. The reconstruction of the international division of labor, the shift of employment from goods to services, and the adoption of new, knowledge-intensive technologies are changing the economic and political basis of the organization of old age. As we move toward the next century, these essays provide a starting point for a new generation of studies in the political economy of aging
Aging and the life course : an introduction to social gerontology
by
Jill S Quadagno
( Book )
31 editions published between
1999
and 2018 in
English
and held by 580 WorldCat member libraries worldwide
"Quadagno's groundbreaking text, Aging and the Life Course: An Introduction to Social Gerontology, examines the relationship between quality of life in old age and its experiential catalysts. Throughout the text an emphasis is placed on the intersectionality of race, class, gender, and culture, and how these classifications affect quality of life. Students will come away with a broad background for understanding crucial and current policy debates. Digital Connect -- The Connect Suite effectively engages students in the course so they are better prepared for class, more active in discussion, and achieve better results. Its innovative and adaptive technology addresses a wide variety of student and instructor needs with a rich database of assignable and assessable activities, each attached to learning objectives. Connect, part of the Connect suite, is a web-based assignment and assessment platform that features a number of powerful tools that make managing assignments easier for instructors and learning and studying more engaging and efficient for students. Connect InsightTM -- As part of the Connect Suite, InsightTM puts real-time analytics in your hands so you can take action early and keep struggling students from falling behind. Designed for your tablet or desktop computer, Insight is a series of visual displays providing at-a-glance information regarding how your section, students, and assignments are doing. SmartBook -- As part of the Connect Suite, SmartBook is the first and only adaptive reading and learning experience that changes the way students read. It creates a personalized, interactive reading environment like no other by highlighting important concepts, while helping students identify their strengths and weaknesses. This ensures that he or she is focused on the content needed to close specific knowledge gaps, while it simultaneously promotes long term learning. LearnSmart -- As part of the Connect Suite, LearnSmart is an adaptive learning program designed to help students learn faster, study smarter, and retain more knowledge for greater success. Millions of students have answered billions of questions in LearnSmart, making it the most widely used tool that's proven to strengthen memory recall, retain student attendance, and boost grades"--
Ending a career in the auto industry : 30 and out
by
Melissa A Hardy
( )
11 editions published between
1996
and 2005 in
English
and held by 374 WorldCat member libraries worldwide
During the 1980s the news media were filled with reports of soaring unemployment as 'downsizing' and 'restructuring' became the new buzzwords. Firms managed their workforce reduction by increasing the attractiveness of their pension plans-especially their early-retirement plans. In this volume, the authors examine the U.S. auto industry and present a full-scale analysis of the work and retirement decisions of its workers. They address organizational context and the logic of financial incentives in employer-provided early retirement plans. The impact of pension provisions, layoffs, plant closures, attitudes about 'generational equity', and other factors influencing the workers' evaluation of the optimum time to end their careers in the auto industry are explored
The family in various cultures
by
Stuart Alfred Queen
( Book )
5 editions published in
1985
in
English
and held by 341 WorldCat member libraries worldwide
A survey of twelve family systems in twelve cultural and historical settings throughout the world. Different societies in different ages have worked out different ways of handling problems of marriage, child rearing, sex regulation, kinship responsiblities, etc. In this engrosing thoroughly readable book, the cultural heritage of the American family system is traced back through seven different systems, showing a sequence of historical influences. Five other systems those of the Toda, the Hopi, the Baganda, the pre-revolutionary Chinese, and that of the kibbutz-offer a contrast with the American family and portray the wide range of variation in forms of family life
more
fewer
Audience Level
0

1
Kids
General
Special
Audience level: 0.28 (from 0.10 for The color ... to 0.98 for Il welfare ...)
Related Identities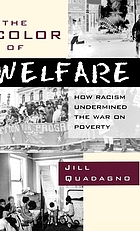 Covers
Alternative Names
Jill Quadagno American sociologist

Jill Quadagno socióloga estadounidense

Jill Quadagno sociòloga estatunidenca

Jill Quadagno socióloga estauxunidense

Quadagno, Jill.

Quadagno, Jill 1942-

Quadagno, Jill S.

Quadagno, Jill S. 1942-

Quadagno, Jill Sobel.

Quadagno, Jill Sobel 1942-

Languages