International Monetary Fund Fiscal Affairs Department
Most widely held works about International Monetary Fund
Most widely held works by International Monetary Fund
Aging populations and public pension schemes
by
Sheetal K Chand
( Book )
4 editions published in
1996
in
English
and held by 378 WorldCat member libraries worldwide
This paper discusses a study analyzing aging populations and public pension schemes. An aging society is characterized by a growing proportion of the retired to the active working population. The study examines the pension-related aging problem primarily from a fiscal perspective. It analyzes how prospective demographic developments that affect the proportion of the pensionable elderly affect pension outlays. It confirms that very serious fiscal stresses are in prospect for most industrial economies. Addressing such problems satisfactorily will require major actions early, given the long lead times involved in reforming a pension fund's financial position
Manual on fiscal transparency
by
International Monetary Fund
( Book )
9 editions published between
2001
and 2007 in
English
and held by 222 WorldCat member libraries worldwide
<I am pleased that the Manual on Fiscal Transpareny and the Code of Good Practices on Fiscal Transparency can now be made available in printed format for the first time. The Code has been developed in response to a concern, highlighted by experience in a number of countries, that a lack of comprehensive and reliable information on fiscal activity made it difficult to properly assess the objectives and implications of fiscal policy. This created problems not only for financial markets, international organizations (like the IMF) and others outside a country, but also for the country's legislature and public, and often for the government itself. The Code is intended to promote improvements in fiscal transparency.>
Fiscal federalism in theory and practice
by
Teresa Ter-Minassian
( Book )
3 editions published in
1997
in
English
and held by 176 WorldCat member libraries worldwide
The literature on intergovernmental fiscal relations has been expanding rapidly in recent years, in line with a growing worldwide trend toward fiscal decentralization. This book is intended to contribute to the evolving body of knowledge by providing an overview of the current thinking in the literature on these issues (the theory of fiscal federalism) and the current status of intergovernmental fiscal relations in a broad range of industrial, developing, and transition economies (thepractice of fiscal federalism). As a reflection of the IMF's focus on macroeconomic issues, the book emphasized the macroeconomic dimensions of intergovernmental fiscal relations, an area that until recently had been relatively neglected in the fiscal federalism literature
Should equity be a goal of economic policy?
by
Fonds monétaire international
( Book )
8 editions published between
1998
and 1999 in
English
and held by 129 WorldCat member libraries worldwide
Despite widespread economic expansion, income gaps have widened during the past decade in many parts of the world, including in the industrial countries. This trend has hightened concerns about the treatment of equity in the formulation of economic policy. Equity and growth can be complementary: some policies that promote equity -- particularly investment in human capital -- can boost growth in the long run and thus alleviate extreme poverty, increase social cohesion, and reduce the scope for political conflict. Policy choices are not always so easy, however: when growth and equity do not go hand in hand, when and how should governments intervene?
Guide on resource revenue transparency
by
International Monetary Fund
( Book )
3 editions published in
2007
in
English
and held by 95 WorldCat member libraries worldwide
This publication applies the principles of the revised IMF Code of Good Practices on Fiscal Transparency to the unique set of transparency problems faced by countries that derive a significant share of their revenues from natural resources and need to address complex and volatile transaction flows. The guide identifies and explains generally recognized good or best practices for transparency of resource revenue management. It supplements the IMF Manual on Fiscal Transparency. It is designed to give a framework for assessing resource-specific issues within broader fiscal transparency assessments (including so-called 'fiscal ROSCs')
Fiscal dimensions of sustainable development
by
Muthukumara Mani
( Book )
4 editions published in
2002
in
English
and held by 93 WorldCat member libraries worldwide
Fiscal policy affects sustainable development through its effects on growth, the environment, and resource development. What are the relationships between fiscal policy and sustainable development, and how does the IMF seek to promote sustainable development in its policy advice? What lessons have been learned so far, and how can governments, the international community, and international financial institutions more fully support sustainable development?
Strategies for fiscal consolidation in the post-crisis world
by Mauricio Villafuerte
( Book )
3 editions published in
2010
in
English
and held by 58 WorldCat member libraries worldwide
""The crisis and associated increases in fiscal deficits and government debts have resulted in a daunting fiscal challenge, especially for advanced economies. To help anchor fiscal solvency expectations, credible fiscal exit strategies aimed at reducing government debt to prudent levels need to be designed and communicated now. Achieving and maintaining prudent debt levels will require a major and sustained fiscal adjustment. Most of the adjustment will have to stem from fiscal structural reforms. Letting the fiscal stimulus expire should be straightforward from a technical standpoint, because much of the stimulus has consisted of temporary measures. However, this will be only a first step to ensure government debt trends consistent with fiscal sustainability. The bulk of the adjustment will require more difficult reforms to improve the structural primary balance."--Publisher's website
Revenue authorities : issues and problems in evaluating their success
by
Maureen Kidd
( Book )
6 editions published in
2006
in
English
and held by 11 WorldCat member libraries worldwide
Revenue authorities (RAs) have been adopted by some countries as an alternative delivery model for improved revenue administration. They are sometimes seen as a possible solution to problems such as low rates of tax compliance, ineffective tax administration staff, and corruption. The paper discusses RAs as a governance model, from the perspective of revenue administration and the almost universal desire to improve performance and compliance with the law. It compiles and analyses features of the model, examines reasons why revenue authorities were established, and explores the extent to which countries have evaluated the success of the model. It also assesses countries' own perceptions about how this model may have contributed to tax administration reform. Further, the paper discusses data collection difficulties in carrying out an assessment using econometric analysis, and the problem of attributing changes in performance to a particular governance model. The paper concludes that while there are subjective perceptions among countries with revenue authorities that their model has led to improved revenue administration and has spurred modernization, there is no objective analysis that countries with RAs have performed better in this regard than countries without RAs
Technical assistance on tax policy : a review
by
International Monetary Fund
( Book )
1 edition published in
1993
in
English
and held by 4 WorldCat member libraries worldwide
This paper reviews recent experience on technical assistance on tax policy provided by Fiscal Affairs Department to selected but diversified group of countries that differ both in their geographical locations and in the nature of their economies. The review finds in the technical assistance advise both common themes applicable to all countries and special elements designed to address issues unique to a specific country, or a subset of countries. It also attempts to assess, to the extent possible, the policy impacts of such advice
Public Expenditure in the Slovak Republic: Composition and Technical Efficiency
by
Francesco Grigoli
( Book )
2 editions published in
2012
in
English
and held by 1 WorldCat member library worldwide
Good practice suggests that budget allocations should reflect spending priorities and that spending should provide cost-effective delivery of public goods and services. This paper analyzes the composition of public expenditure in the Slovak Republic. It also assesses the relative efficiency of spending in education and health. The Slovak Republic spends more on social benefits and less on wages compared to the EU and OECD average. While it manages to translate the low expenditures into outcomes in an efficient manner in the education sector, this is not true for health. Moreover, the recent in
more
fewer
Audience Level
0

1
Kids
General
Special
Audience level: 0.30 (from 0.01 for Guide on r ... to 0.79 for Technical ...)
Related Identities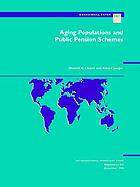 Alternative Names
International Monetary Fund
Departamento de Finanzas Públicas.

Département des finances publiques

FAD

Fiscal Affairs Department

Fondo Monetario Internacional. Departamento de Finanzas Públicas.

IMF. Fiscal Affairs Department.

International Monetary Fund Departamento de Finanzas Públicas

International Monetary Fund Département des finances publiques

International Monetary Fund. Fiscal Affairs Department.

International Monetary Fund. Fiscal Affairs Dept.

Languages
Covers