Guy, Richard K.
Most widely held works about Richard K Guy
Most widely held works by Richard K Guy
The book of numbers
by
John H Conway
( Book )
45 editions published between
1990
and 2014 in 9 languages and held by 2,017 WorldCat member libraries worldwide
In The Book of Numbers, two famous mathematicians fascinated by beautiful and intriguing number patterns share their insights and discoveries with each other and with readers. John Conway is the showman, master of mathematical games and flamboyant presentations; Richard Guy is the encyclopedist, always on top of problems waiting to be solved. Together they show us why patterns and properties of numbers have captivated mathematicians and non-mathematicians alike for centuries. The Book of Numbers features Conway and Guy's favorite stories about all the kinds of numbers any of us is likely to encounter, and many others besides. "Our aim," the authors write, "is to bring to the inquisitive reader ... an explanation of the many ways the word 'number' is used." They explore patterns that emerge in arithmetic, algebra, and geometry, describe these patterns' relevance both inside and outside mathematics, and introduce the strange worlds of complex, transcendental, and surreal numbers. This unique book brings together facts, pictures and stories about numbers in a way that no one but an extraordinarily talented pair of mathematicians and writers could do
Winning ways, for your mathematical plays
by
Elwyn R Berlekamp
( Book )
157 editions published between
1981
and 2005 in
English
and
Italian
and held by 1,626 WorldCat member libraries worldwide
This is a text on mathematical games and how to play them intelligently. In this volume, the authors present a Diamond of a find, cover one-player games such as Solitaire, and ponder questions like What is life?
Unsolved problems in number theory
by
Richard K Guy
( Book )
34 editions published between
1981
and 1994 in 3 languages and held by 1,119 WorldCat member libraries worldwide
To many laymen, mathematicians appear to be problem solvers, people who do "hard sums". Even inside the profession we dassify ourselves as either theorists or problem solvers. Mathematics is kept alive, much more than by the activities of either dass, by the appearance of a succession of unsolved problems, both from within mathematics-itself and from the in creasing number of disciplines where it is applied. Mathematics often owes more to those who ask questions than to those who answer them. The solu tion of a problem may stifte interest in the area around it. But "Fermat's Last Theorem", because it is not yet a theorem, has generated a great deal of "good" mathematics, whether goodness is judged by beauty, by depth or byapplicability. To pose good unsolved problems is a difficult art. The balance between triviality and hopeless unsolvability is delicate. There are many simply stated problems which experts tell us are unlikely to be solved in the next generation. But we have seen the Four Color Conjecture settled, even ifwe don't live long enough to leam the status of the Riemann and Goldbach hypotheses, of twin primes or Mersenne primes, or of odd perfeet numbers. On the other hand, "unsolved" problems may not be unsolved at all, or may be much more tractable than was at first thought
Unsolved problems in geometry
by
Hallard T Croft
( Book )
23 editions published between
1991
and 1994 in
English
and
Undetermined
and held by 842 WorldCat member libraries worldwide
The lighter side of mathematics : proceedings of the Eugène Strens Memorial Conference on Recreational Mathematics & Its History
by
Richard K Guy
( Book )
16 editions published between
1994
and 1996 in
English
and held by 548 WorldCat member libraries worldwide
Recreational mathematics is thriving at the University of Calgary. Some would say that it is a hotbed for recreational mathematics, for it is the home of the Strens Collection of recreational mathematics materials. The Sterns Collection is the most complete library of recreational mathematics in the world. In August of 1986, a special conference on recreational mathematics was held at the University of Calgary to celebrate the founding of the Sterns Collection. Leading practitioners of recreational mathematics from around the world gathered in Calgary to share with each other the joy and spirit of play that is to be found in recreational mathematics. Martin Gardner says of recreational mathematics: "I don't know of any better way to hook the interests of students. I think teachers are beginning to discover that it does have pedagogical value." The papers in this volume, the proceedings of that conference, represent a veritable treasure trove of recreational mathematics by a star-studded cast: leon Bankoff, Elwyn Berlekamp, H. S. M. Coxeter, Ken Falconer, Branko Grünbaum, Richard Guy, Doris Schattschneider, David Singmaster, Athelstan Spilhaus, Stan Wagon and many others. You will not find another collection of wonderful articles on recreational mathematics by a more distinguished group of authors. If you are interested in tessellations, Escher, tiling, Rubik's cube, pentominoes, games, puzzles, the arbelos, Henry Dudeney, ro change ringing, then this book is a must for you. If you believe that recreational mathematics must be mathematics that is fun, then look no further, for The Lighter Side of Mathematics is full of fun. -- from back cover
The inquisitive problem solver
by
Paul Vaderlind
( Book )
10 editions published between
2001
and 2003 in
English
and held by 531 WorldCat member libraries worldwide
'The Inquisitive Problem Solver is a collection of mathematical miniatures composed to stimulate and entertain. On a deeper level, these little puzzles, accessible to a general audience, provide a setting rich in mathematical themes. One of the larger purposes of the book is to show how everyday situations can lead an inquisitive problem solver to profound and far-reaching mathematical principles. Discussions accompanying the problems reinforce important techniques in discrete mathematics, and the solutions - which require verbal arguments - show that proofs and careful reasoning are at the core of doing mathematics. In addition, anyone reading this book will learn that asking good questions is just as important to the progress of mathematics as answering questions. The book contains more than a dozen open problems for further research by amateurs or professionals. This treasury of problems will serve as a resource for anyone seeking to improve their problem-solving knowledge and know-how. ' from publisher's description
Combinatorial games
by
Elwyn R Berlekamp
( Book )
19 editions published in
1991
in
English
and
Italian
and held by 403 WorldCat member libraries worldwide
Unsolved problems in number theory
by
Richard K Guy
( Book )
25 editions published between
1983
and 2014 in
English
and
Japanese
and held by 354 WorldCat member libraries worldwide
"For this new edition, Richard K. Guy has included new problems on symmetric and asymmetric primes, sums of higher powers, Diophantine m-tuples, and Conway's RATS and palindromes. The author has also included a new feature at the end of several of the sections: lists of references to OEIS, Neil Sloane's Online Encyclopedia of Integer Sequences."--Jacket
more
fewer
Audience Level
0

1
Kids
General
Special
Audience level: 0.42 (from 0.30 for The inquis ... to 0.96 for Young at h ...)
Related Identities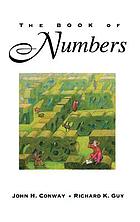 Alternative Names
Guy, R. K.

Guy, R. K. 1916-

Guy, Richard

Guy, Richard 1916-

Guy, Richard K.

Guy, Richard Kenneth

Guy, Richard Kenneth 1916-

Richard Guy mathématicien britannique

Richard K. Guy britisk matematikar

Richard K. Guy britisk matematiker

Richard K. Guy Brits wiskundige

Richard K. Guy brittisk matematiker

Richard K. Guy matematico britannico

Richard Kenneth Guy

Richard Kenneth Guy britischer Mathematiker

Гай, Ричард Кеннет

Річард Ґай

ガイ

ガイ, R. K.

ガイ, リチャード

ガイ, リチャード K.

リチャード・ガイ

Languages
Covers