Mansfield, Elizabeth 1925-
Most widely held works by Elizabeth Mansfield
The trespasser
by
D. H Lawrence
( Book )
6 editions published between
1981
and 2002 in
English
and held by 787 WorldCat member libraries worldwide
D.H. Lawrence's second novel The Trespasser is based on the tragic love affair of his friend Helen Corke and her violin teacher. After reading Miss Corke's diary, Lawrence first urged her to write her story and then received her permission to do it himself. Between his rapid composition of the first draft in the spring and summer of 1910 and his final revisions in early 1912, Lawrence's view of Helen Corke, and consequently of her story, changed. The manuscript survives, and this edition presents the text for the first time as Lawrence wrote it, restoring his sentence-structure and punctuation and correcting numerous typesetters' errors. In her substantial introduction Elizabeth Mansfield explores the background of the novel, presents the complications of the publishing history and the novel's reception. A full textual apparatus records the history of the text and the editor annotates topical and other references. --Publisher
The girl with the persian shawl
by
Elizabeth Mansfield
( Book )
3 editions published between
2002
and 2014 in
English
and held by 249 WorldCat member libraries worldwide
An Arrogant Spinster, a Dashing Rake, and an Unsigned Painting: The Girl With Persian Shawl was a strangely bewitching masterpiece that had hung in the Rendell household for generations. Kate Rendell graciously let the dashing Lord Ainsworth view the work, and was outraged when he dared to insinuate that the painting came into the family by nefarious means. She was unfazed that Lord Ainsworth left her estate believing she was little more than an arrogant spinster. But everything changed when she discovered that her beloved but flighty younger cousin was to be betrothed to--a rake!
The magnificent masquerade
by
Elizabeth Mansfield
( Book )
7 editions published between
1987
and 1994 in
English
and held by 239 WorldCat member libraries worldwide
When viscount Birkinshaw seeks to marry off his impertinent daughter Kitty to the Earl of Edgerton's equally spirited brother, it seems like the perfect match. But neither of the noble matchmakers
Miscalculations
by
Elizabeth Mansfield
( )
5 editions published between
2000
and 2014 in
English
and held by 194 WorldCat member libraries worldwide
His Woman Of Affairs Jane Douglas had a sharp wit, a brilliant mind, and an extraordinary knack for numbers. As financial advisor to Lady Martha Kettering, she was able to provide for herself, her sister and her mother. Jane had resigned herself to a quiet life in the country, in service. Viscount Luke Kettering was a Corinthian: self-confident, elegant, with a talent for all the manly arts, and a penchant for taking risks. He was admired by his peers, yet his constant requests for funds to settle his gambling debts caused his mother deep concern. He eagerly accepted her challenge to give him control of his inheritance if he could prove to be financially responsible. All he had to do was act prudently for one month. He did not factor in one detail--that Lady Martha's financial advisor would be overseeing his accounting for the month--and that he was--a she!
An encounter with Venus
by
Elizabeth Mansfield
( )
5 editions published between
2003
and 2014 in
English
and held by 174 WorldCat member libraries worldwide
As perfect as a marble statue, George Frobisher, the future Earl of Chadleigh, was thunderstruck when, at the age of seventeen, he accidentally glimpsed Miss Olivia Henshaw emerging naked from her bath the day of his sister's wedding. That vision of a Venus, his Venus, would fuel his fantasies for years to come. Ten years after the wedding, Olivia Henshaw has resigned herself to spinsterhood caring for her ailing uncle in a cold and dark castle in the Scottish Highlands. She has no expectation of anything but a cozy visit with her best friend, Felicia Leyton, when she accepts her invitation to
The lady disguised
by
Elizabeth Mansfield
( Book )
4 editions published between
1989
and 1990 in
English
and
Undetermined
and held by 150 WorldCat member libraries worldwide
When the Honorable eight-year-old Stanley Farrington vanished, his sister Ada set out to find him. Disguising herself in boys' clothing, she began her perilous search in a nearby gypsy camp, ending it joyfully in the splendid drawing rooms of London's high society. But Ada is still in a muddle--Derek Rutledge, the man she loves, thinks she is a boy! Hope and heartbreak was in Ada's proud spirit. If she keeps her secret, she will lose her love, yet if she reveals the truth, she will be a mere country wildflower amid a thousand hothouse blossoms!
The fifth kiss
by
Elizabeth Mansfield
( Book )
7 editions published between
1981
and 2015 in
English
and held by 146 WorldCat member libraries worldwide
Award-winning author Elizabeth Mansfield presents the captivating tale of a fiercely independent woman who learns a shocking secret that leads to a startling lesson in love Olivia Matthews may be unversed in the ways of love, but her eyes don't deceive her. Her sister's husband, Miles Strickland, seventh Earl of Langley, is a scoundrel. Olivia just caught him in the arms of another woman. When she dares to confront him, the blackguard has the gall to accuse her of blackmail. Determined to expose his unfaithfulness, Olivia leaves London to visit her sister in the English countryside, where h
Poor Caroline
by
Elizabeth Mansfield
( )
6 editions published between
1995
and 2014 in
English
and held by 137 WorldCat member libraries worldwide
A Most Vexatious ViscountCaptain Christopher "Kit" Meredith, recuperating from wartime injuries, learned that he had become the new Viscount of Crittendem. All he cared about was returning to Crittendem Grange and beginning a new life in peace and quiet. He was unaware that Caroline Whitlow and her two younger brothers were living at the Grange and that they would be dispossessed when he returned.When Kit learned the facts, he was happy to provide a bequest to them. But Caro was determined to refuse charity and would not be swayed.A chance encounter on the streets of London literally threw Kit and Caro together-under the hooves of a pair of out-of-control horses. Caro was drawn to the stranger who saved her life, and Kit formulated a plan to get her to accept the bequest. He didn't realize that his subterfuge would first win and then lose the woman he most desired
Matched pairs
by
Elizabeth Mansfield
( )
6 editions published between
1996
and 2014 in
English
and held by 123 WorldCat member libraries worldwide
Betrothed from BirthIt was decided from their infancy that Tris Enders would wed Juliet Branscombe. Yet, growing up on adjoining estates in Derbyshire made that the last thing that either wanted, especially after Tris had found the girl of his dreams in London and the handsome Lord Canfield moved into a nearby estate. Tris and Juliet each believed that if the other became engaged to someone else, then Juliet''s mother, the formidable Madge Branscombe, would finally have to put her daughter''s dreams above her own and allow them to marry whomever they chose. Misunderstandings abound when Tris a
Mother's choice
by
Elizabeth Mansfield
( )
4 editions published between
1994
and 2014 in
English
and held by 111 WorldCat member libraries worldwide
It's a Mother's Duty To Protect Her Daughter Cassandra Beringer would never allow her daughter Cicely to repeat her mistake and marry a man twenty years her senior--even if he is the handsome Viscount Ingelsby, considered by her sister to be the catch of the season. The memory of her own disastrous marriage to an older man still haunted her, despite her being widowed for many years. However, fate and a wet marble staircase interrupted her plans to keep Jeremy Ingelsby away from her only child. How will she stop them when she can't even remember her own name?
more
fewer
Audience Level
0

1
Kids
General
Special
Audience level: 0.24 (from 0.13 for The girl w ... to 0.50 for The trespa ...)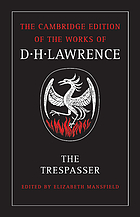 Alternative Names
Jonas, Paula, 1925-
Reibel, Paula
Reid, Paula, 1925-
Jonas, Paula 1925-

Mansfield, Libby 1925-

Reibel, Paula 1925-

Reid, Paula 1925-

Schwartz, Paula 1925-

Languages
Covers