Mansfield, Elizabeth 1925-
Most widely held works by Elizabeth Mansfield
The trespasser
by
D. H Lawrence
( Book )
17 editions published between
1981
and 1994 in
English
and held by 799 WorldCat member libraries worldwide
D.H. Lawrence's second novel The Trespasser is based on the tragic love affair of his friend Helen Corke and her violin teacher. After reading Miss Corke's diary, Lawrence first urged her to write her story and then received her permission to do it himself. Between his rapid composition of the first draft in the spring and summer of 1910 and his final revisions in early 1912, Lawrence's view of Helen Corke, and consequently of her story, changed. The manuscript survives, and this edition presents the text for the first time as Lawrence wrote it, restoring his sentence-structure and punctuation and correcting numerous typesetters' errors. In her substantial introduction Elizabeth Mansfield explores the background of the novel, presents the complications of the publishing history and the novel's reception. A full textual apparatus records the history of the text and the editor annotates topical and other references. --Publisher
The girl with the persian shawl
by
Elizabeth Mansfield
( Book )
5 editions published between
2002
and 2014 in
English
and held by 219 WorldCat member libraries worldwide
An arrogant spinster, a dashing rake, and an unsigned painting: The Girl With the Persian Shawl was a strangely bewitching masterpiece that had hung in the Rendell household for generations. Kate Rendell graciously let the dashing Lord Ainsworth view the work and was outraged when he dared to insinuate that the painting came into the family by nefarious means. She was unfazed that Lord Ainsworth left her estate believing she was little more than an arrogant spinster. But everything changed when she discovered that her beloved but flighty younger cousin was to be betrothed to ... a rake!
The fifth kiss
by
Elizabeth Mansfield
( Book )
7 editions published between
1981
and 2015 in
English
and held by 211 WorldCat member libraries worldwide
Award-winning author Elizabeth Mansfield presents the captivating tale of a fiercely independent woman who learns a shocking secret that leads to a startling lesson in love Olivia Matthews may be unversed in the ways of love, but her eyes don't deceive her. Her sister's husband, Miles Strickland, seventh Earl of Langley, is a scoundrel. Olivia just caught him in the arms of another woman. When she dares to confront him, the blackguard has the gall to accuse her of blackmail. Determined to expose his unfaithfulness, Olivia leaves London to visit her sister in the English countryside, where her world is overturned. Suddenly she is trying to rein in her rambunctious niece and nephew, fending off the amorous attentions of two suitors ... and falling in love with the very nobleman she had vowed to hate forever
The magnificent masquerade
by
Elizabeth Mansfield
( Book )
7 editions published between
1987
and 1994 in
English
and held by 200 WorldCat member libraries worldwide
When viscount Birkinshaw seeks to marry off his impertinent daughter Kitty to the Earl of Edgerton's equally spirited brother, it seems like the perfect match. But neither of the noble matchmakers
Miscalculations
by
Elizabeth Mansfield
( )
5 editions published between
2000
and 2014 in
English
and held by 175 WorldCat member libraries worldwide
His Woman Of Affairs Jane Douglas had a sharp wit, a brilliant mind, and an extraordinary knack for numbers. As financial advisor to Lady Martha Kettering, she was able to provide for herself, her sister and her mother. Jane had resigned herself to a quiet life in the country, in service. Viscount Luke Kettering was a Corinthian: self-confident, elegant, with a talent for all the manly arts, and a penchant for taking risks. He was admired by his peers, yet his constant requests for funds to settle his gambling debts caused his mother deep concern. He eagerly accepted her challenge to give him control of his inheritance if he could prove to be financially responsible. All he had to do was act prudently for one month. He did not factor in one detail--that Lady Martha's financial advisor would be overseeing his accounting for the month--and that he was--a she!
An encounter with Venus
by
Elizabeth Mansfield
( )
5 editions published between
2003
and 2014 in
English
and held by 174 WorldCat member libraries worldwide
Epigraph ; Prologue ; Chapter One; Chapter Two; Chapter Three; Chapter Four; Chapter Five; Chapter Six; Chapter Seven; Chapter Eight; Chapter Nine; Chapter Ten; Chapter Eleven; Chapter Twelve; Chapter Thirteen; Chapter Fourteen; Chapter Fifteen; Chapter Sixteen; Chapter Seventeen; Chapter Eighteen; Chapter Nineteen; Chapter Twenty; Chapter Twenty-One; Chapter Twenty-Two; Chapter Twenty-Three; Chapter Twenty-Four; Chapter Twenty-Five; Chapter Twenty-Six; Chapter Twenty-Seven; Chapter Twenty-Eight; Chapter Twenty-Nine; Chapter Thirty; Chapter Thirty-One; Chapter Thirty-Two; Chapter Thirty-Three
The phantom lover
by
Elizabeth Mansfield
( )
5 editions published between
1979
and 2015 in
English
and held by 142 WorldCat member libraries worldwide
The fascinating stranger who visits a young lady in the dead of night is no ghostly spirit in this spellbinding Regency romance by award-winning author Elizabeth Mansfield After scandalizing London with her improper behavior and jilting two suitors, Nell Belden is about to do it again. This time she rejects the very wealthy, utterly insufferable nobleman her financially strapped guardians have been pressuring her to marry. Banished to their isolated Cornwall estate, Nell is awakened one night by an unusual apparition. But her midnight visitor is no phantom. He is Captain Henry Thorne, sixth Earl of Thornbury. The new Lord of Thorndene has returned to his crumbling family seat to live in isolation, far from the horrors of war. Nell is intrigued by this wounded soldier who has no desire to take his rightful place in society. As the weeks pass and fascination flames into dangerous desire, Nell realizes she must leave--or risk losing her heart to the one man who can never belong to her
A regency match
by
Elizabeth Mansfield
( )
5 editions published between
1980
and 2015 in
English
and held by 141 WorldCat member libraries worldwide
In this captivating Regency romance by award-winning author Elizabeth Mansfield, a woman decides to teach a proper-to-a-fault nobleman a lesson in love that he will never forget Sophia Edgerton knows how to make an entrance. Yet even she isn't prepared for the consequences when she throws herself into the arms of a total stranger at a society ball, mistaking him for her long-lost cousin. Marcus Harvey, fifth Earl of Wynwood, responds with a remark that sets the town abuzz. Determined to teach the arrogant nobleman a lesson, Sophy devises an exquisite payback to take place at the earl's ancestral estate. A party at Wynwood Hall is the event of the season, and tongues are soon wagging amid rumors of shocking behavior and scandalous liaisons. But when a betrothal is announced, the tables are suddenly turned. For Sophy has gone and done the unthinkable: She's lost her heart to a man who doesn't believe in love
Poor Caroline
by
Elizabeth Mansfield
( )
7 editions published between
1995
and 2014 in
English
and
Undetermined
and held by 140 WorldCat member libraries worldwide
A Most Vexatious ViscountCaptain Christopher "Kit" Meredith, recuperating from wartime injuries, learned that he had become the new Viscount of Crittendem. All he cared about was returning to Crittendem Grange and beginning a new life in peace and quiet. He was unaware that Caroline Whitlow and her two younger brothers were living at the Grange and that they would be dispossessed when he returned. When Kit learned the facts, he was happy to provide a bequest to them. But Caro was determined to refuse charity and would not be swayed. A chance encounter on the streets of London literally threw Kit and Caro together-=under the hooves of a pair of out-of-control horses. Caro was drawn to the stranger who saved her life, and Kit formulated a plan to get her to accept the bequest. He didn't realize that his subterfuge would first win and then lose the woman he most desired
My lord murderer
by
Elizabeth Mansfield
( )
7 editions published between
1978
and 2015 in
English
and held by 138 WorldCat member libraries worldwide
In this enthralling Regency romance by award-winning author Elizabeth Mansfield, a young woman vows not to fall in love with the nobleman who killed her husband A dashing stranger sweeps Lady Gwendolyn Rowle onto the dance floor. She is living every woman's fantasy until she discovers who her romantic waltz partner really is: Viscount Andrew Jamison-the man who killed her husband. From the moment he saw her glide into the ballroom, Drew was captivated by the ravishing beauty. Finding out she is the widow of the blackguard he killed in a duel puts something of a damper on the evening, especia
more
fewer
Audience Level
0

1
Kids
General
Special
Audience level: 0.39 (from 0.17 for The magnif ... to 0.47 for The trespa ...)
Related Identities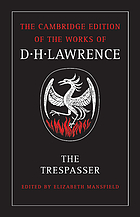 Covers
Alternative Names
Jonas, Paula, 1925-
Reibel, Paula
Reid, Paula, 1925-
Jonas, Paula 1925-

Mansfield, Libby 1925-

Reibel, Paula 1925-

Reid, Paula, 1925-

Schwartz, Paula 1925-

Languages