Addison Gallery of American Art
Most widely held works about Addison Gallery of American Art
more
fewer
Most widely held works by Addison Gallery of American Art
To conserve a legacy : American art from historically Black colleges and universities
by
Richard J Powell
( Book )
9 editions published in
1999
in
English
and
Spanish
and held by 918 WorldCat member libraries worldwide
"This book serves as the catalogue for a major exhibition and conservation project organized by the Addison Gallery of American Art and The Studio Museum in Harlem, in association with the Williamstown Art Conservation Center and the six participating HBCUs."--Jacket
Arthur Dove : a retrospective
by
Debra Bricker Balken
( Book )
10 editions published in
1997
in
English
and held by 760 WorldCat member libraries worldwide
"The American artist Arthur Dove (1880-1946), purportedly the first artist to have produced an abstract painting, has always occupied a central place in writings on early American modernism. This book accompanies the first major exhibition on Dove since 1974. The exhibition, organized by the Addison Gallery of American Art and The Phillips Collection, covers the period from 1908, the year after Dove took up painting, through 1946, the year of his death. It is comprised of approximately eighty paintings, collages, pastels, and charcoal drawings."--Jacket
Portraits of a people : picturing African Americans in the nineteenth century
by
Gwendolyn DuBois Shaw
( Book )
6 editions published in
2006
in
English
and held by 644 WorldCat member libraries worldwide
"From the American Revolution through the Civil War and on into the Gilded Age, American artists created dynamic images of black sitters. Many of these portraits illuminate the search for a self-possessed identity as well as cultural stereotypes and practices. Portraits of a People looks critically at images made of and by African Americans. They range from a 1773 engraving of the African-born poet Phillis Wheatley purportedly drawn by her friend, the slave Scipio Moorhead, to an 1897 portrait of the artist's mother painted by the expatriate Henry O. Tanner while visiting from Paris." "Portraits of a People features color reproductions of more than 100 important portraits in various media, drawn from museum and historical collections across the United States. The biographies of individual sitters, artists, or histories of the works are discussed in short texts. Essays consider various issues of how the self was fashioned pictorially and the development of unique identities through the formal portraiture of freeborn and previously enslaved African American artists and sitters."--Jacket
Search for the real : and other essays
by
Hans Hofmann
( Book )
4 editions published in
1967
in
English
and held by 590 WorldCat member libraries worldwide
"The creative process lies not in imitating, but in paralleling nature ;translating the impulse received from nature into the medium of expression, thus vitalizing this medium. The picture should be alive, the statue should be alive and every work of art should be alive." Thus Hans Hofmann wrote nearly half a century ago. He left the Old World ;Germany ;for the New, at the age of 50. In 1948 when the retrospective exhibition was held at the Addison Gallery of American Art, Hofmann was 68; he had been in the United States for 18 years, a citizen for seven years. Yet he was scarcely recognized in Europe or America as an artist of significance and had never had a full-scale retrospective exhibition of his work. Beginning with a group exhibition in Germany in 1909, he had been given 12 one-man shows and had been included in four group exhibitions before the exhibit at Andover. Subsequently, he was to have 33 one-man shows and to be in over 60 group exhibitions, including the 1960 Venice Biennale, in which he was one of the four artists chosen to represent America. The catalogue of the 1948 retrospective at the Addison Gallery incorporated Hofmann's writings, all originally written in German, some pieces translated fluently, others awkwardly paraphrasing the original. He had written them over a period of 40 years for periodicals journals, or his own teaching purposes; occasionally they overlapped; there was no sequence of development. In the original volume of Search for the Real, published in 1948, it was felt desirable to edit his writing as little as possible, nevertheless to present the essays in the most lucid English true to his meaning, printed only with his approval. "The Search for the Real in the Visual Arts," "Sculpture," and "Painting and Culture" were all printed in full. The section "Excerpts from the Teaching of Hans Hofmann" Was composed of selections from his essays "On the Aims of Art," and "Plastic Creation." The last brief section, "Terms," was gleaned from the other essays, lectures, diagrams, notes, and cryptic memoranda written to himself; headed by one of Hoffman's diagrams. It was a further distillation of his own definitions in the nature of a vocabulary. In the last 18 years of his life recognition was his ;nationally and internationally ;in proportion to the originality and depth of his thinking, his versatility and comprehensiveness, his productivity and vigor. His was a prophetic visual expression of action in a three-dimensional world on a vibrating two-dimensional surface. He was a dynamic teacher; the wide range of his influence is to be seen in the list of artists comprising an exhibition "Hans Hofmann and His Students," circulated in America and abroad during the three years before his death in 1966. Among the 32 painters and sculptors in this exhibition were students as varied in their developed personal idioms as Helen Frankenthaler, Larry Rivers, Louise Nevelson, Richard Stankiewicz, and Alan Kaprow. Running simultaneously and also shown in South America and Europe as well as in the United States, a one-man show of 40 major works initiated by the Museum of Modern Art, New York, is a testimony to the words of the "dean of the New York School of Abstract-Expressionist Painting."
Terry Winters : paintings, drawings, prints 1994/2004
by
Richard Shiff
( Book )
9 editions published in
2004
in
English
and held by 543 WorldCat member libraries worldwide
A look at the recent work of Terry Winters, whose diverse and creative output continues to challenge and surprise the art world. Terry Winters's work of the past decade weaves disparate strains of idea, object, and physical operations into the primary logic of his art. His art contains an astonishing array of forms and demonstrates the equally surprising breadth of his artistic language. This retrospective volume continues where the mid-career survey (1992) at the Whitney Museum concluded, presenting the past decade of Winters's innovative work in paintings, prints, drawings, and artists' books. Terry Winters presents the ways in which the artist creates sets and subsets of distinctive works that interact with bodies of previous and current work. Also included are images by the artist that have not previously been exhibited or published. Winters's work is frequently included in conversations and studies relating to the interplay of art and science, and his recent paintings, drawings, and prints reflect his engagement with scientific and computational systems of thought and presentations of information. For Winters, abstract art has become a vehicle not for "reproducing and inventing form but for harnessing forces." By utilizing expressive means, "data becomes pictorial and spatial." This superbly illustrated volume displays the full range of Winters's newest works and the complex relationships that link them to one another
Coming of age : American art, 1850s to 1950s
by
William C Agee
( Book )
5 editions published in
2006
in
English
and held by 506 WorldCat member libraries worldwide
"From the 1850s to the 1950s, American art and culture progressed from provincial status to international prominence, and American art transitioned from figurative depictions of the particular to abstract interpretation of universal ideals. This book chronicles this complex century of maturation through a selection of paintings from the collection of the Addison Gallery of American Art, Phillips Academy, Andover Massachusetts."--Dust jacket
Trisha Brown--dance and art in dialogue, 1961-2001
by
Addison Gallery of American Art
( Book )
8 editions published in
2002
in
English
and held by 492 WorldCat member libraries worldwide
"In 1962, at the age of twenty-six, Trisha Brown became one of the original members of the experimental Judson Church Dance Theater in New York, and in 1970 she cofounded The Grand Union. The dancers of these radical groups, such as Yvonne Rainer and Steve Paxton, embraced improvisation and the use of everyday movements not usually associated with legitimate choreography. To bring her dance into the real world of objects and unpredictable events, Brown performed much of her early work outdoors. The book recalls the richness of those times, when poets, musicians, painters, and sculptors joined with dancers and choreographers in questioning the hierarchies and boundaries of their disciplines." "In this book, which accompanies a nationally touring exhibition co-organized by the Addison Gallery of American Art and the Frances Young Tang Teaching Museum at Skidmore College, historians, critics, choreographers, dancers, and visual artists explore the dialogue between dance and the visual arts in Brown's work. The contributors include Guillaume Bernardi, Trisha Brown, Simone Forti, Marianne Goldberg, Deborah Jowitt, Klaus Kertess, Laurence Louppe, Steve Paxton, Yvonne Rainer, Charles Stainback, Hendel Teicher, and Adam D. Weinberg."--Jacket
Love and loss : American portrait and mourning miniatures
by
Robin Jaffee Frank
( Book )
2 editions published in
2000
in
English
and held by 482 WorldCat member libraries worldwide
"Portrait miniatures, small enough to fit in the palm of the hand, are unique among works of art for their highly personal associations. At the height of their American popularity, from 1760 to about 1840, these cherished portraits were frequently commissioned as a way to hold on to absent loved ones. This illustrated book reproduces and discusses some 100 portrait and mourning miniatures. Robin Jaffee Frank examines the miniatures in detail, offering new insights into their role in American art and social history. Through painstaking detective work, she uncovers the stories of the people who sat for them and the people who treasured them, restoring to these intimate tokens their power to move us."
William Wegman : funney/strange
by
Joan Simon
( Book )
5 editions published in
2006
in
English
and held by 441 WorldCat member libraries worldwide
An examination of William Wegman and how he transposes images of daily life to reflect both beauty and absurdity
more
fewer
Audience Level
0

1
Kids
General
Special
Audience level: 0.42 (from 0.31 for To conserv ... to 0.90 for Winslow ho ...)
Related Identities
Associated Subjects
Addison Gallery of American Art
African American art
African Americans
Art
Art, Abstract
Art, American
Art and popular culture
Art--Private collections
Arts, American
Brown, Trisha,
California
California--Los Angeles
California--San Francisco
Choreographers
Civilization
Connecticut--New Haven
Dancers
De Kooning, Willem,
Design
Dove, Arthur Garfield,
Friendship
Goldberg, Jim,
Graham, John,
Hicks, Sheila,
Homeless youth
Karshan, Donald H
La Farge, John,
LeWitt, Sol,
Massachusetts--Andover
Miniature painting
Miniature painting, American
Modernism (Art)
Oceania
Painting
Painting, American
Photography
Photography, Artistic
Portrait miniatures, American
Portraits, American
Prints
Runaway teenagers
Southern States
Stankiewicz, Richard,
Television and art
Themes, motives
Travel
United States
Wegman, William
Winters, Terry
Yale University.--Art Gallery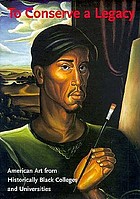 Covers
Alternative Names
Phillips Academy
Addison gallery

Addison gallery Andover, Mass.

Addison Gallery of American Art Phillips Academy

Andover (Mass.) Addison Gallery of American Art

Phillips academy

Phillips Academy Addison Gallery of American Art

Phillips Academy (Andover). Addison Gallery of American Art.

Phillips academy Andover, Mass. Addison gallery of American art

アディスン・ギャラリー・オブ・アメリカン・アート

Languages